Amazing Portrait Photo and Video in Tennis Court
This amazing portrait photo is a collaboration project with my friend, Yudhi. He is one of the emerging photographers in Bali. So I'd like to thank him so much for him who has invited me into his project.
It's been a while since the last time I shoot models. Moreless, it's been 2 years up until now, mostly because I'm too busy with my wedding and engagement work. So no much time to create a personal project like this.
Because of the pandemic, there's no much wedding videography work recently. So I decided to create something new and fresh.  This project is the answer. Moreover, creating a creative video is fun.
Thankfully my friend Yudhi has a lot of connections to some of the great models around. He calls me at night just before the photo shoot. Sure I said yes. I won't let this great opportunity fly away.
Before you go, I want you to know that there's a cinematic video at the end of the post. So don't miss it.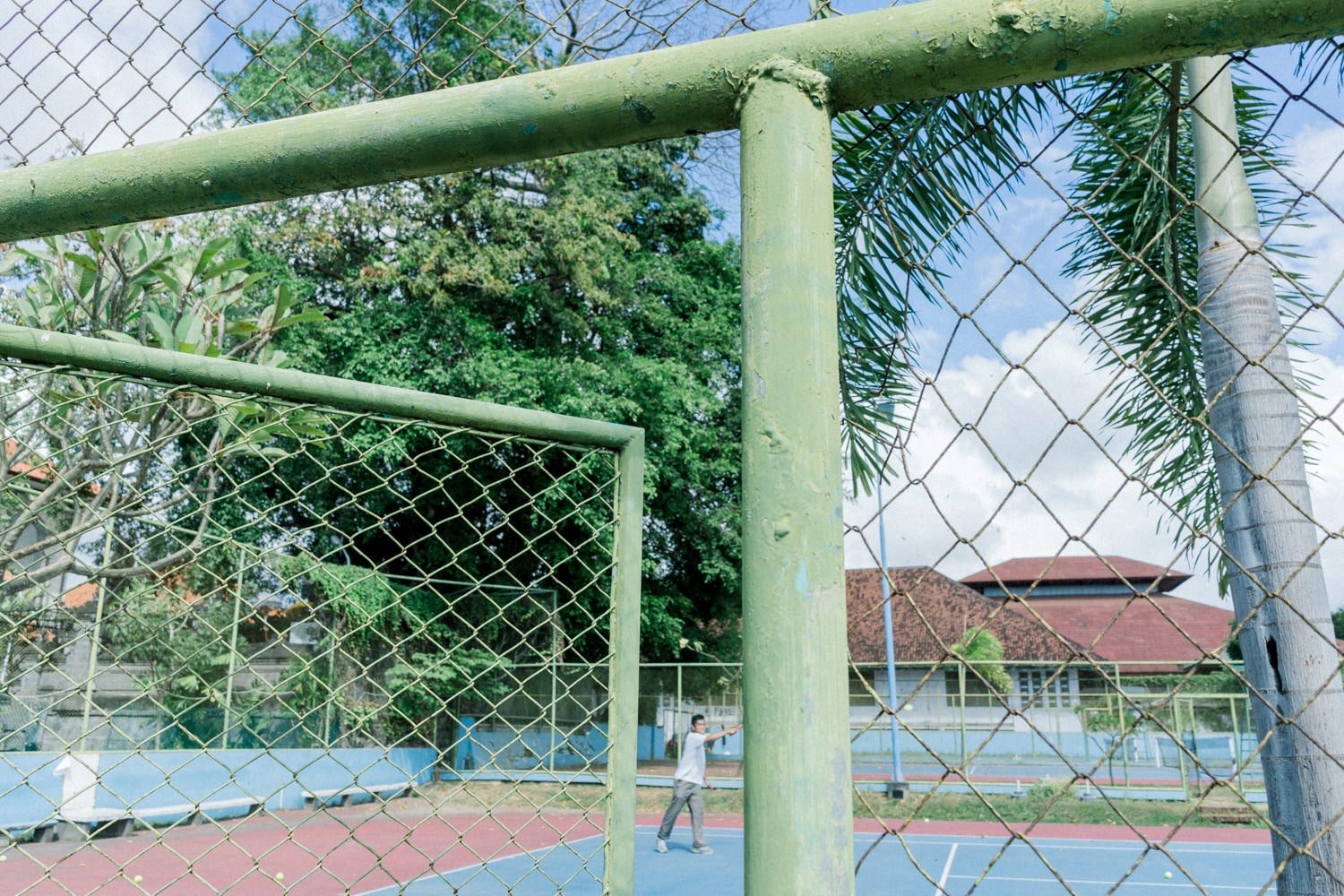 I took some candid photos around the tennis court before the model arrives.
Here is the model.
Her nickname is Angel. Being a friend with Yudhi for a long time. They're meeting each other in one of his previous projects.
Honestly, she's so cute with a great skin tone that you can see in the entire portrait photo below.
She's kind as well and easy to direct. A soulful person that expresses natural beauty, which I really love to.
So we play as many expressions as she could embrace, from moody to full of smiles, so beautiful.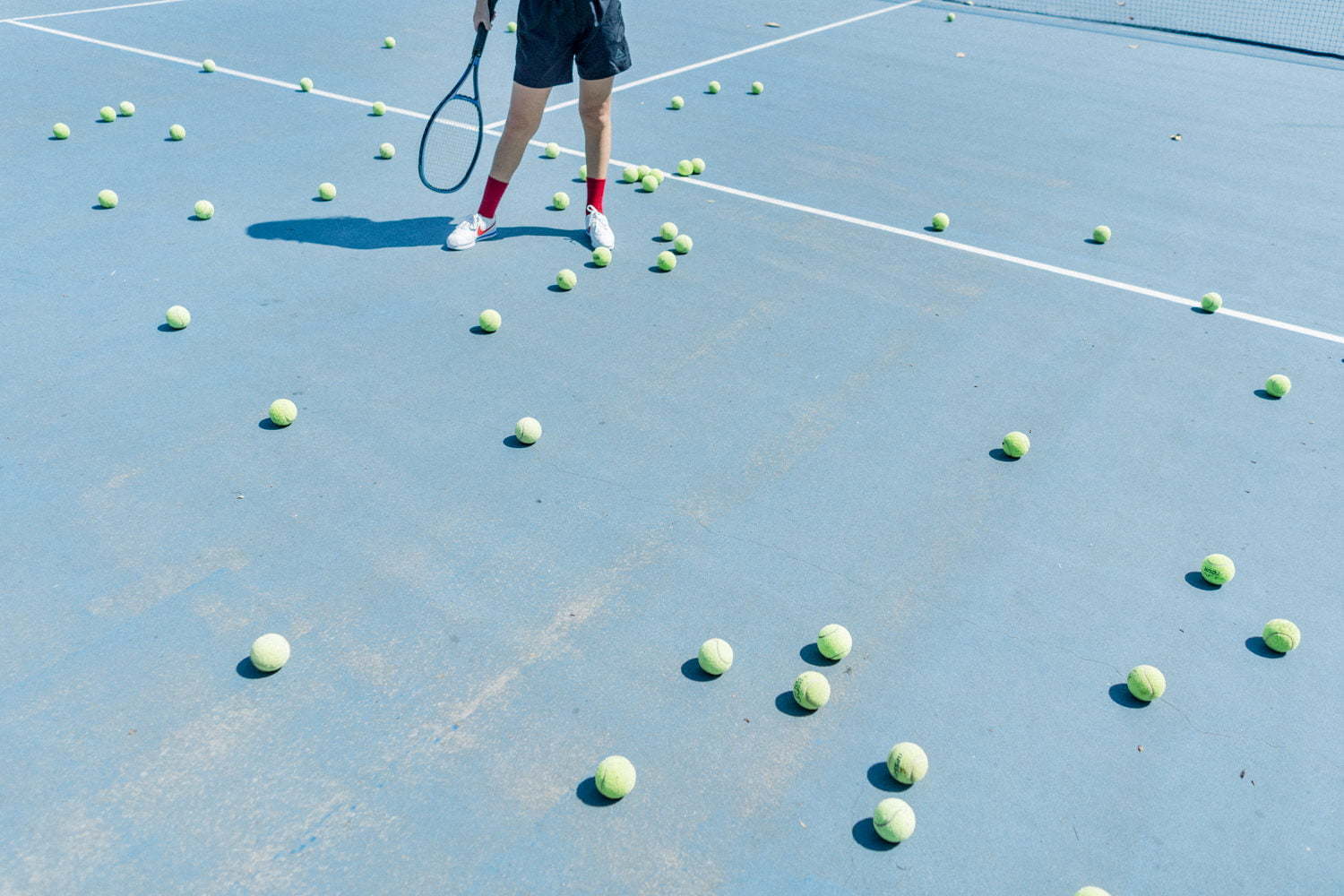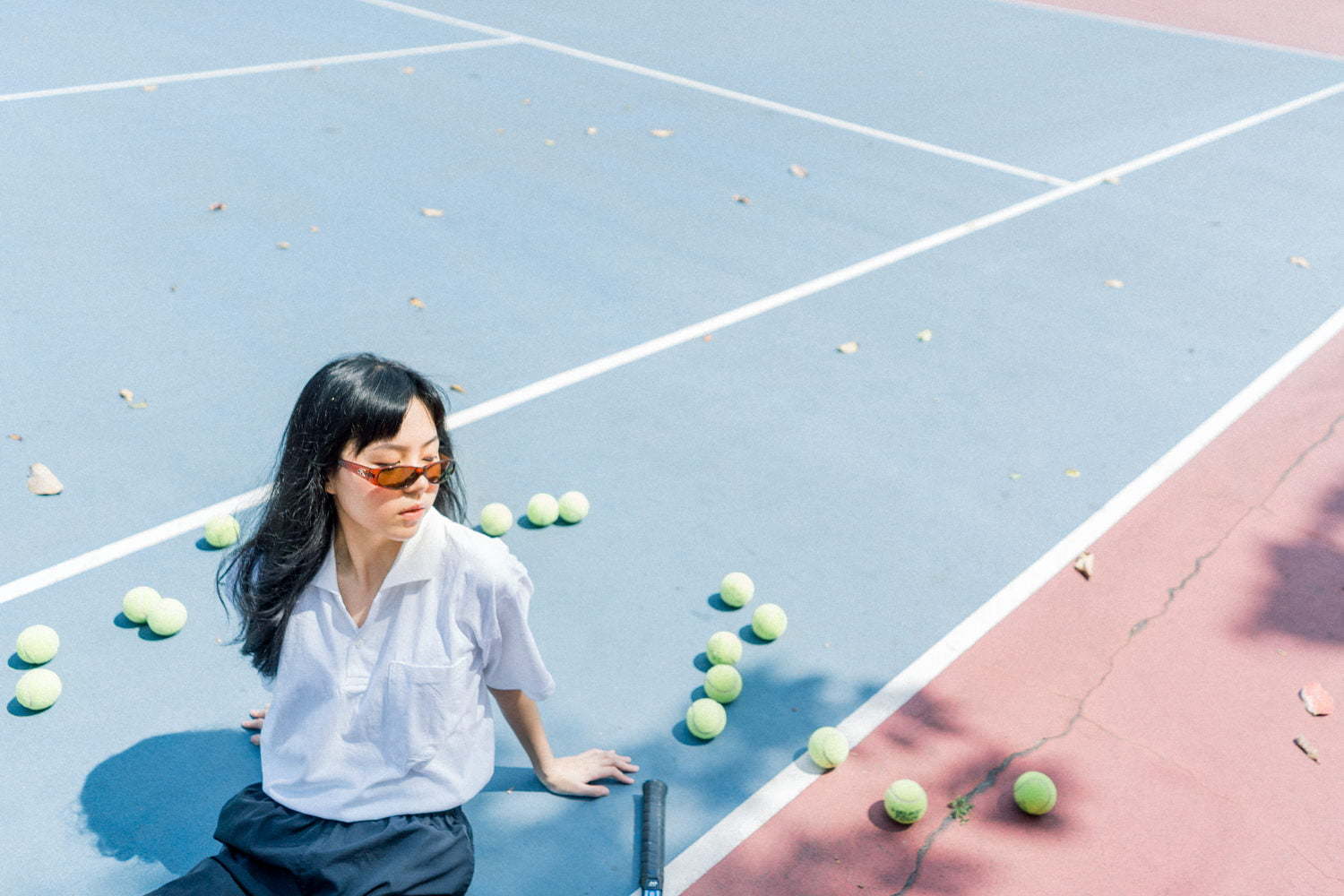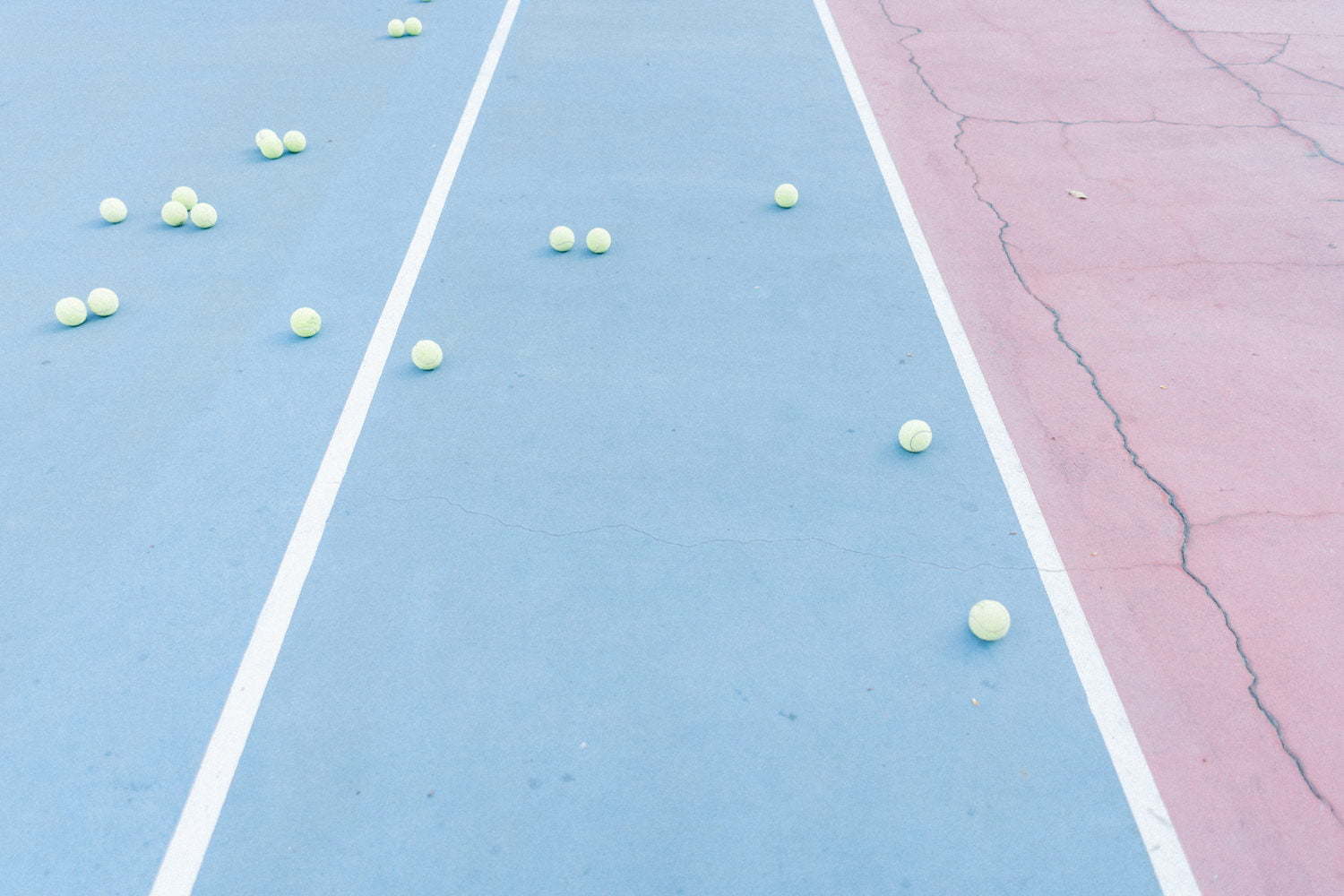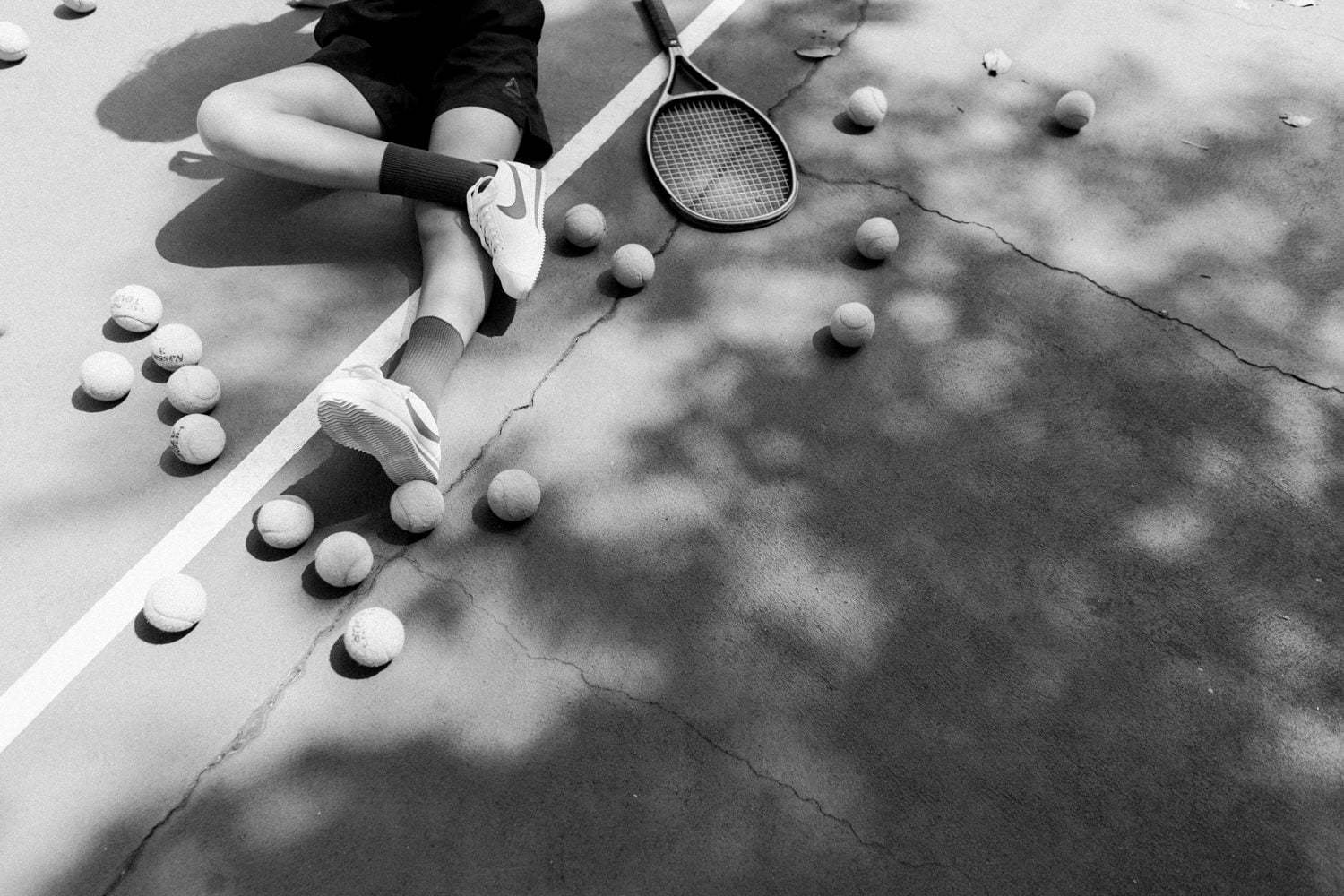 Shooting at Noon, in a Bright Light
If you were a photo enthusiast, you'd notice that all of the amazing portrait photos were taken in the middle of the day.
Yes, it's true. No worries.
We want a clear, bright light, so we decide to do the photoshoot late in the noon. Probably it's around 10.30 am local time in Bali.
We want to get the shadow to fall off into the tennis court because it adds some subtlety and moody texture to the portrait images. As seen in the black and white pictures above.
Shadow also gives us the freedom to create a creative composition. Such as create a diagonal line in between the model that divides the frame into two parts. As seen in the portrait images below.
Explore Our Work: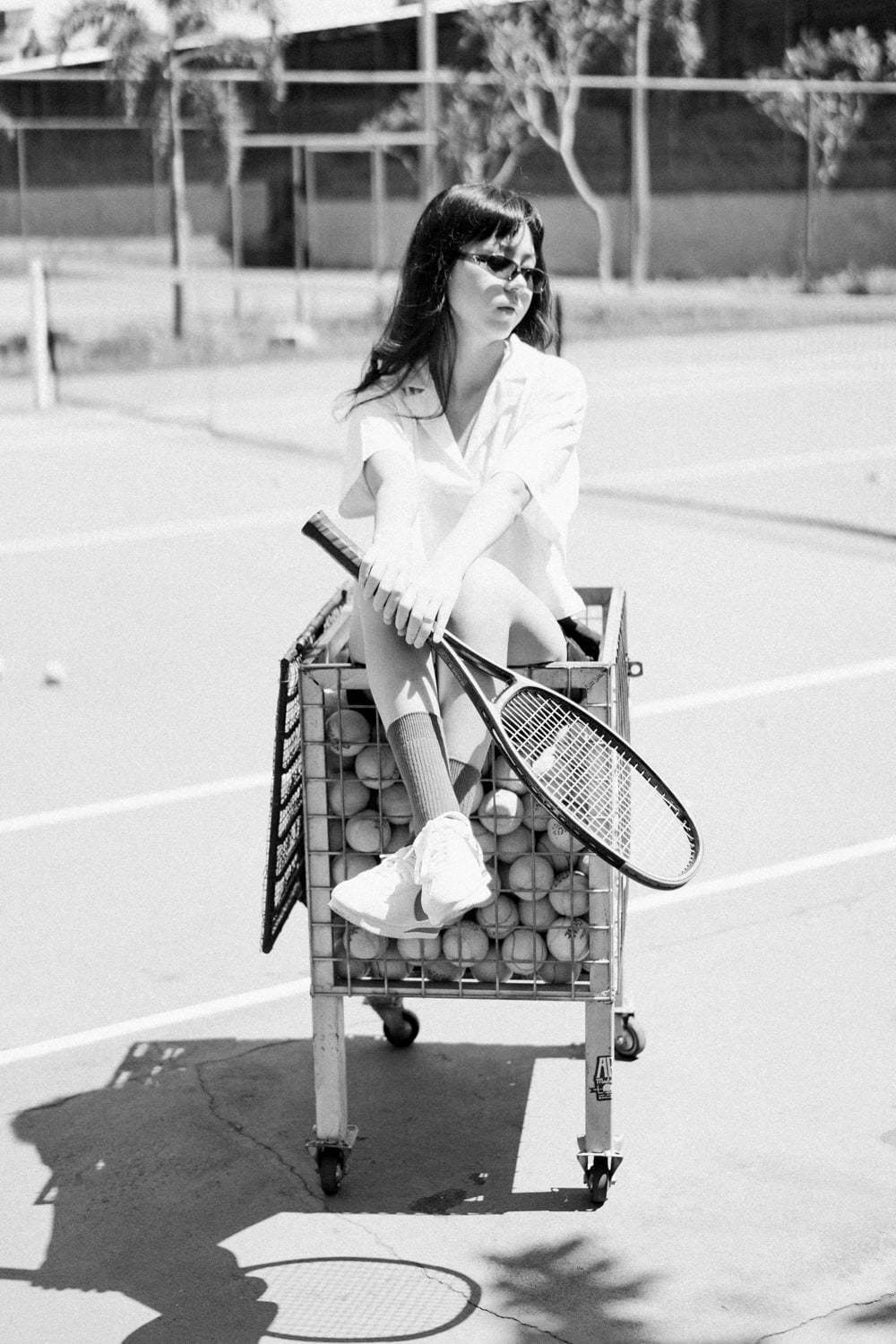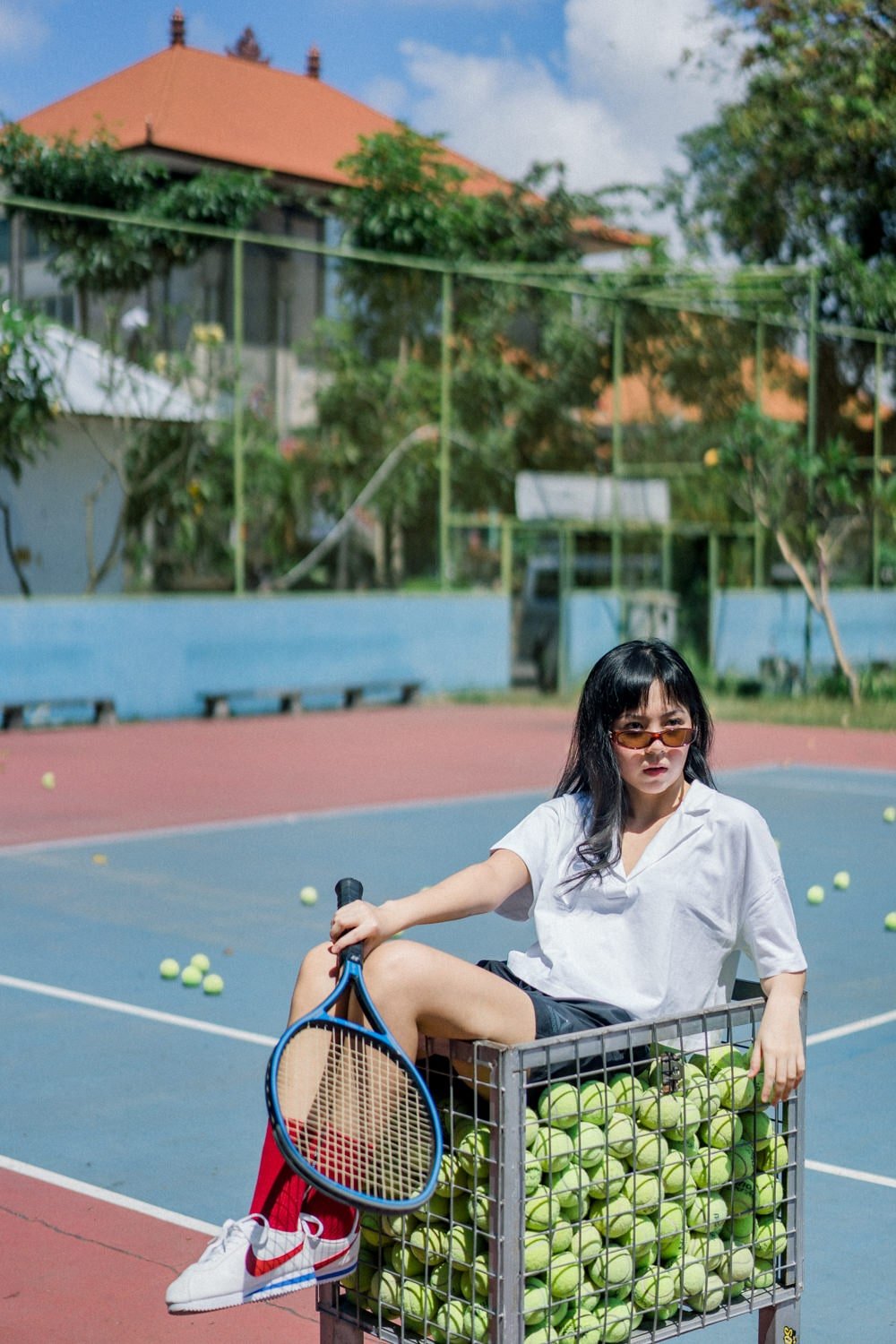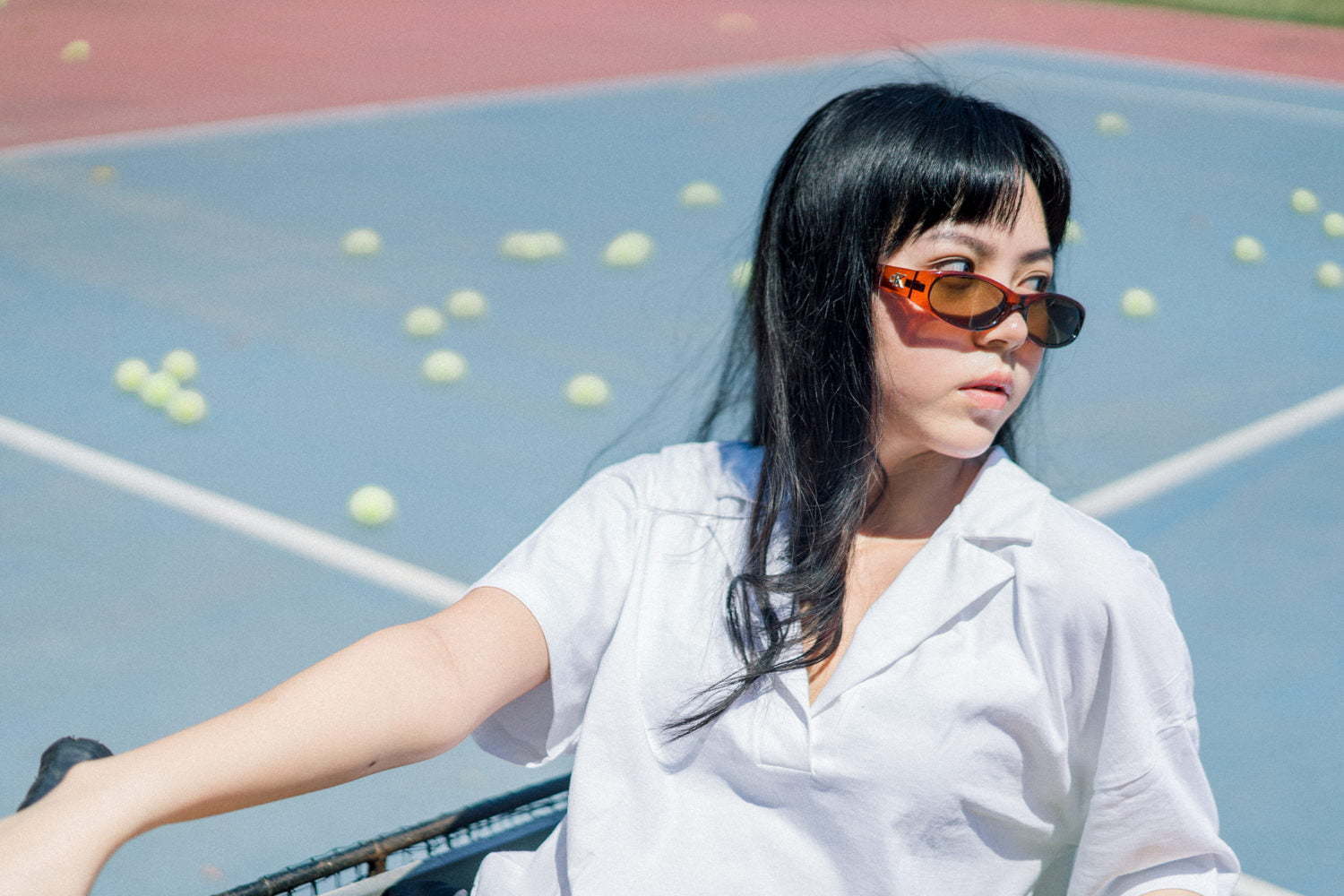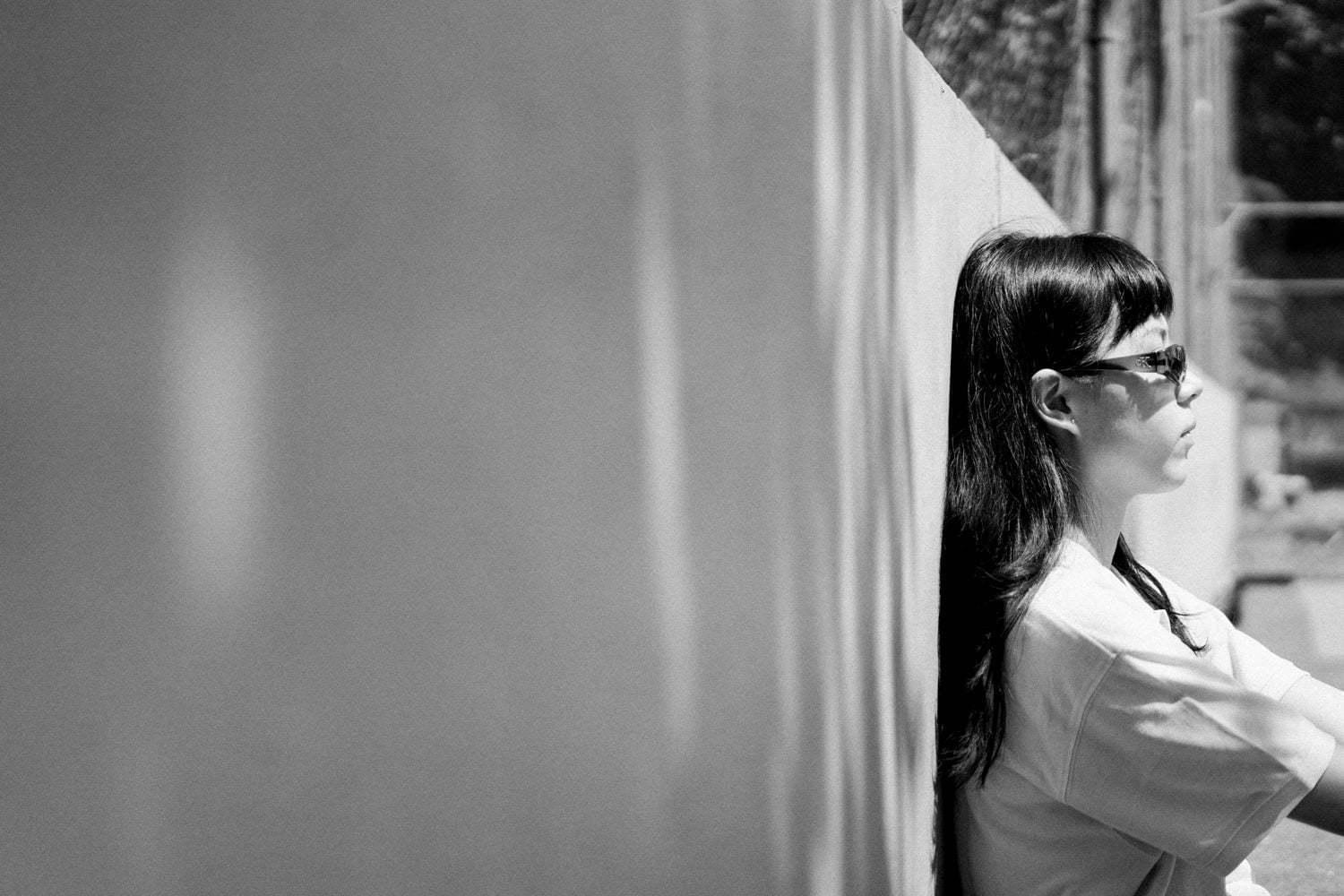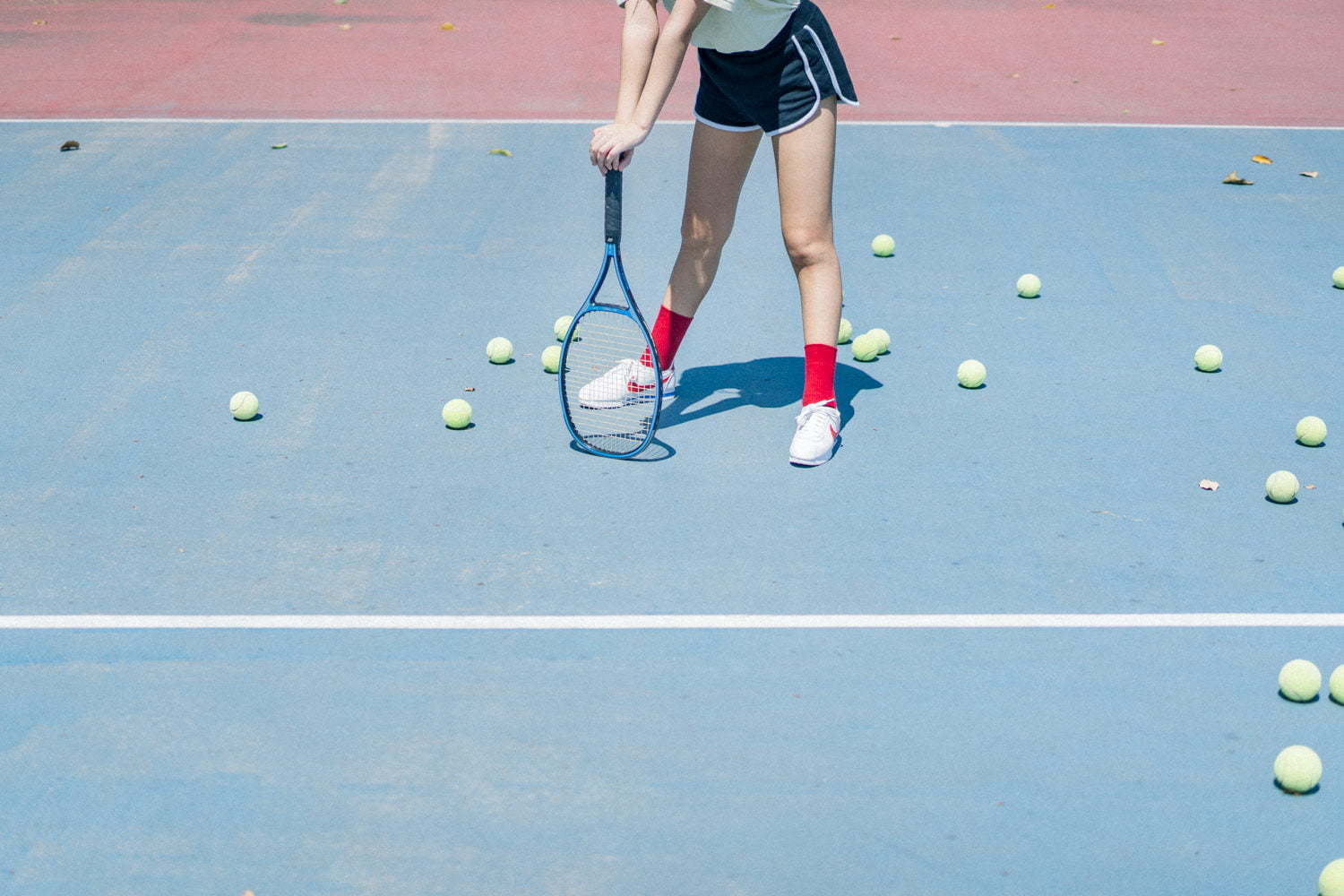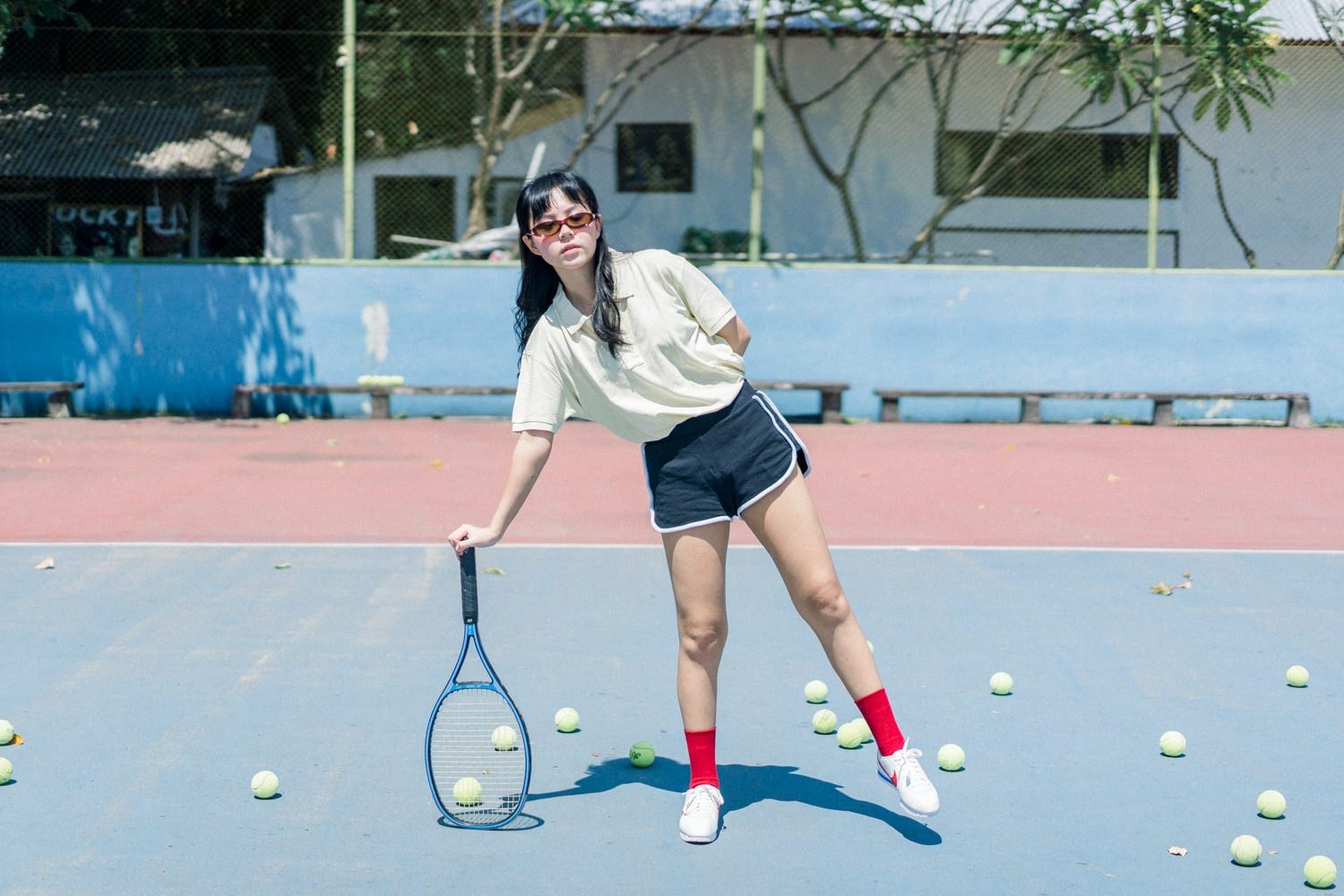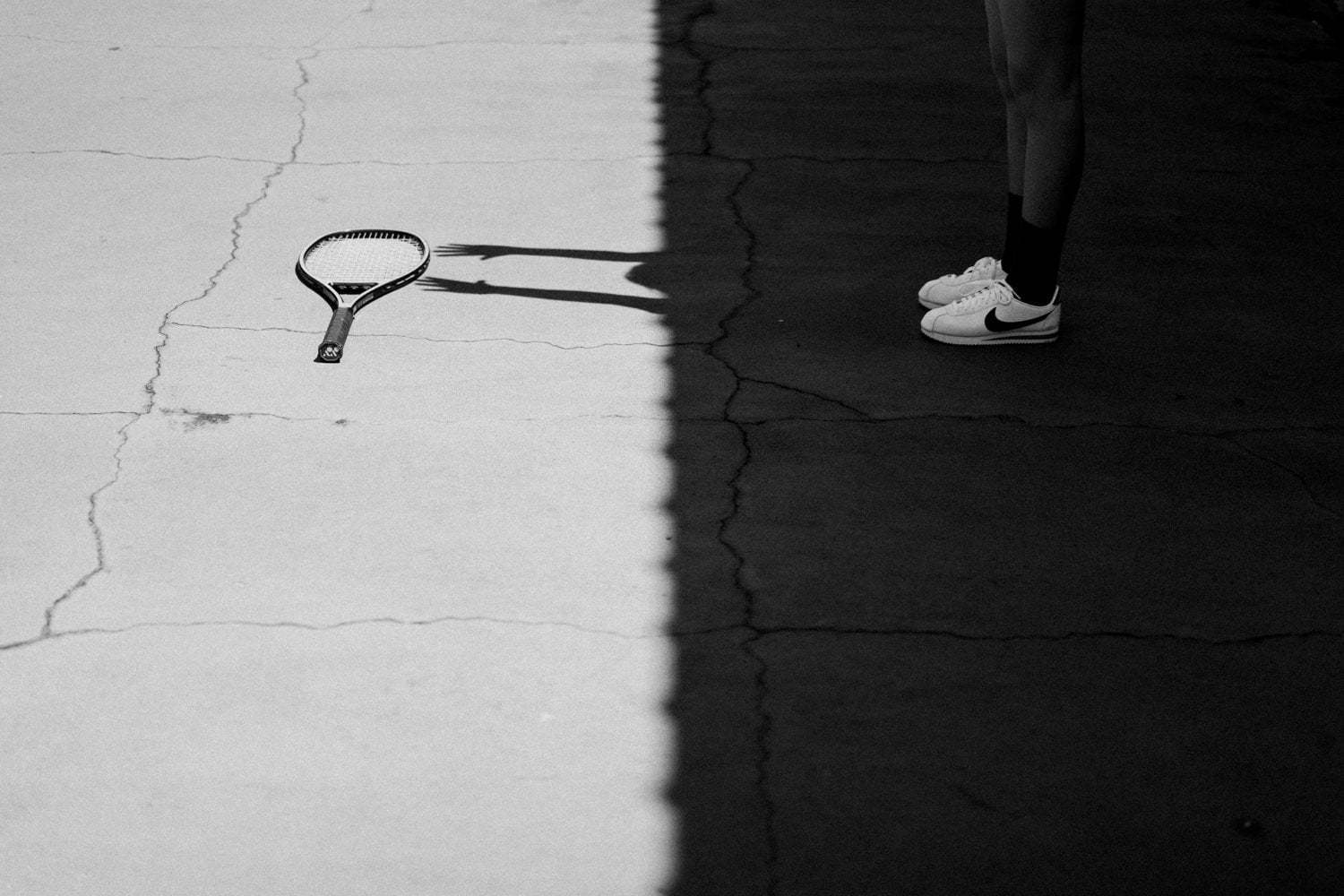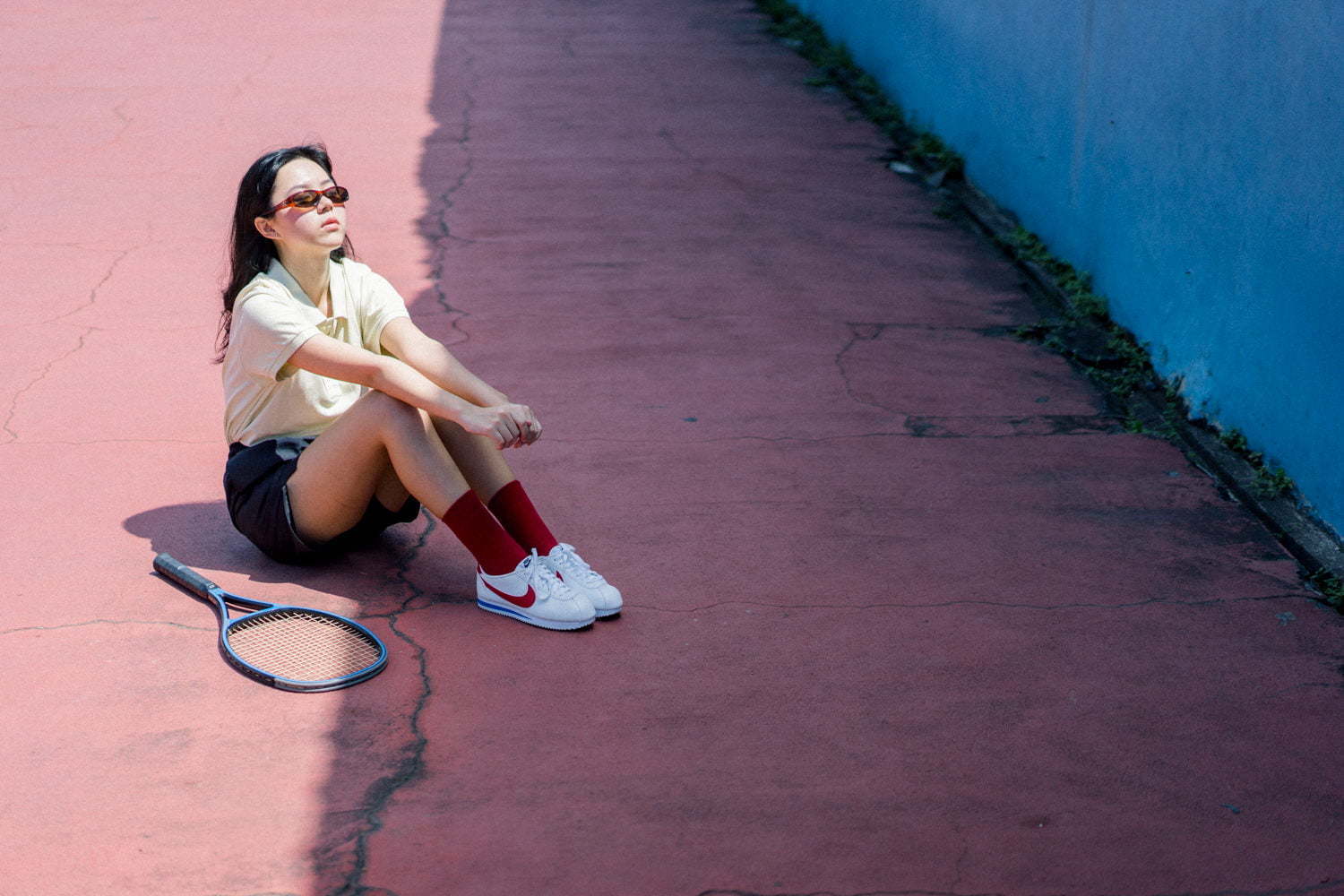 The Cinematography
Last but not least. I also shoot a video during the session.
I've been experimenting using the Cine2 color profile and Cinema gamut on my Sony A7III camera. And the result is fantastic. It's straightforward to grade and get the color that I want.
I use the same base preset on my photos, then convert it to cube LUTs to be applied in Davinci Resolve. My favorite video editing app so far.
Would you please take a look at our cinematography below?
Final Thought
As I always said that the pandemic is not over just yet. But creating a brand new and fresh portrait project is essential. For me, it strengthens our vision to create more compelling visuals through creating a photo and video journal.
Follow our comprehensive guide to wedding photography or ultimate guide engagement photography in Bali.
Don't put your camera down. Let's go somewhere and create the great visual.
Because we're the visual story teller, don't we?

— Cheers
Home » Journal » Amazing Portrait Photo and Video in Tennis Court