Family Portrait in Hanging Garden of Bali — Michael & Coco
Family portrait
Family portraiture is so essential for every family. Why? Because it tell the story of a generation. Have you ever seen a family without any single photo of them hanging in their house's wall? I'm pretty sure you haven't yet. We can say that 95% of the families on earth would have a picture, portrayal of their whole families. A portrait of people that we love, which been together since we were born. It's worth a thousand words. So that the reason why the family portrait is so important.
Some people tend to do the family photo session during their vacation. As usually happen here in Bali. One of those are Michael and Coco's family with their lovely daughter and son. They choose one of the fabulous, calm, jungle resort to start with. It's on Hanging Garden of Bali in Ubud. Located in northern part of Ubud, away from crowd. It has amazing infinity pool with stunning view as well. Which it has won several best infinity pool category award – compared to all other best resort in the world. A must be visited resort in Bali. Their infinity pool os one of the kind. Moreover, it's a great resort for honeymoon as well.
Daddy and Son, First
The photo session was so relaxed. I start to shoot Coco, the daddy, with his active son. Firstly, I try some approach before going further in the photo shoot with them. So I do some introduction session to get closer with them. I offer some jokes and ask for how their life going on the past few months. It's important to get the good connection within the family. Because it will determine how good the photographs will be. The more they enjoy, the emotions will emerge very well into the frame. And the daddy was little bit nervous that time, so I told him to play with his son, doing some games between them. Then finally it warming up the situation. Moreover we get more relaxed session, enjoy it with so much fun.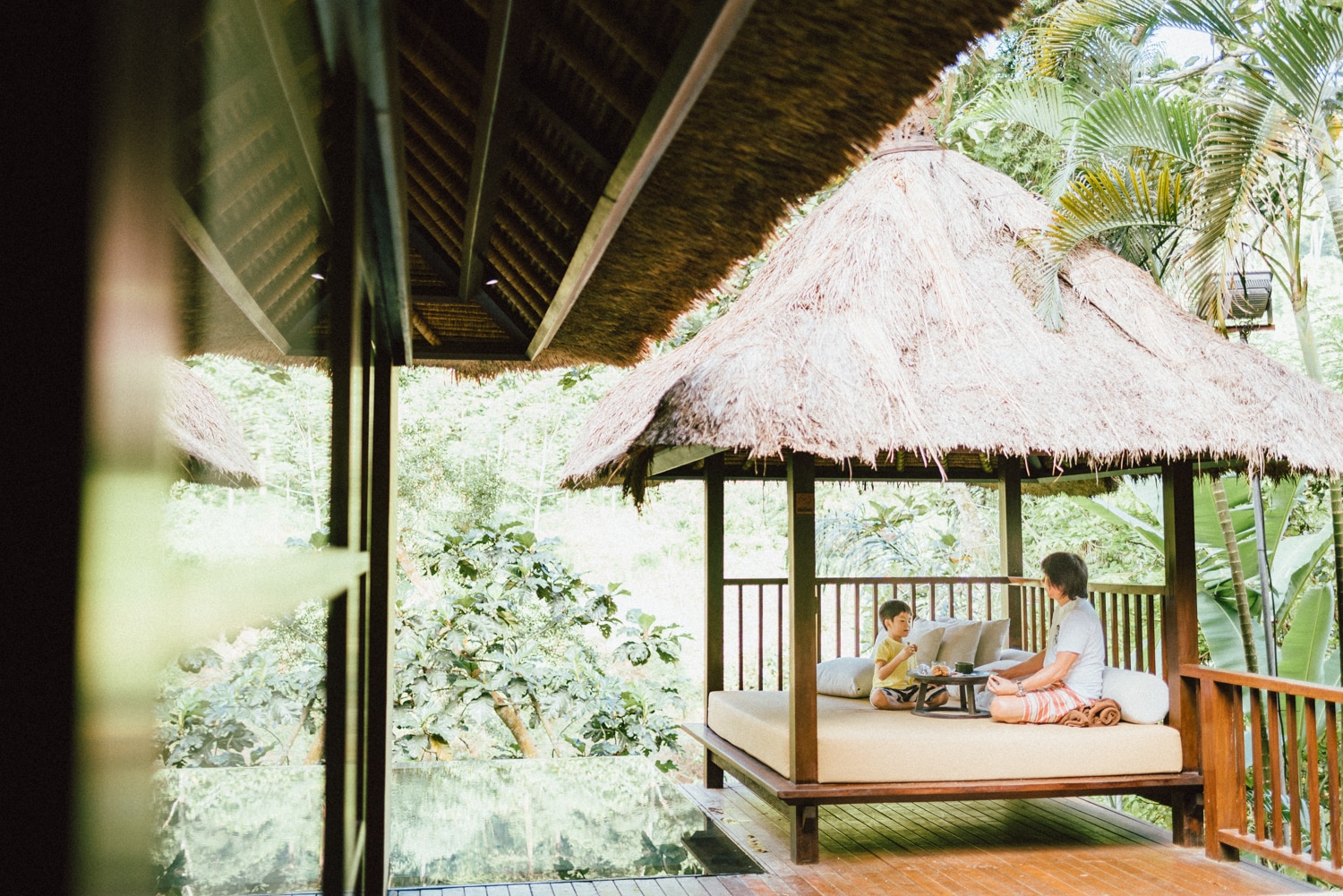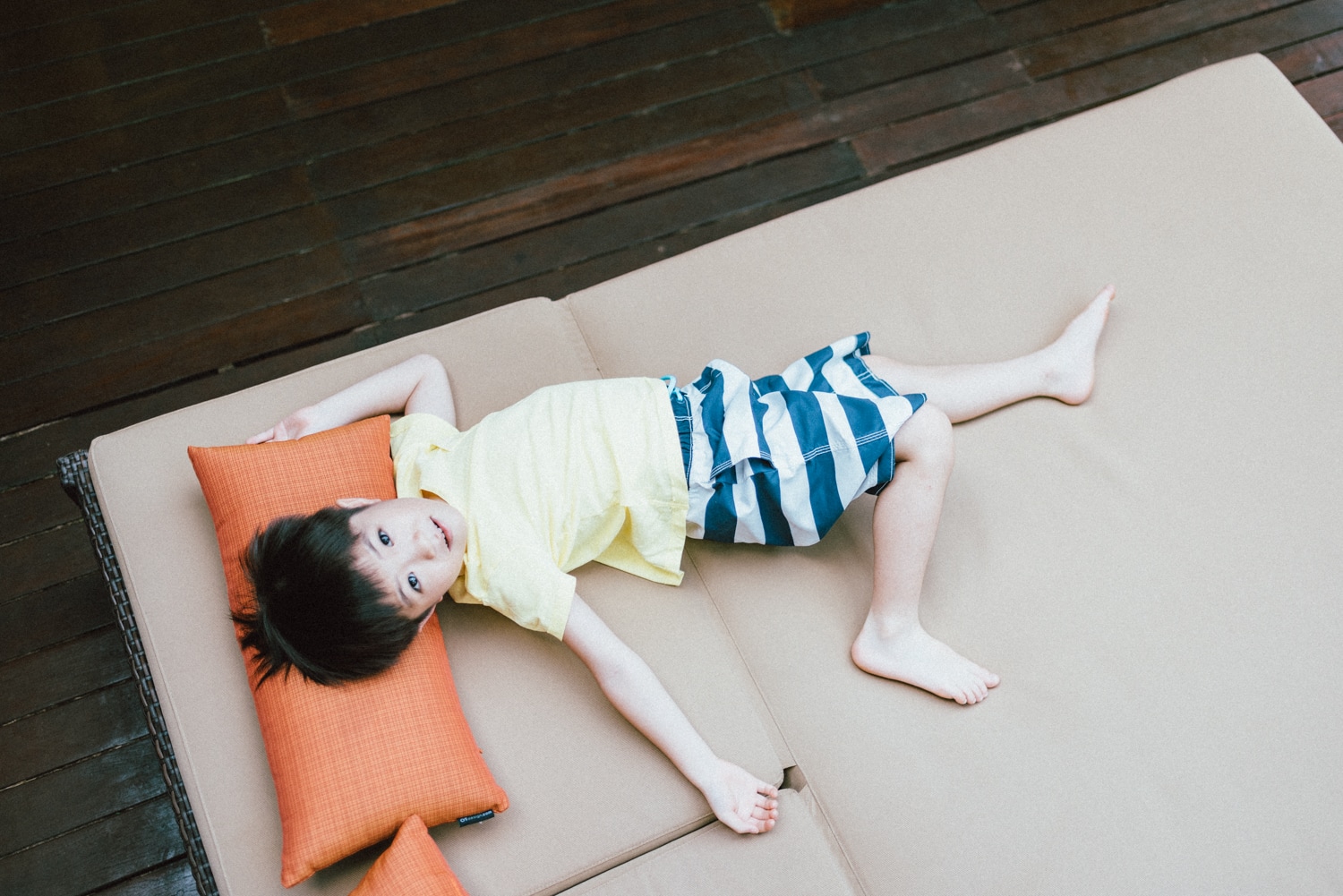 As you can see, they are enjoy all the things up. It tell us how the heartwarming connection between daddy and his son hold an important role in creating a great portrait of them. Then it become my joy too. Making a great story telling portrait always my mind happy all the time.
Exclusive session for Mommy
Well, it's time for mommy tough. While I shooting the daddy and son, mommy is doing her make up and dress. So here we come to the exclusive session for mommy, as well as the lovely daughter. She want to be in the private pool in their room at first. We take some photos with quite perfect reflection at the pool. Although it's still in the afternoon, where the light is still harsh a bit. Michael, the mommy, is look so gorgeous with simple dress touch up and sweet hat over it. The mommy is so photogenic. So it's much more easier to shoot with. Not really much staging needed as she move and express the feeling.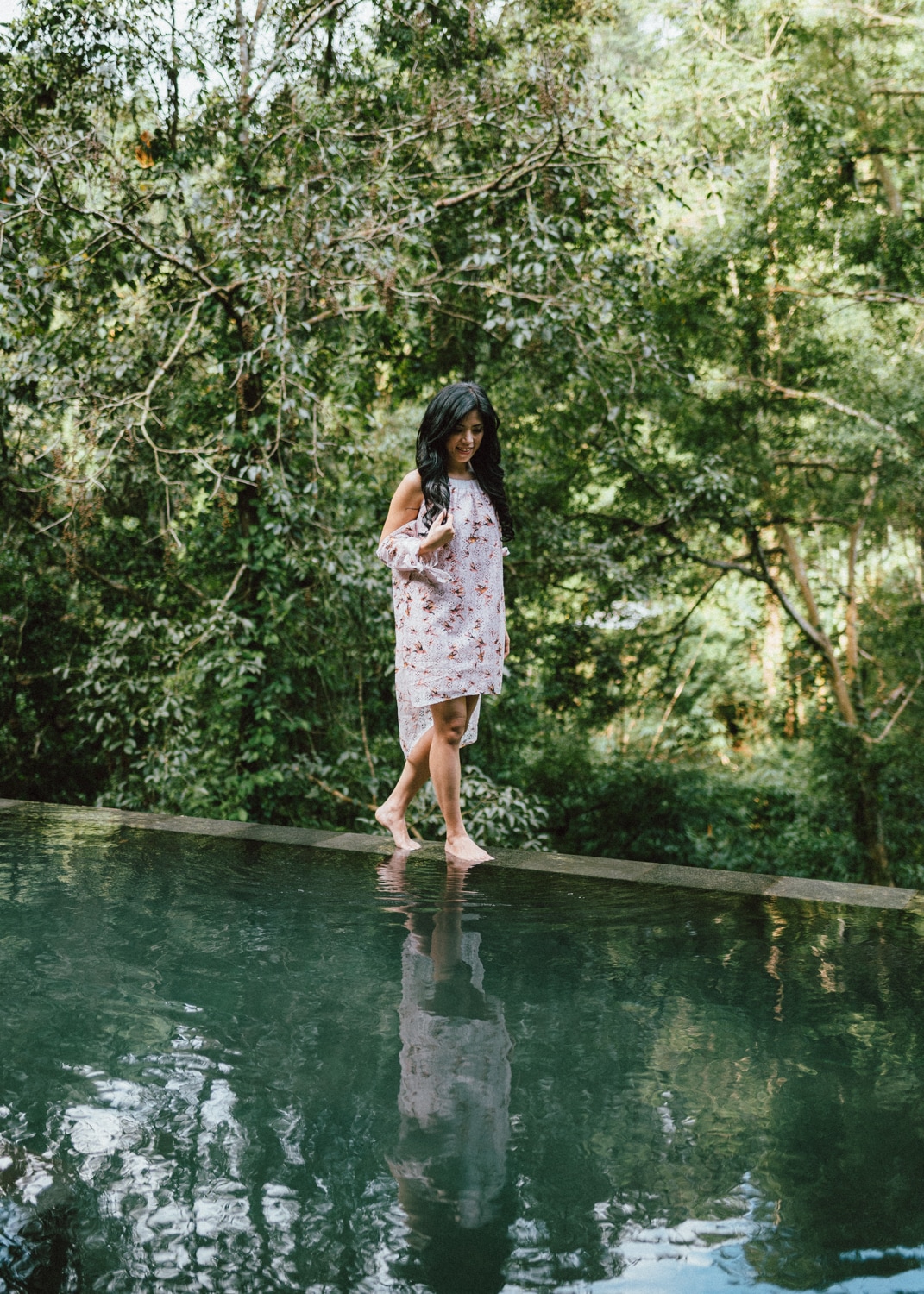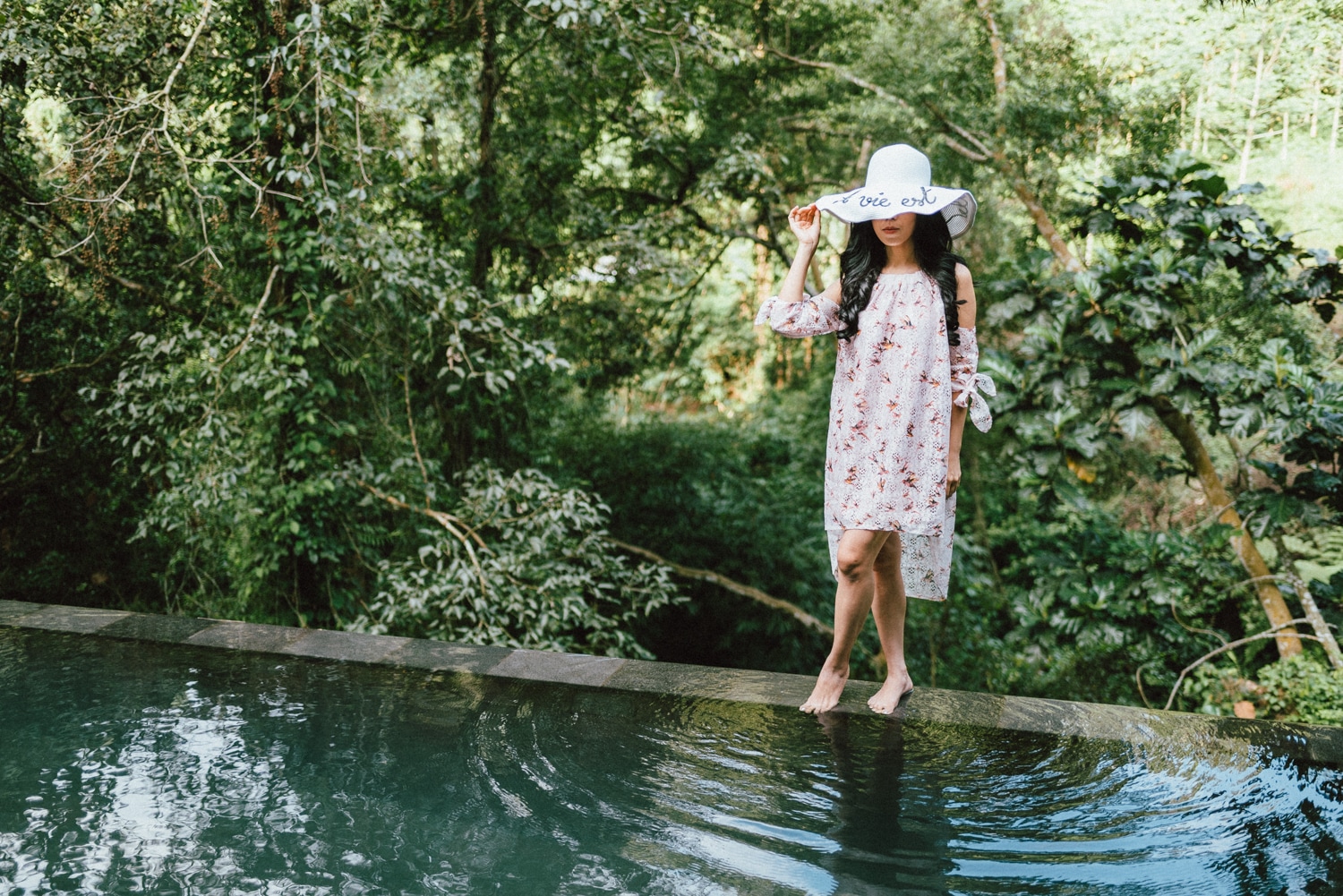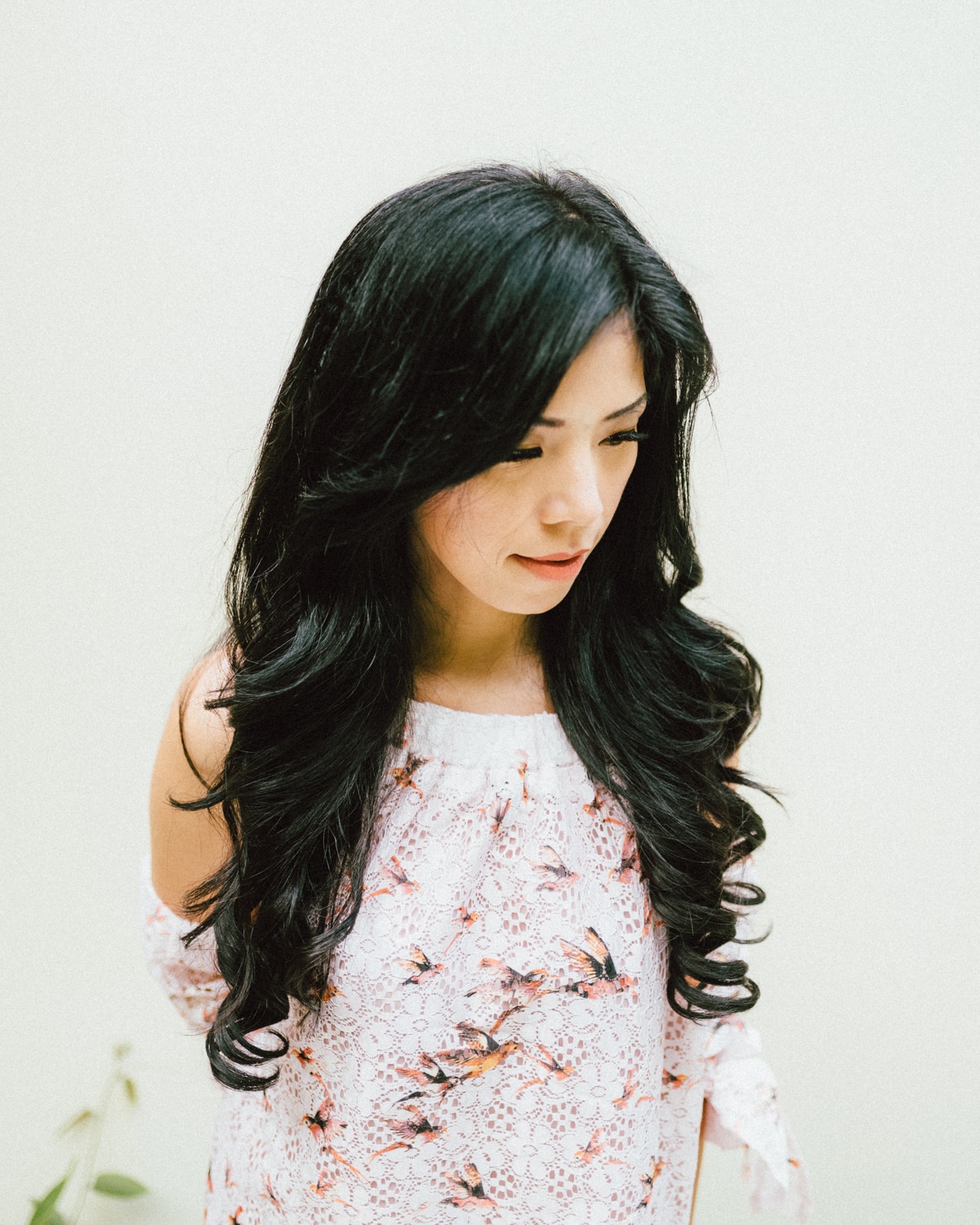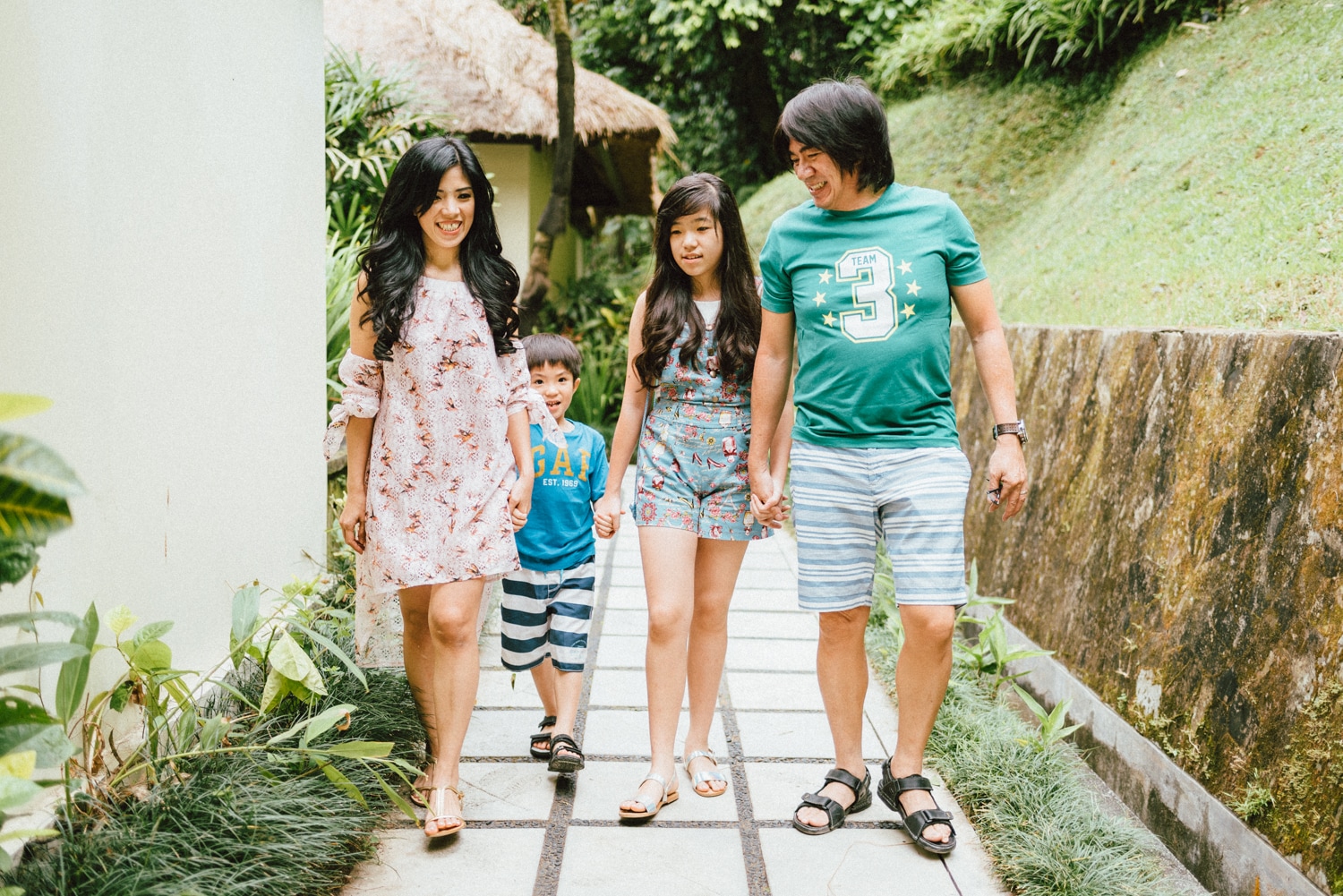 Amazing Infinity Pool Session
Then we move to the main pool. That amazing one that I mention earlier. It's located in upper side of their room. Uniquely, we use gondola as the resort local transport to reach the pool. It's often seen in most of the Ubud resort that located beneath the hill cliff. And there we go, Michael ask me to get some shoot of her on the edge of the pool. It quite risky tough, but you know some great photos was taken on a risky way. As it's worth the amazing photos with outstanding view.
Actually there's a lot of guest in around the pool that day. So we have to be little more patience with them. Because most of the people that come to Hanging Garden of Bali are pointing to this beautiful infinity pool. Instagram purpose of course 😀
Related Post: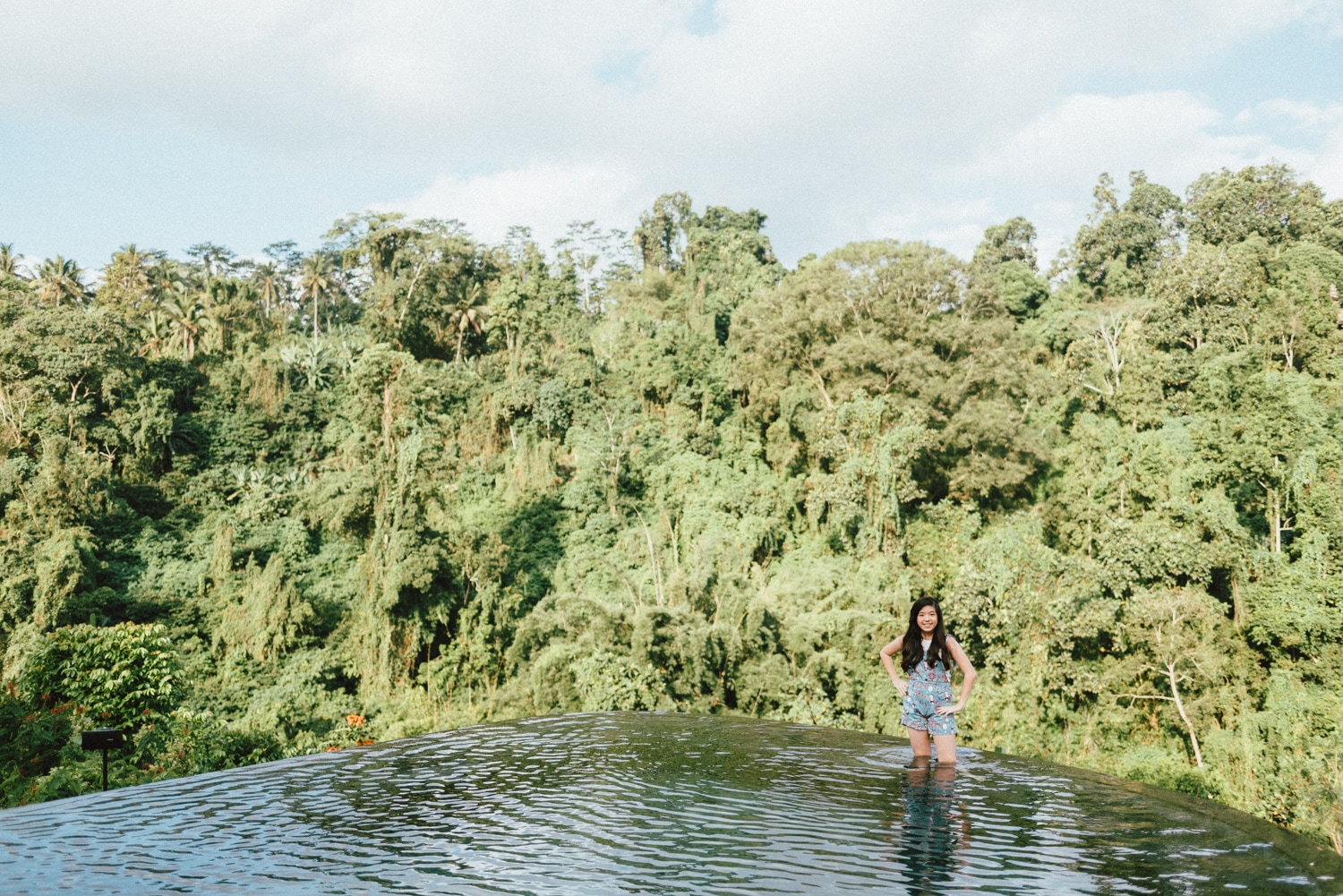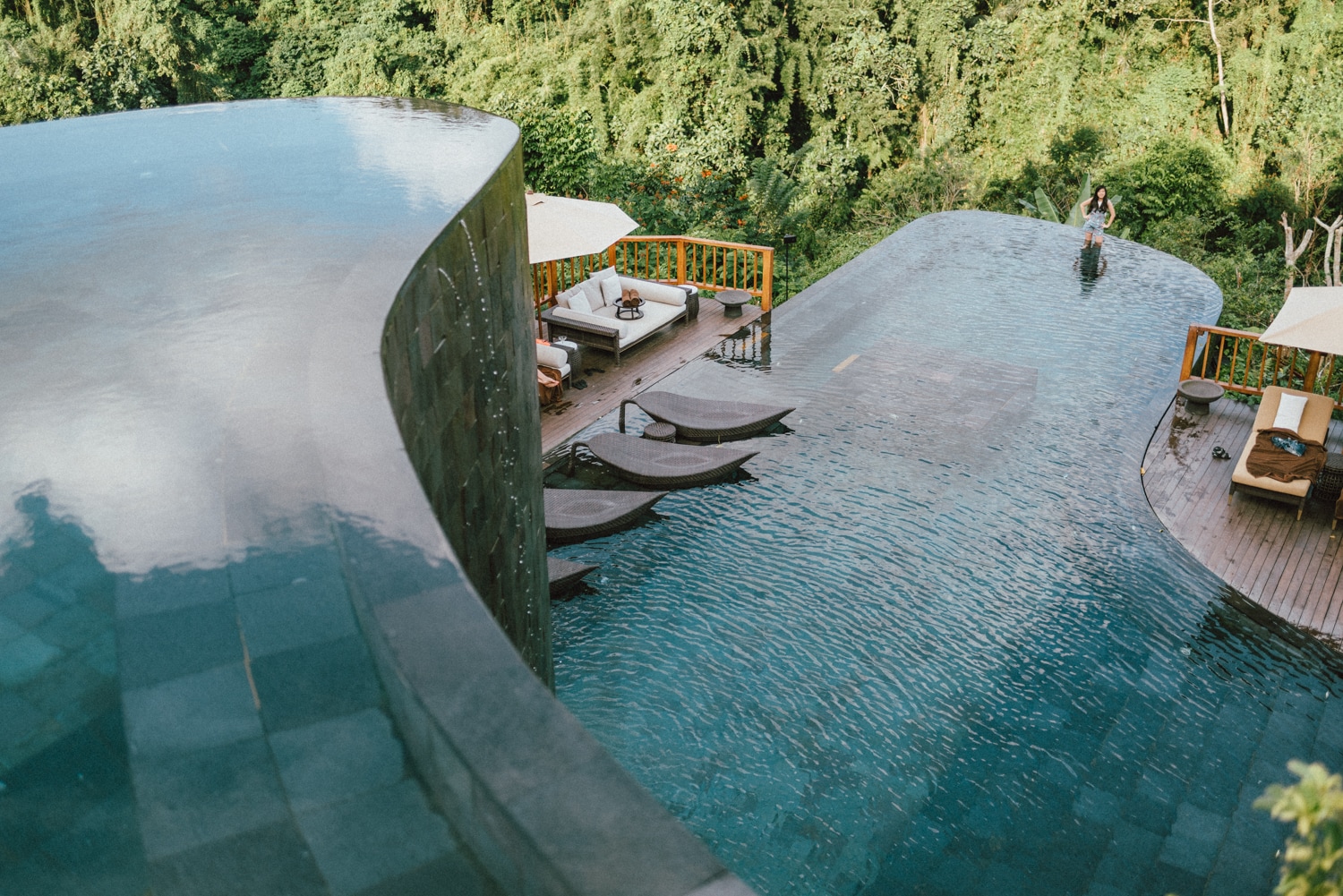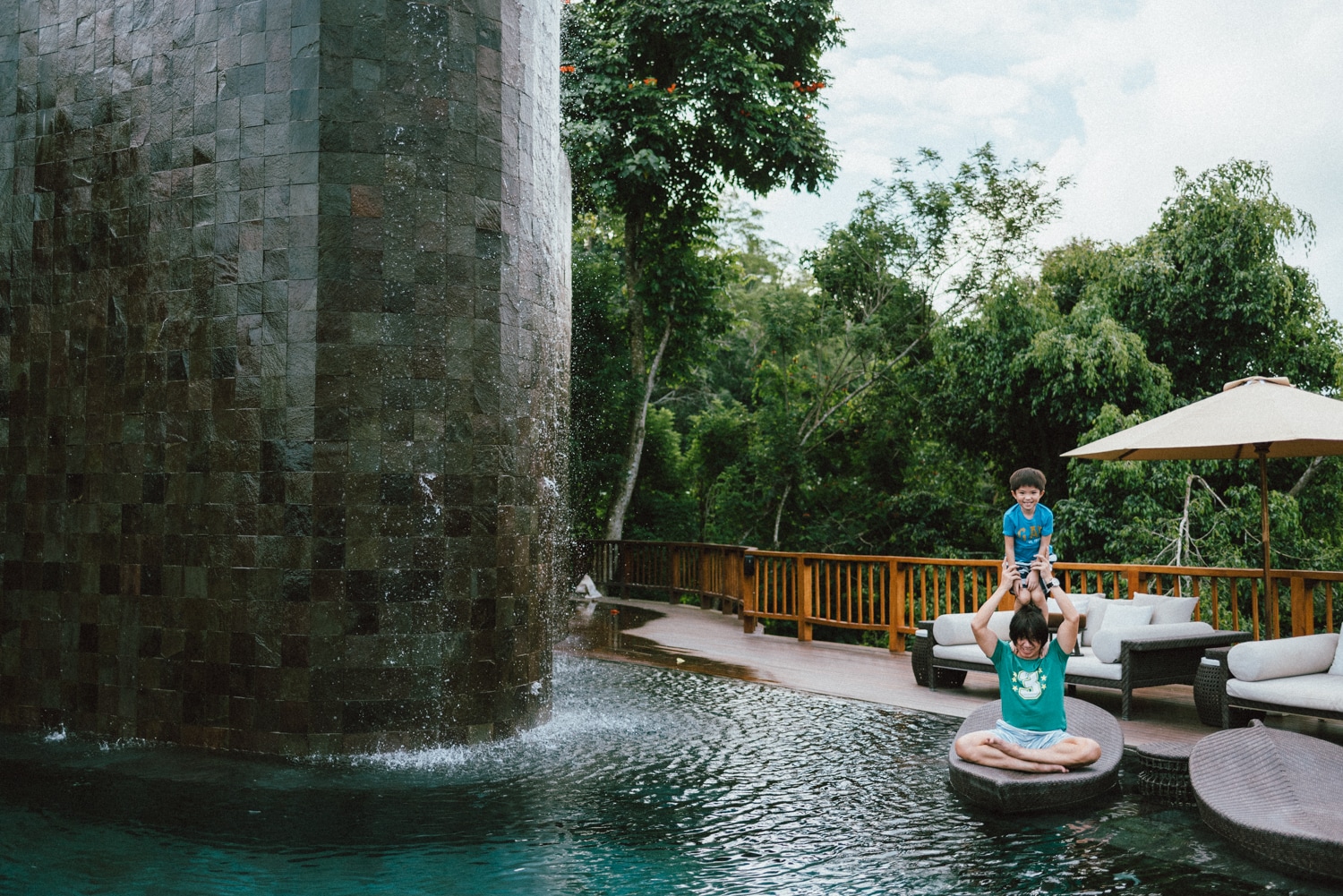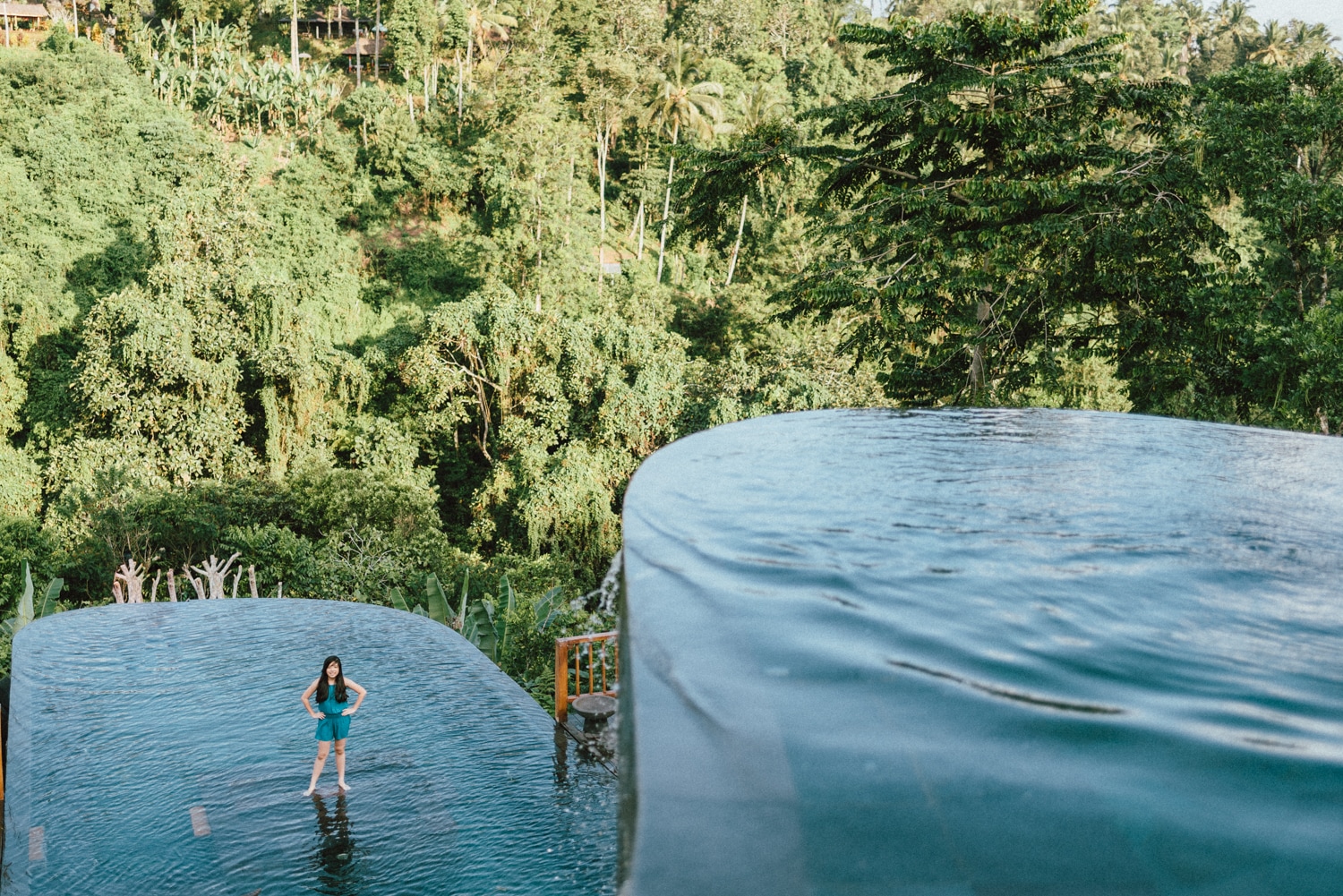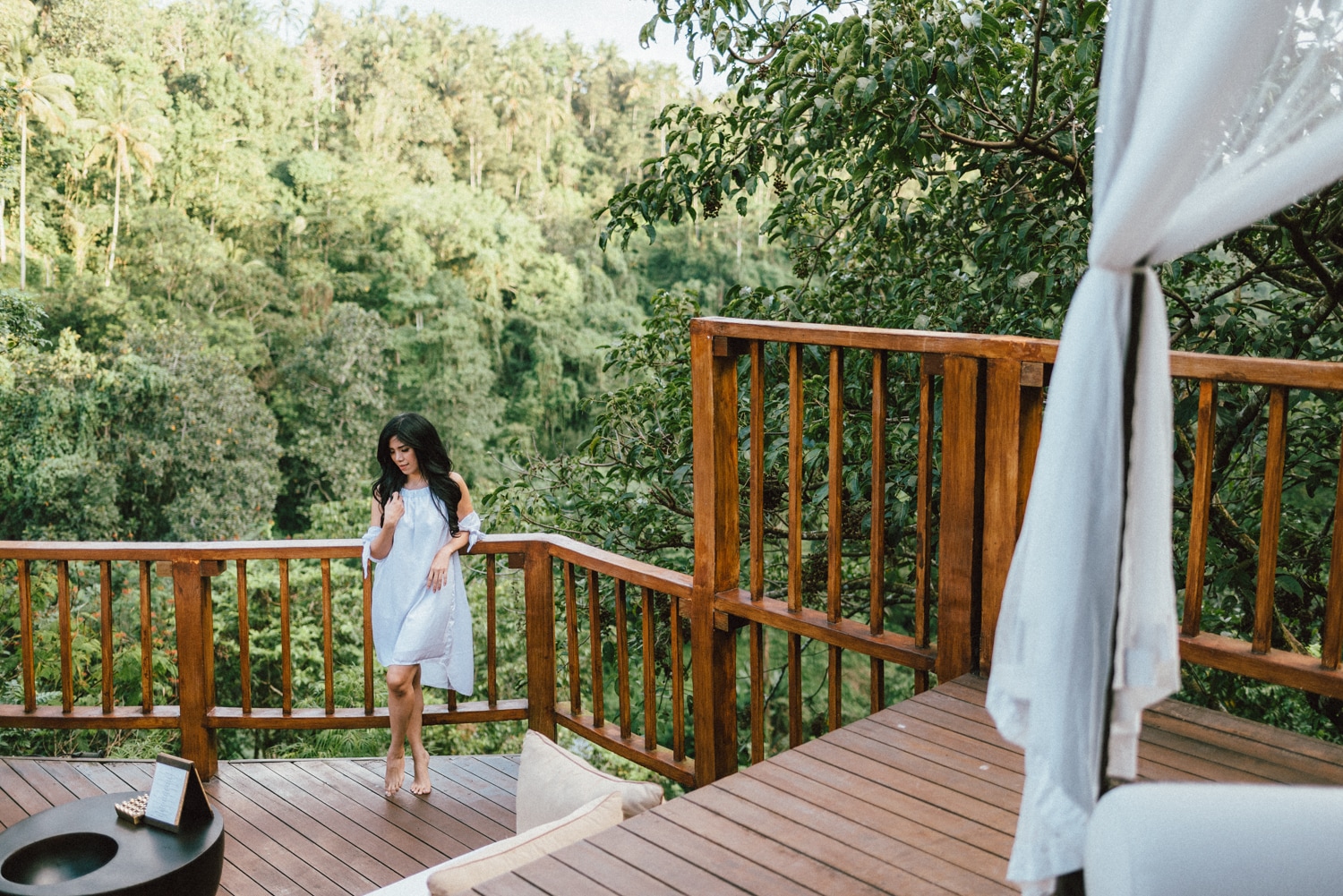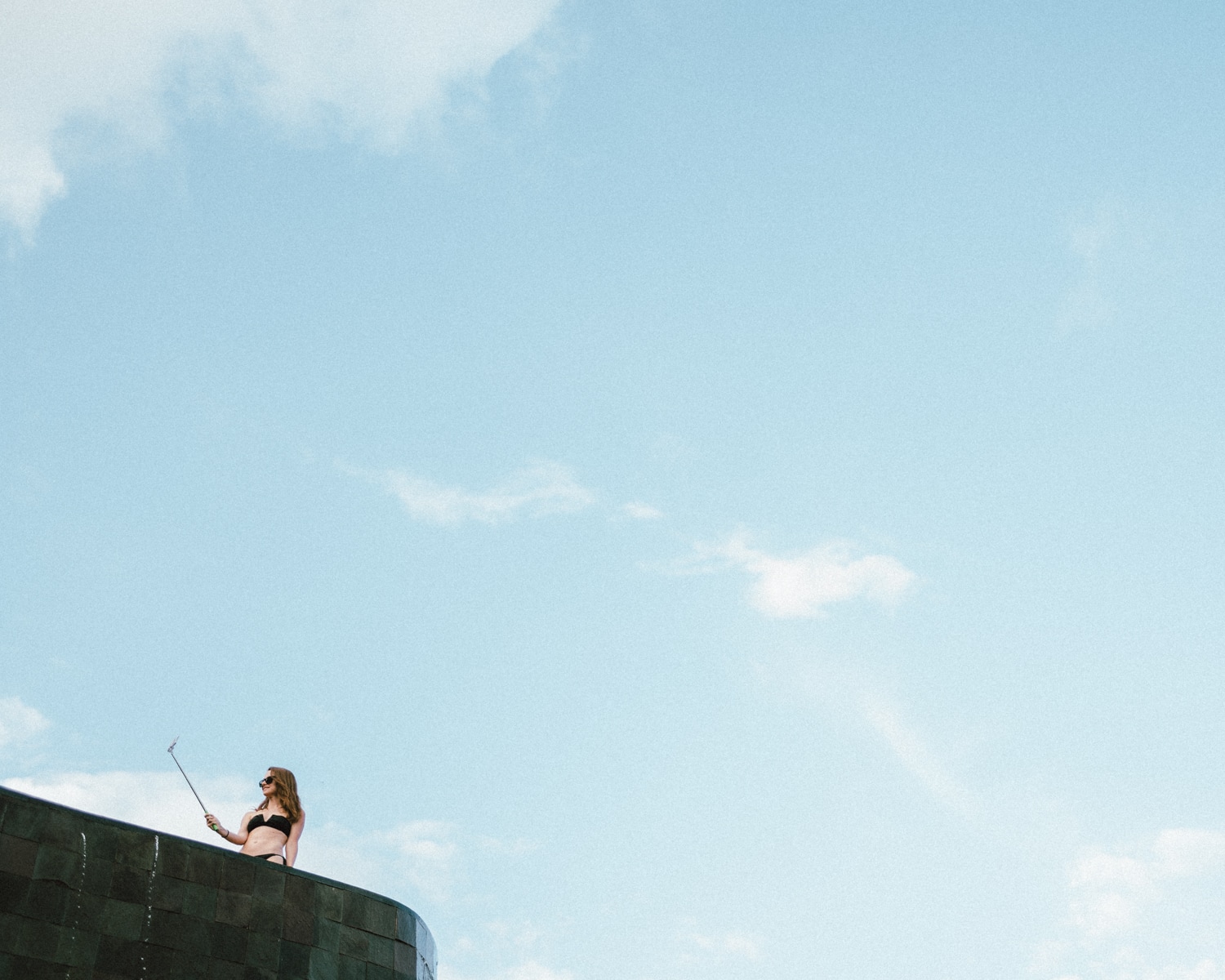 Overall it was another fun family session for me. They all are easy to direct and very good in cooperation with me, and so kind as well. I never been this happier to get shoot of them. May you enjoy my work and don't forget to give me some of your thought on the comment below.
— Cheers
#wynprmn#agrastory
Agra Photo & Film — blog | portfolio | contact us
Home » Family Portrait » Family Portrait in Hanging Garden of Bali — Michael & Coco