Honeymoon Photo Session in Bali — Tom & Pauline
Let's take a look at our latest honeymoon photo session portfolio. Oh Yay! First of all, I'd like to say "Welcome July," and We hope that you have a wonderful day in between the corona pandemic. Stay Health and keep the protocol ahead to avoid the infection.
By the way, this was an hour photo session in Kamandalu Ubud, Bali. Taken quite long ago in 2019. They're Tom and Pauline, the lovebirds who celebrate their honeymoon here in Ubud. They're real lovebirds, emerging the romance and strong intimate connection in between.
Meeting such a couple like them is always heartwarming for us. We were just quickly become close to each other. They're humble and easy to direct. Even more so, We can easily create the frame as we intend to. What a wonderful joy to work with.
See More:
Actually, this is the first frame that We get. You can see those connections are so strong and intimate, a pure love. It just pumps up our passion and moodiness up to the sky. That's why we enjoy it so much. We love to see our couple closing their eyes. You can see the feeling are embracing, like the flowers blooming everywhere.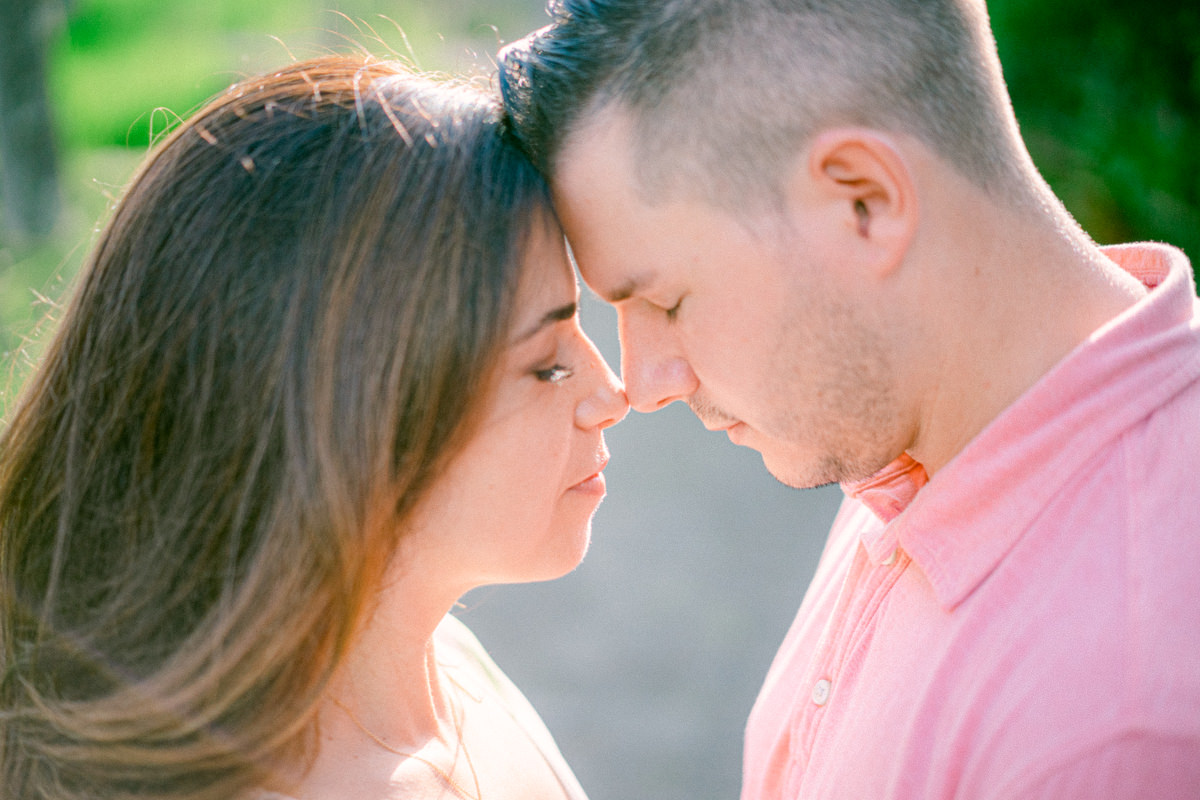 Wonderful Sun Shine
Thankfully the weather is great. The sun just shining through the day, and it gives soft light later in the afternoon. Of course, it's the photographer's most favorable light when everything would look great in the camera. A soft yet stronger contrast to deal with. It makes the editing process much easier, especially in creating the film look like this—truly amazing things.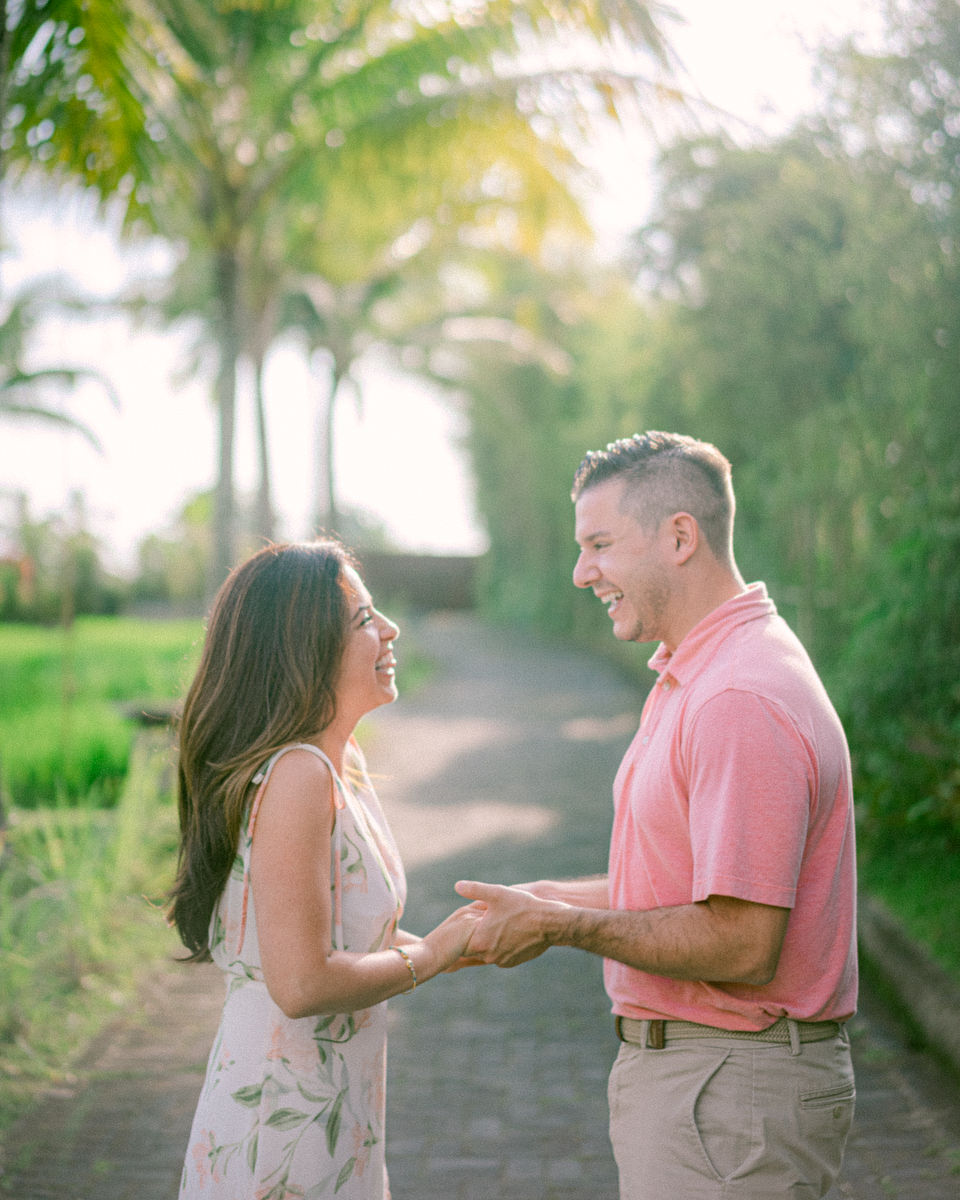 A Simple Words Game
In this section, We ask them to do a simple game. Therefore it explores how deep they know each other. One of those questions we've asked is "Who is one of you that saying I Love You first" or "Who's more skilful in cooking" and many more. You know, those questions embrace their true feeling. Remembering all the moments across their stories. Moreover, it's to open their mood of happiness, huge smile, and even laughing out loud during the session. Above all, it's the connection that matter the most.
Our objection is to make them laugh. Just laugh, indeed. This would make the honeymoon photo session more enjoyable and relaxing. The laugh would create a great moment between them. It's what We love to see for every couple that we have met.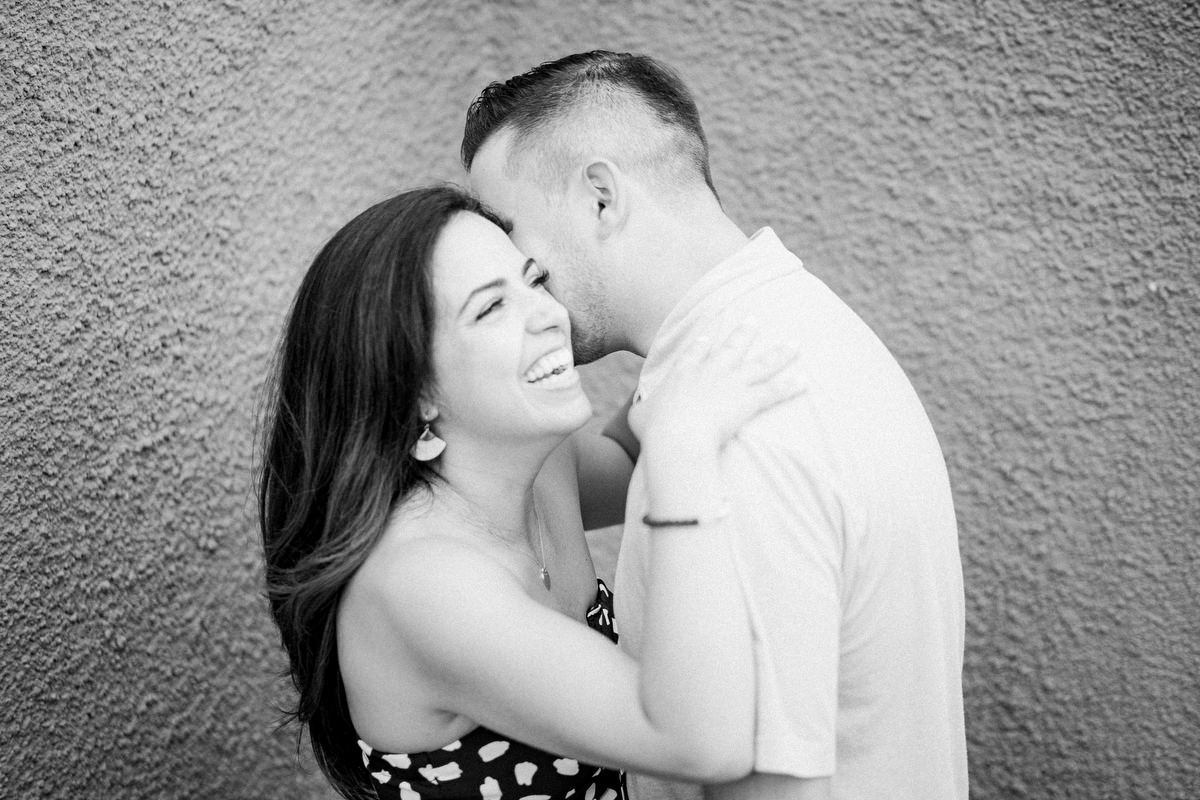 Jungle Vibes
Kamandalu Ubud was surrounded by serenity. Rice field at the upper part of the resort, as well as the jungle behind its wall. It's such a great advantage for every guest that looking for a peaceful ambiance. Of course, it's a great background for honeymoon photography purposes. Green leaves cover almost everything inside and outside.
One of our favourites is the deck here. It's look floating like a treehouse from above. Actually, it was created for guests who look for a special dinner experience around the jungle. But for some creative people, it's a great spot for taking a great picture. Especially when all the trees are bloomy, you'll get amazing orange and green colours all around the background. The best time to take pictures here is in the morning because the sun comes from the opposite side (eastern side) at sunrise.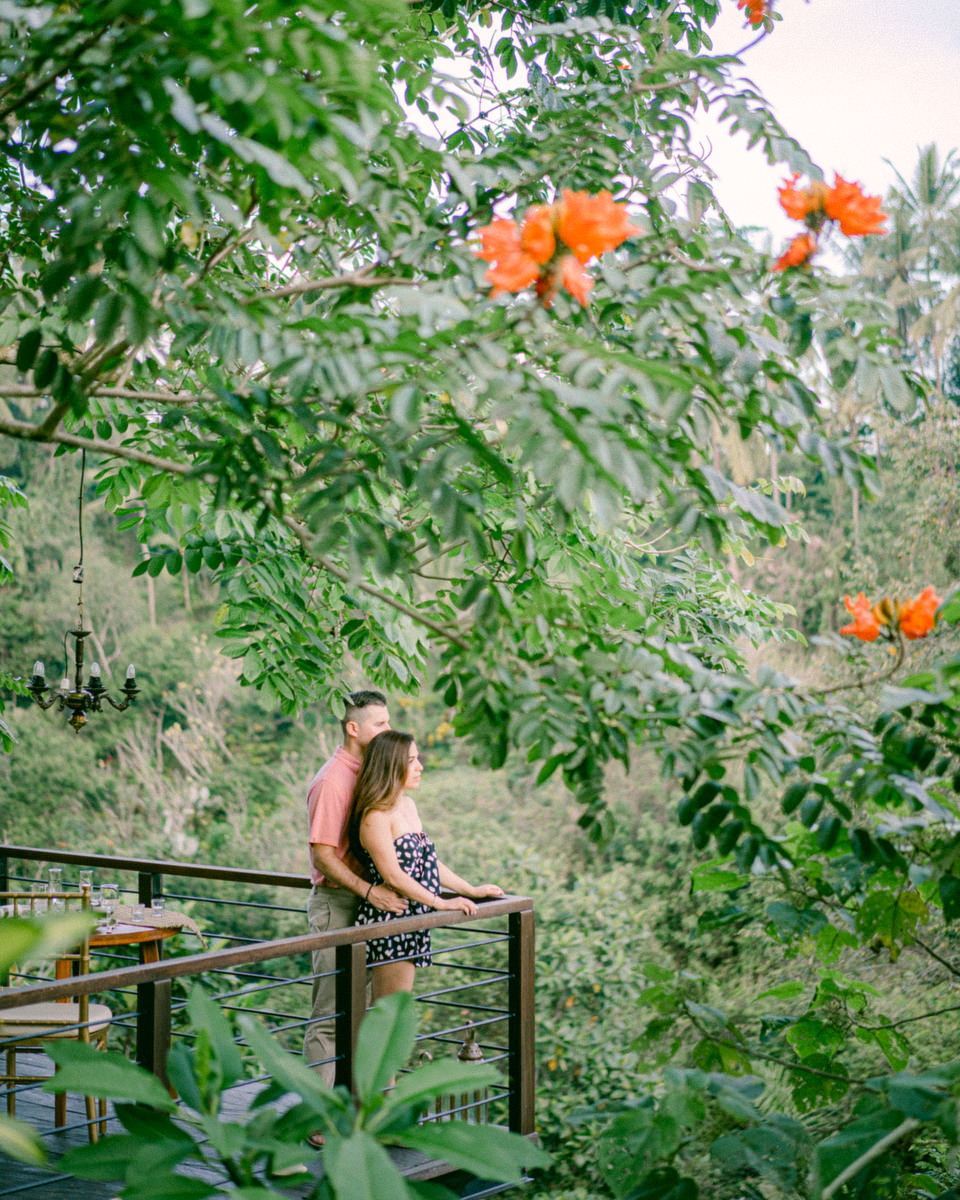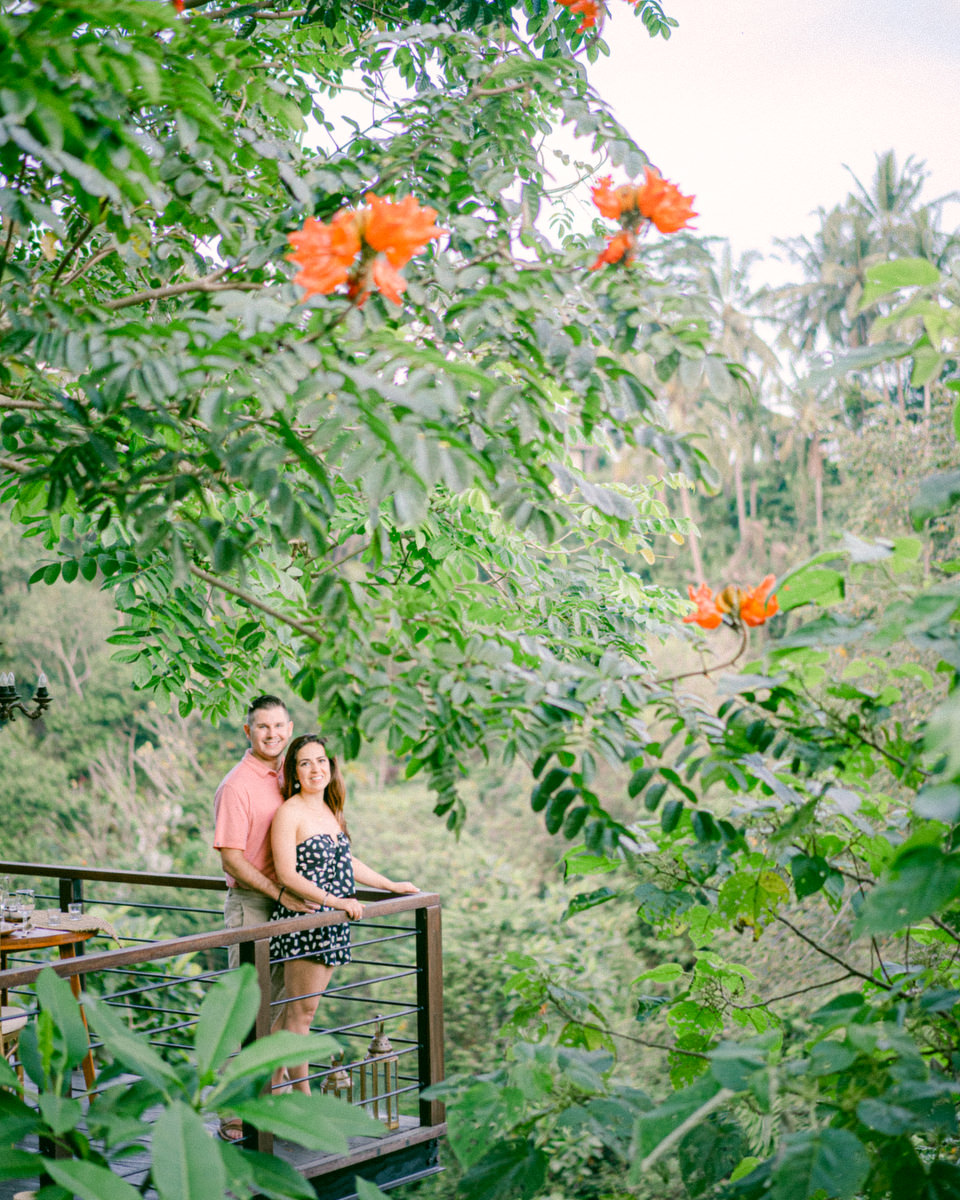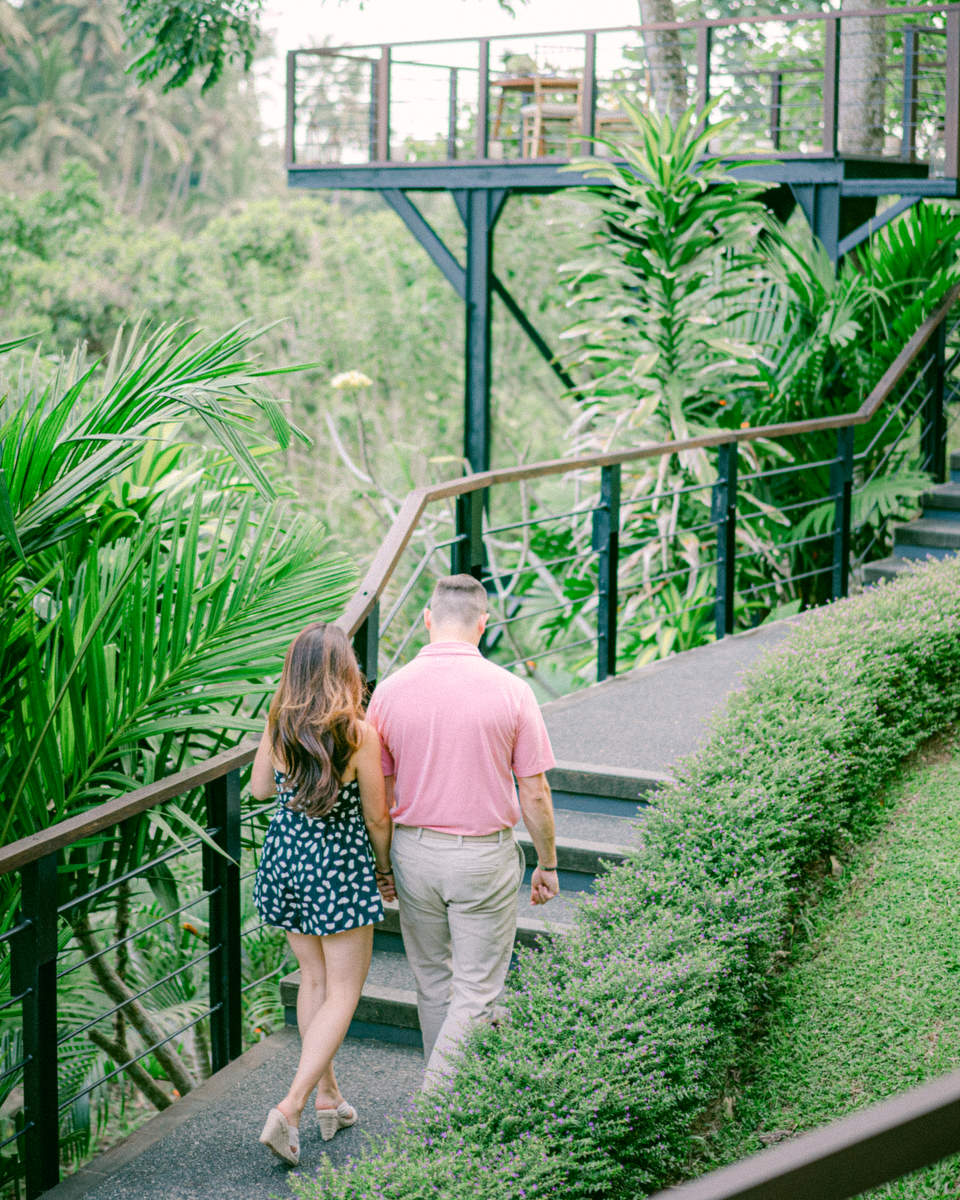 And finally, this is the end of Tom and Pauline honeymoon photo session. We hope that it will give you a great sneak peek. However, it might be just a short photo session. But We enjoy it so much as they did too. One hour is just enough to take some great intimate and romantic photos.
Thank you for visiting our portfolio blog. If you have any inquiries about your honeymoon photoshoot, please don't hesitate to contact us.
Then, if you're looking for an Ultimate Guide for Your Engagement Photo Session in Bali — follow the link. Sometimes you'll need it.
Cheers
— wynprmn
Home » Honeymoon » Honeymoon Photo Session in Bali — Tom & Pauline