Balangan Cliff Wedding Sensation — Ivan & Tamara
Perhaps you have seen some beautiful intimate wedding on top of a cliff. Surrounded by the greatness of nature with an amazing sunset as the backdrop. So we do have something like that as well… We present to you an intimate Balangan cliff wedding of Ivan and Tamara.
It's bright, sunny, and cheerful, and a blue color palette gives this micro wedding a decidedly fresh feel.
The wedding setup is pretty simple. There's one greenery arch at the center of the aisle. Then two gorgeous flower setups surround it.
The wind was a bit strong, and the sun hit the light a bit harshly as well. On the other side, happiness is imminent on all the guests' faces. They're so thrilled to welcome the wedding couple.
Thanks to the great work of Amora Bali Wedding Planner, who made it all so pretty and smooth.
So let's dive into it.
Balangan Cliff Wedding Ceremony
What a beautiful day. The sky is totally blue.
The sun is shining so bright and warm. The wave's sound deeply adds more punch.
Everything looks perfect.
Then, here comes the bride.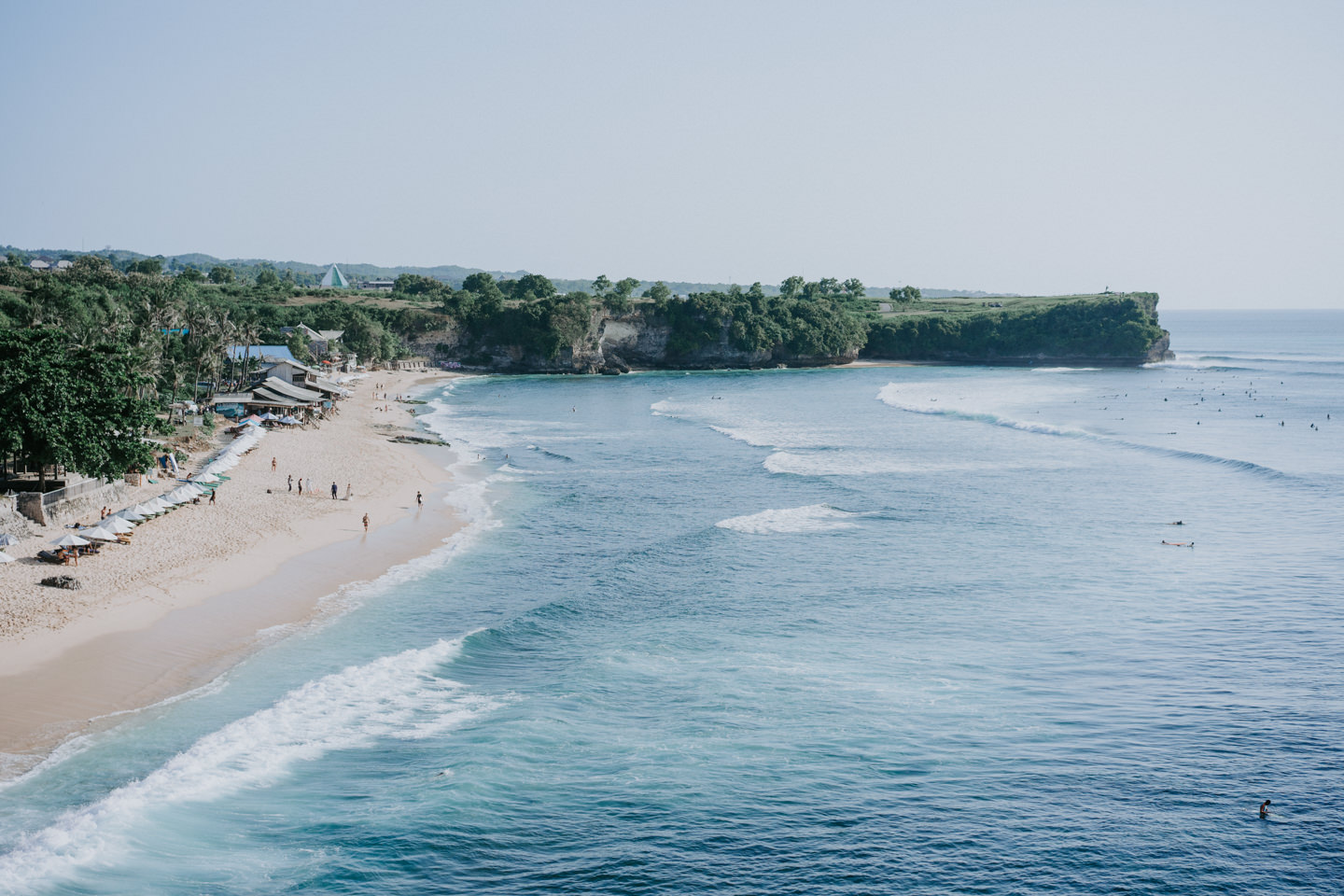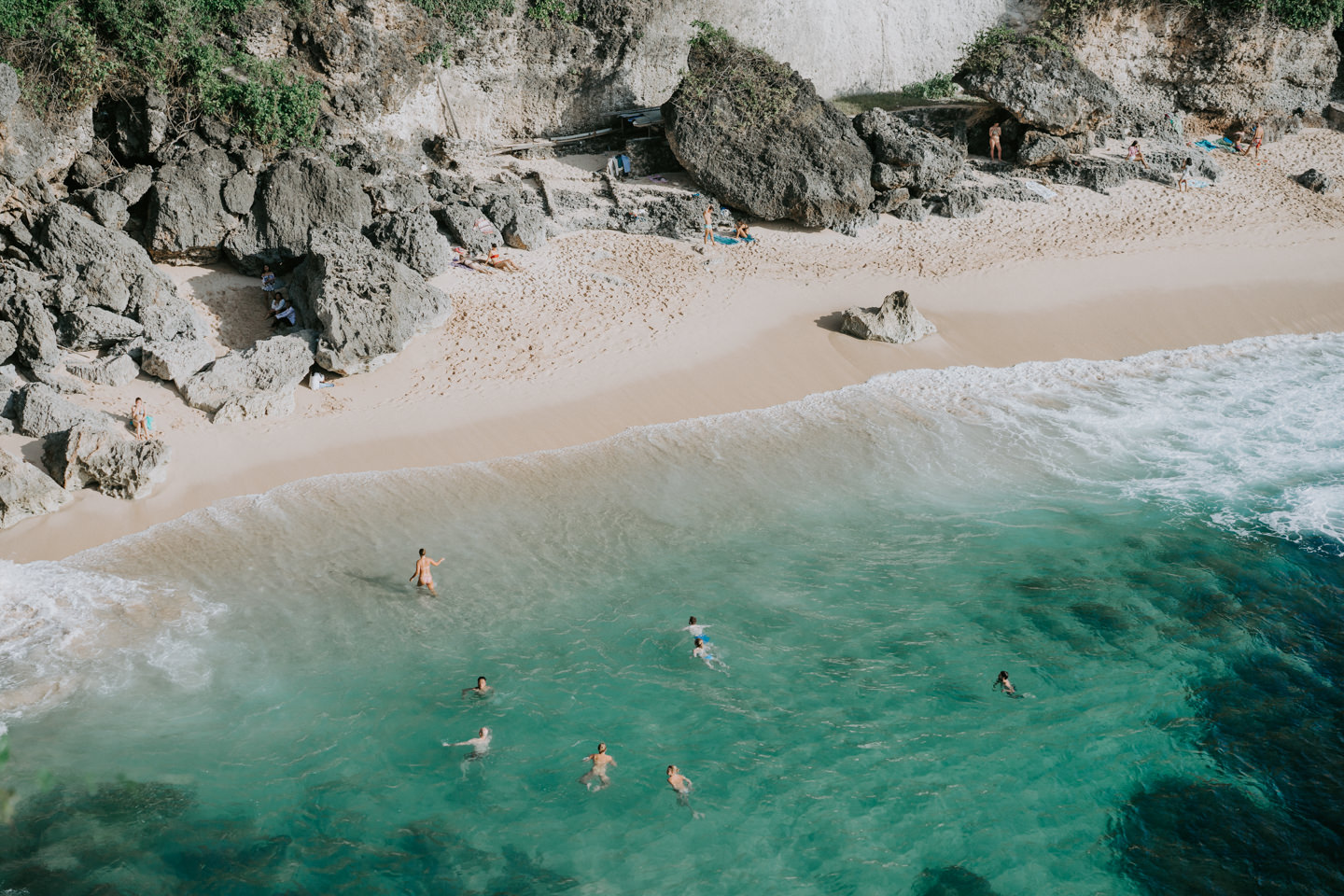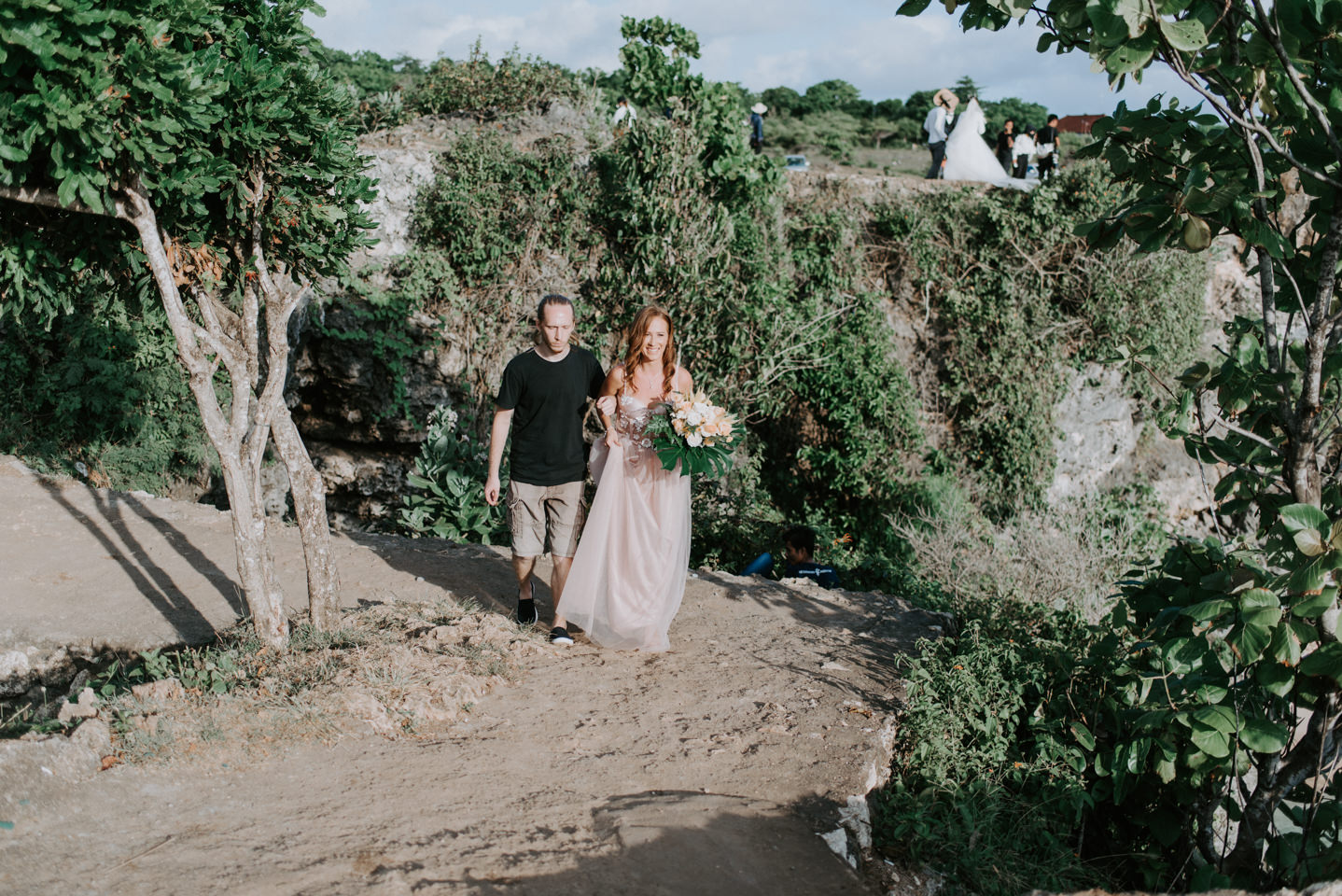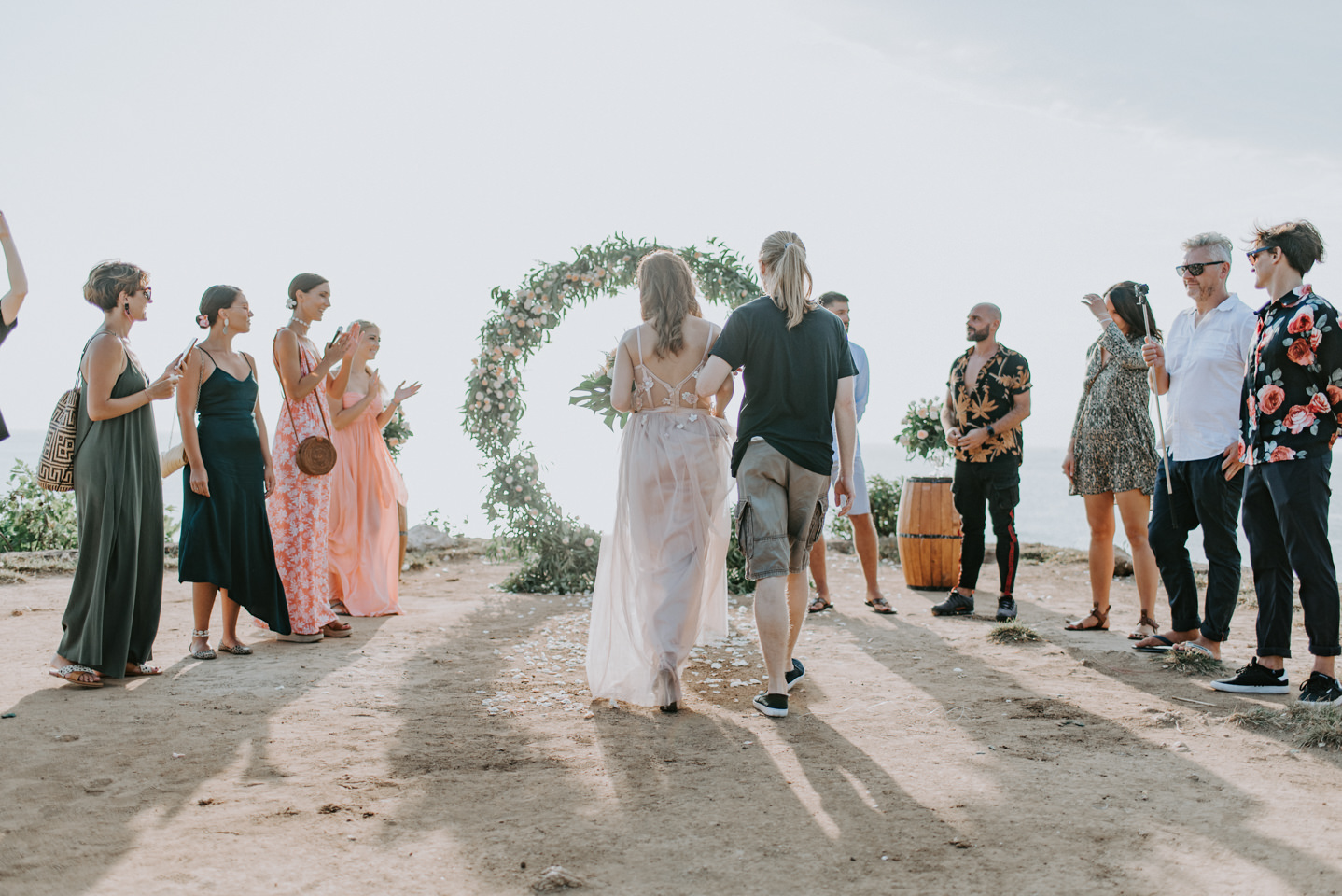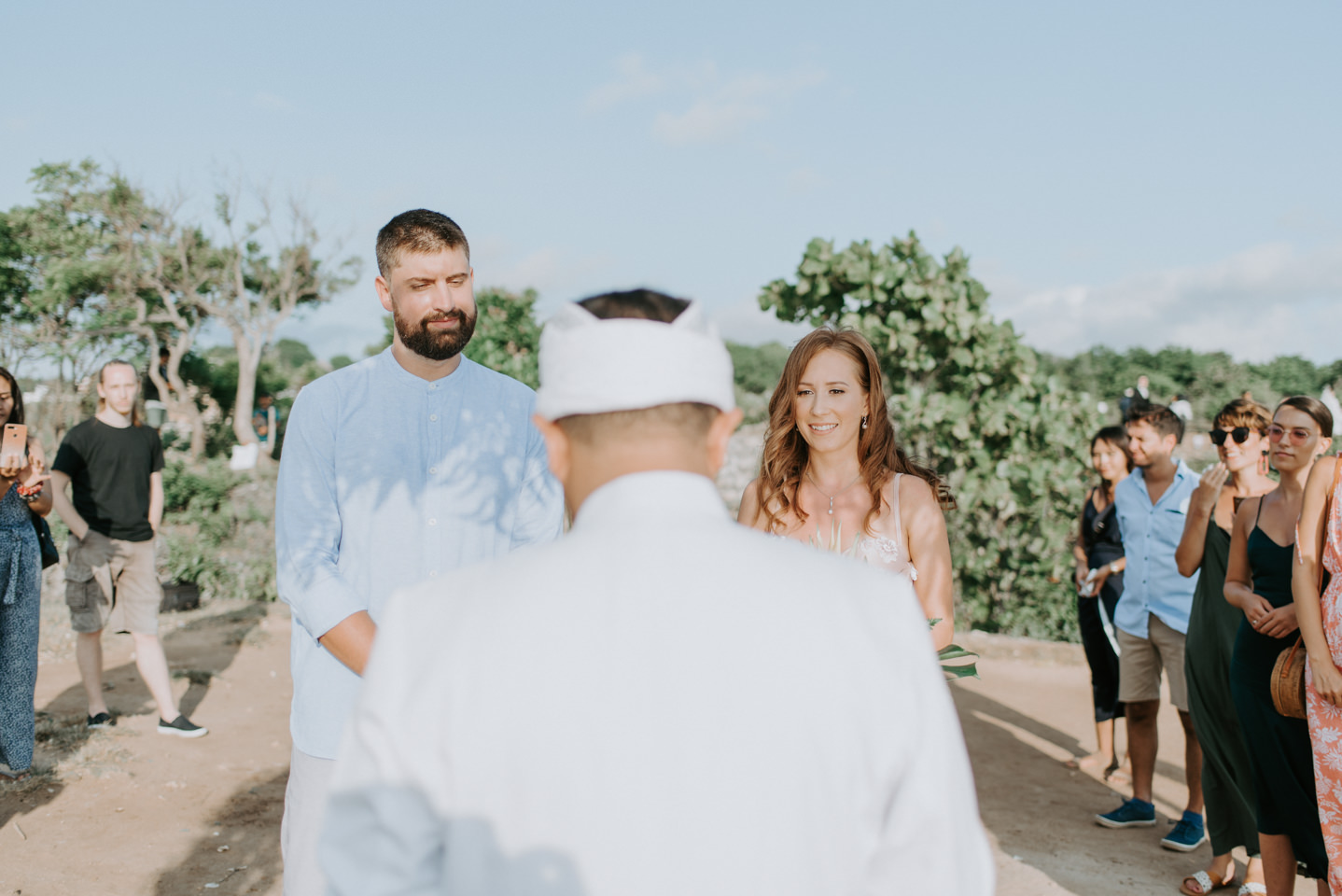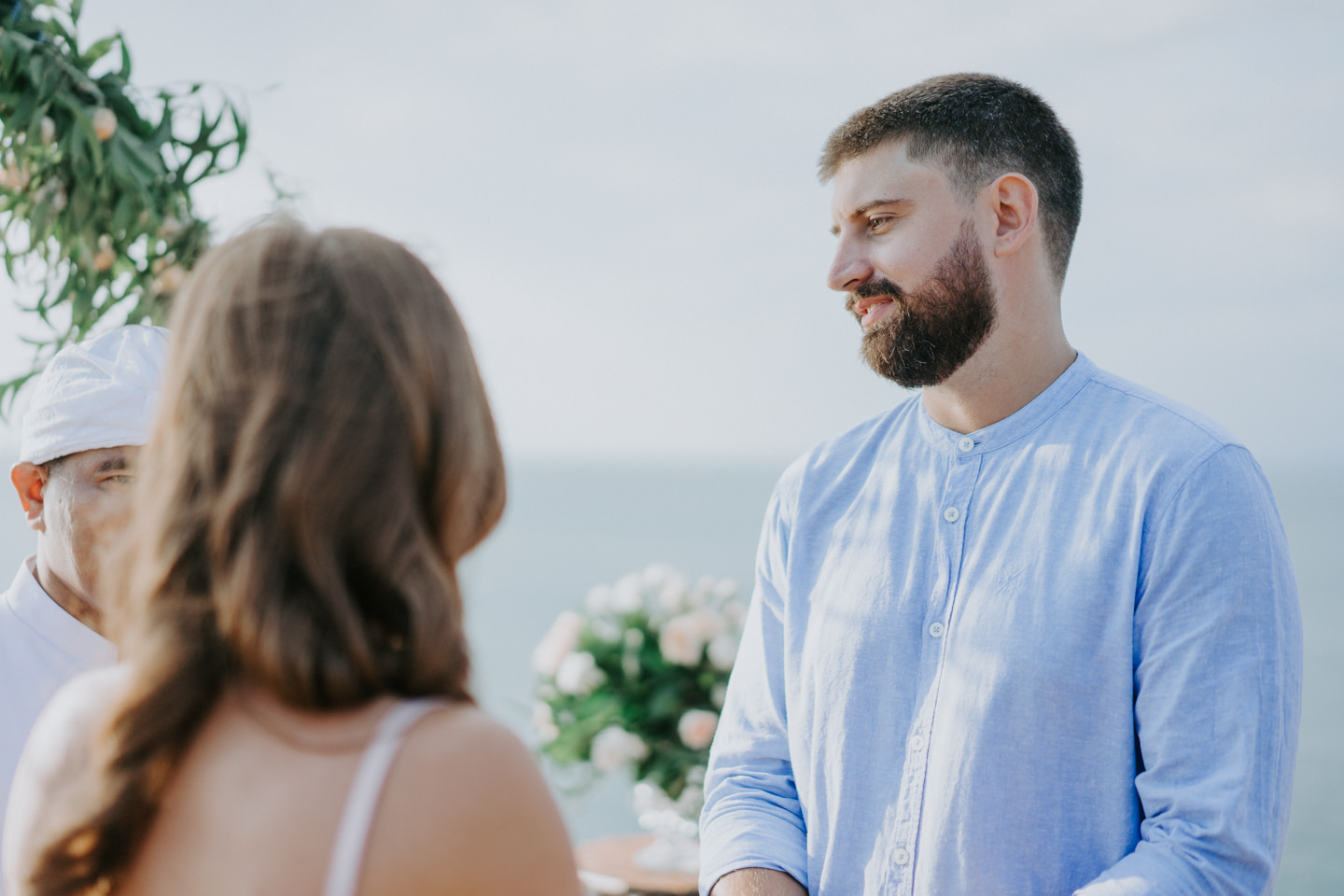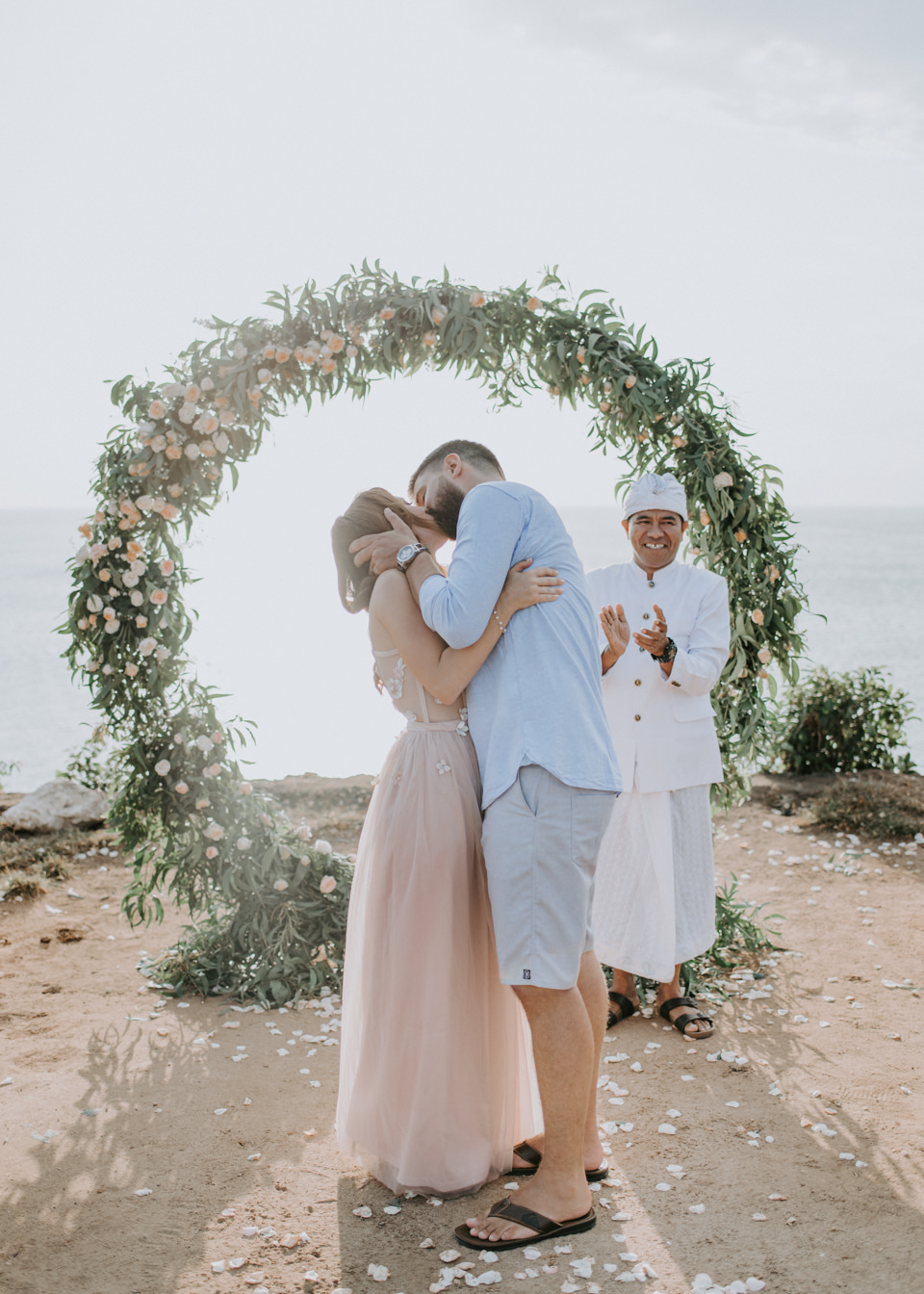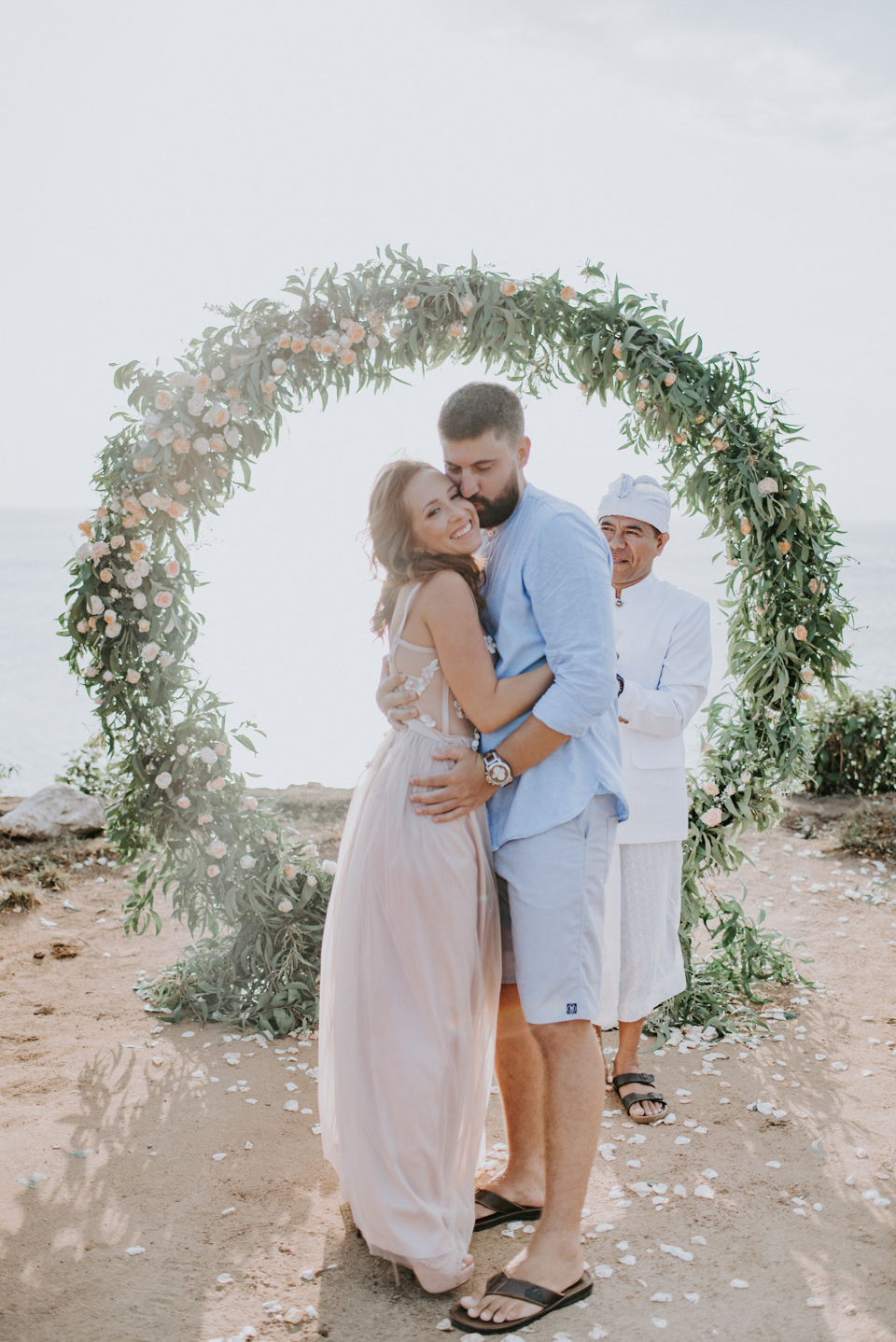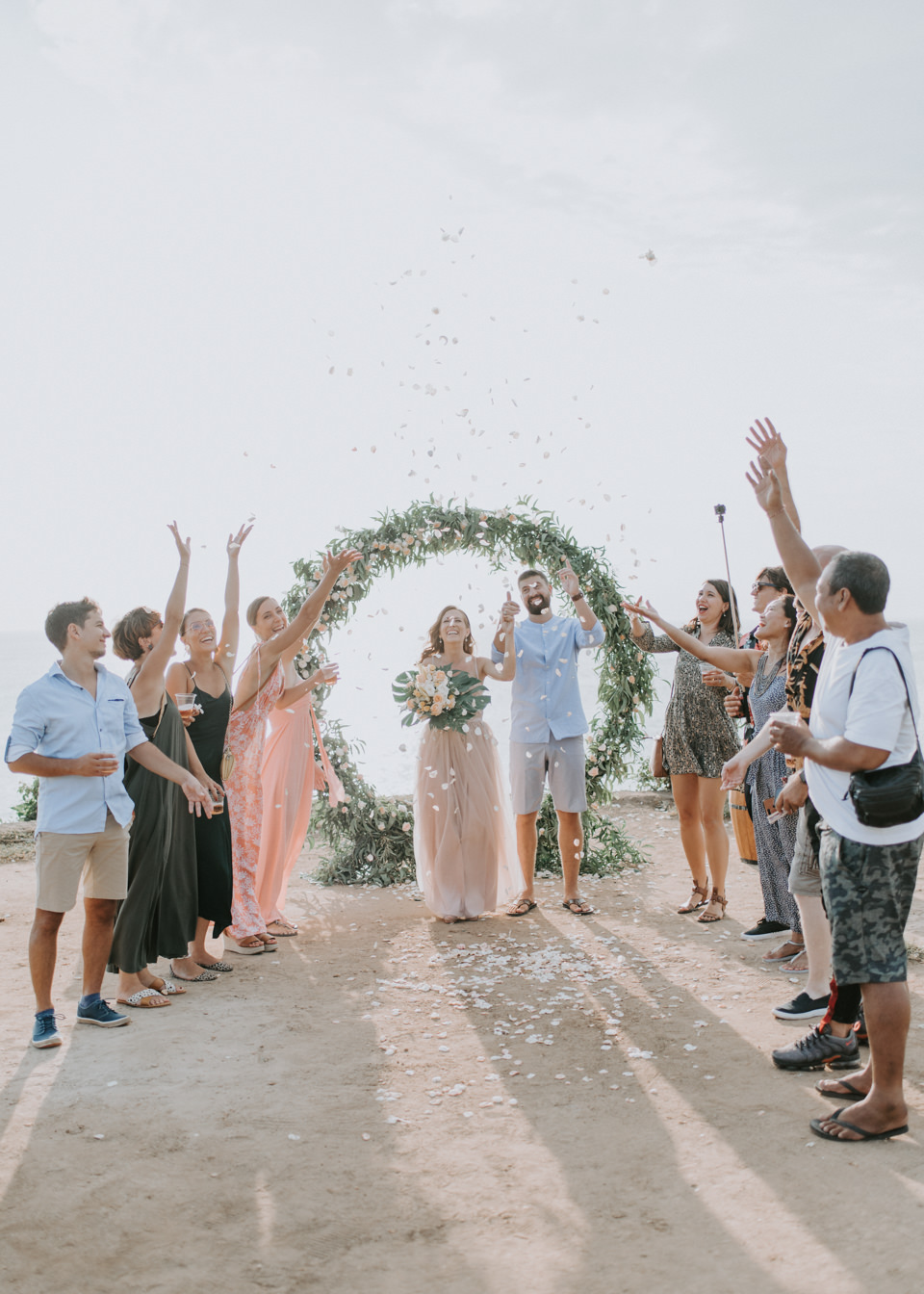 As you can see, the wedding ceremony is full of joy and excitement. Even it is just a small wedding, the hegemony is glorious.
It is a hot and heart-touching celebration.
Thanks to Ivan and Tamara's true friends who attend the wedding. Which is so cheerful and gives all the love they have to the couple.
It's something that makes my mind blown away. I can feel their energy in my veins. And this is what I usually want to portray at every single wedding. The power that gives a soul to my photographs.
See also:
The First Dance
After the flower shower ceremony, Ivan and Tamara can't help themself to enjoy their first wedding dance.
The sound is playing louder. Therefore, they can't stop moving their body around.
Laugh, smile, kiss, hug, repeat.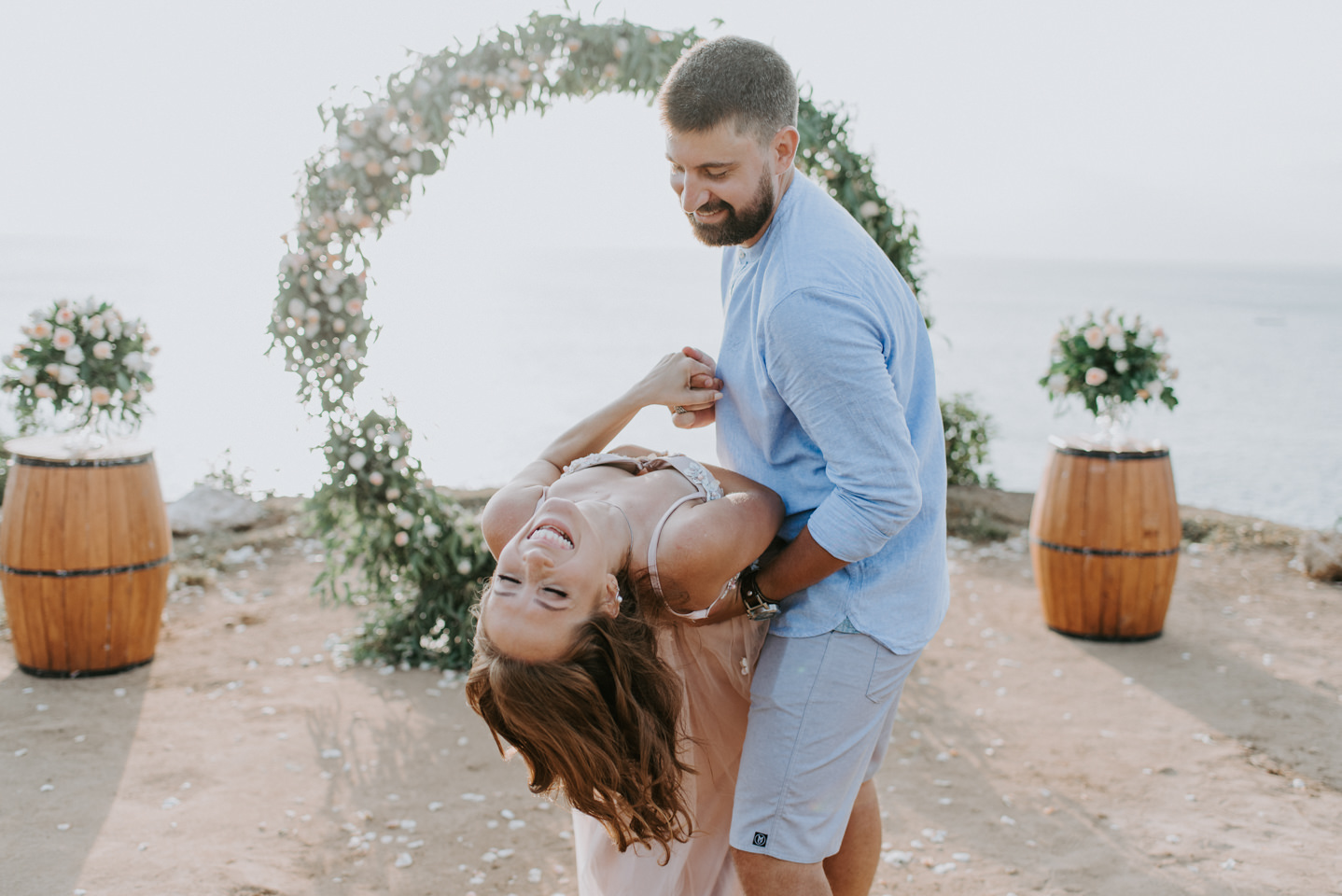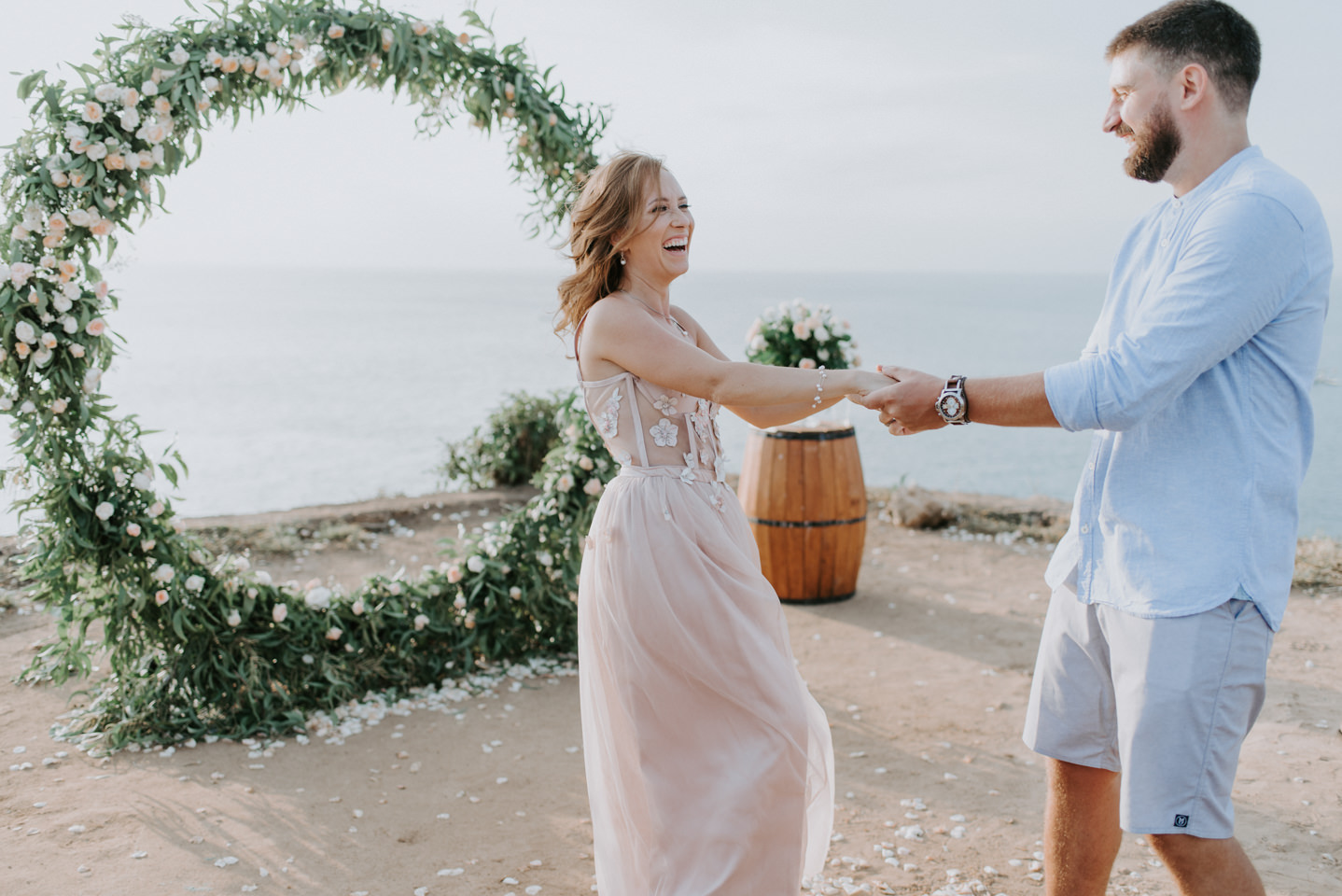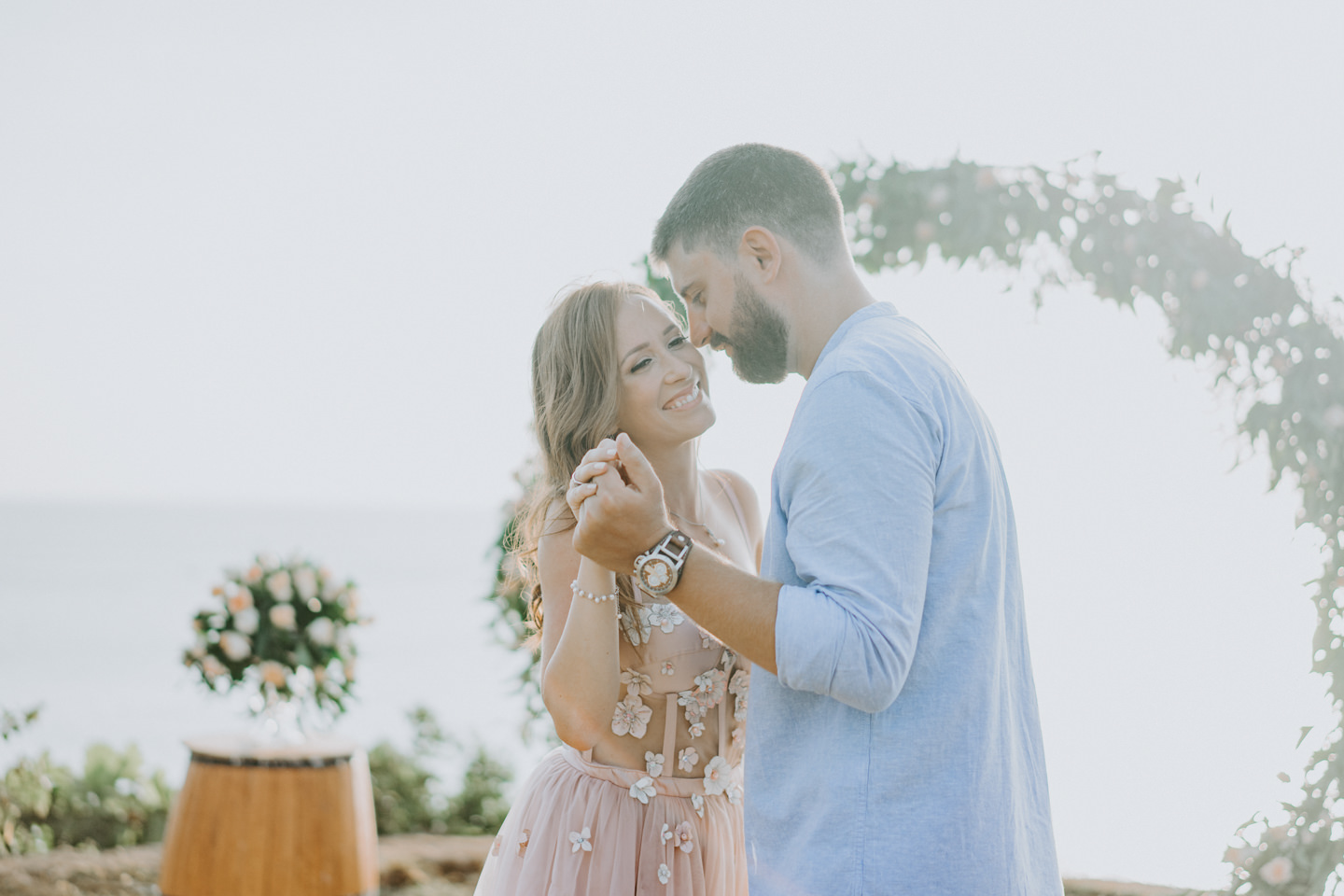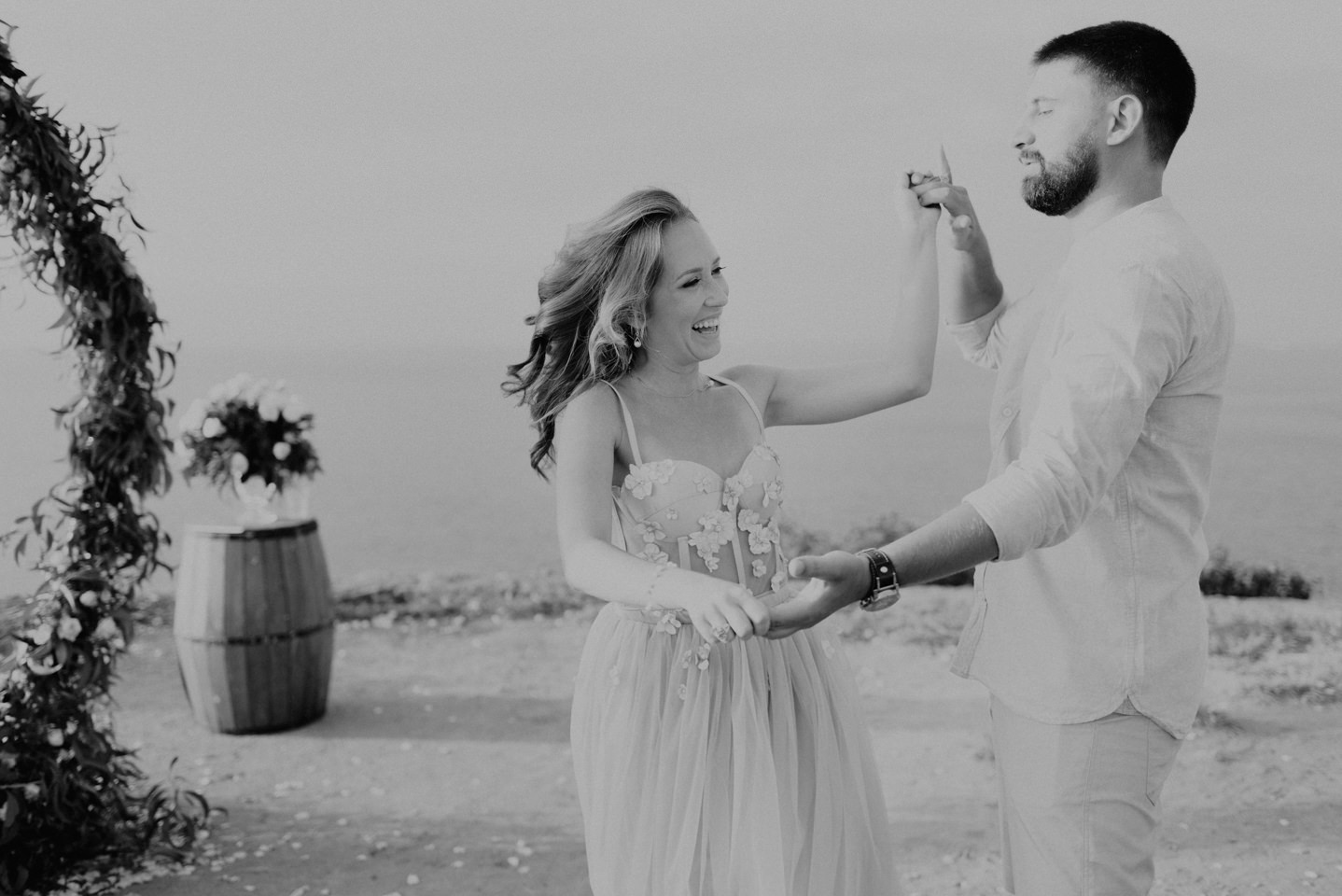 In brief, it's one of the decisive moments of their beautiful Balangan cliff wedding. Because, as a Bali wedding photographer, these moments where my soul goes into the hegemony. It's my way of shooting that keeps me in focus to get every detail and the moment.
See also:
The Bridal Photo Tour at Balangan Cliff
Now the time goes by. The sun goes little to the ocean side.
Its light got sloping away. So it's mean a softer and warmer light.
Then it's the perfect time for the bridal photo tour after the Balangan cliff wedding ceremony.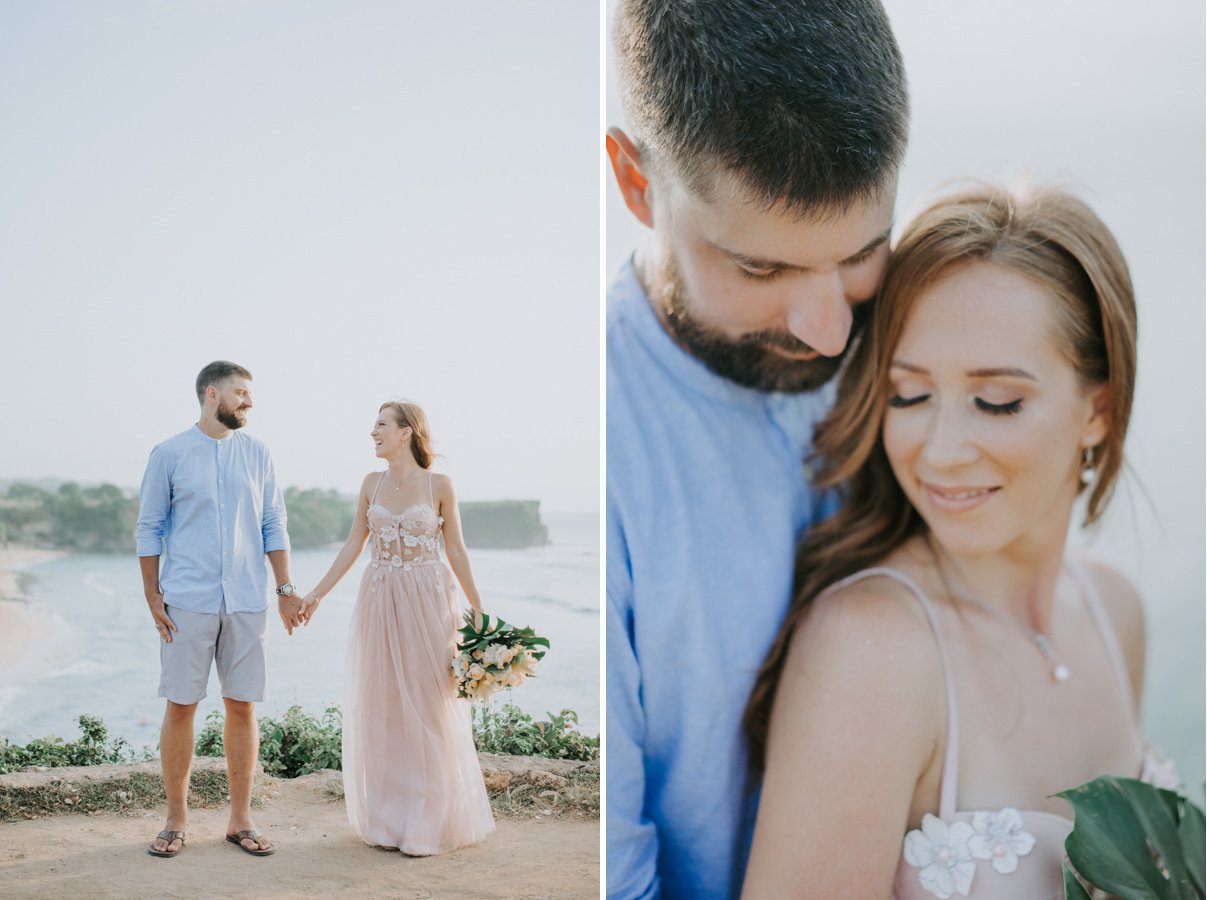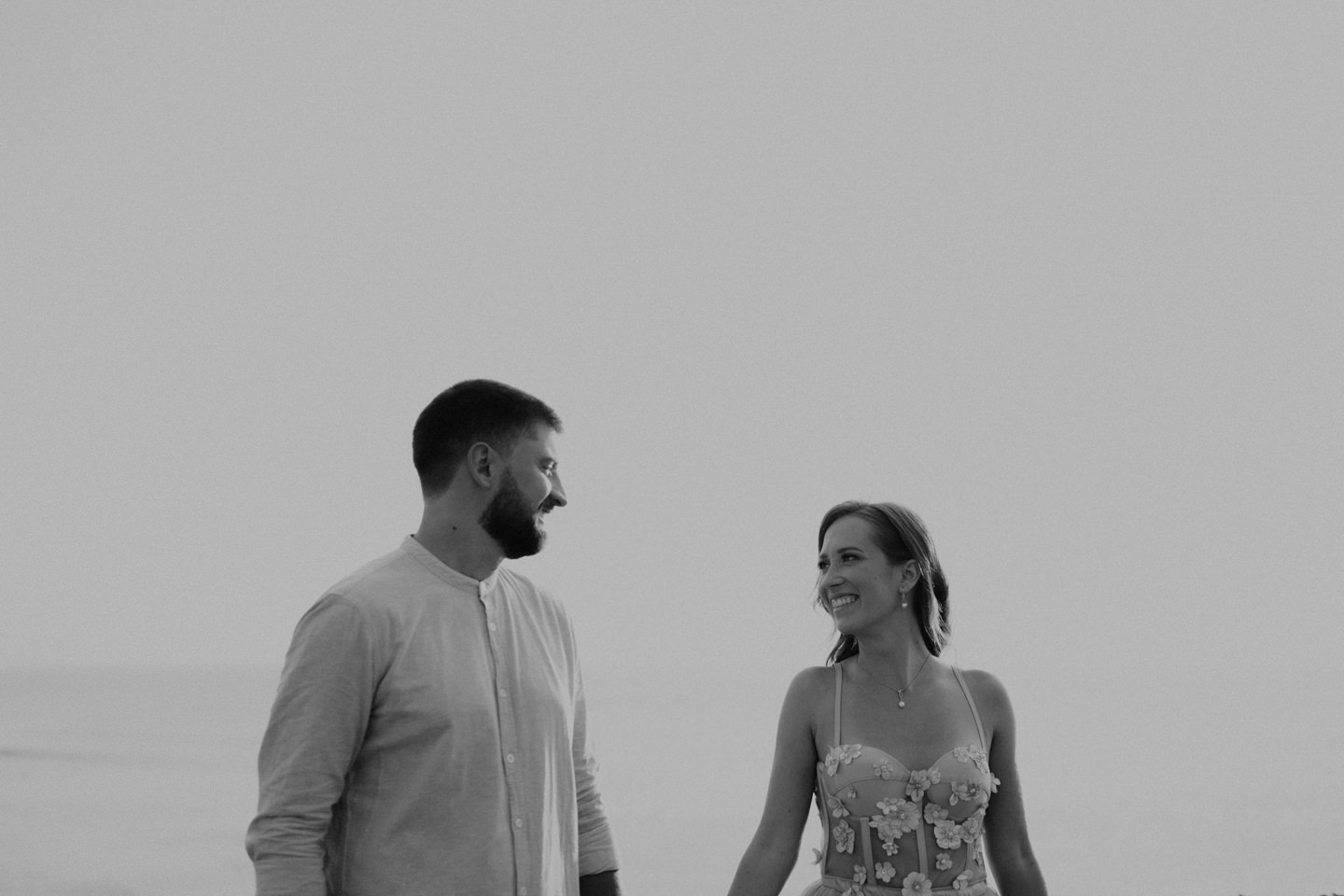 Well, taking the couple's photo session around at Balangan cliff is a bit tricky. Because, you know, Balangan cliff always overcrowd. So many people visit Balangan every day. Moreover, there are also so many couples who take pre-wedding photo sessions here. Mainly the Chinese couple.
So we have to very carefully pick one spot that won't interfere with the other couple and photographer.
Hence, patience is needed very well here. Thankfully the cliff is ours that day. So we don't have to rush to get all the photos we need in Balangan cliff.
Perhaps you like it: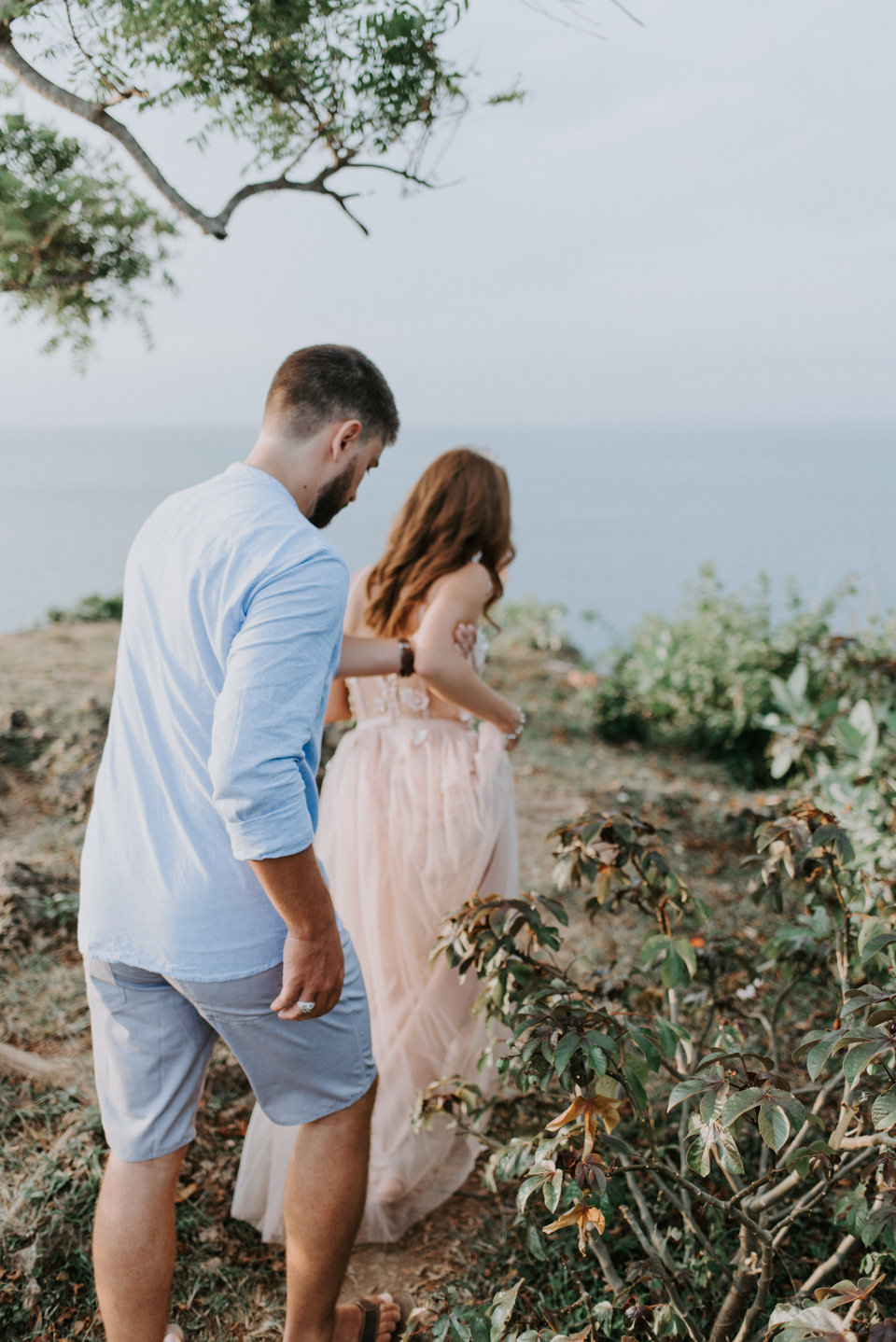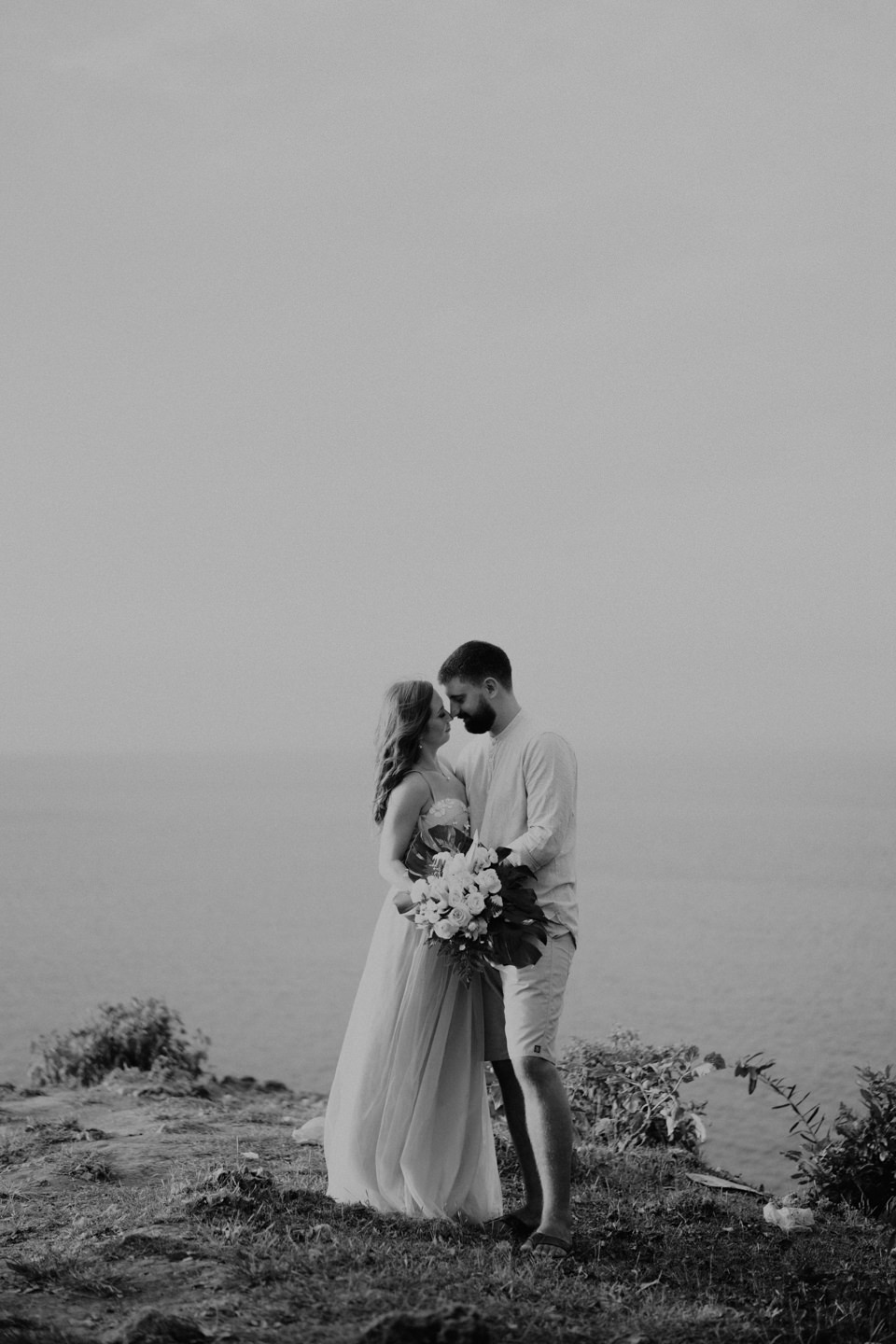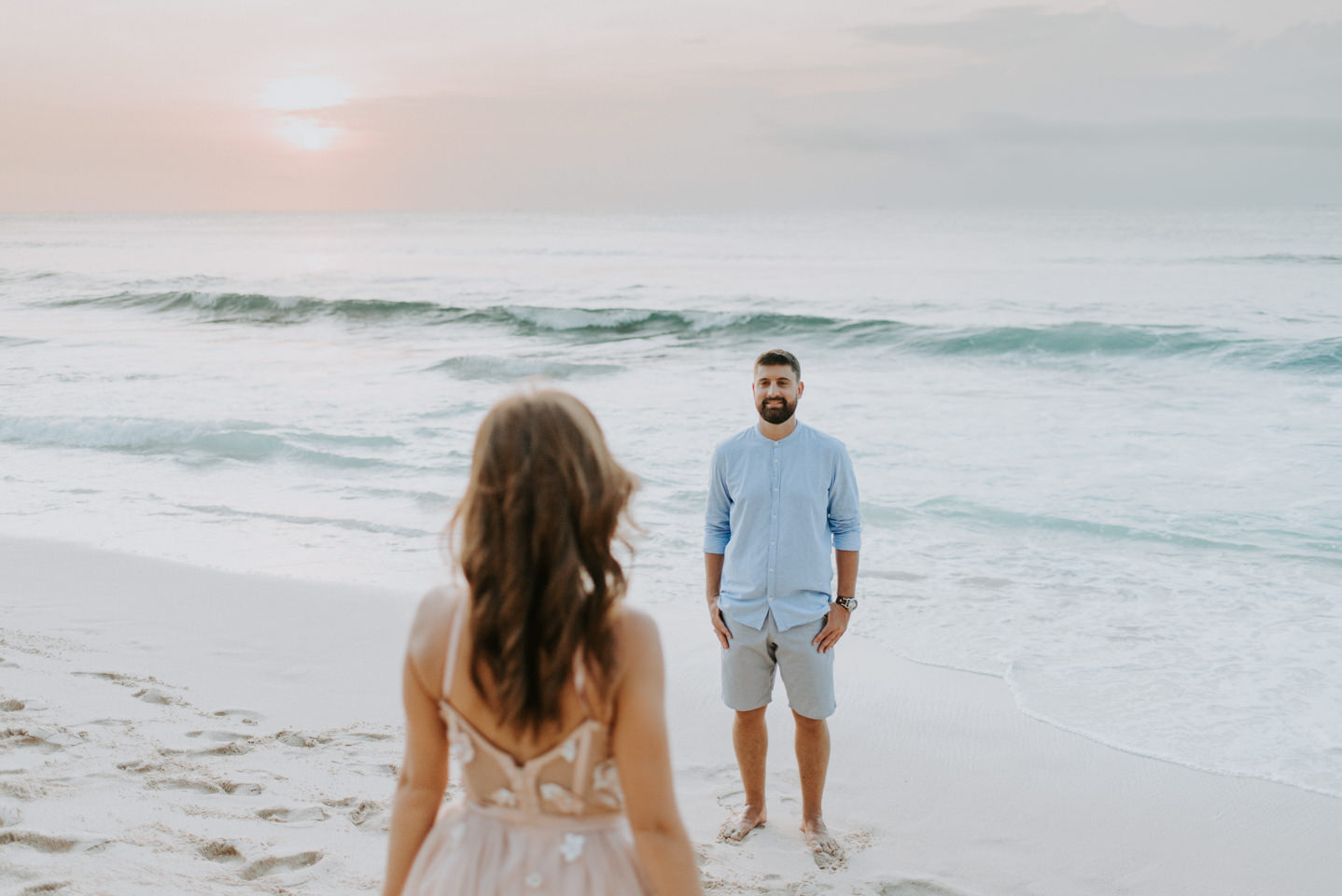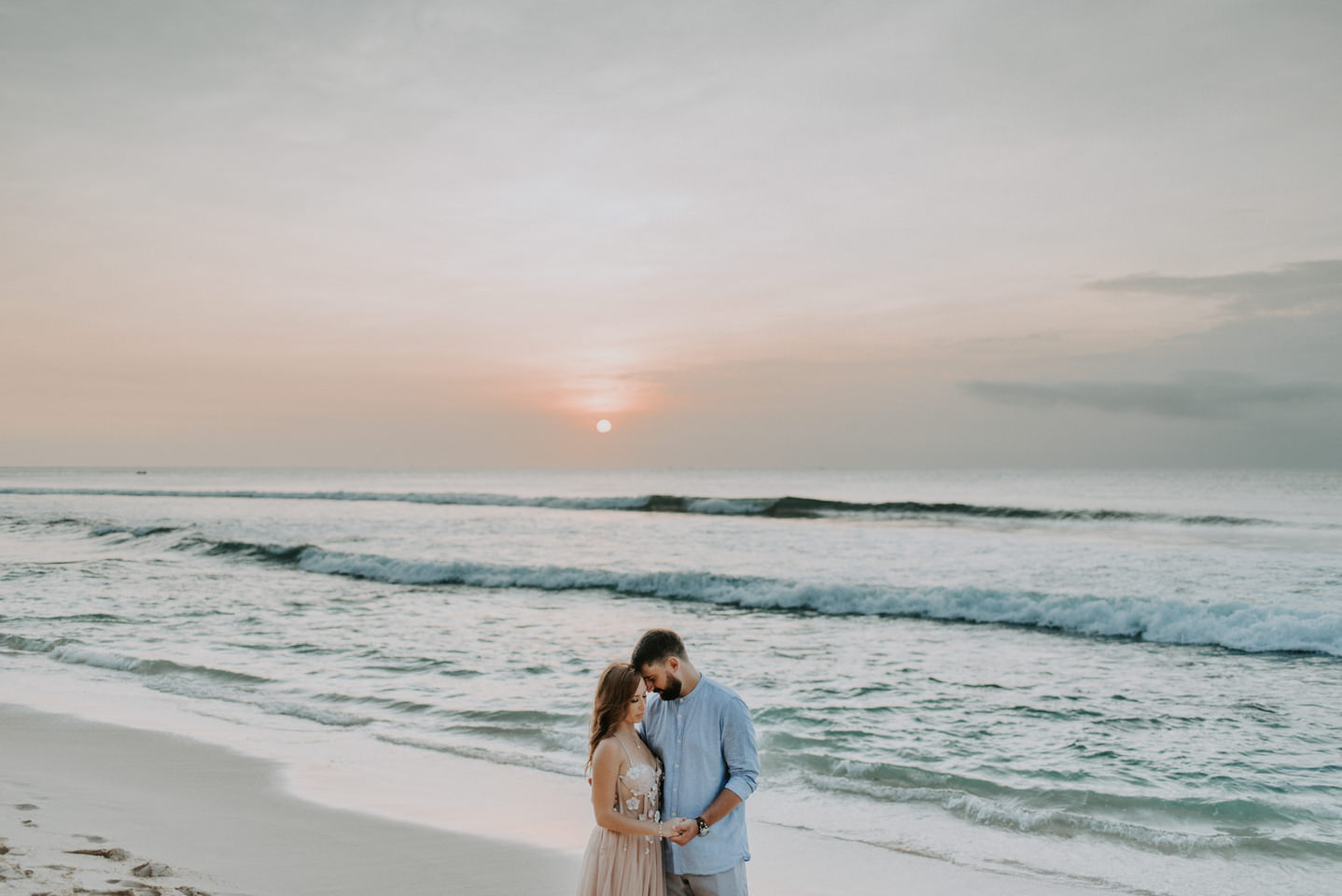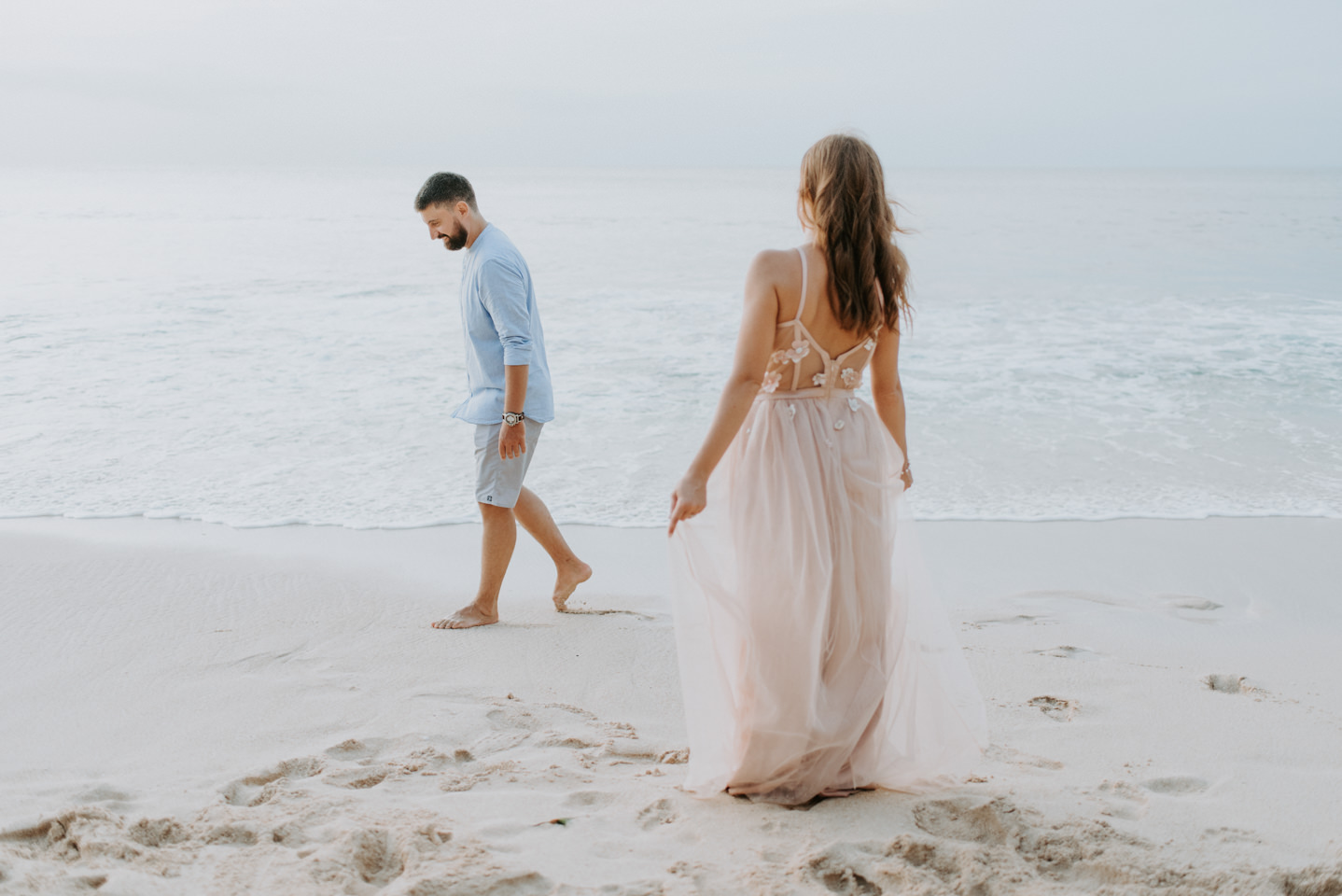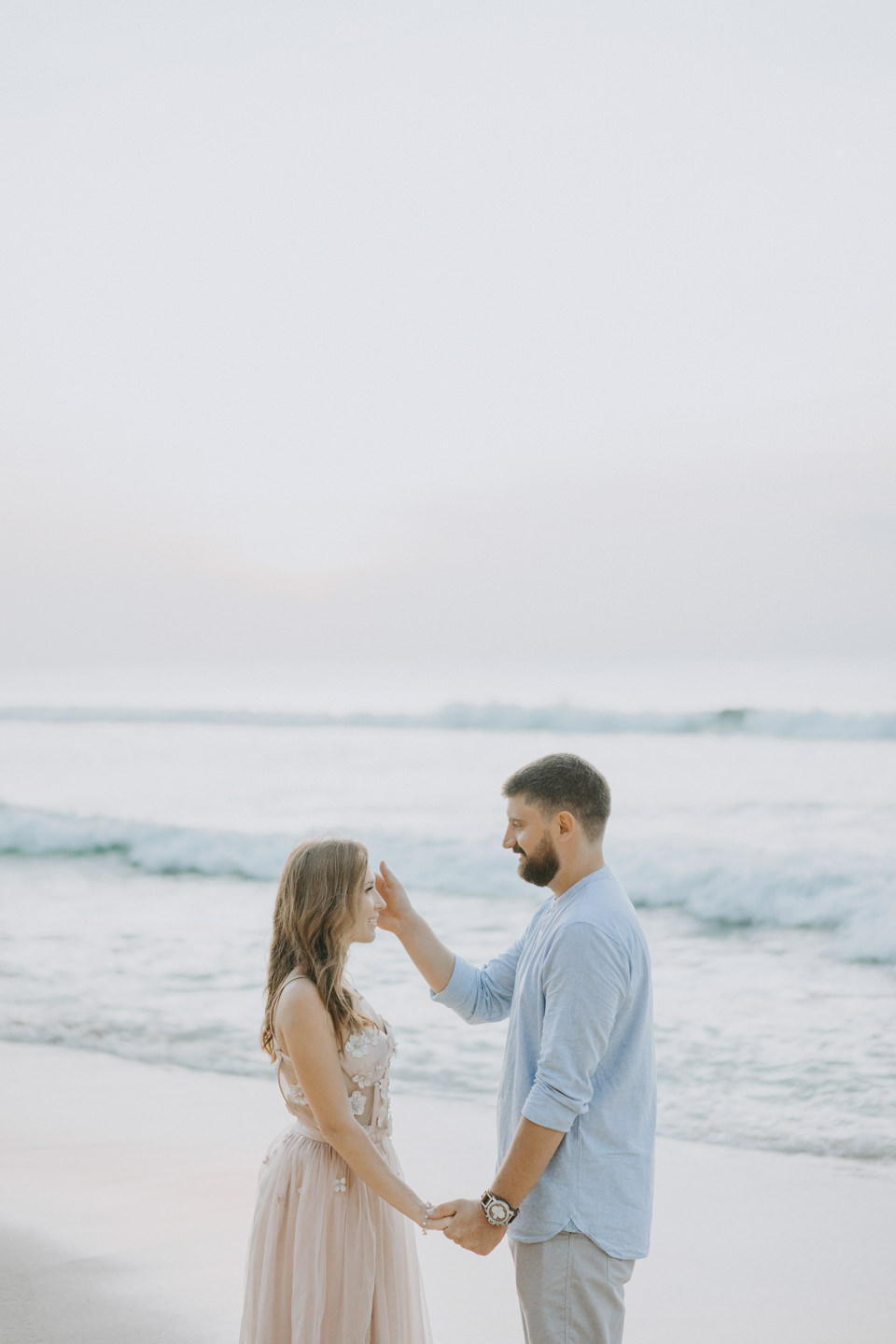 Conclusion
Balangan cliff is one of the best micro wedding spots in Bali. It's beautiful, of course. The ambiance is top-notch. The breeze and the sunset view are another outstanding major point.
It's one of my favorite wedding spots as a Bali wedding photographer.
So if you're on a tight budget and a micro wedding is one of your considerations, here you find the right place at Balangan cliff wedding.
Then what do your thought about my wedding photos at Balangan cliff? Would you please write it in the comment section below?
In case you need further wedding inspiration, just explore our blog and portfolio pages. Then you can contact us as well If you need any assistance with your wedding photography and videography. We'd be very glad to help.
— Cheers.
wynprmn.
Home » Wedding »