Balangan Beach: Photo + Video Hunt Adventure During the Pandemic
Last month, I decided to take back my camera and went to Balangan Beach in the southwest of Bali. I miss all of its beauty like the cliff, the wave, the sunset, and even the crowd.
It's been a while since the last time I visit this amazing coast. The ambiance never really change, still like used to. It never ceases to amaze me.
Balangan Beach is a great shore in Pecatu, Bukit Jimbaran. It's near to each other with Dream Land Beach. Balangan is also popular for its majestic view. So that many couples decide to have a prewedding session here. You can see more on our ultimate guide to pre-wedding in Bali.
So that's why my burning desire is up to the sky. I feel the great visual is just waiting in front of me. And a lot of excitement for sure. It was something that I've missed for a long time.
The vibe of an adventure.
Balangan Beach: The Journey in the South-West of Bali
This fun journey was an idea of my friend, Fadhlil. He's a travel photography enthusiast who comes from Kupang, NTT. Moreover, one of his favorite photo spots is here in Balangan. He knows this place more than anyone else. As he used to work as an assistant with a Chinese photographer. Which they often come here for photoshoots at sunset. He's the guide here, who knows every great photo spot to capture with.
Actually, there is one more friend who came with me on this adventure. He is Krisnantara, a pharmacist who also loves to take great pictures. I met him for the first time while traveling together to Bromo, back in 2016. We're also in the same photography community at Instanusantara Bali. It is just like a homecoming for us. Finally met on an unintended journey to Balangan Beach.
We departed from Denpasar around 3.30 pm on that day. It seems to be a little bit late, considering the travel time is more than one hour from Denpasar. But we were so lucky though. By the time we arrived, the sun was still high and shining quite hot. The sky was so blue and gorgeous as well. I love it so so much.
Then here we go…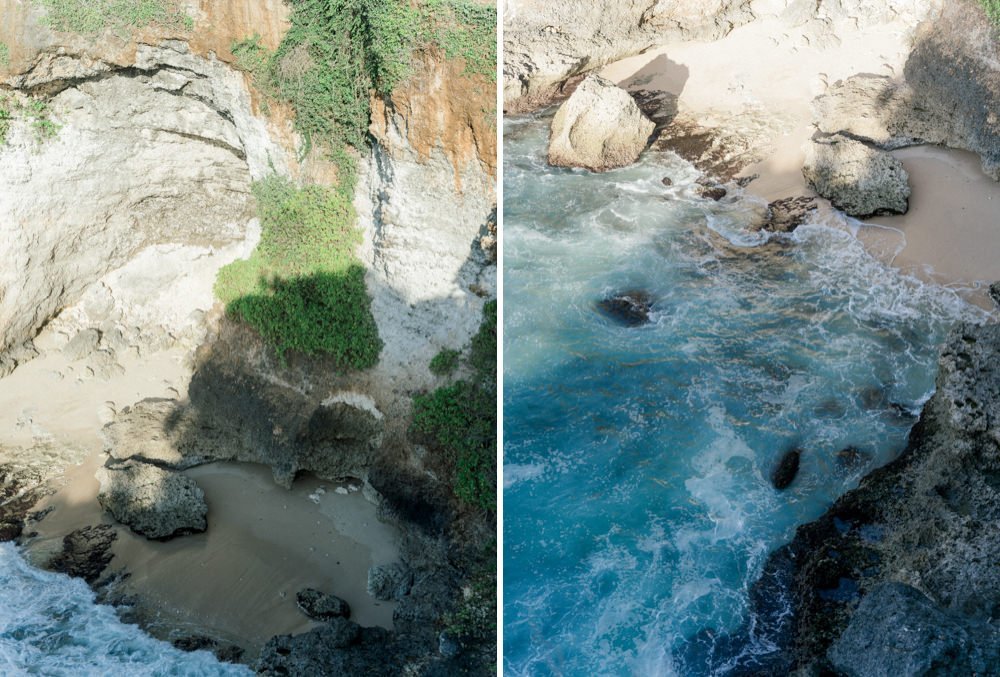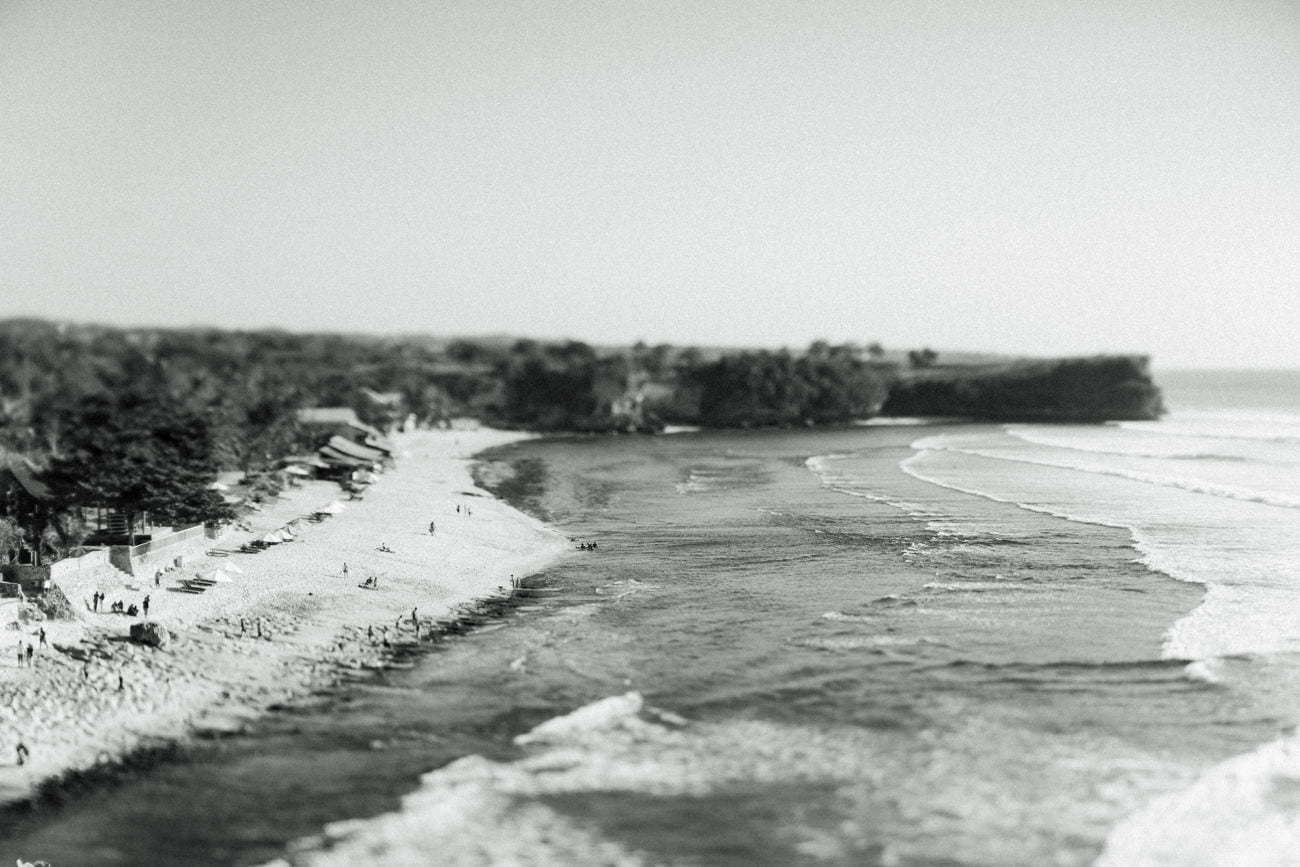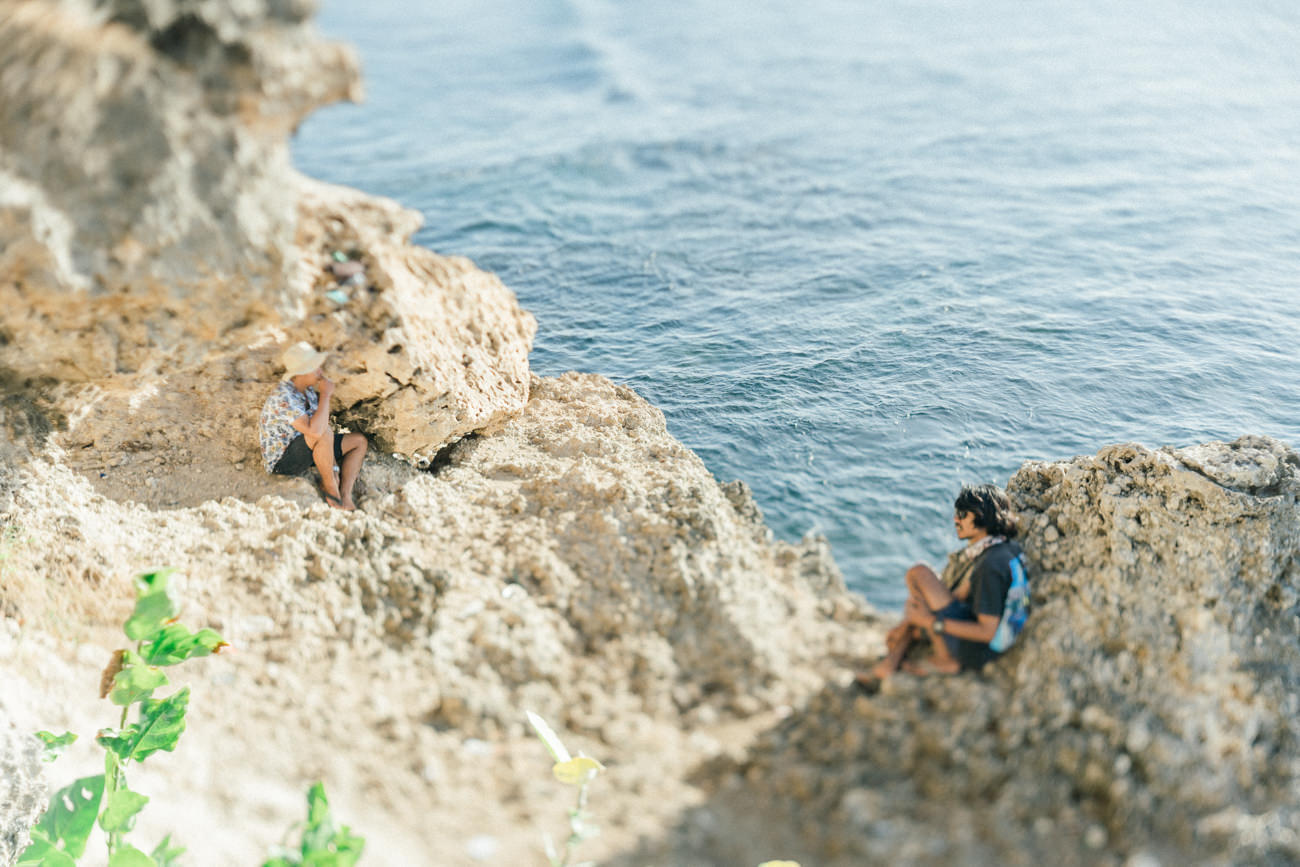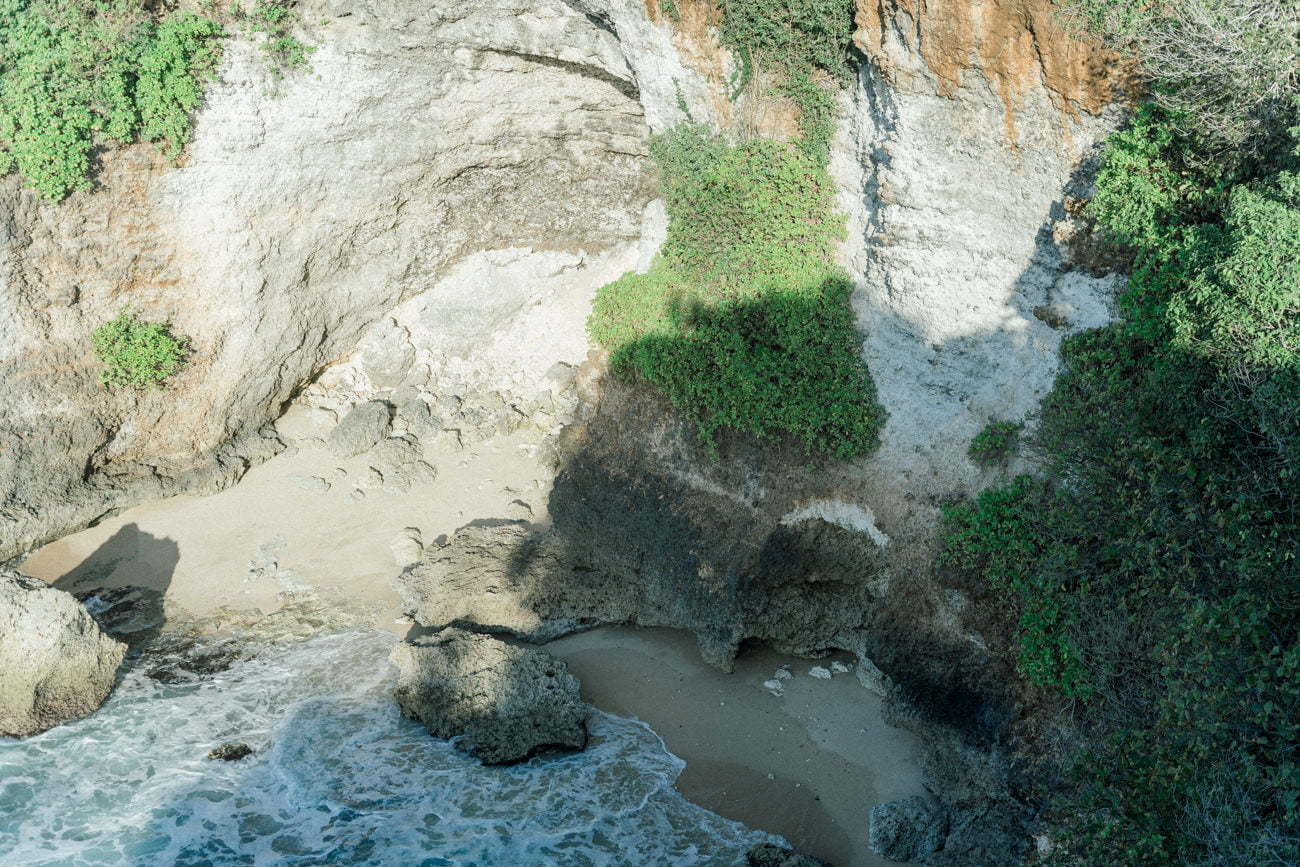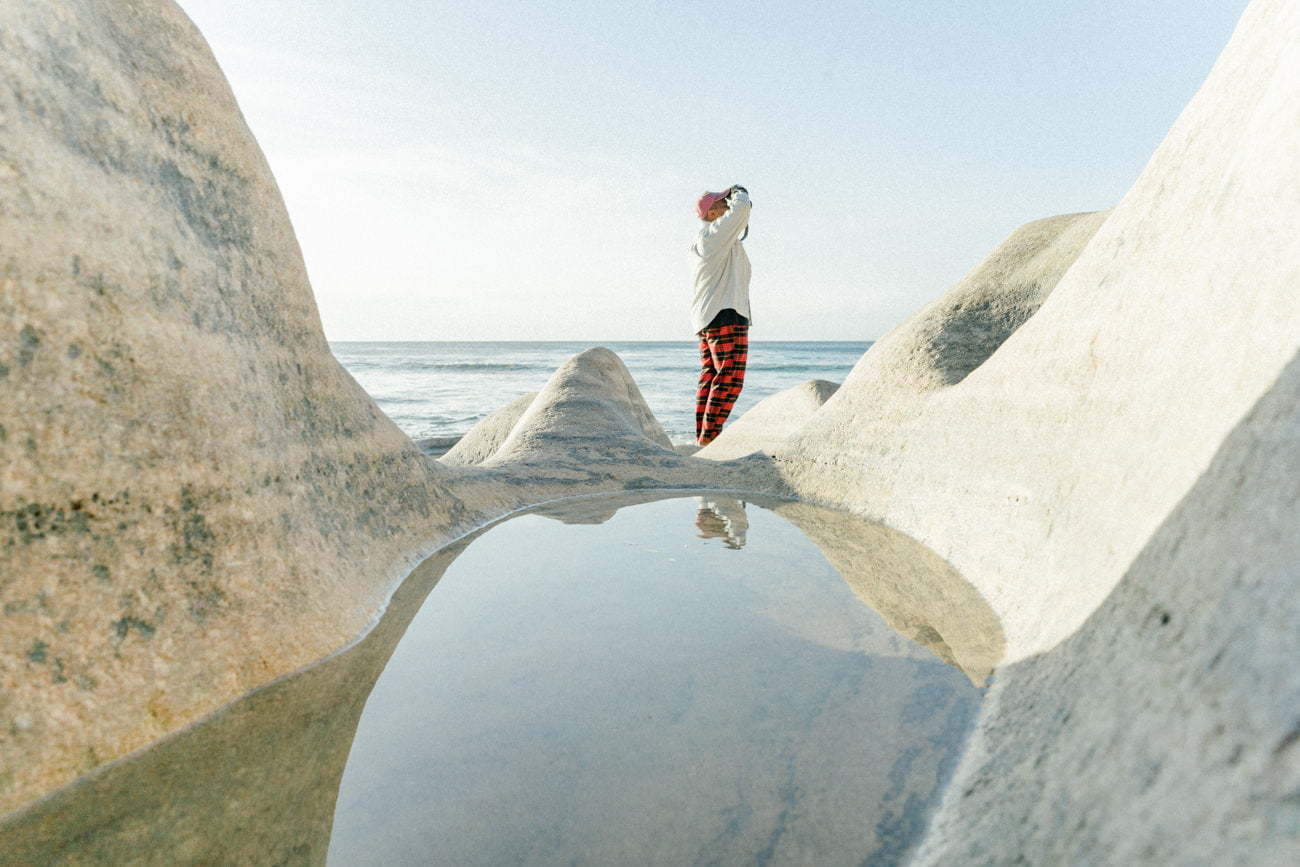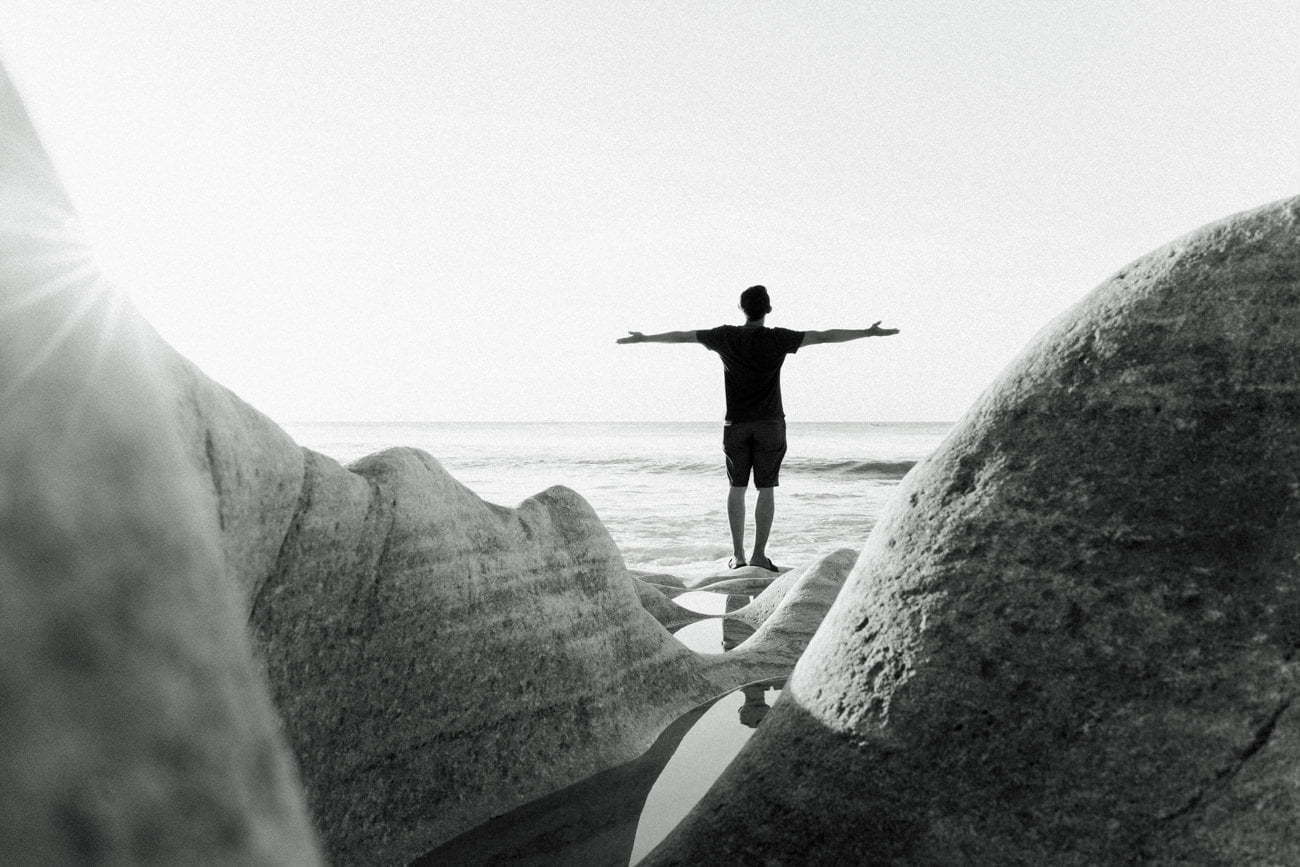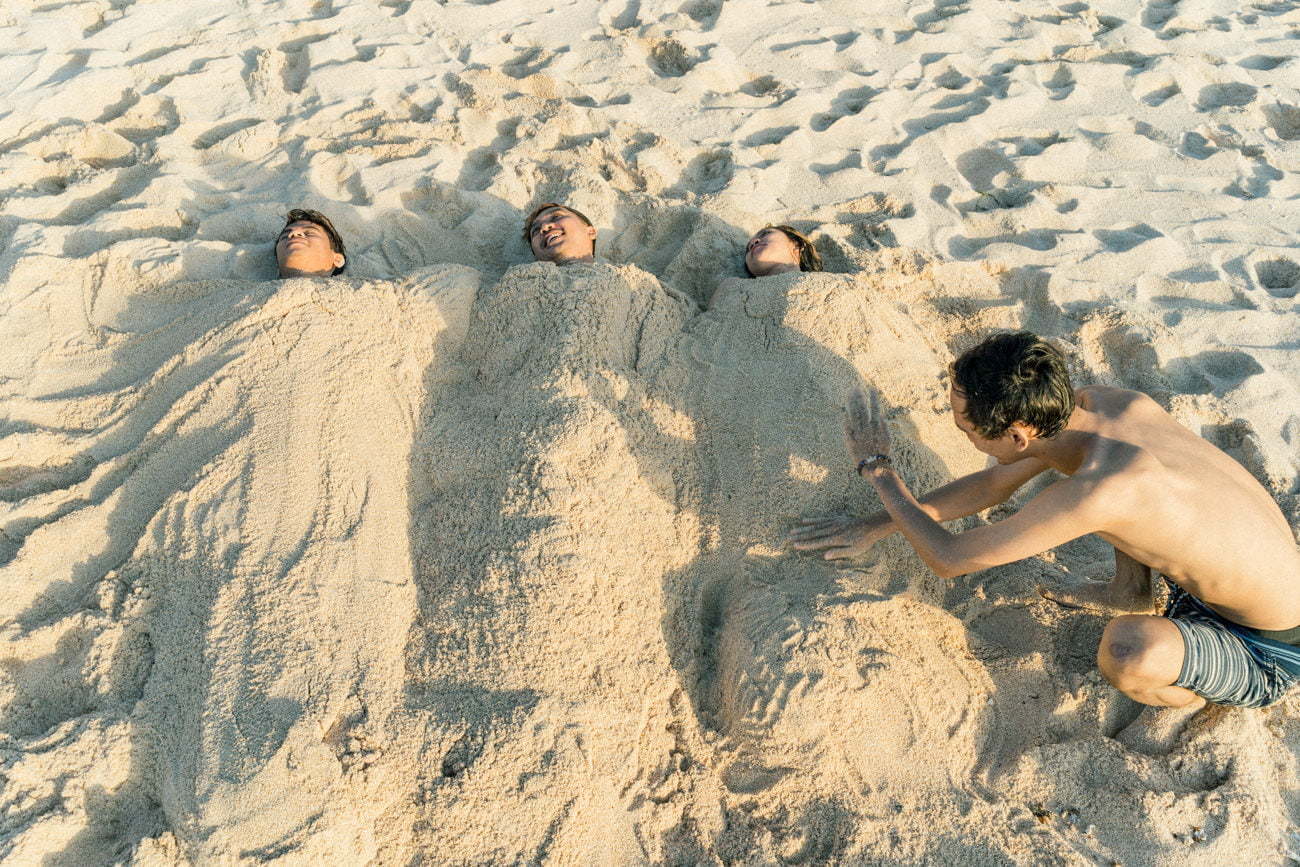 The tilt effect was captured using Zeiss Pancolar 50mm f1.8 with tilt adapter in my Sony A7 III
On this occasion, I used an old Zeiss 50mm lens with Sony 28mm. Such a sweet combination to get both wide and close shots. I usually use it to shoot elopement videos or weddings.
The Street Approach
I choose Balangan Beach in the south-west of Bali because it always crowds with people. Thus I could explore the street approach more imminent.
So, how do I take the photographs?
Maybe you have those questions in mind. Then the answer would be the street photography approach. I really want to improve my street photography skill in recent days. So I try to train my eyes to get used to it.
As street photography is a bit tricky for me, so I need more time to master the skill. It's all about timing, composing the frame, and being in the right place at the right time. You have to be able to read the dynamic moment all around you. As well as your vision needs to be critical.
When I arrived in Balangan Beach, I walk into all possible spots. Then I let my brain work.
First, I see the people moving around me. I figure out If I could find some good composition or not. If it does,  I will wait until the perfect moment comes in. So I have to tell you that patience is the key.
Second, If I couldn't find any good composition, I will stick to find the best moment of people doing their own things. I feel it was forgiving when I didn't get a proper framing, as long as I get the perfect moment.
One tip that I could give to you is to trust your own instinct.
The Cinematography
Oh please don't close the browser tab just yet. I have one more great thing for you.
Instead of just taking photos, I also take some footage during my photo and video hunt to Balangan Beach. Here they are…
I hope you'll enjoy it so much.
Don't forget to drop your thought about the photo and video hunt in Balangan Beach in the comment below. So I know that perhaps my journal work deserves two thumbs, no? *Lol
Beach Maternity Photography + Handful Tips — Melisa & Rodgers
Beach Engagement Photo in Canggu — Eunice & Jo
Photo Journal in Saba Beach: A Street Approach
Engagement Photos in Nyanyi Beach + Quick Tips — Virginia & Andreas
Balangan Cliff Wedding Sensation — Ivan & Tamara
Bali Wedding Videography at Samabe Resort
— Cheers
wynprmn.
Home » Journal »