Engagement Photos in Nyanyi Beach + Quick Tips — V & A
Bali is one of the most attractive spots for engagement photos session. Especially for its beautiful natural beaches. Most tourists said that it's one of a kind in the world. That's why so many couples around the world are keen on holding their engagement session in Bali. Particularly in this post, we'll share our fun engagement photos in Nyanyi Beach.
It's one of our best couples over the years at Agra Photo & Film.
The Couple
They are Virginia and Andreas. A wonderful sweet engagement couple from 2 parts of the world. Virginia was born and raised in the USA, while Andreas is originally from Spain.
They both meet each other during their college degree in the USA. Then after a while, Virginia work in Singapore for some business. Not long after that, Andreas follows her all the way. So that they could live close to each other.
What makes me amazed is that how big Andreas's love for her. Pursuing our lovely one needs much bravery and sacrifice a few things of our own. Andreas thinks that it was the only way to get close to her.
Because you know, we can't live without someone who really special to us.
Then a few months before their wedding day, they decided to have a casual vacation here in Bali. At the same time, they also decide to get some engagement photos in Nyanyi Beach.
As they said, they love Bali so much and really want to put some of their fun engagement photos in Bali to be displayed in their wedding decors.
The Engagement Photos in Nyanyi Beach
Nyanyi Beach is one of the best photo session spots on the southwestern side of the Badung regency. They have black sand beaches, though it's so exotic. But what makes them look so photogenic is because they have an amazing sunset view right in front of the beach. It's the reason why so many couples really want it to be their engagement photo's backdrop.
The Beach
The winds are quite strong here, as well as the wave. It is almost identical to Canggu beach. You can check our previous engagement photo session in Canggu beach here.
The best time to get here is when the tide is a bit lower during the day. So that we can access all parts of the photo spots without hassle; one of those is the brown rock on the western side of the beach, only accessible when the shallow tide. Otherwise, if the tide is high, we can't cross through that part because the wave and water would cover all the way into that rock.
We usually recommend our clients to be here around 4 pm.
Moreless, we'll have 2-3 hours to explore all parts of the engagement photo spots in Nyanyi Beach. So, let's take a look at each one of them.
Engagement Photo Spots
There are some engagement photo spots in Nyanyi Beach.
Firstly, we can take some betrothal pictures on the upper side of the coastline, right in between the greenery yard, which usually uses by local farmers to feed their cows in the wild. If our clients are brave and adventurous enough, we'll get them in this spot. We'll get some unique, intimate, and fun engagement photos with some cows as the background. It's amusing.
The second spots are down below, on the beach area. It's wide enough to explore all the areas within the clients. The sand is black yet so exotic. It's also a great spot for beach maternity photoshoots.
More to the beach, there are also some dead trees and smaller rock edges around the beach. It could be used as a photo backdrop as well. The color palette is tended to be darker. Its dominant color is browny, and some greenery plantation around it.
Move ahead to the western side. We have to cross the outfall that split the beachside. Here we also can take some candid photos while the couple crossing.
The last location is on the big browny rock, which faces directly to the beachfront. When the tide is low, we could take many great engagement photos here. If you have to go to Balangan Beach, it is almost identical. The only difference is the white sand beach in Balangan.
There's a mini cave-like just below the solid rock. So we can put the couple there and play with moody, dark, and fresh compositions. As well as playing with the light. You'll notice that on some of the engagement photos in Nyanyi Beach below.
Before we dive into the engagement photos below, please make sure to read our comprehensive Bali Engagement Photographer Ultimate Guide for Couple Session. I'm sure you'll need it later.
Let's dig into the engagement photos then…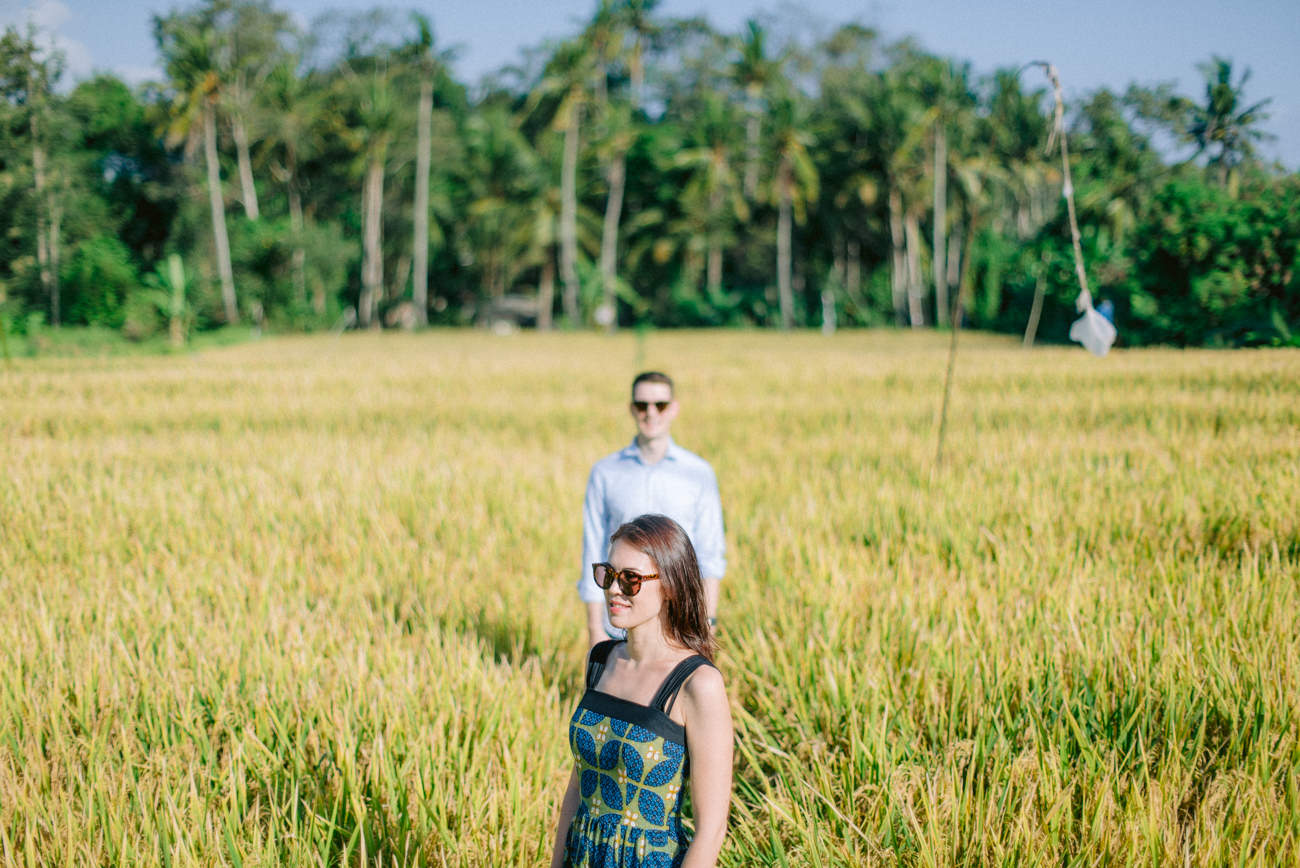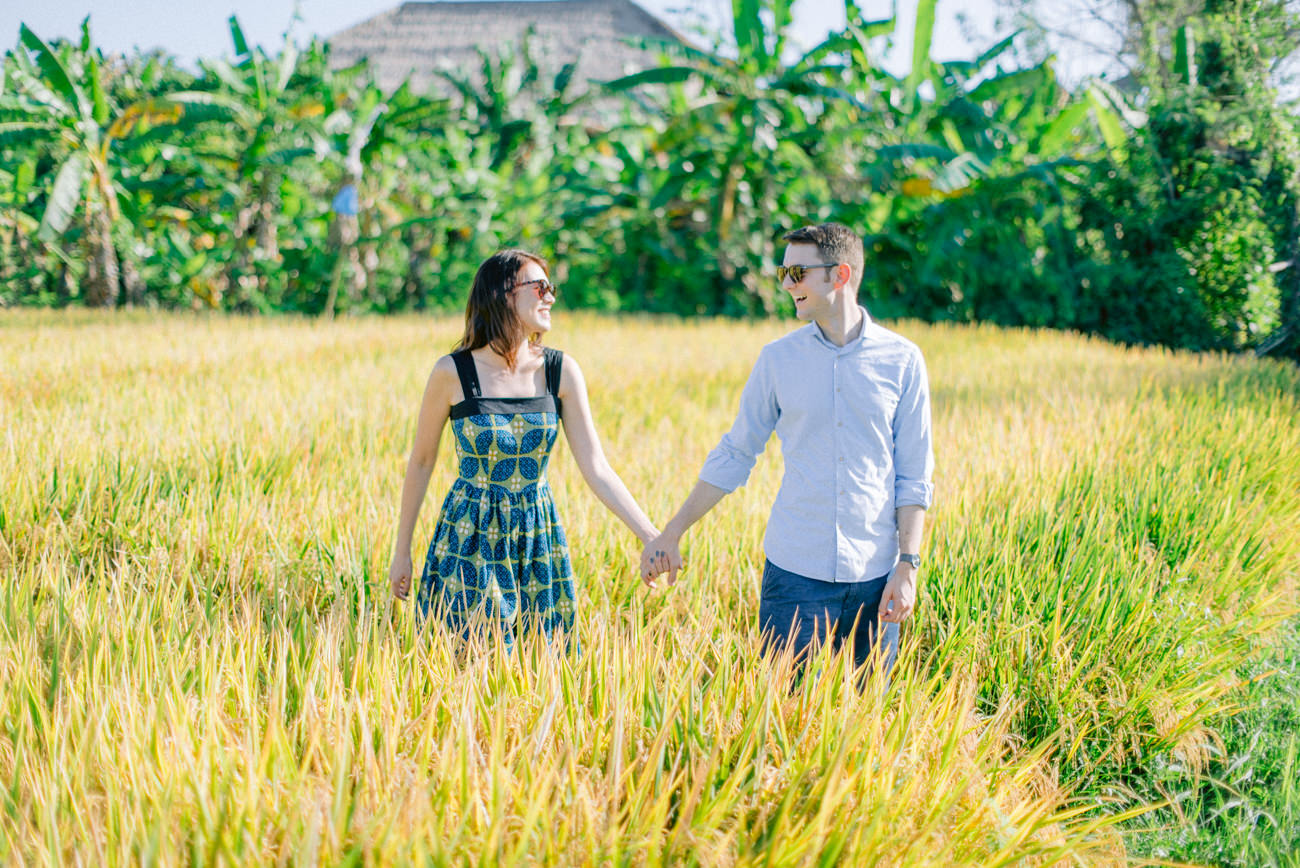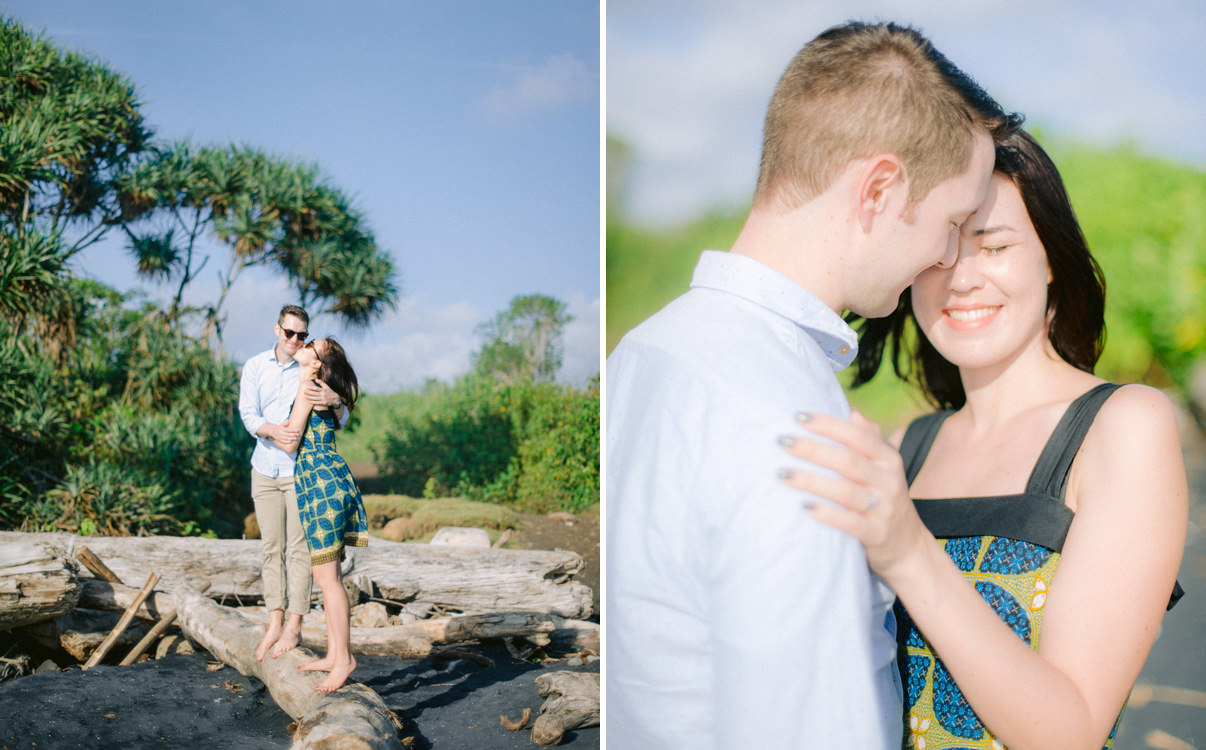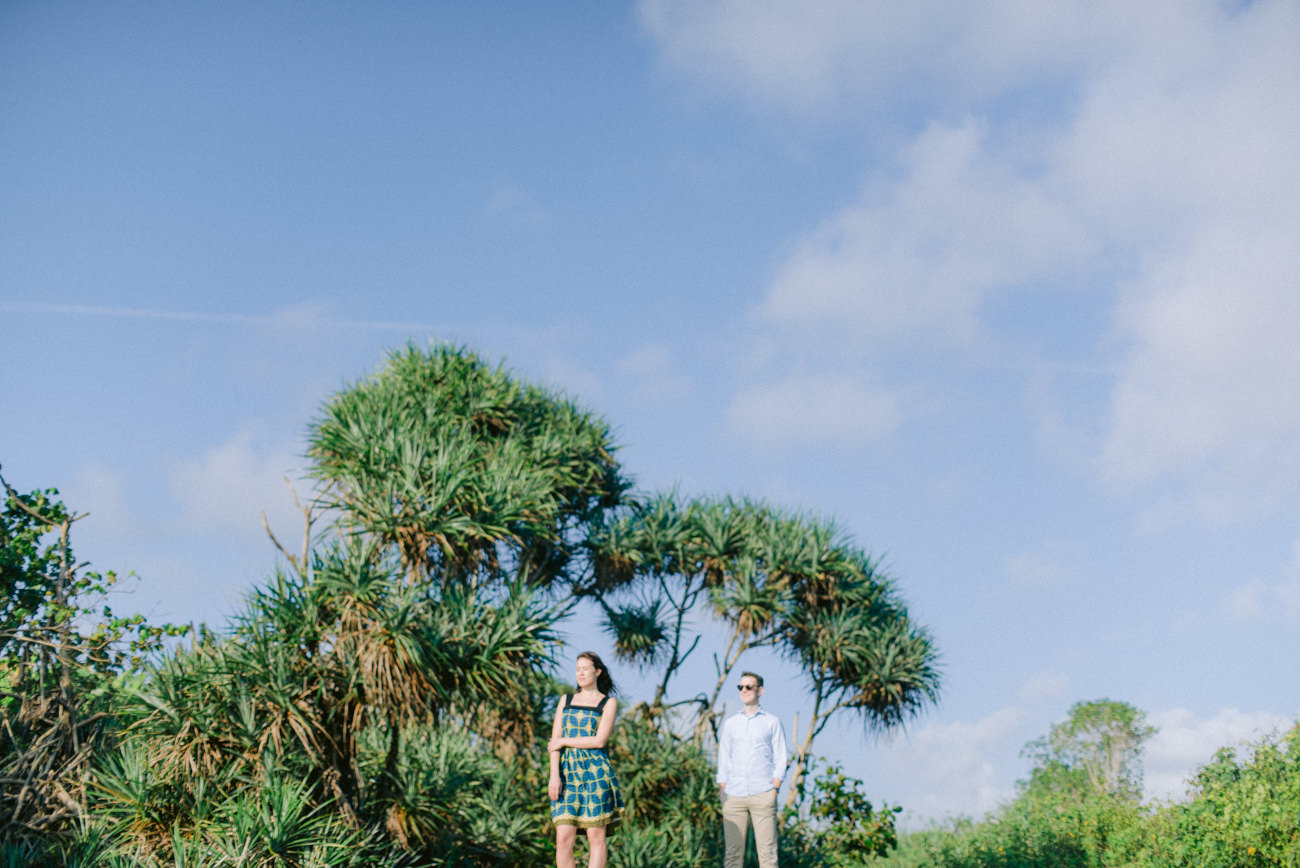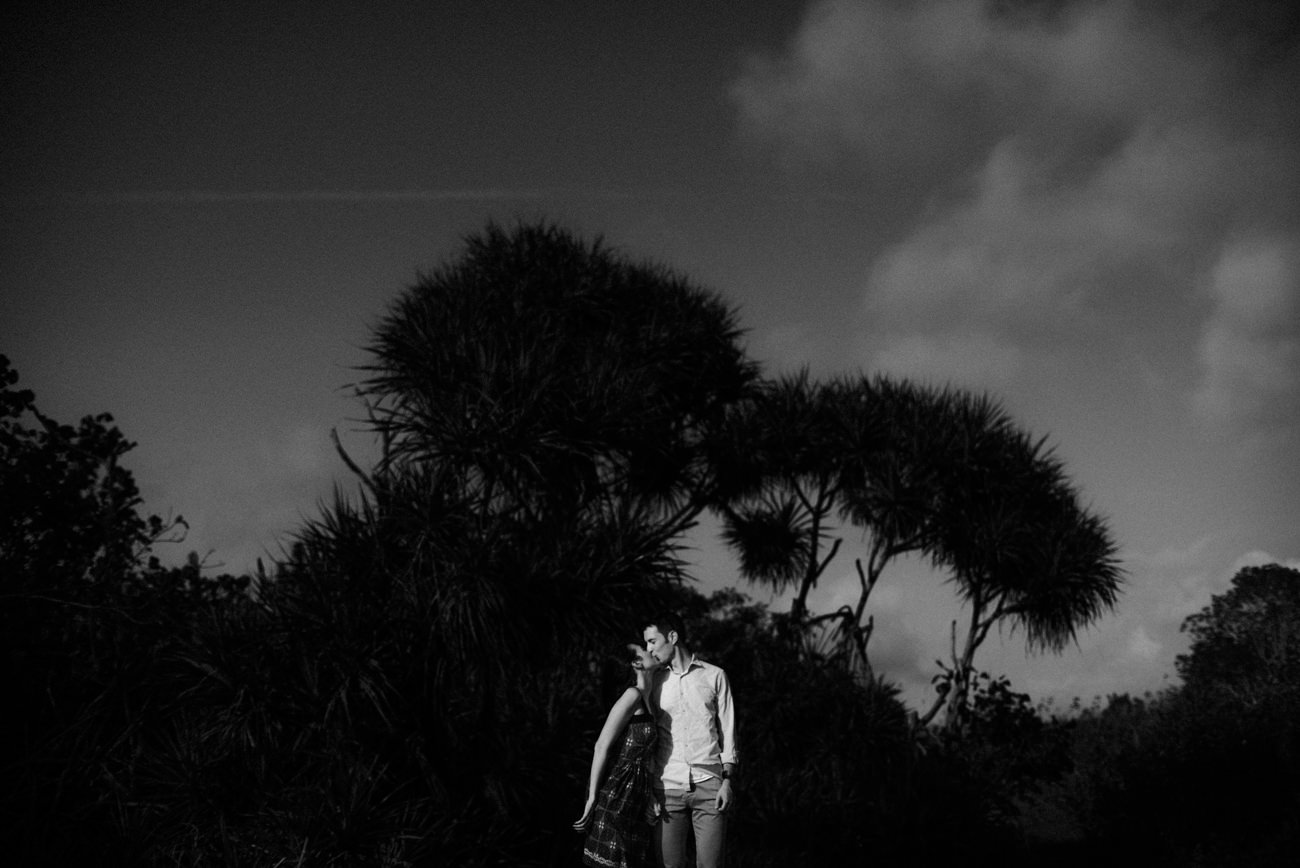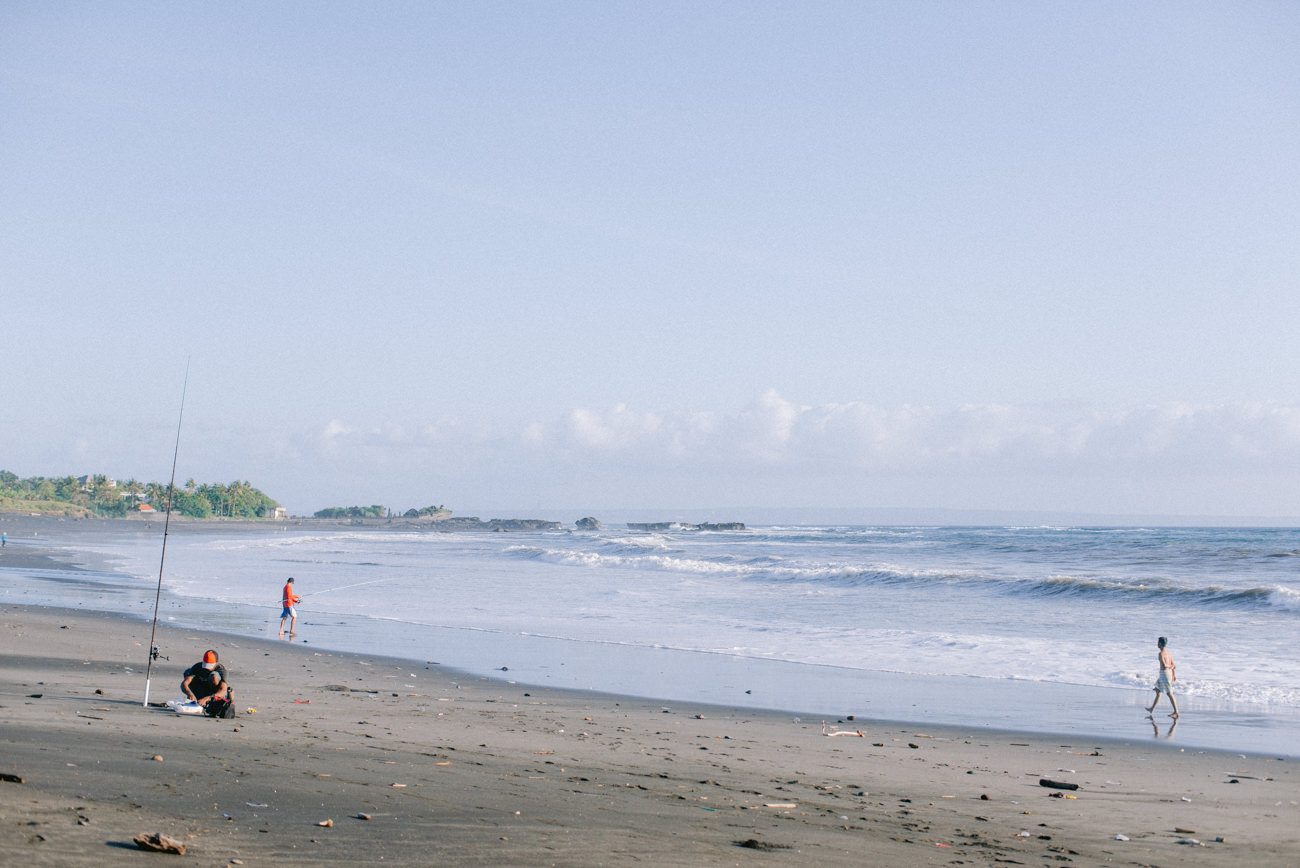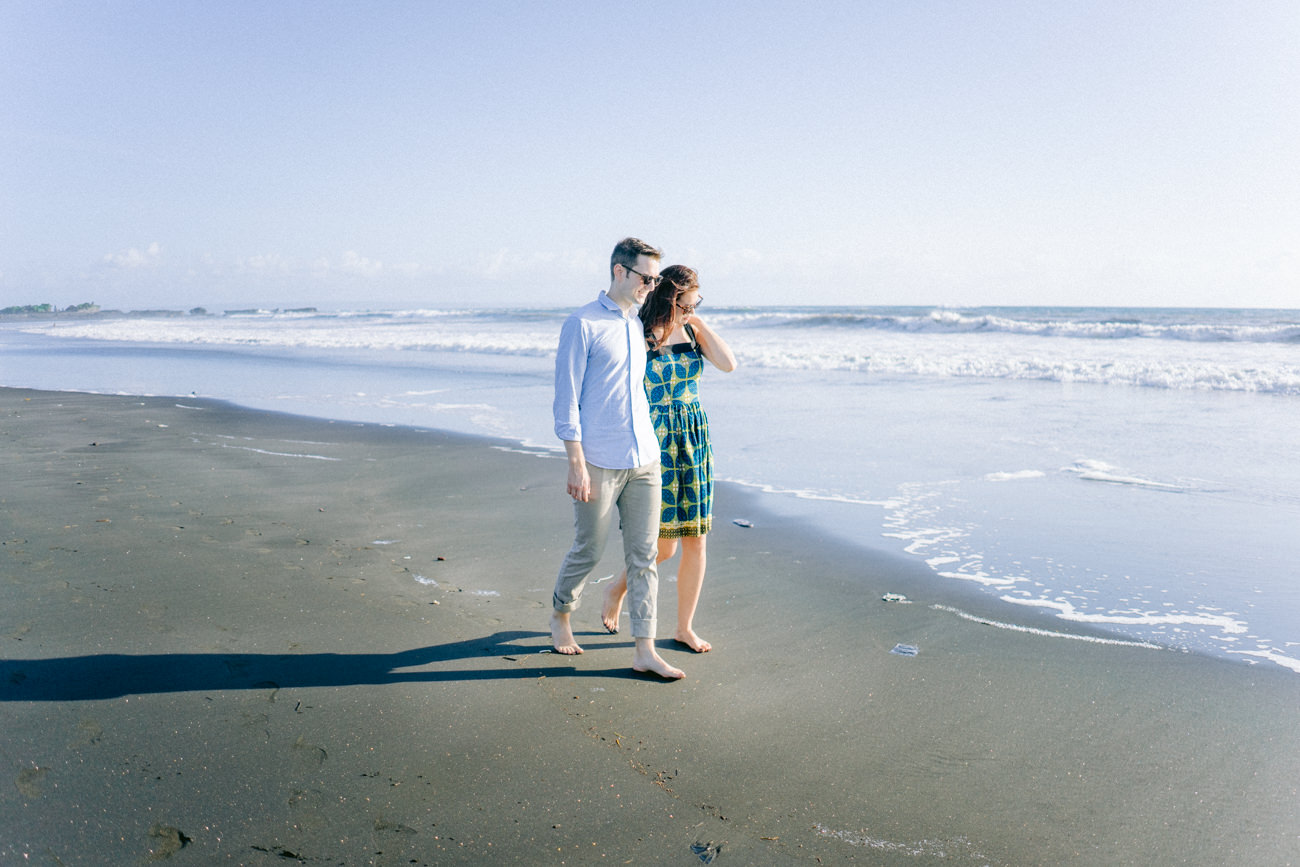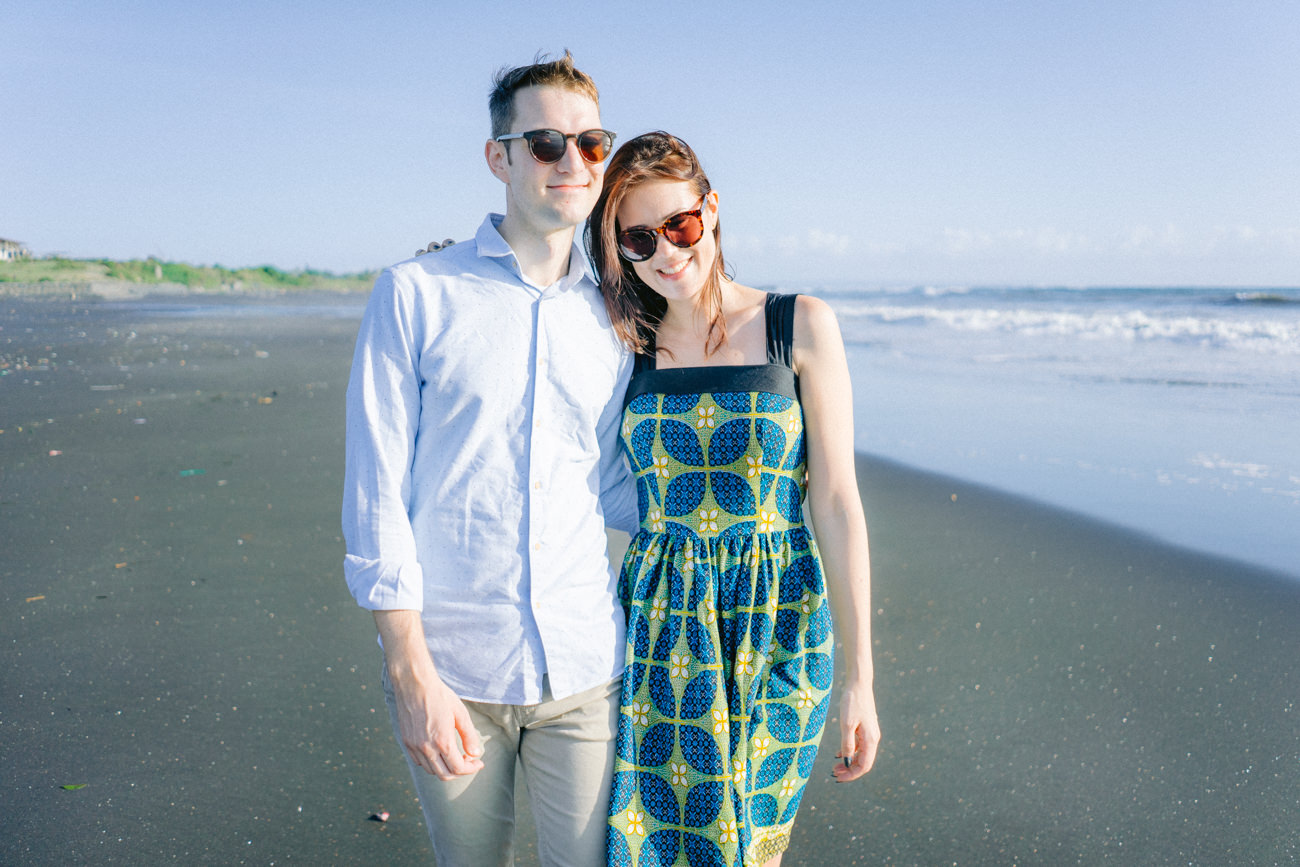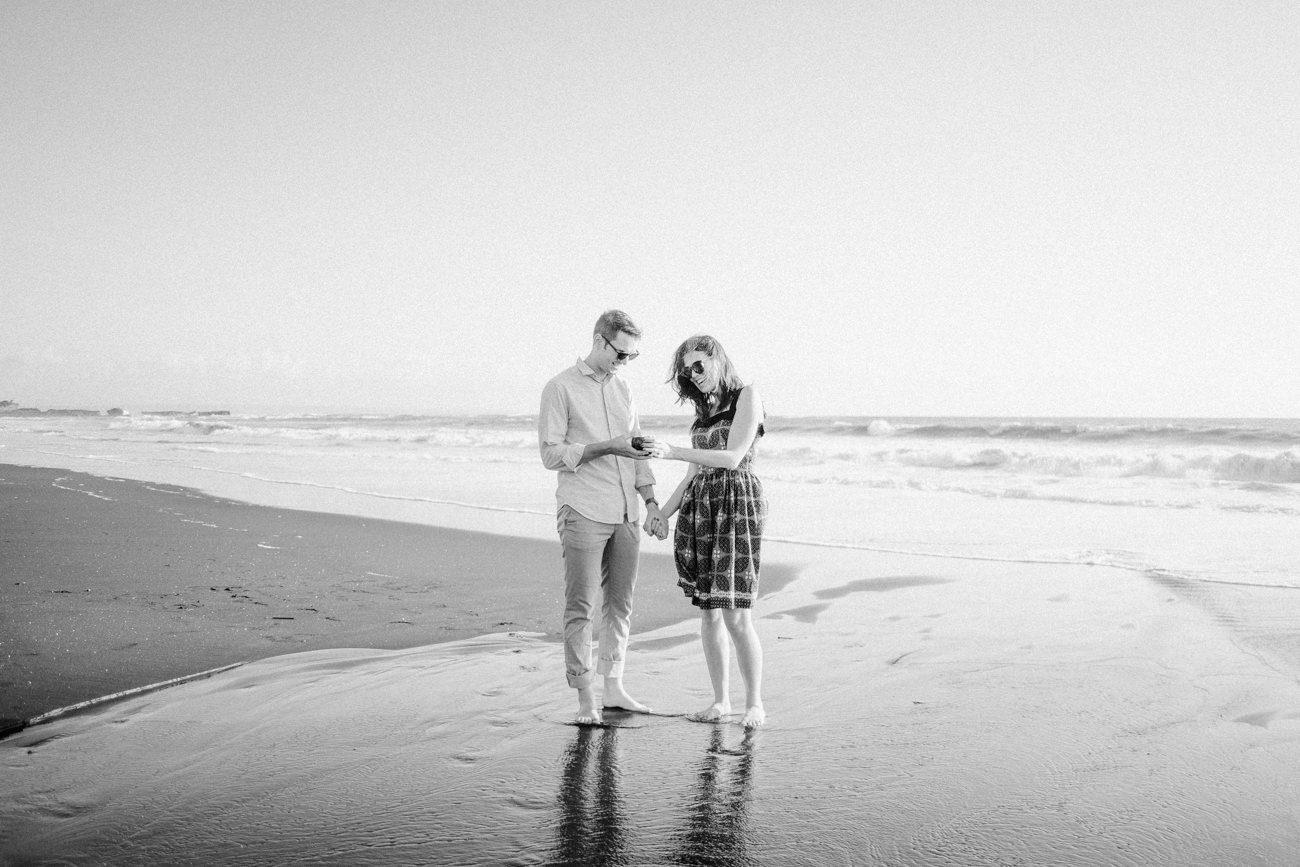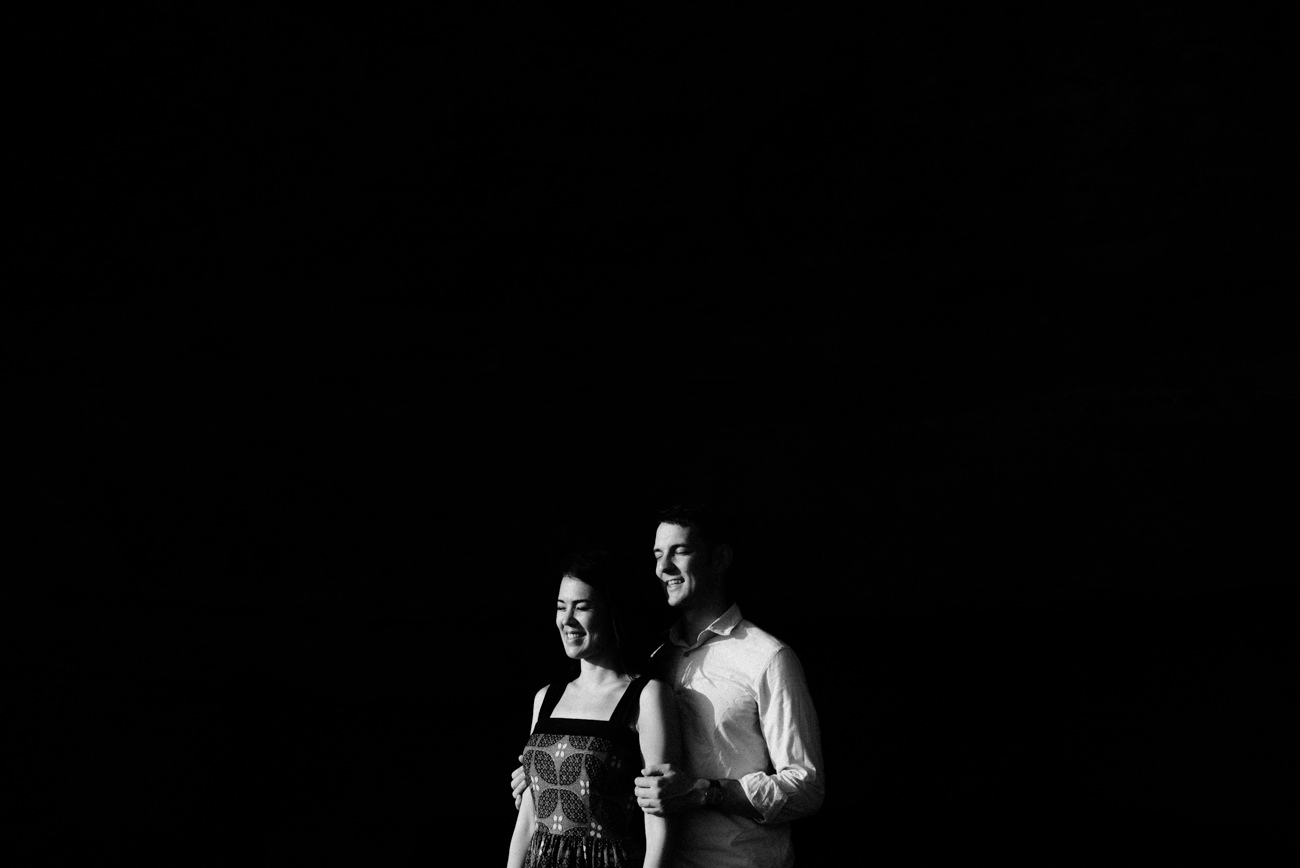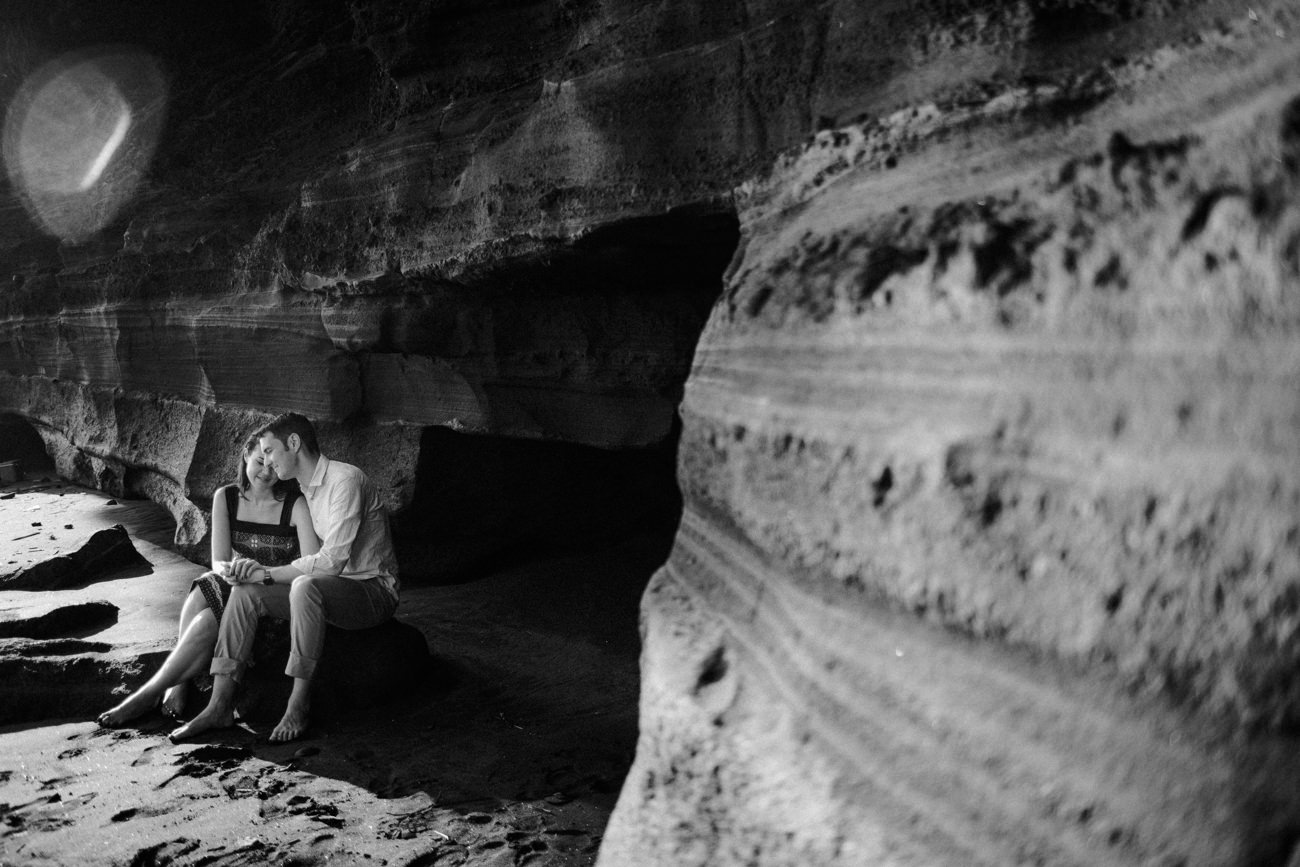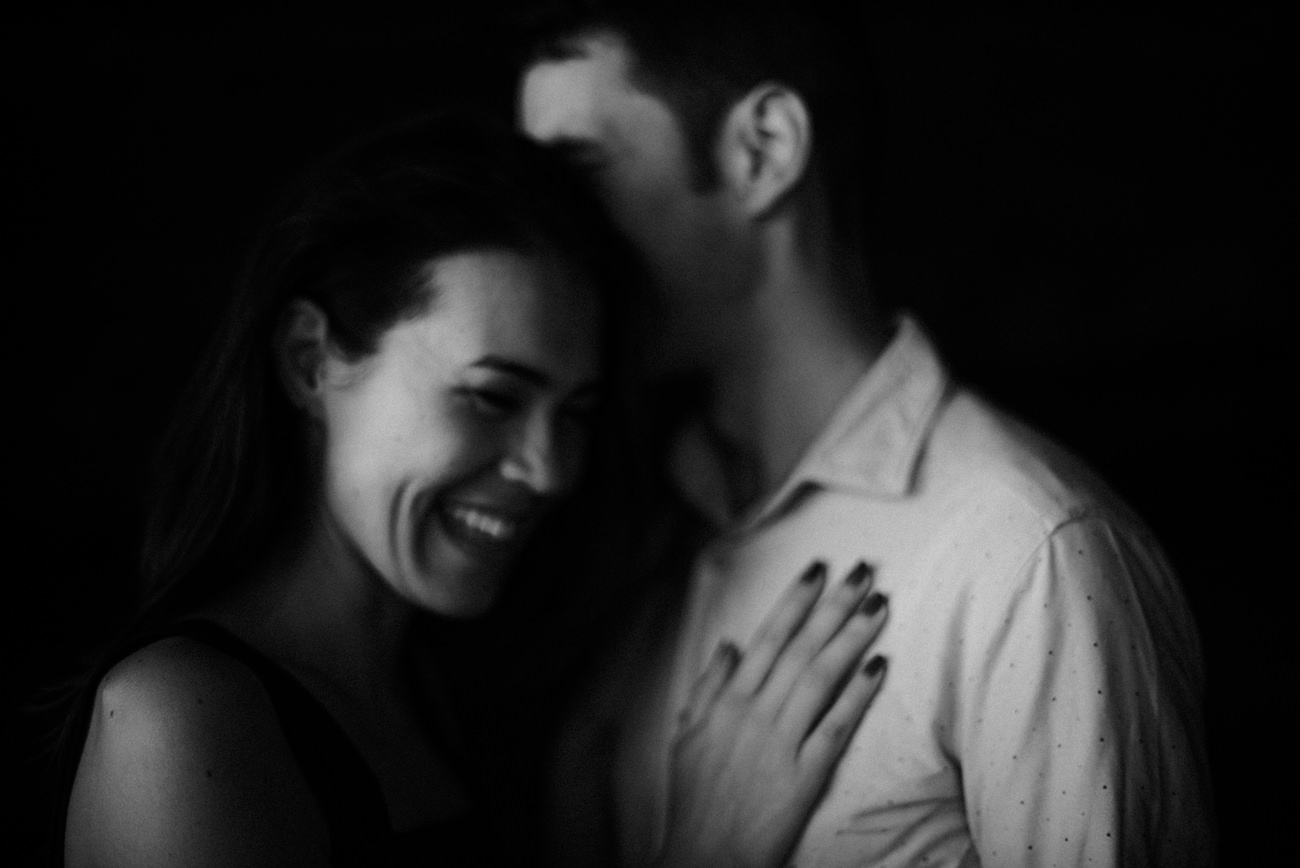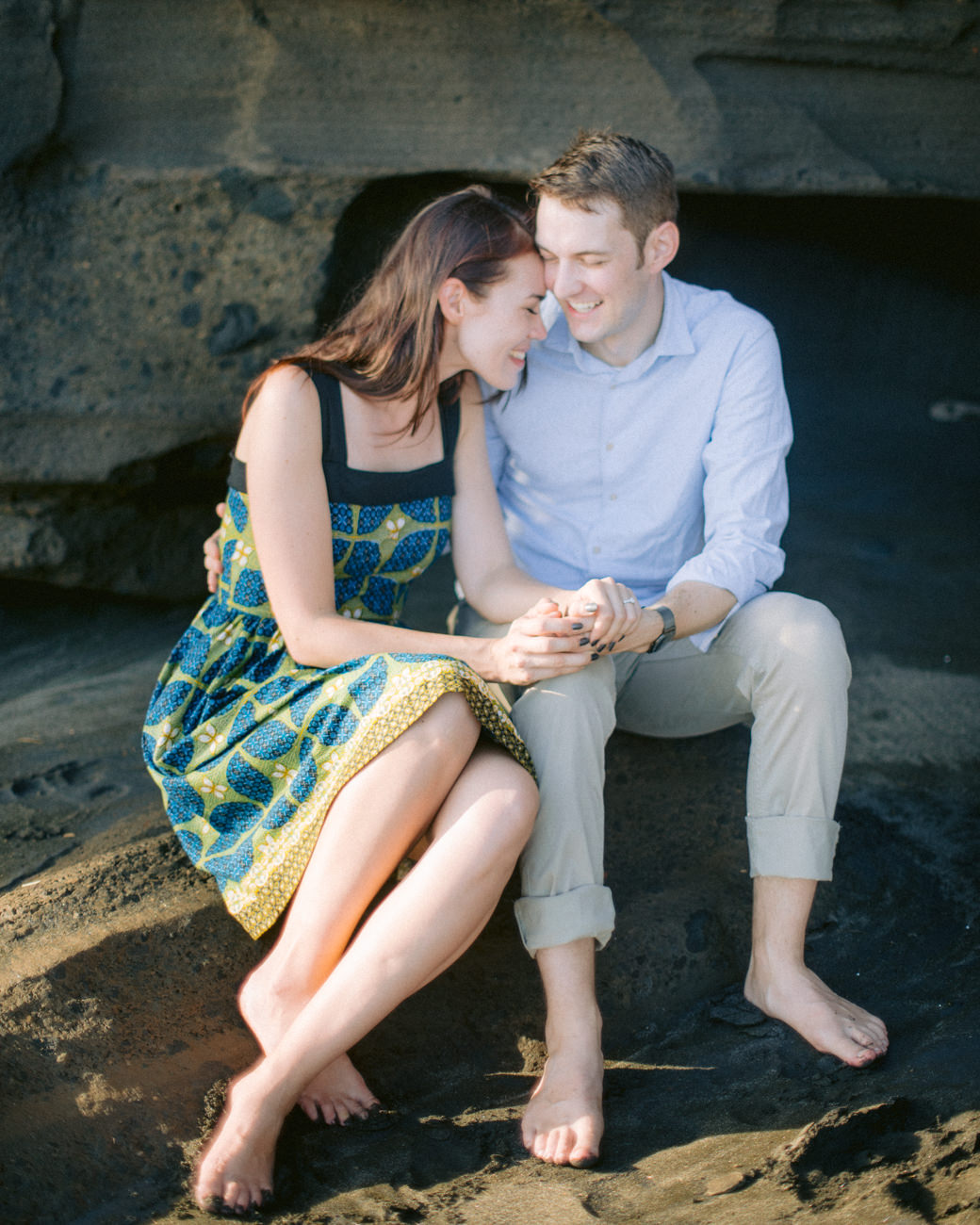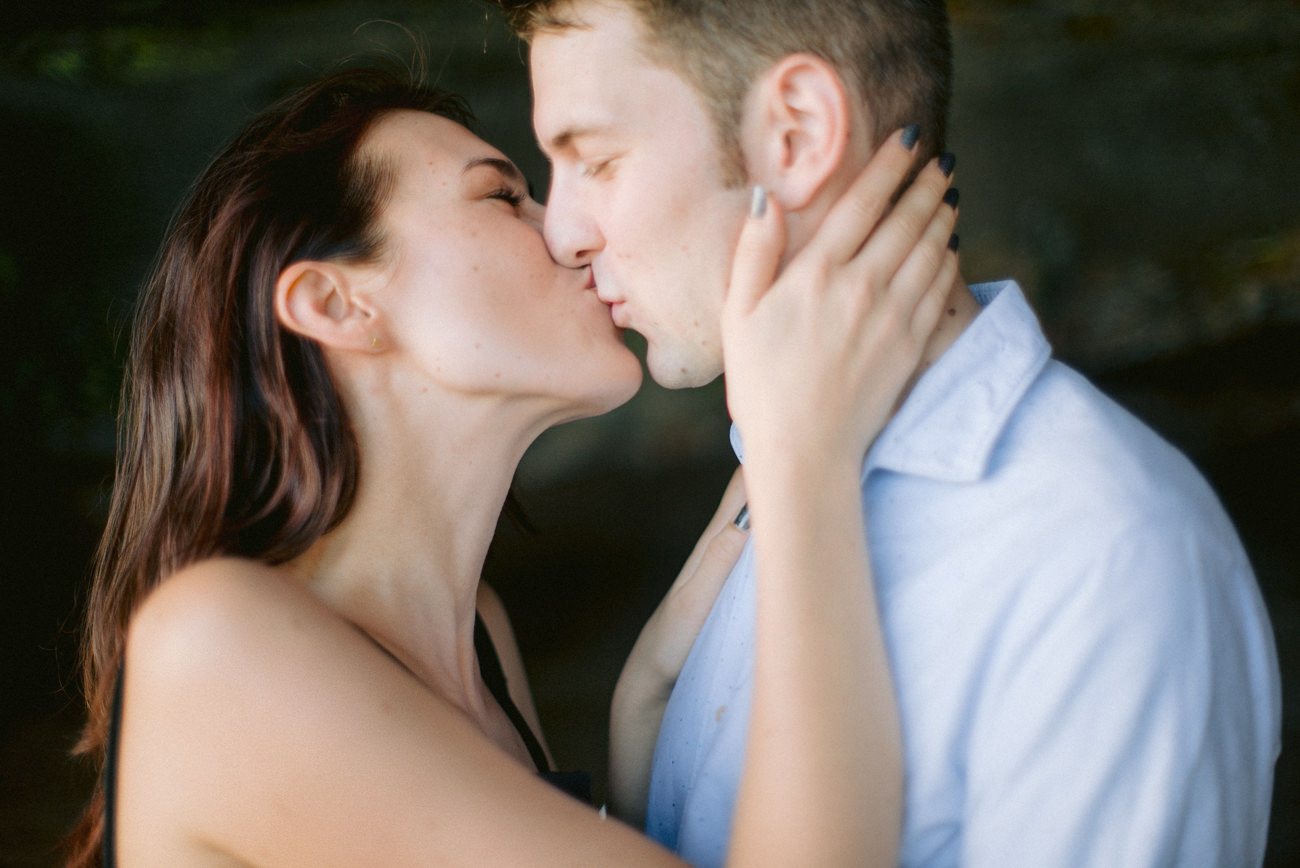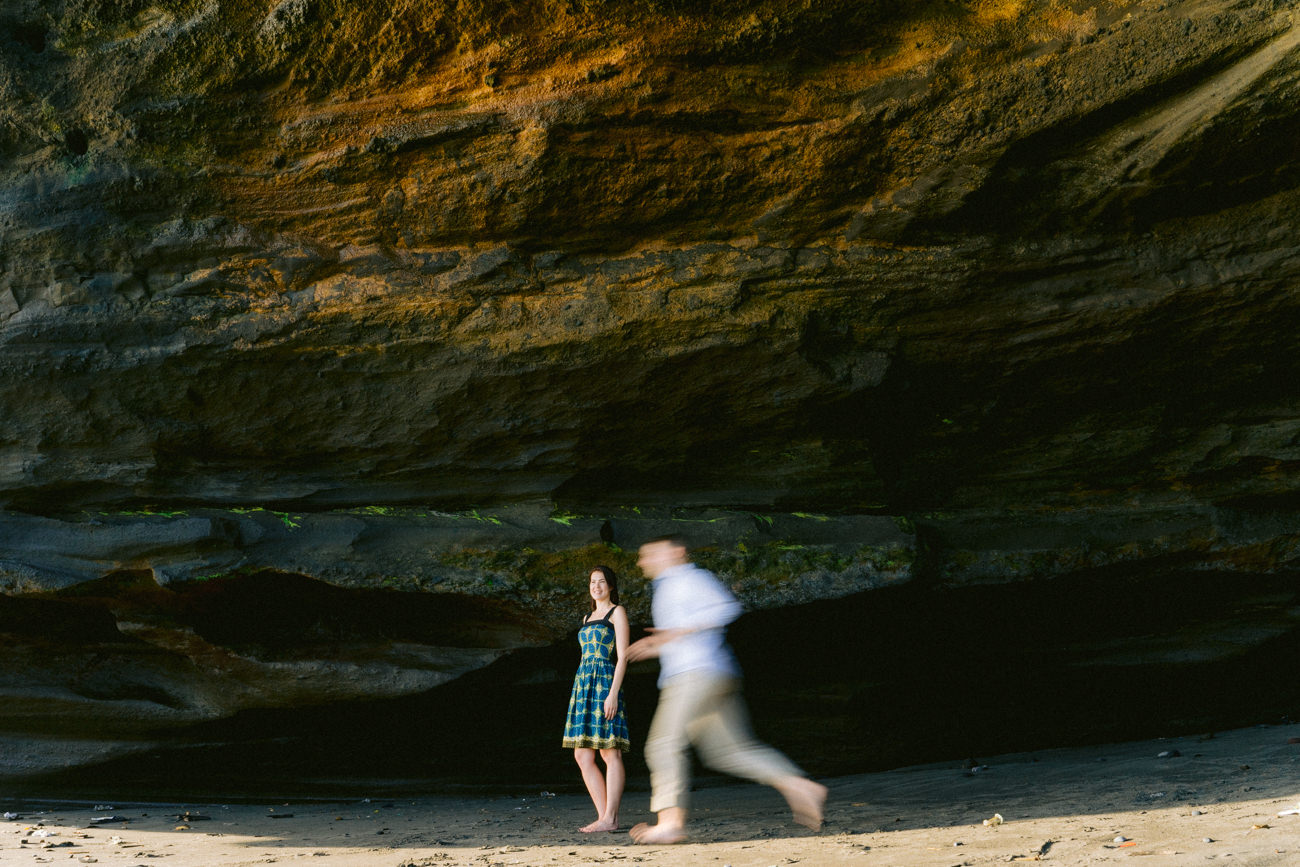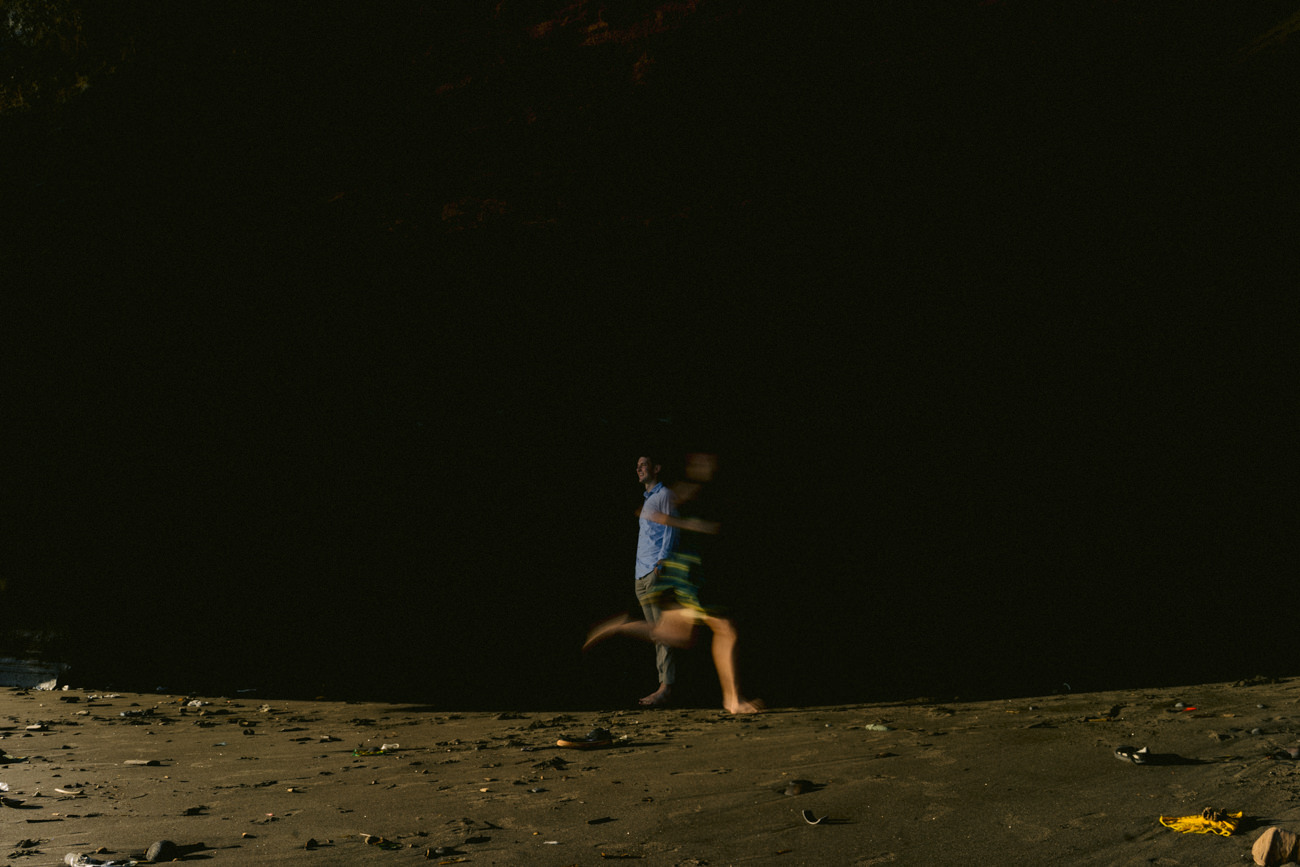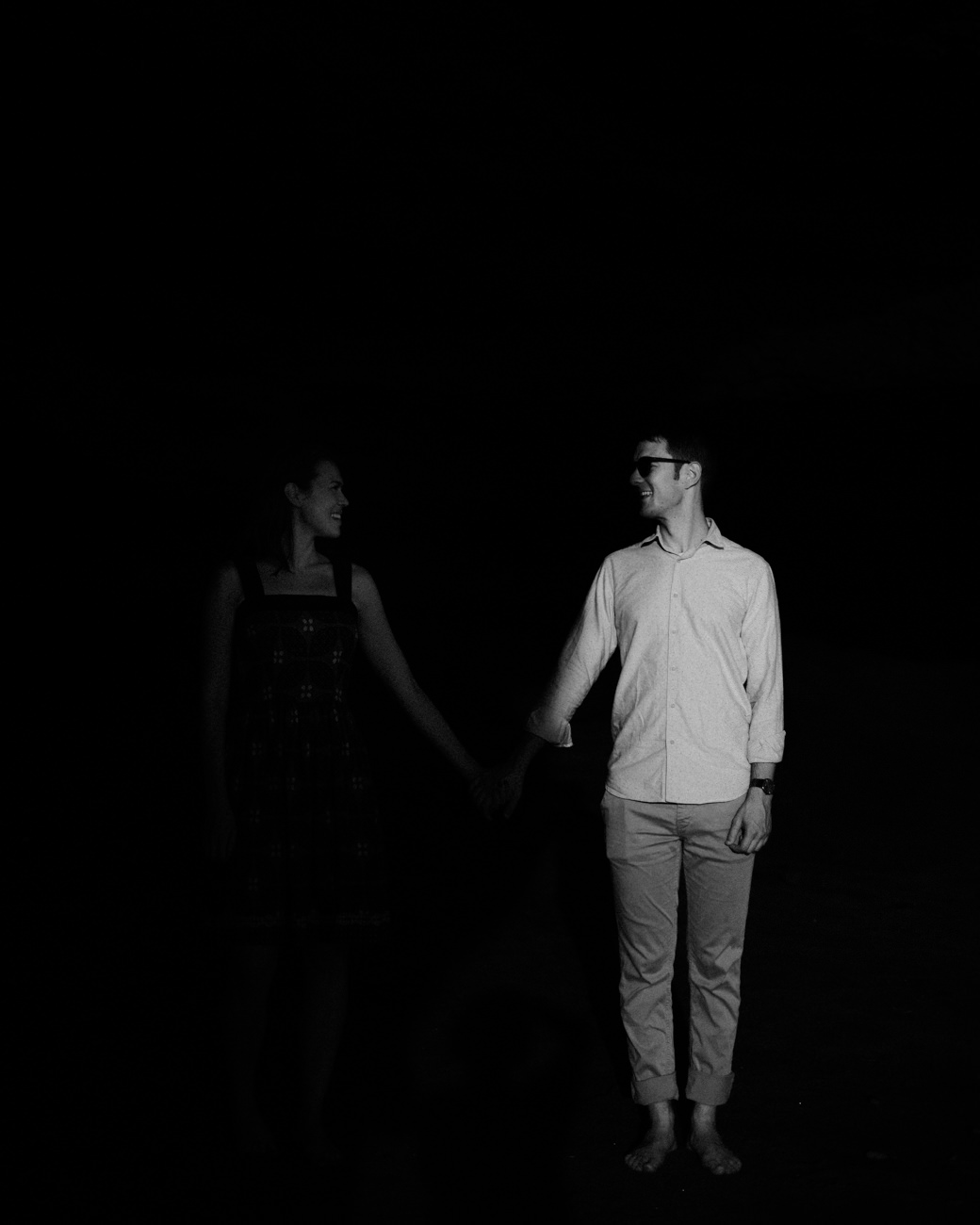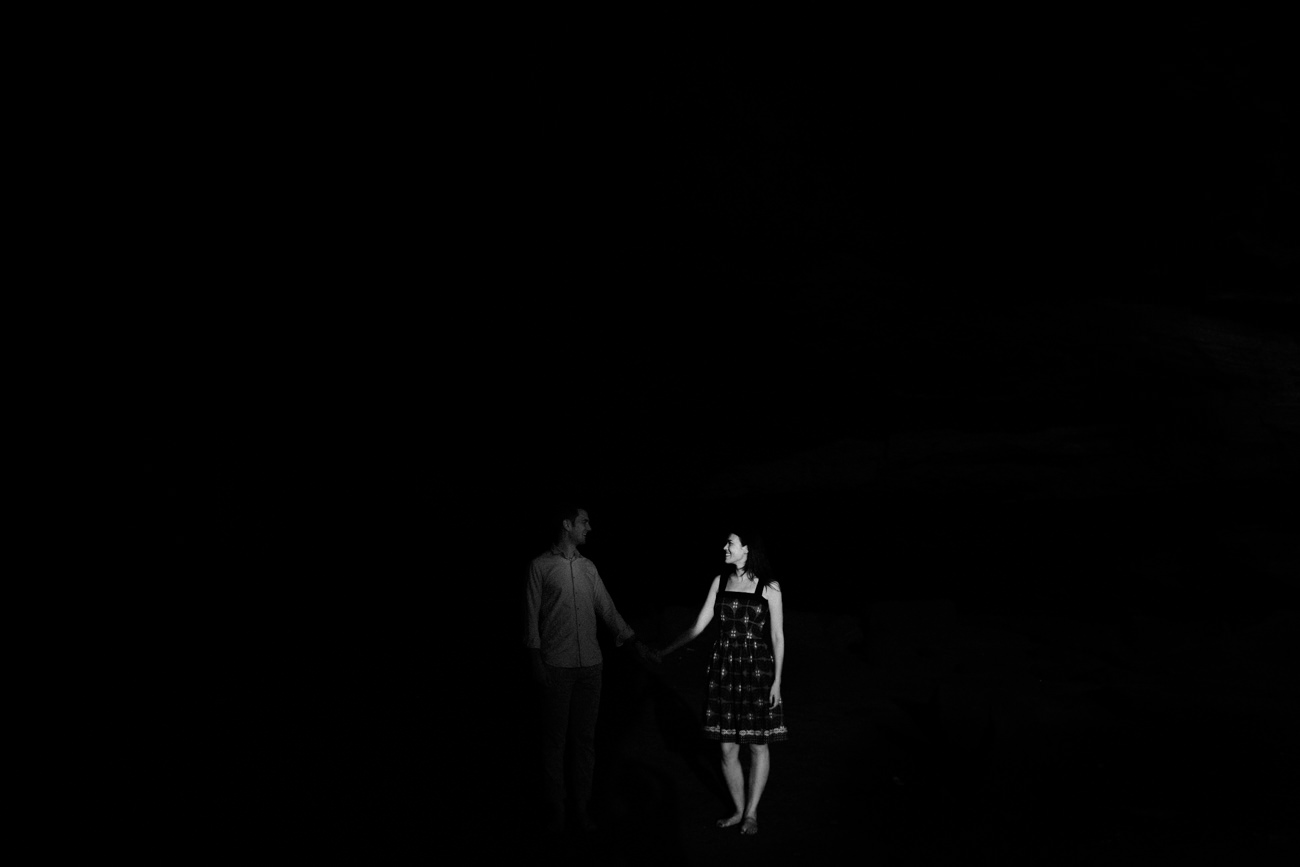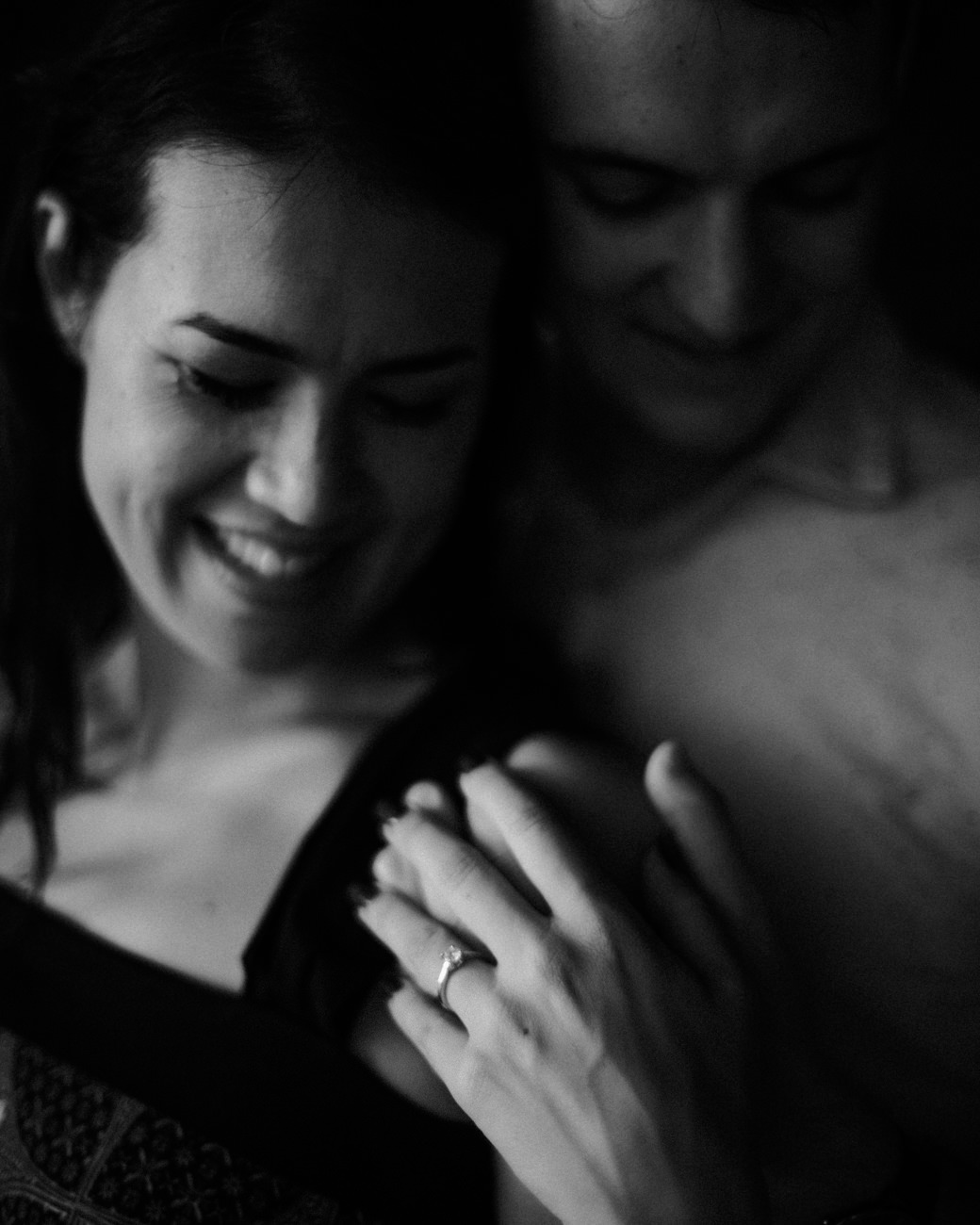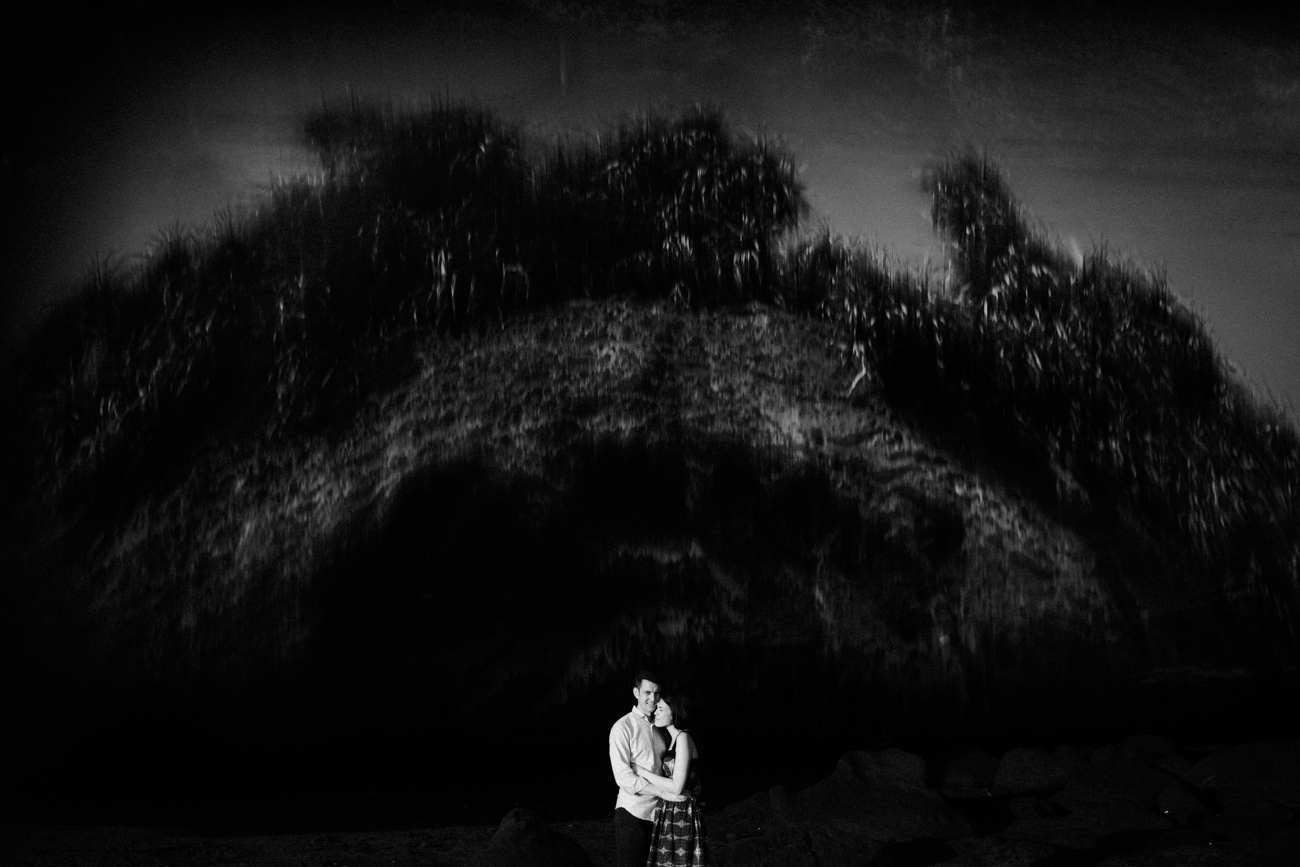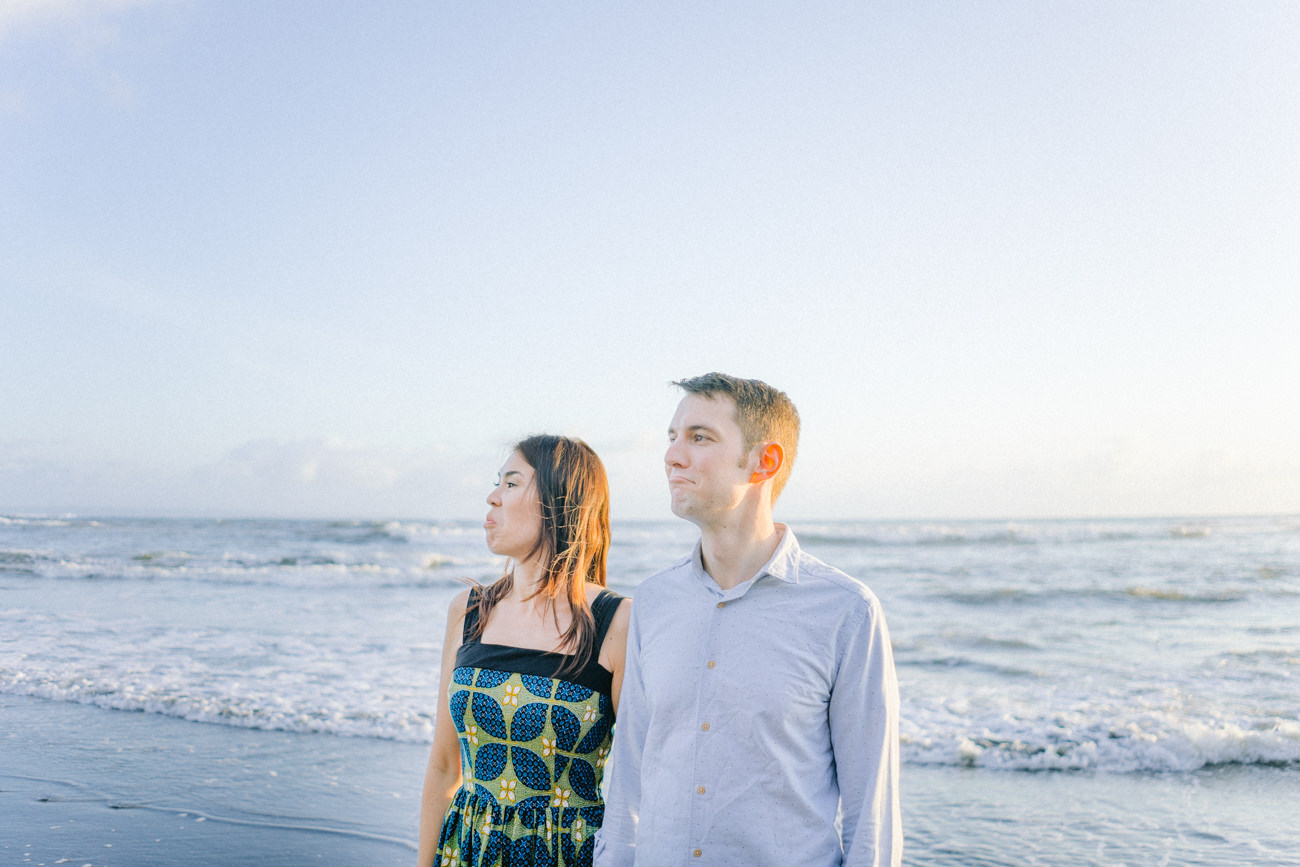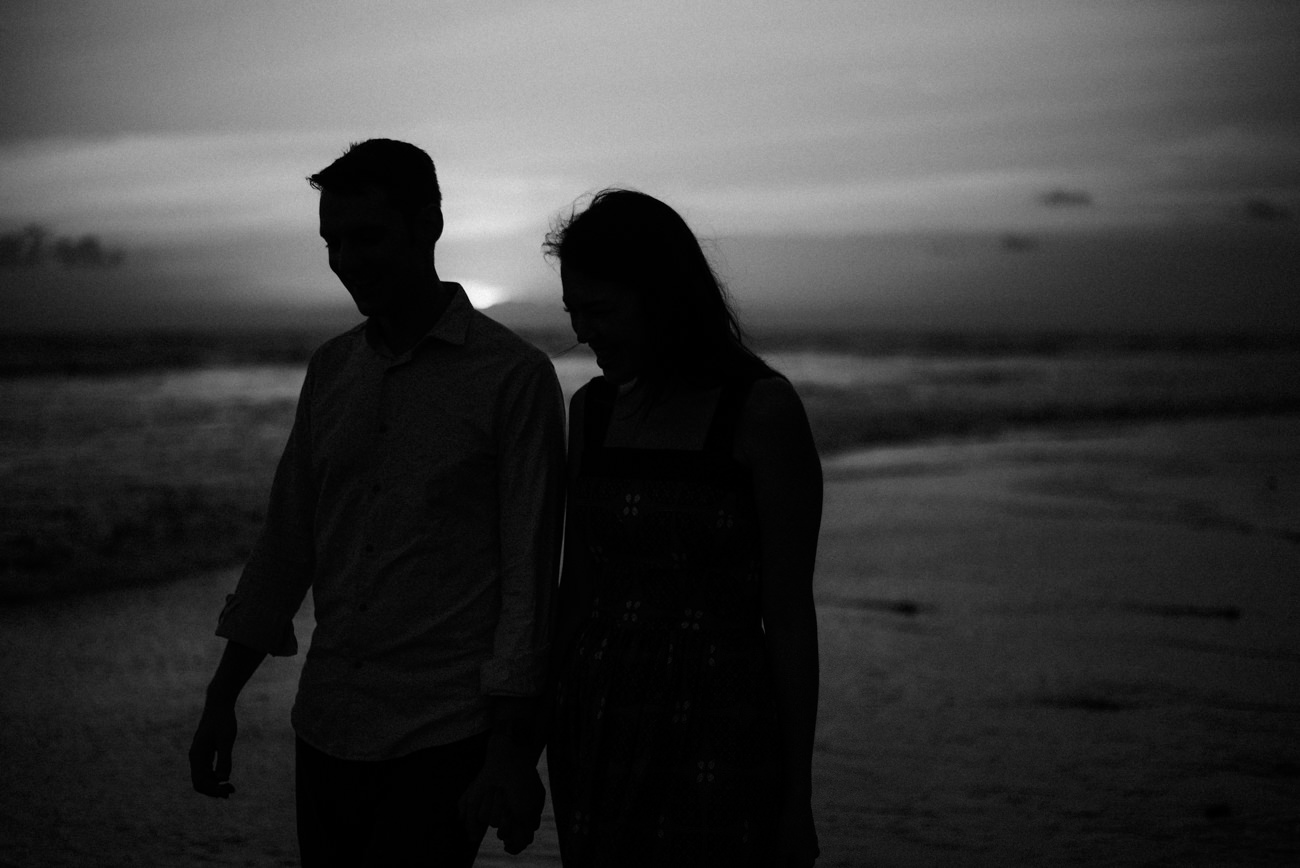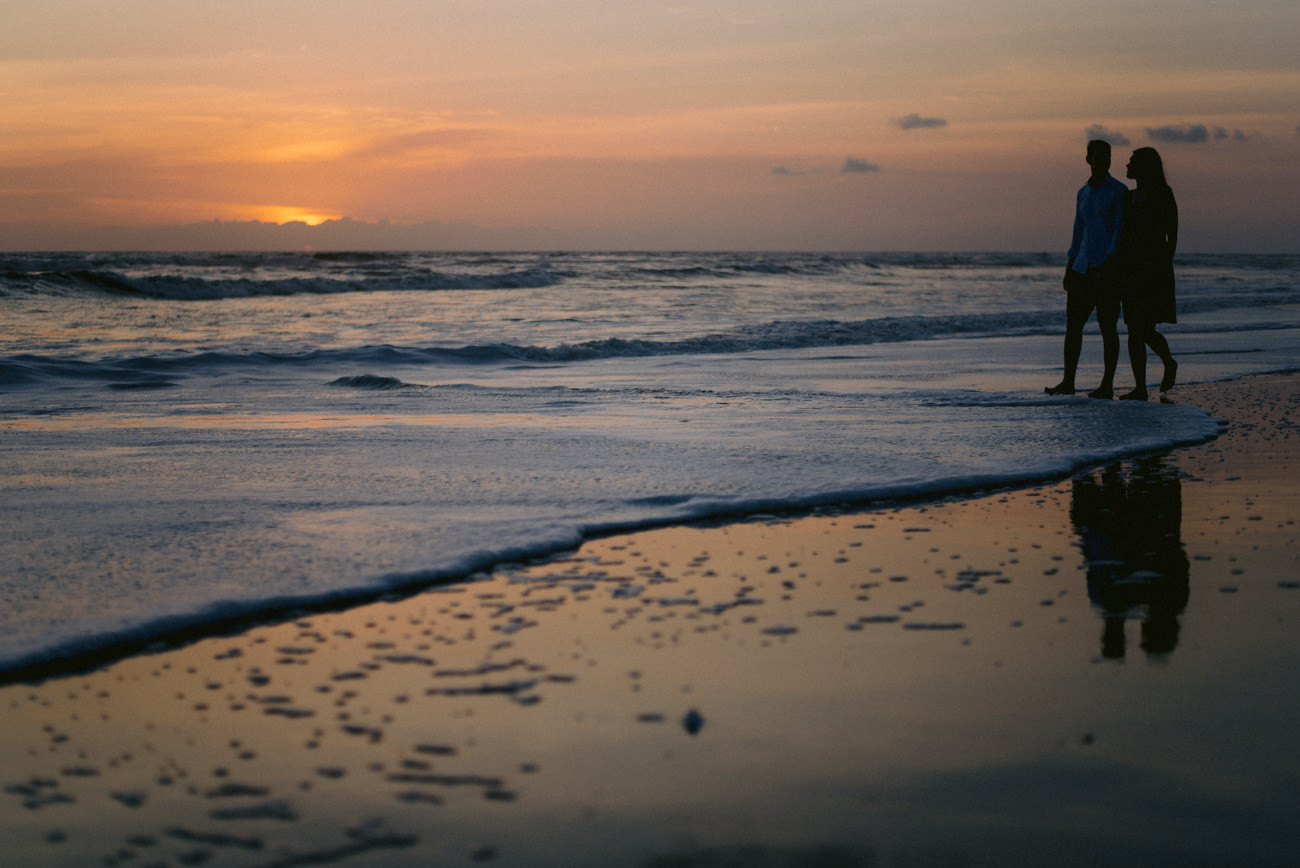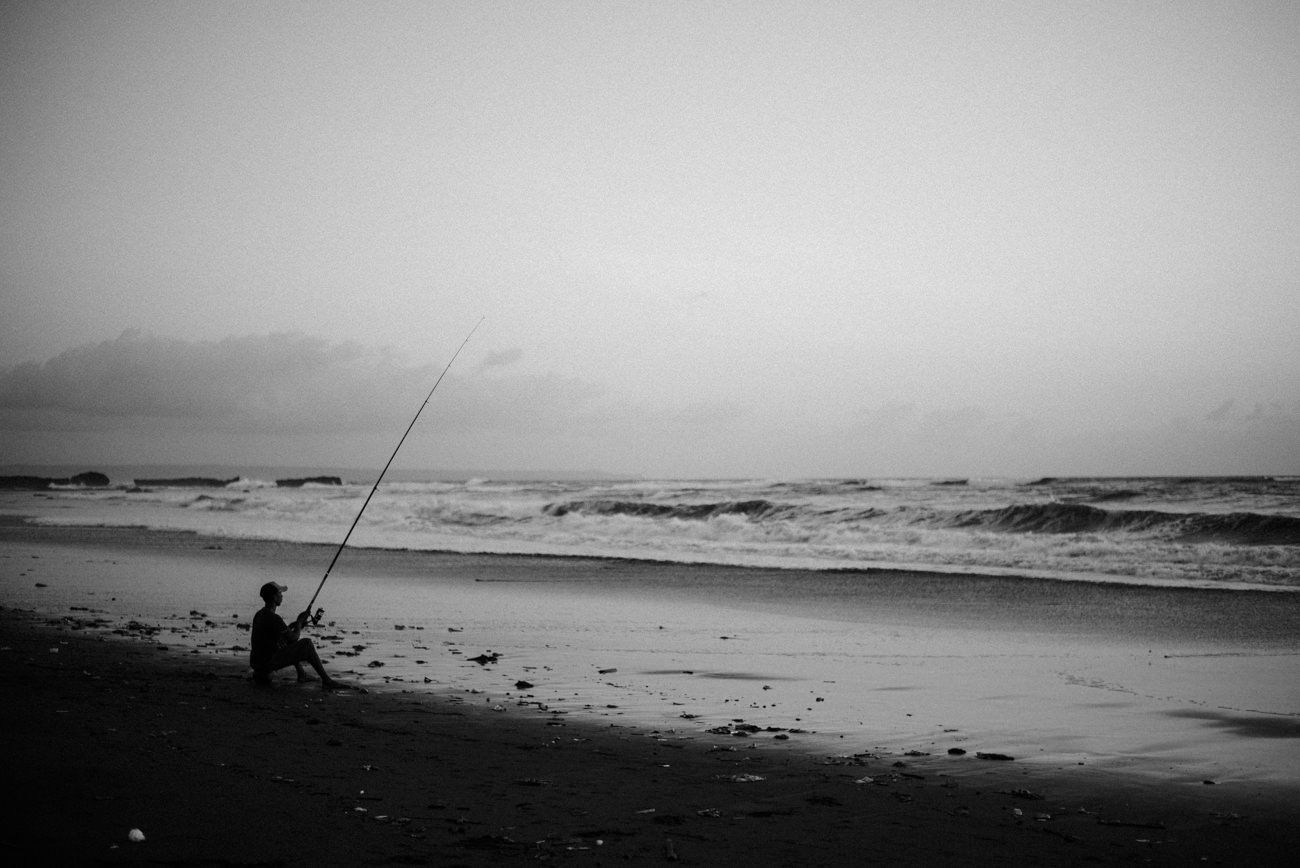 Quick Tips for Engagement Photos in Nyanyi Beach
After you see the whole picture, you may ask how we took those fun engagement photos. A few tips below would be useful for you, either as our clients-to-be or some casual Instagrammers looking for some new technique in capturing photos.
Here they are…
Choose the Right Time
Timing is crucial for sure. If you're arriving a bit earlier in the afternoon, please take some breath and stay on the "warung" around the parking area. Why? Because it's still sweltering at that moment if you go directly to the beach.
The best time to start taking photos is around 4.30 pm or at 5 pm. The sun goes a bit down with less heat, and the clients would enjoy the session.
Another crucial timing is to choose when the tide is low. Be sure to check the tide chart before deciding to pick a date. It's important if you are willing to get closer to the brown cliffside during the engagement session.
Provide Extra Money for the Entrance Fee
Since last year, the local government has changed the ticketing system for tourists or anyone willing to engage here. As the latest info, we have to pay IDR 250.000 for the engagement session entrance fee.
It's quite much for some people, but again, it's worth the money.
Get Your Meals Enough and Provide Drinks
The engagement photo session in Nyanyi Beach will drain your energy a bit faster. So please be sure that you have enough meals and get your drinks around.
We did the photo session by walking around. We mention 3 engagement spots earlier. To explore all of that, we have to walk around 300 meters. So, be sure that you won't get out of energy.
Don't Use Shoes
Well, ideally, we'll get into the water around the beach. So, using shoes is not recommended here. If you were to use one, take it off and let it only barefoot. It's much better, and we got a lot more joy—amusing engagement photos.
Pick Simple Outfit
Another simple thing to consider is your outfit. It would be better to use a simple, very casual, and easy-to-move outfit.
If you really one to use your wedding dress-like outfit, a very formal one, yes, you still have room for that. But please consider again. You'll barely hard to move around. Moreover, the photos get to look more static rather than dynamic.
Avoid After-Rain Day
Please consider it very well as the beach will be covered with so much trash.
Well hard to say that our people still have bad trash management, leading to a dirty ocean output. When the heavy rain comes then all the rubbish gather away in the beach area. It's looking nasty, quite frankly.
Usually, the rainy season comes during December – March. So please avoid that time for much better engagement photos.
For Photographers, Use Prism or Mirror to Get Creative
As you've seen above, those engagement photos that look like a singularity, bending time, and dimension effect were created using my lovely prism. You can find out a tutorial and inspiration by Sam Hurd here. Or, if the prism is too much for you, then you can use your phone or some small mirror to get more creative.
Put the clients on the rock background and the mirror in front of your lens (use the wider focal length). Then, banana… you get some nice mirror symmetry.
Wait for A Little More During Blue Hours
These are the most magical tips for magical blue-orange light during the post-sunset time.
Just stage the clients then poting to the sky, their boom. You'll get a great silhouette portrait with a magical blue hours sky.
Your patience will be worth the stunning engagement photos.
The Final Words
That's all.
It's such a pleasure to give you all I have about the engagement session in Nyanyi Beach. Wonderful imagery and comprehensive guide.
Above all, Nyanyi Beach is a wonderful place to explore with. I'm pretty sure that it's not about the great photos we can get here. But it's more of the great experience we'll get through—a beautiful black sand beach with perfectly spotted sunset.
Then, one more thing. If you want to discuss further or plan to get here for your engagement photo session, please don't hesitate to contact us here.
Cheers.
— wynprmn
Agra Photo & Film — blog | portfolio | contact us
Home » Engagement » Engagement Photos in Nyanyi Beach + Quick Tips — V & A