Beach Engagement Photo in Canggu Beach — Eunice & Jo
Canggu is one of the emerging tourist spots in Bali. Especially it's great for beach engagement photo sessions. Its rather black sandy beach is so exotic. Moreover, it's located on the west side, which has a benefit during the sunset. Of course, the beach and great sunset point are heavens for everyone. It's luring for everyone, especially those willing to do an engagement photo session in Canggu beach.
You'll get double pleasure—one for the warm breeze and the beach vibes. Second, you could get a beautiful shore commitment portrait during the sunset. It's the same energy as found in Balangan beach.
That's why I really love to suggest Canggu as one of the best coast engagement photo spots. Additionally, it also suits all kinds of photo and video sessions. One example is this amazing beach maternity photo session of Melisa and Rodgers.
Before we dive into the pre-wedding photos, I'd like to tell you something important.
If you're planning your next engagement photo session in Bali, be sure to check our Bali Engagement Photographer Guide for Couple Session and Engagement in Cafe del Mar Bali.
I'm sure you'll need it later.
The Couple
Firstly, I'd like to tell you about the couple. They are Eunice & Jo, whose originally from Malaysia but have been in Singapore for a long time. They've been in Singapore since they were in a college degree. Long story short, they met each other during their study in college. Then it lasts until now.
Actually, they do not intend this coast commitment portrait to be that fancy and so serious, like wearing a gown or dress. They want to be more intimate, casual, and fun portraits session. So they book us for two hours of photoshoots, which they want to hold in the Canggu rice paddies and the beach. They love rice paddies and the beach as a unique and great experience while enjoying Bali because both things are never found naturally in their Country.
Engagement Photo Session under the Rain
But guess what? We were not really lucky that day. The big cloud covered almost the entire sky, and the mild rain was slowly coming, just before we started the coast commitment portrait. Then we decide to wait for a little while until the rain goes off, even though the sky is still covered by the clouds and no perfect sunset tough. Thankfully it's not become a big deal for them. Then We are crashing the bad weather and get some fun photo session in Canggu beach with us.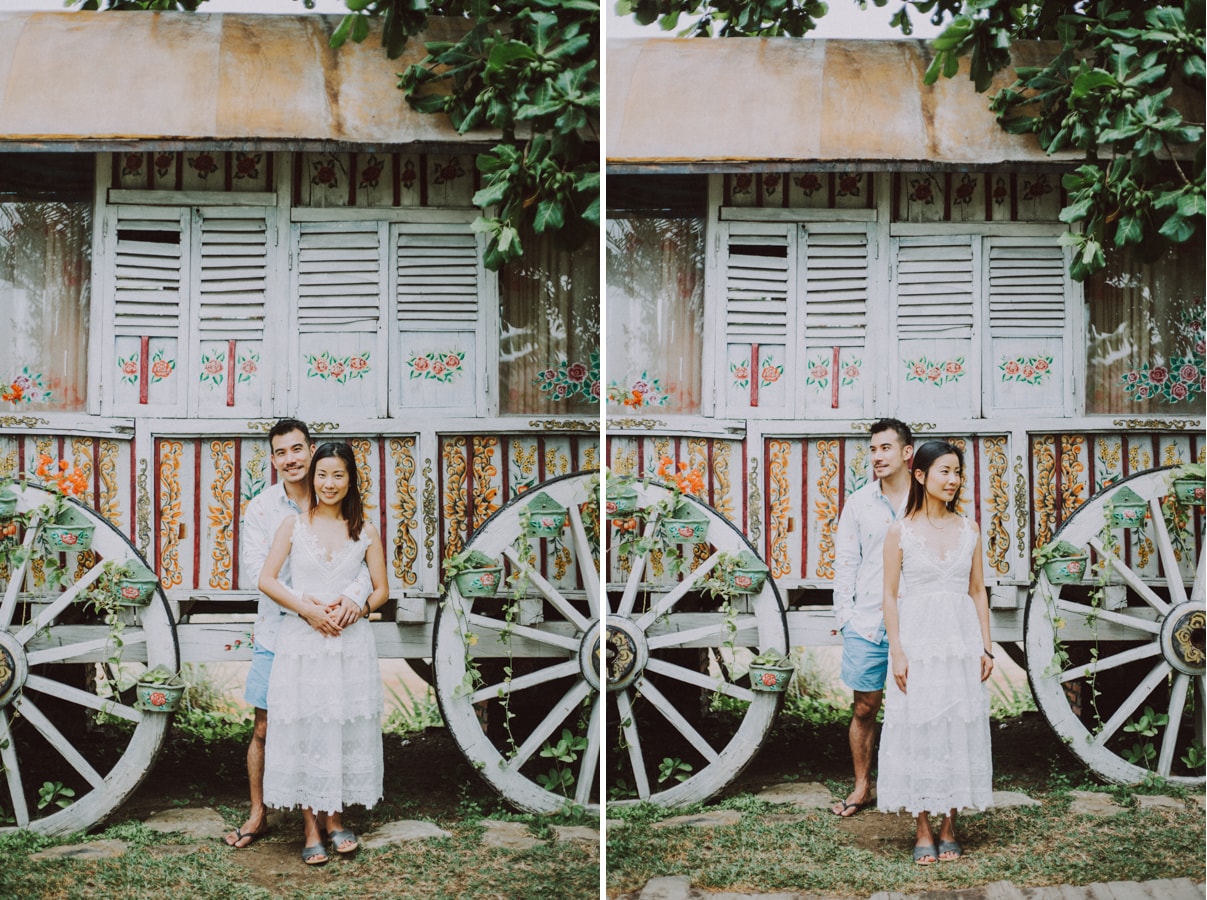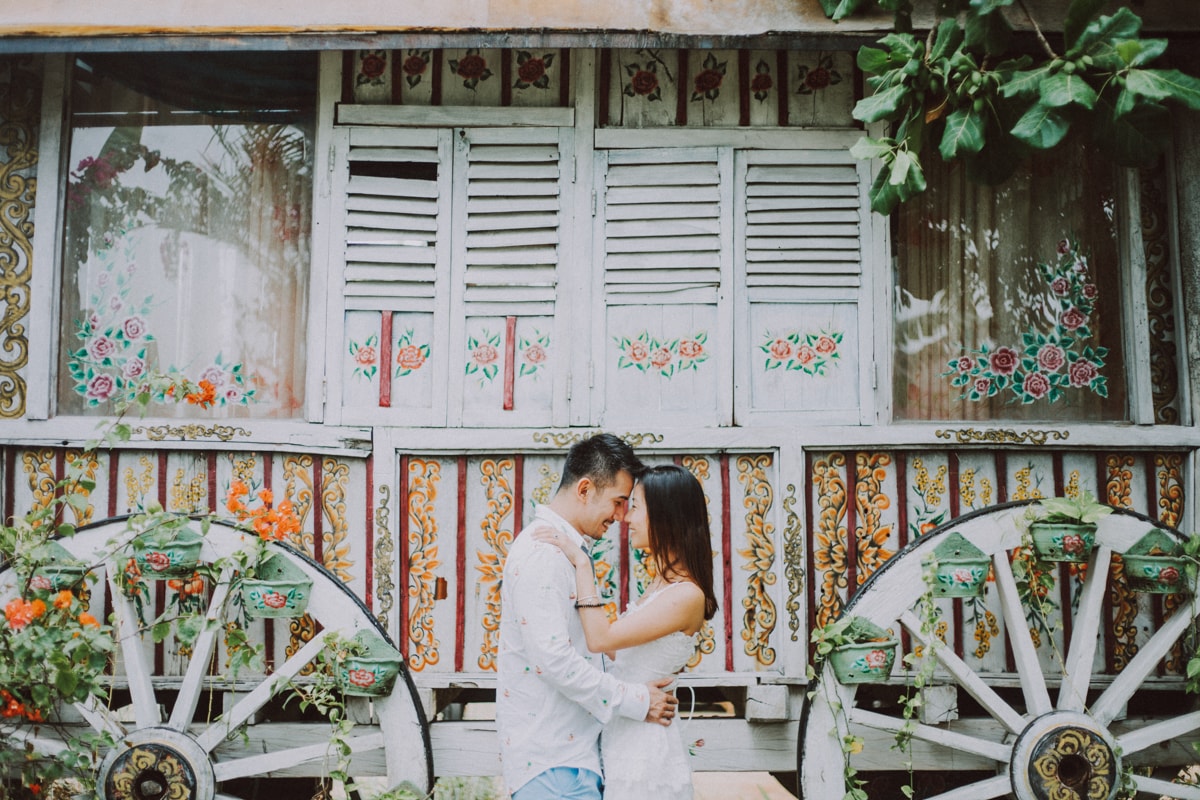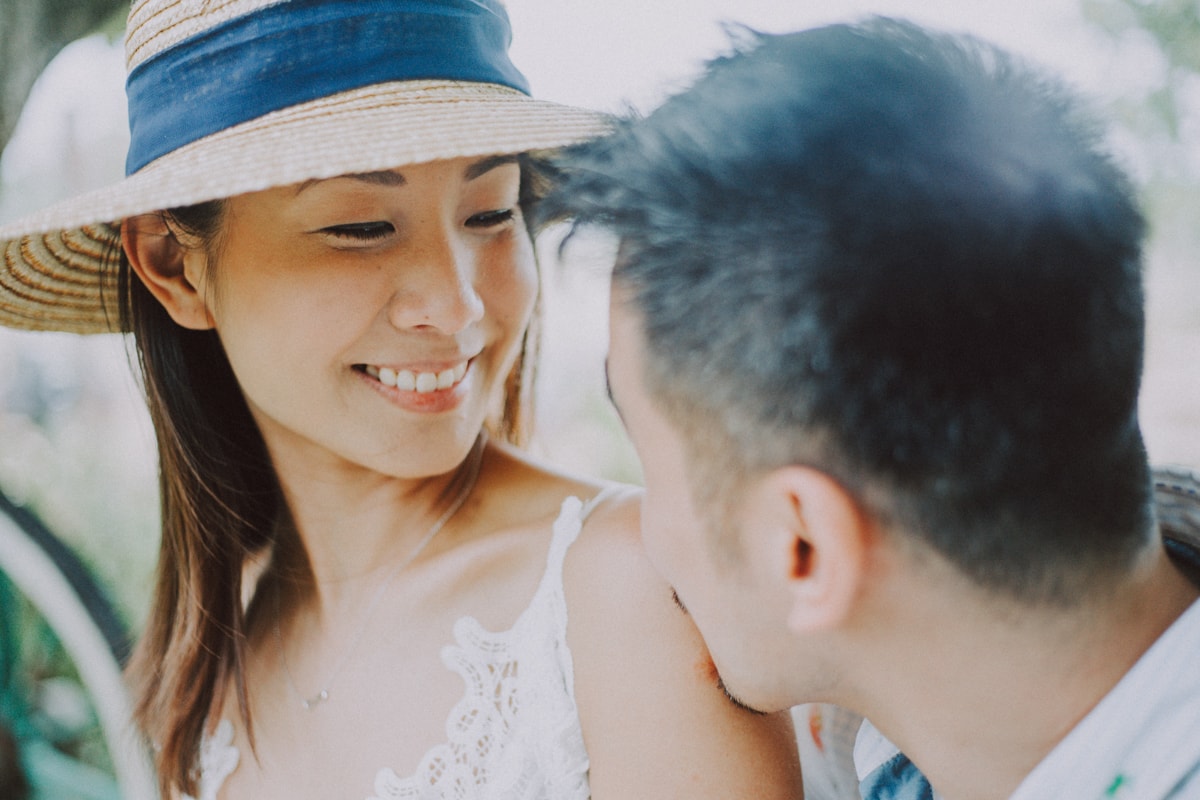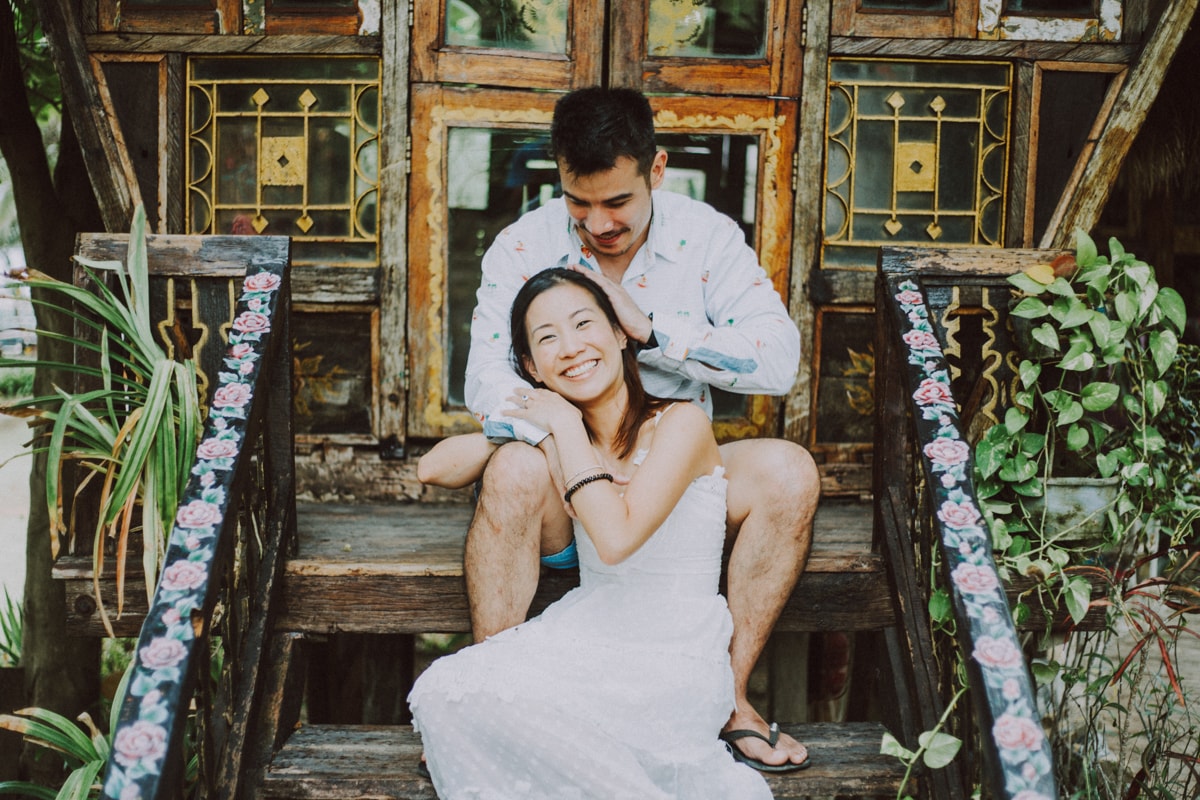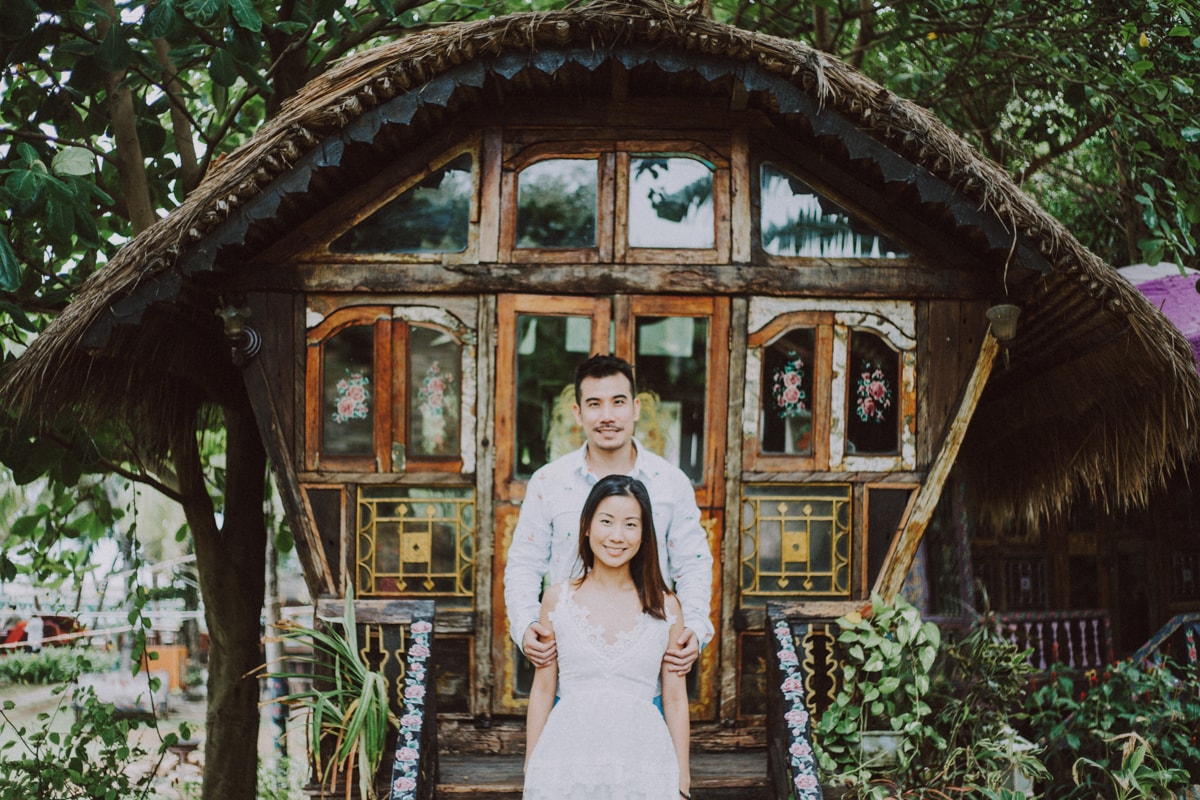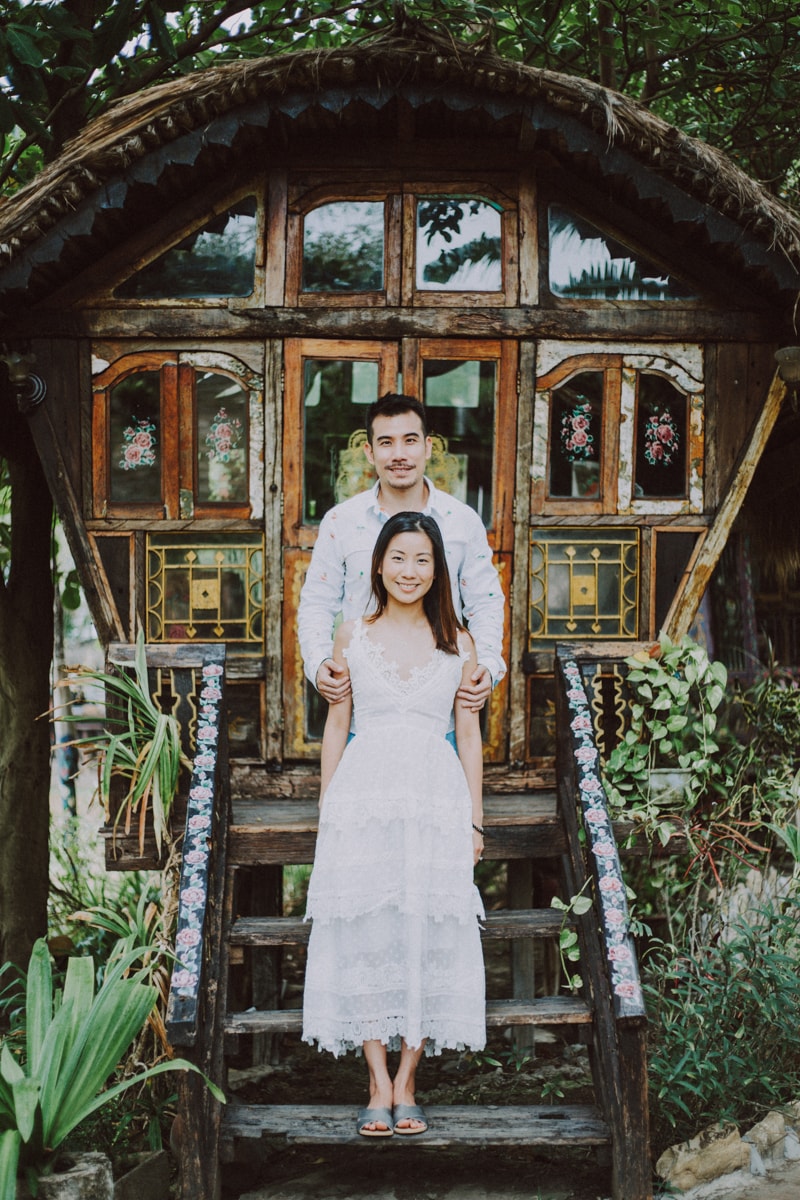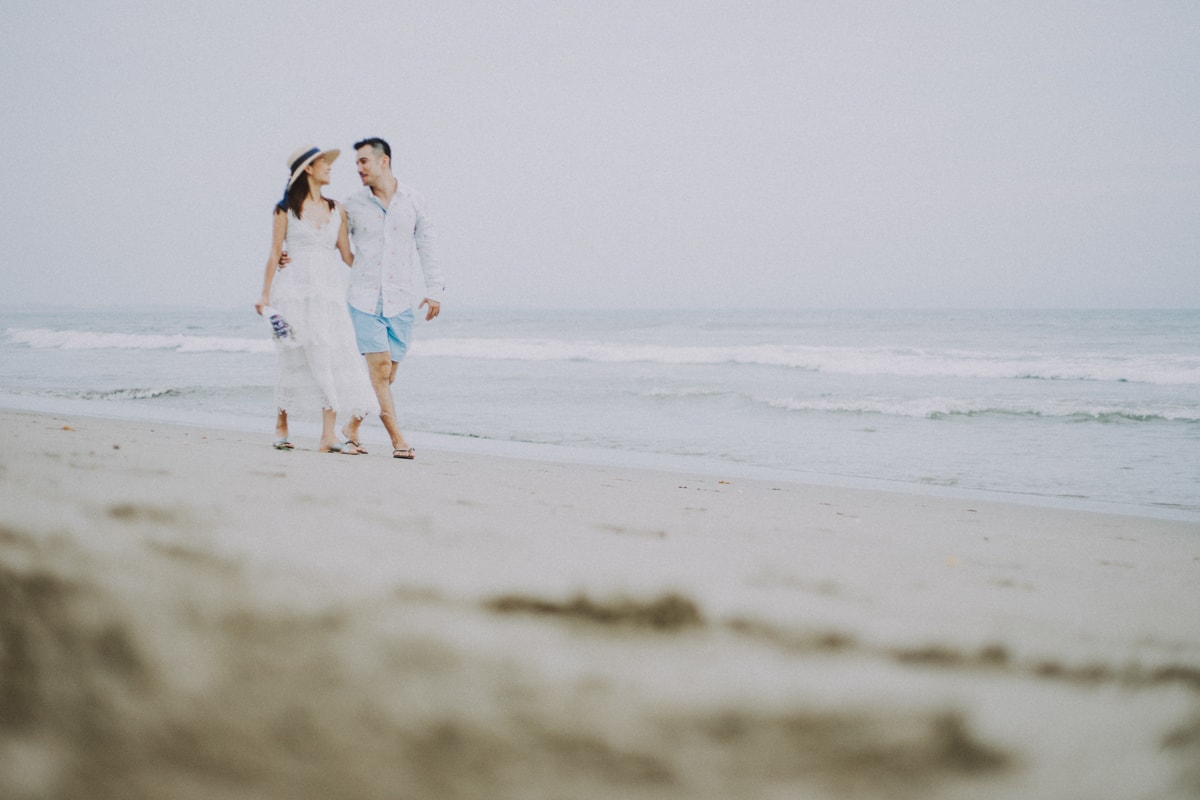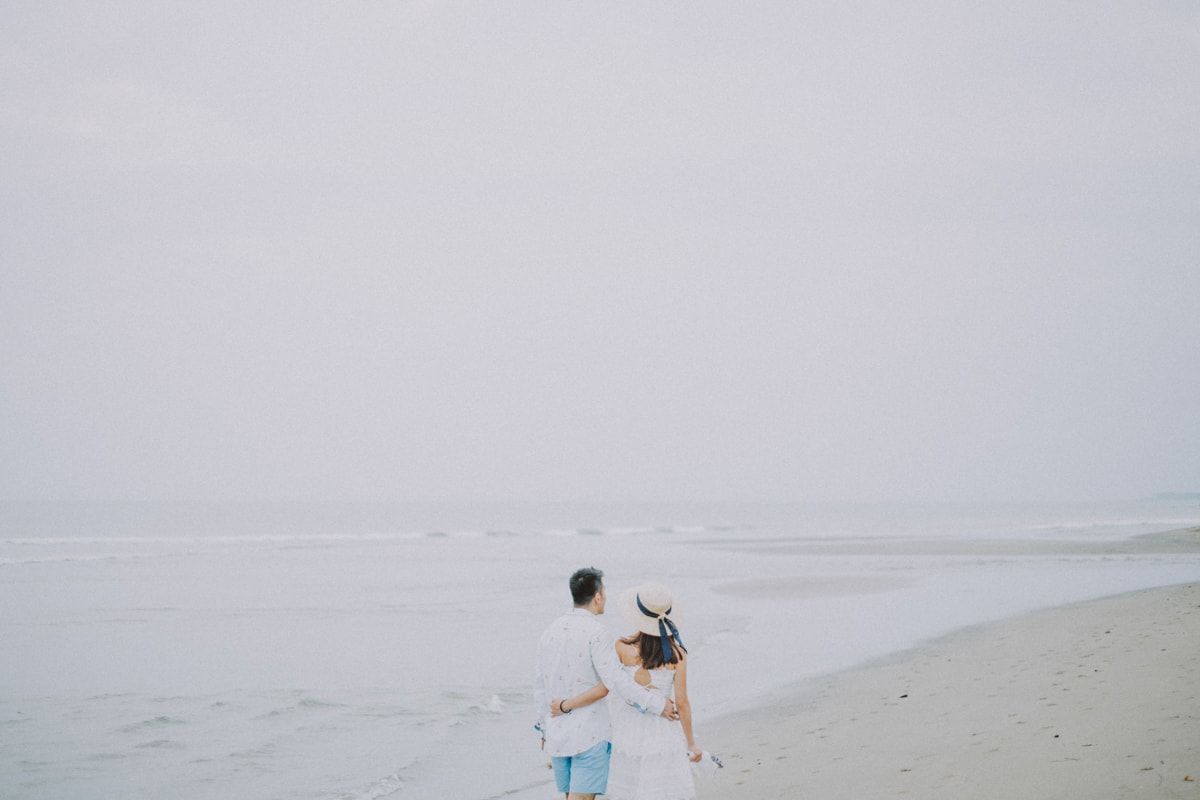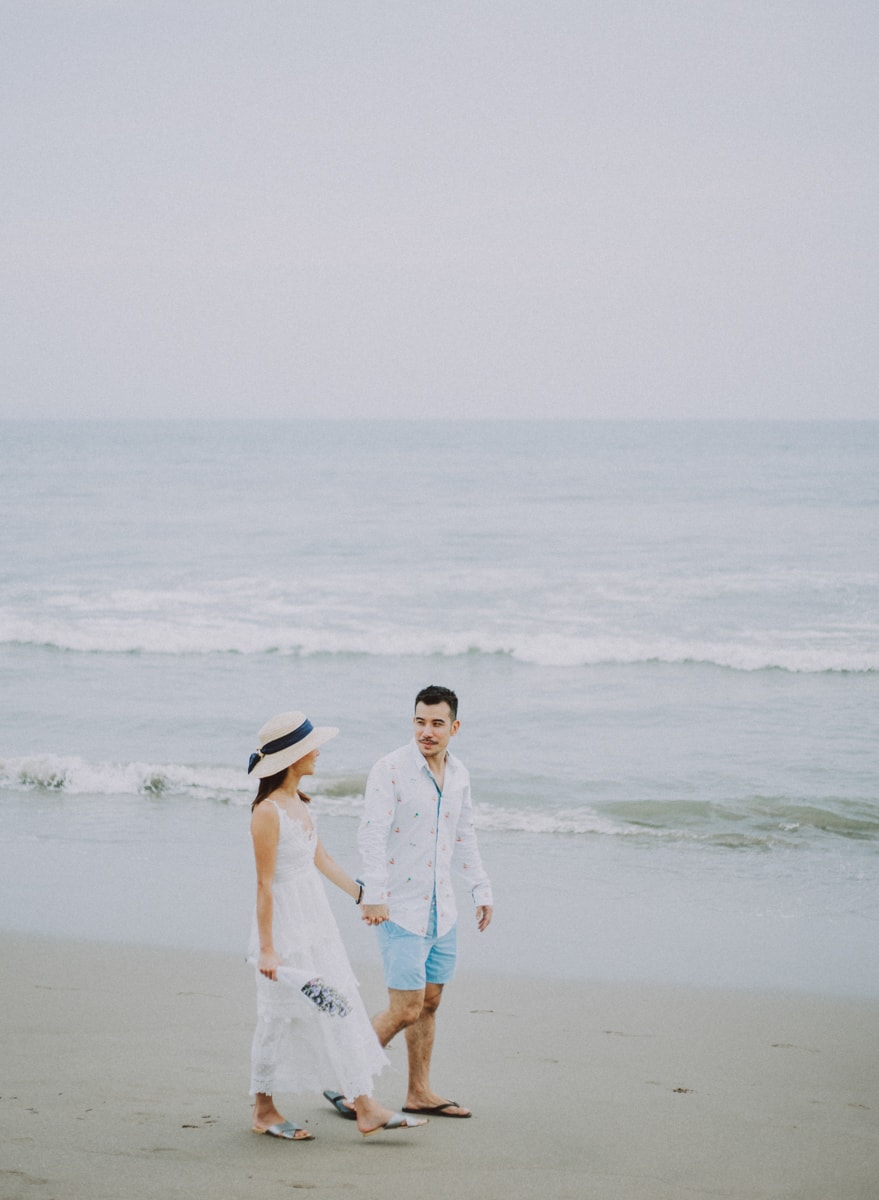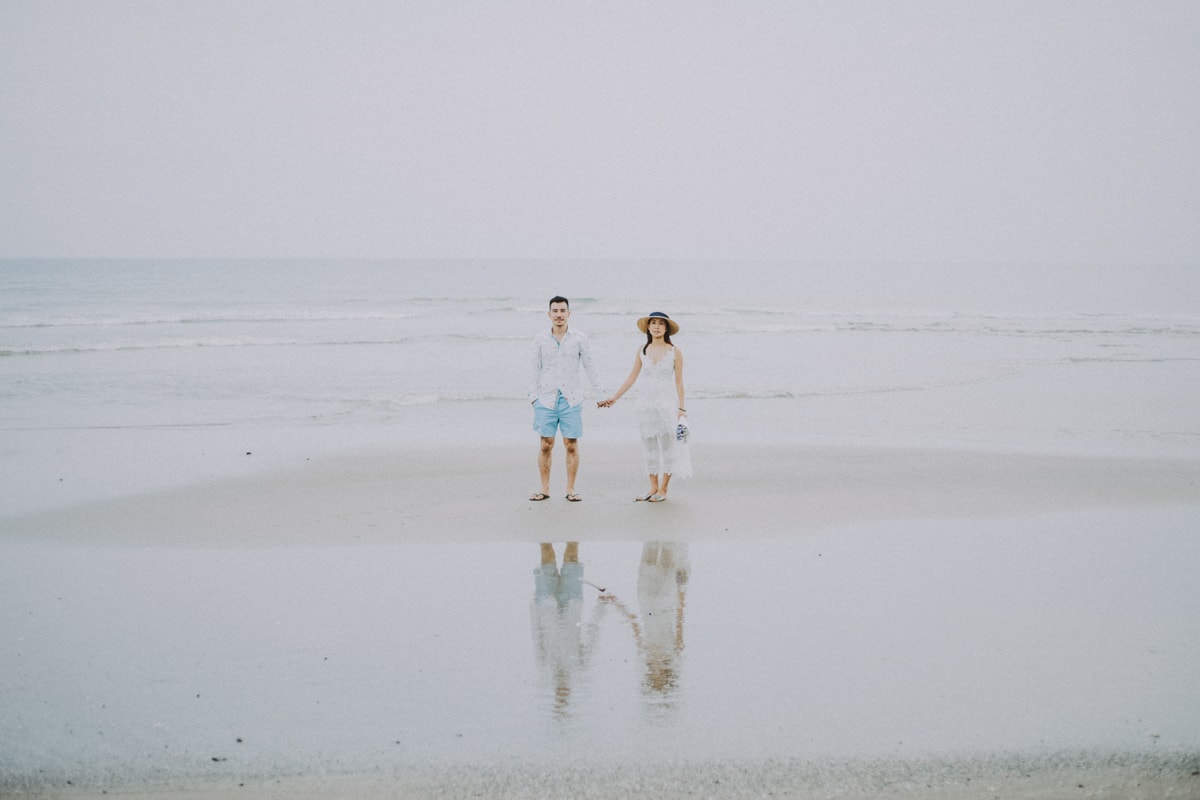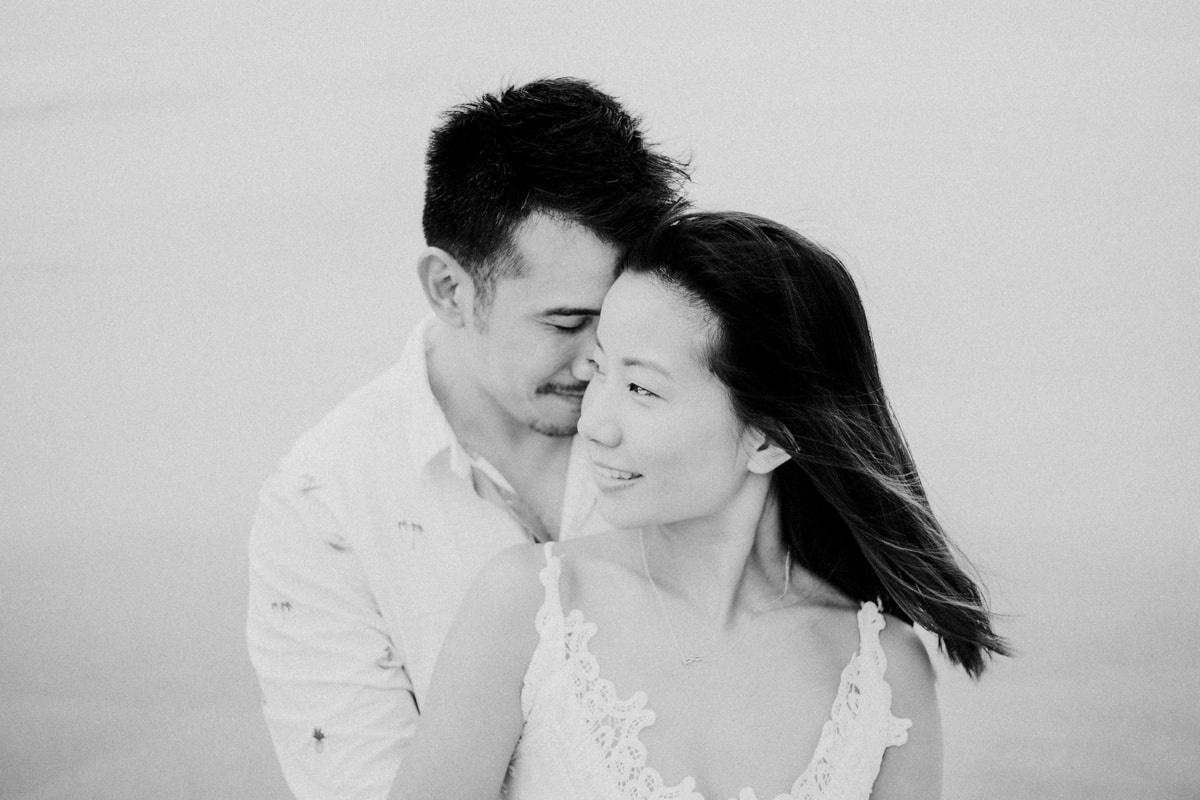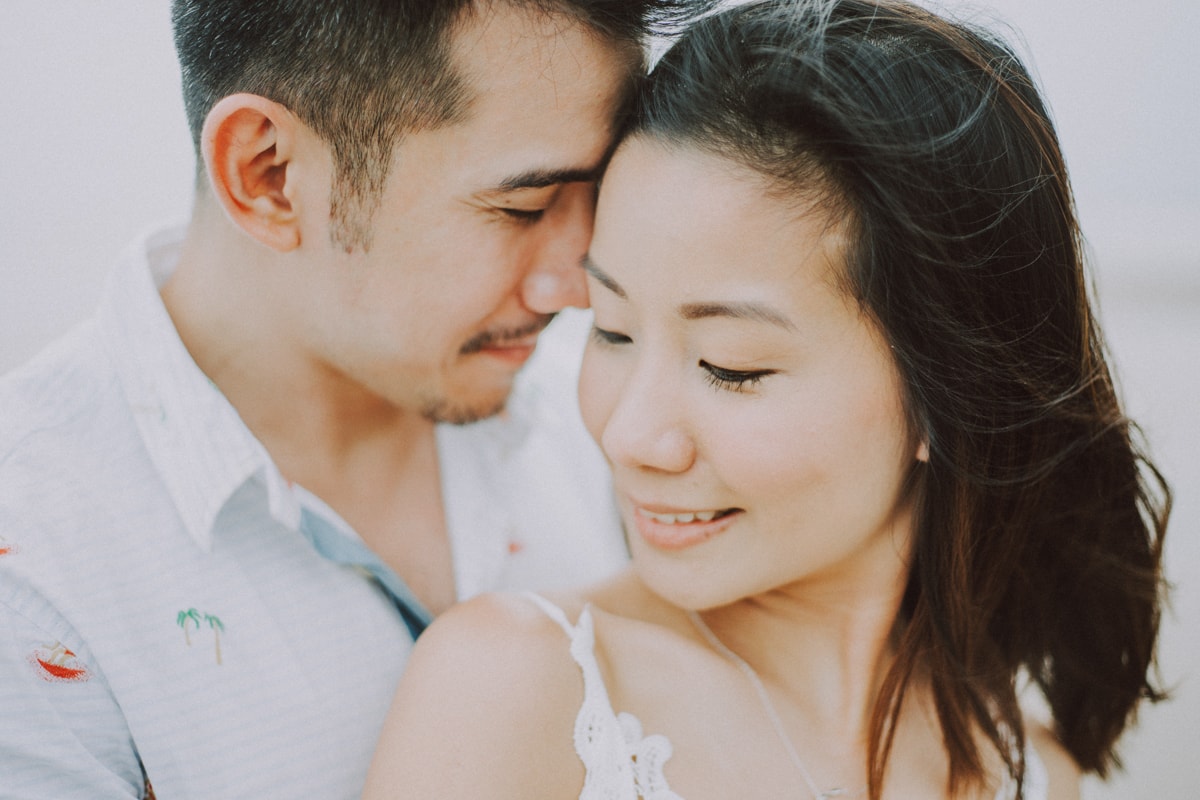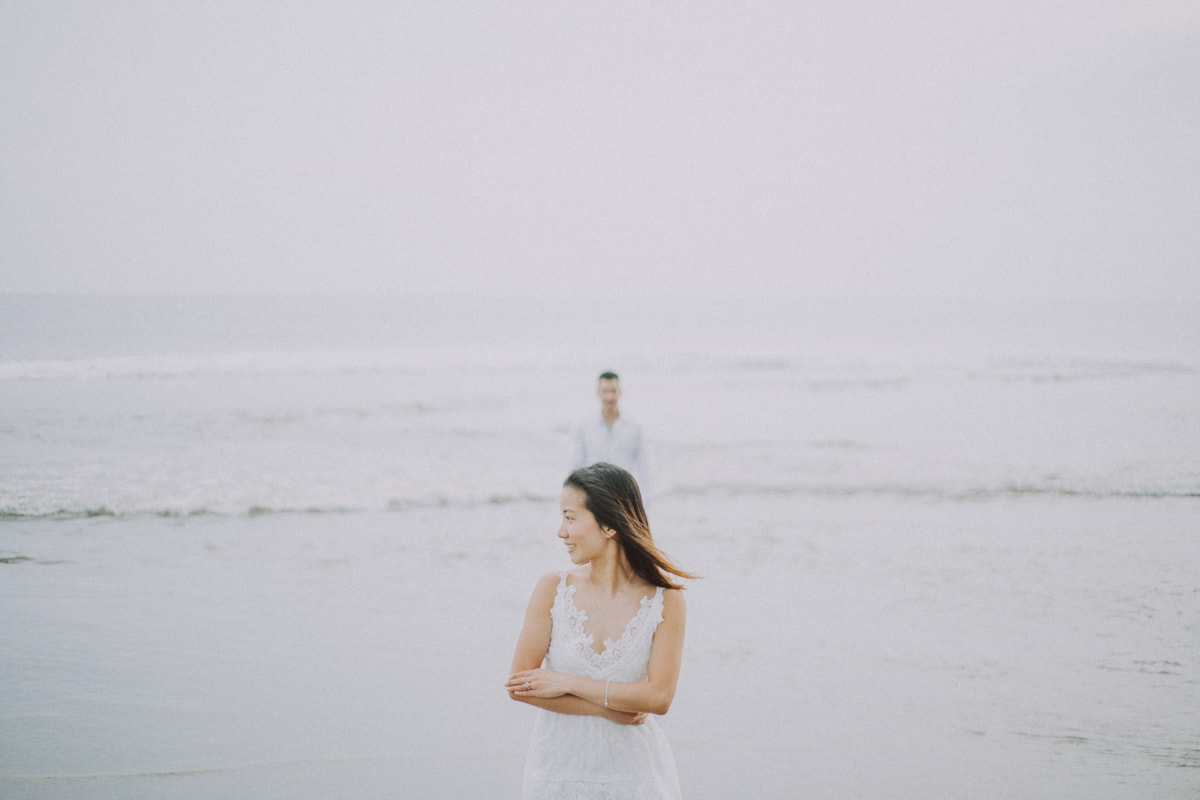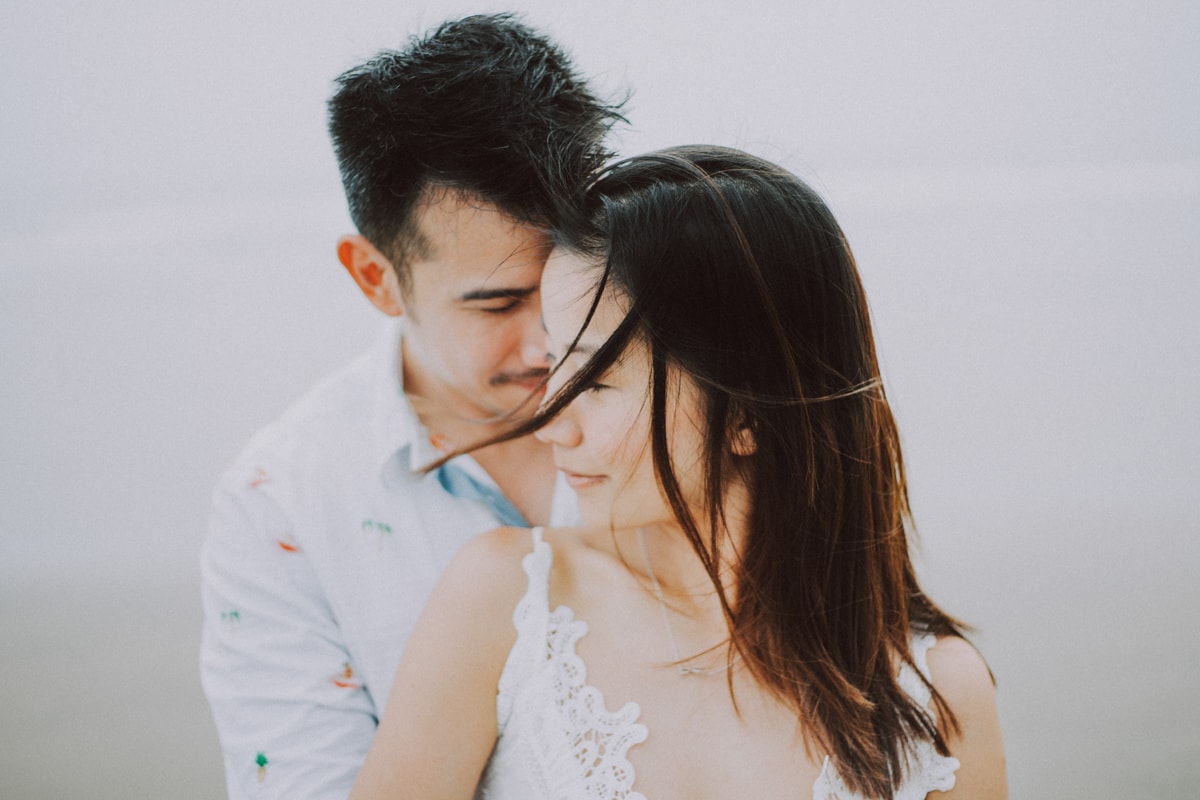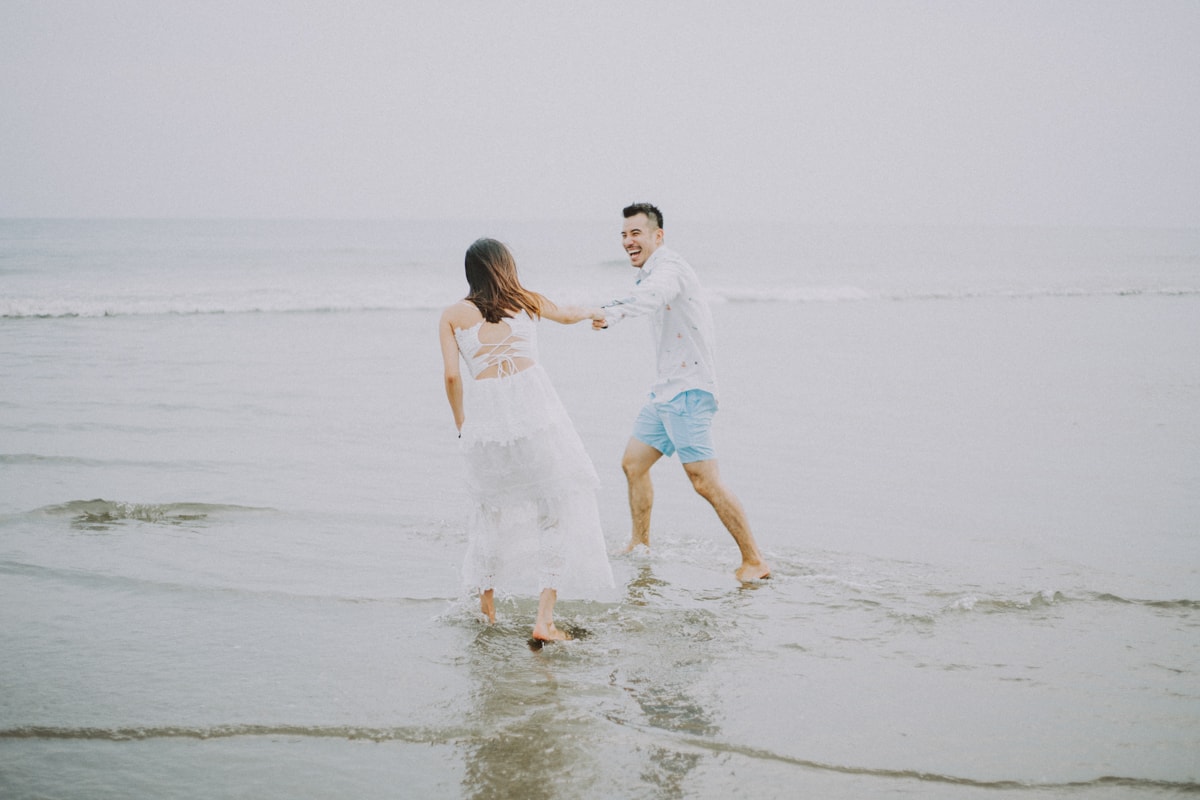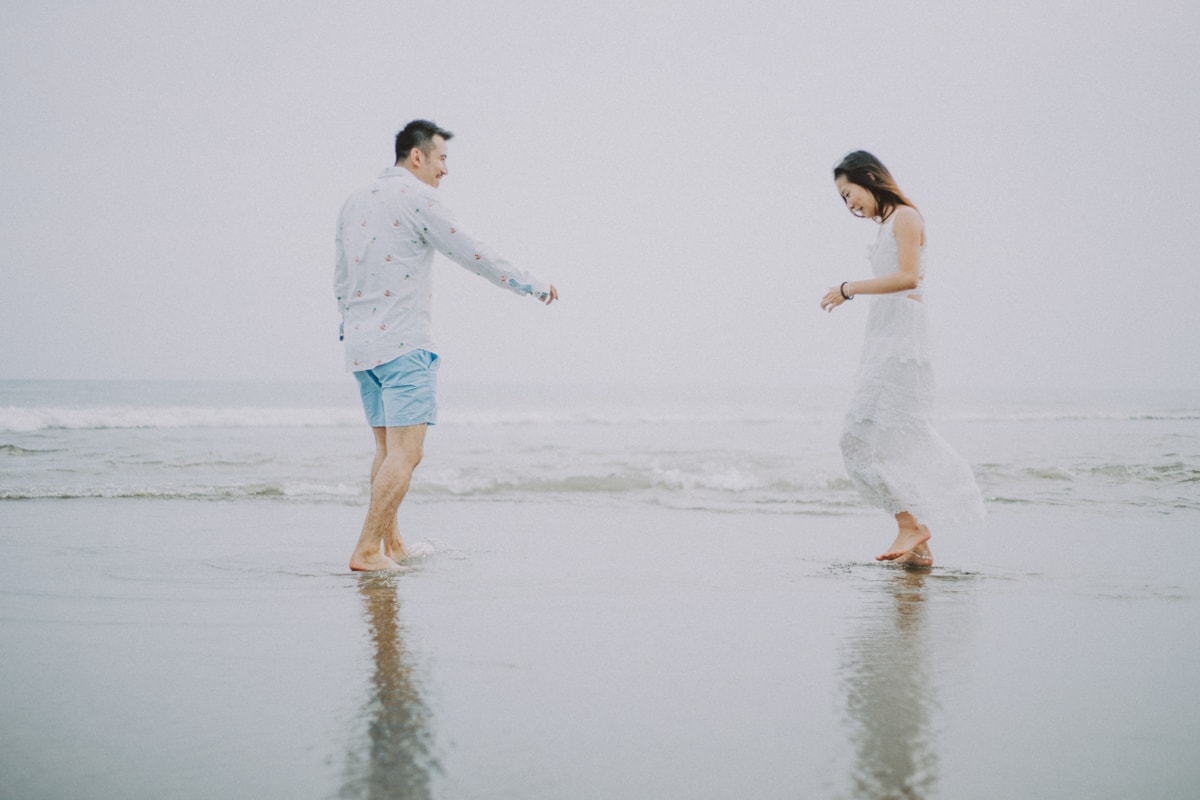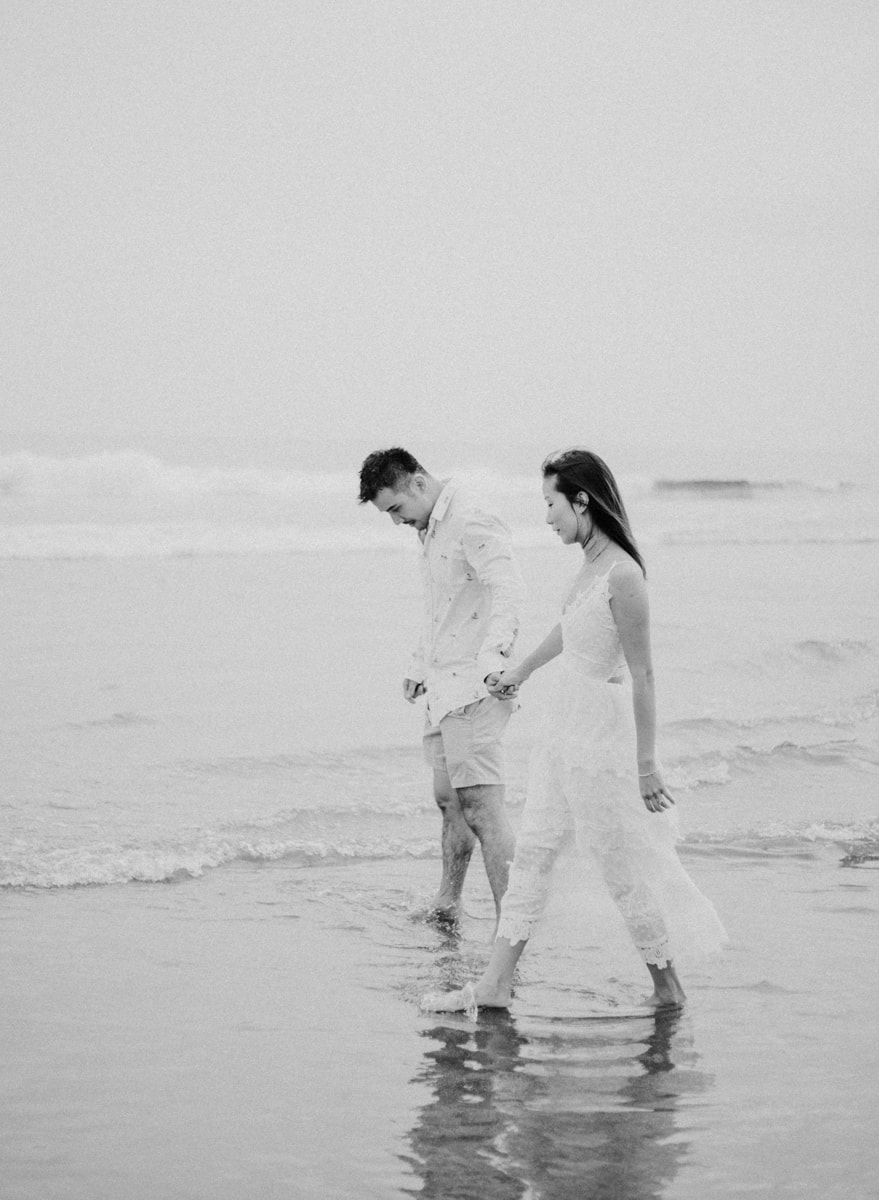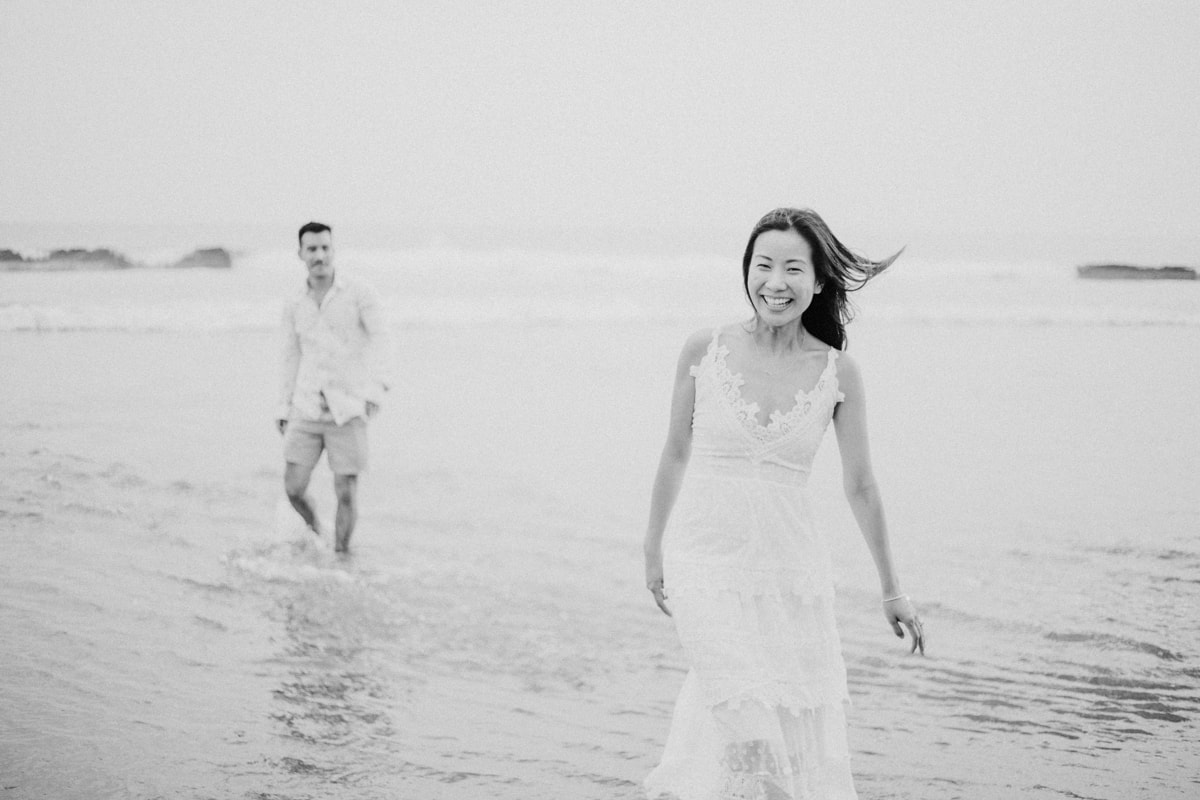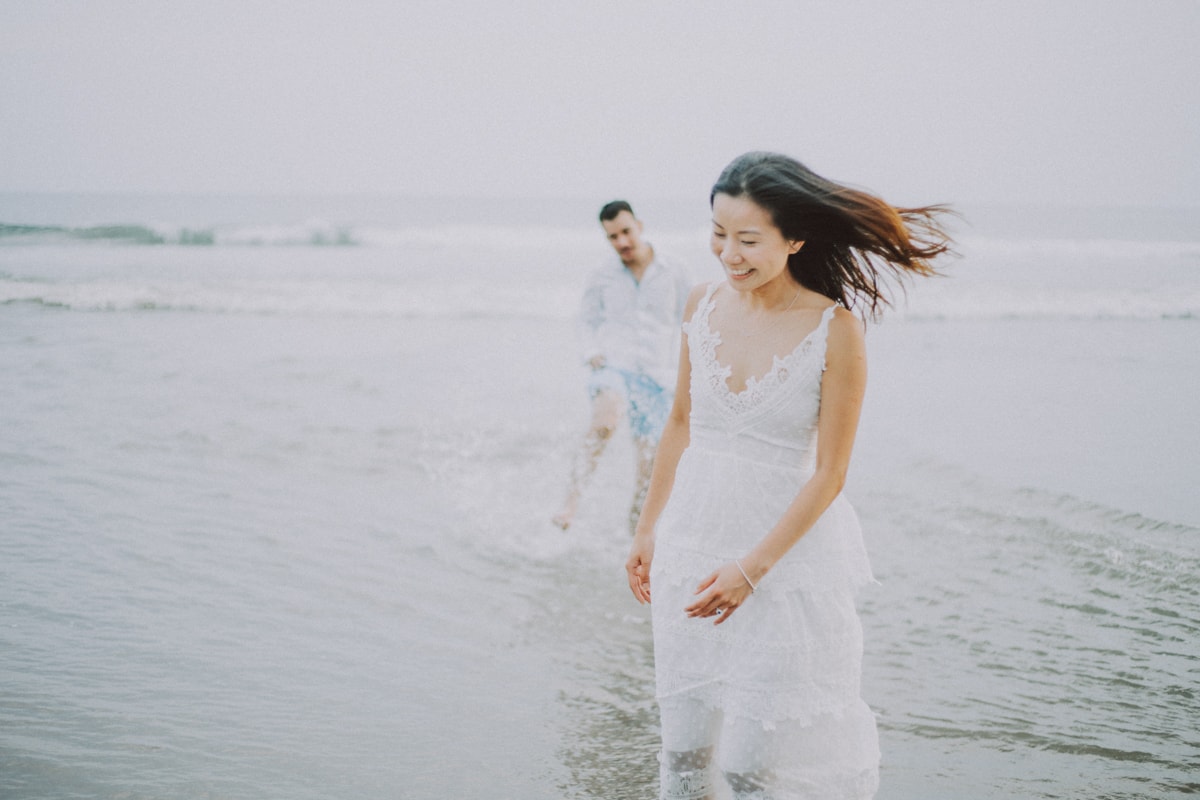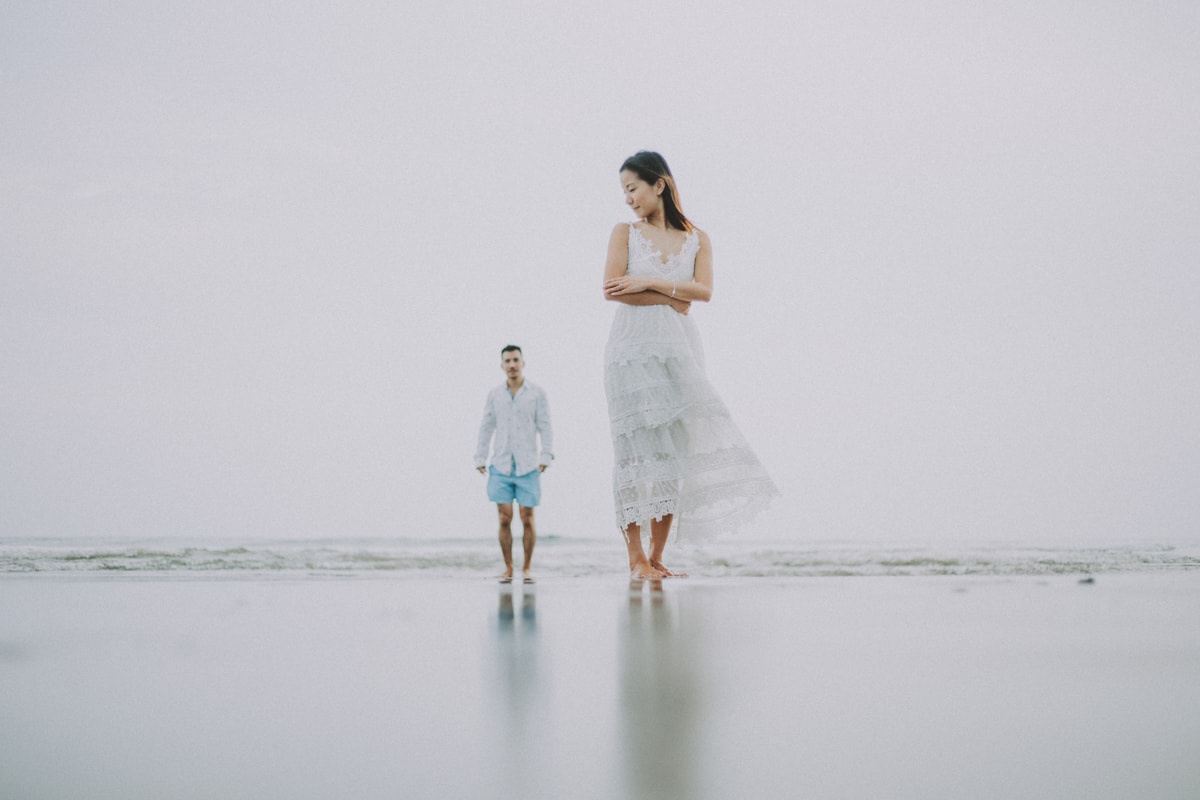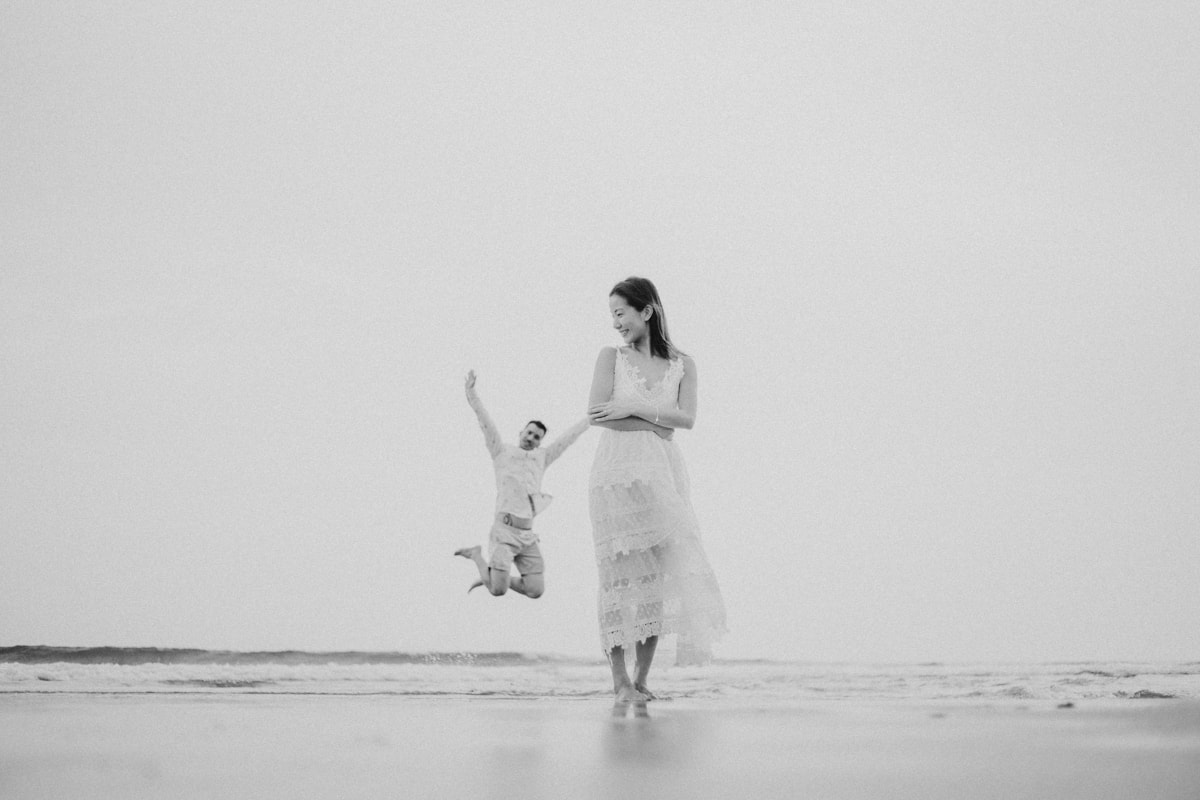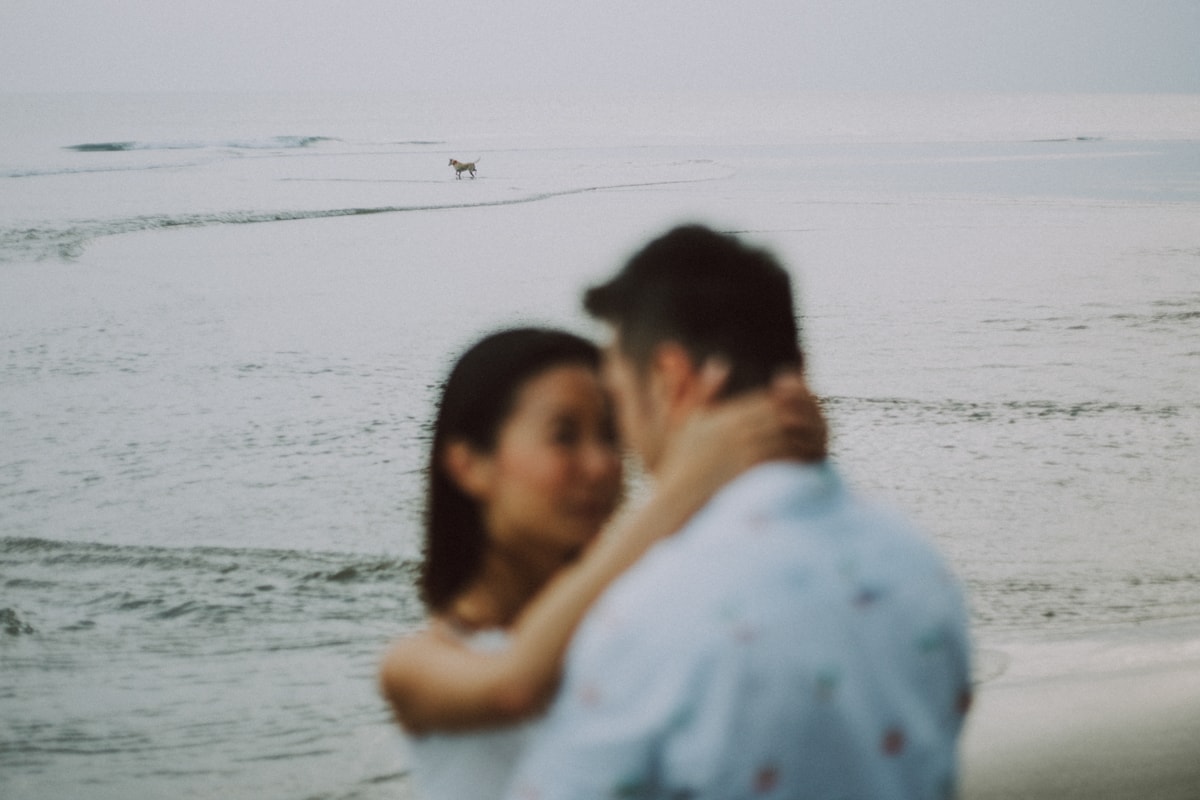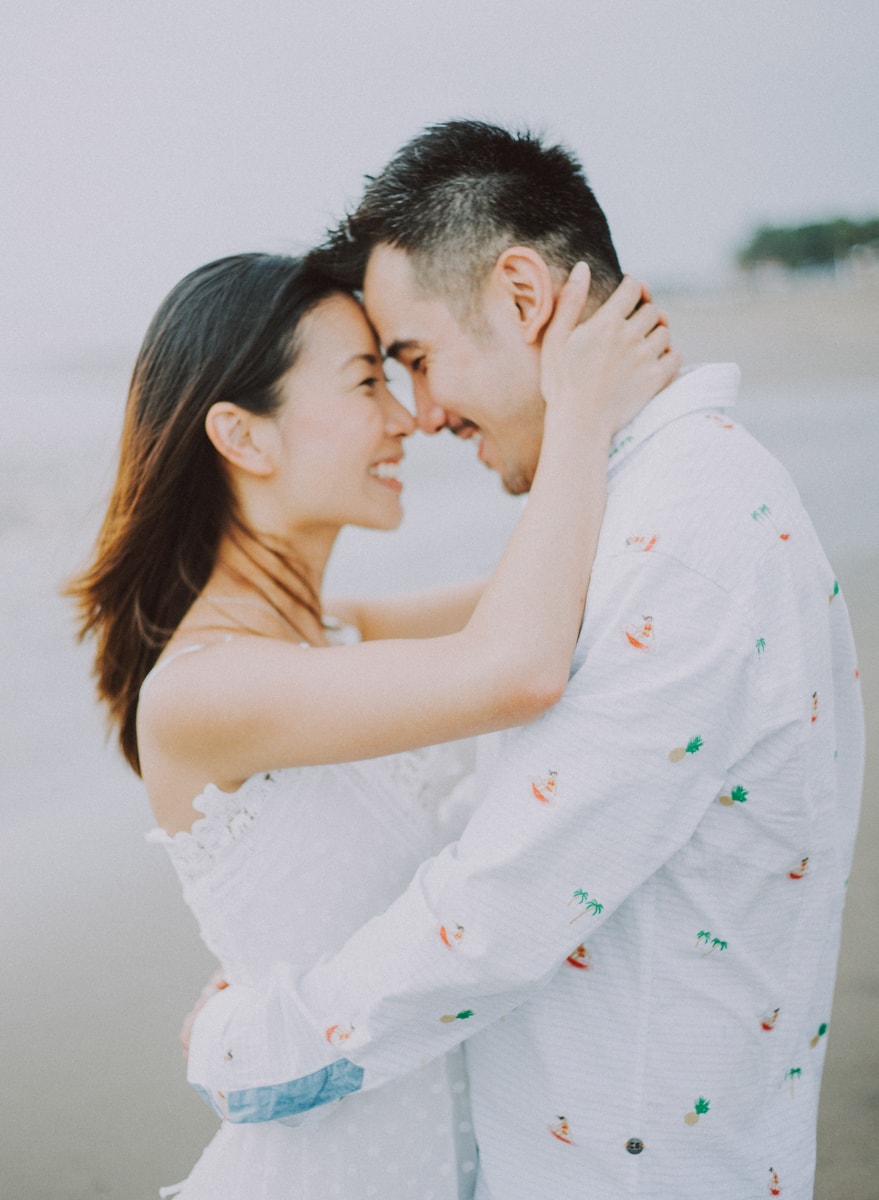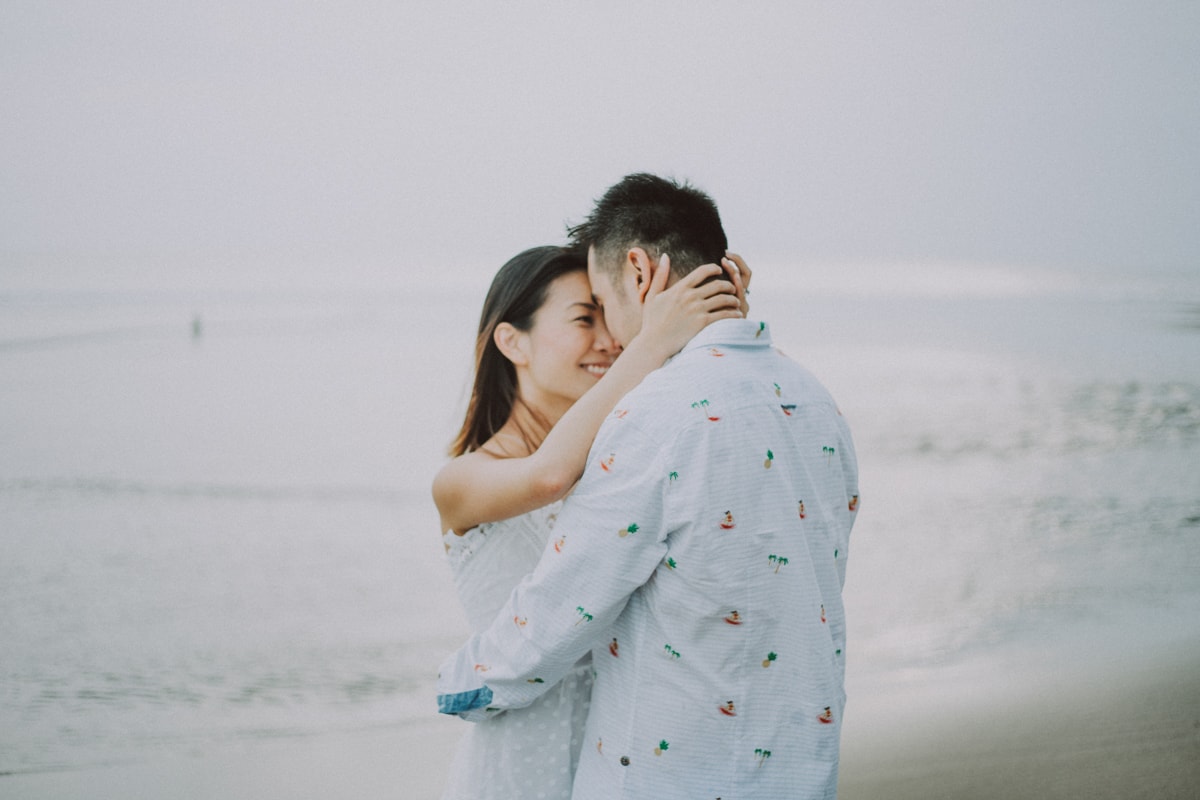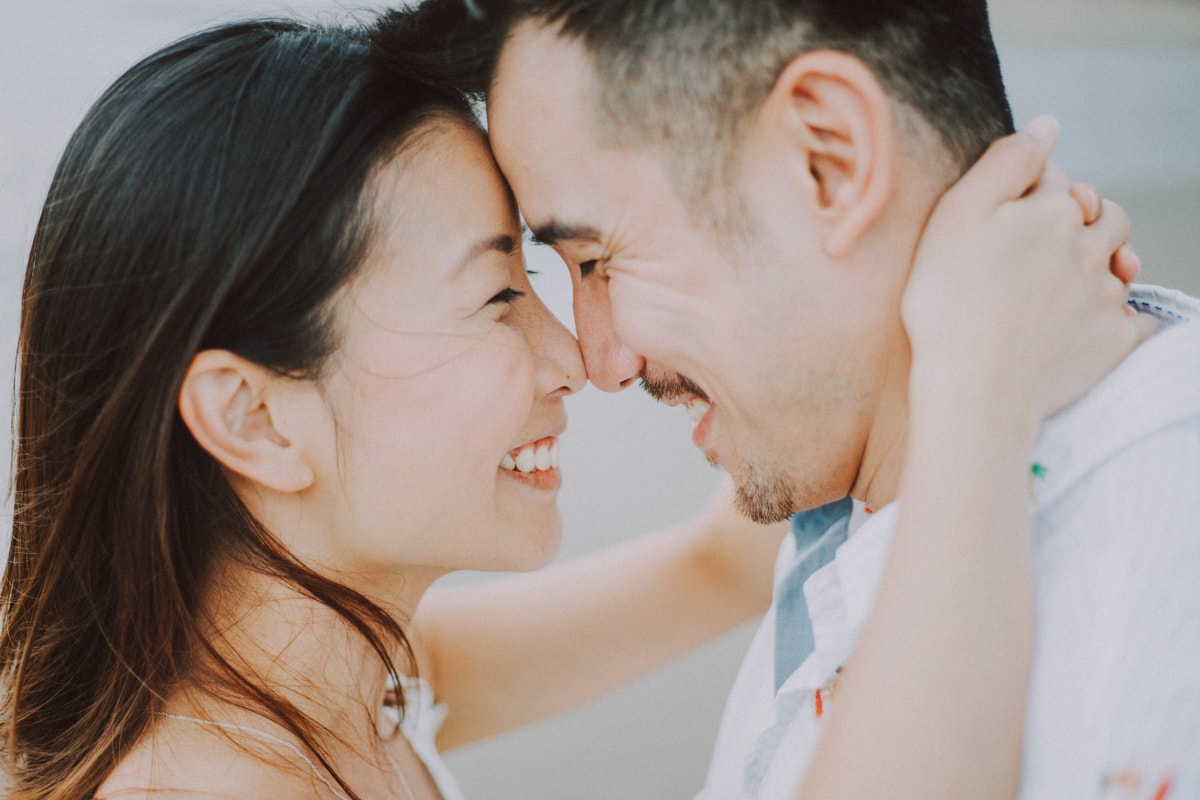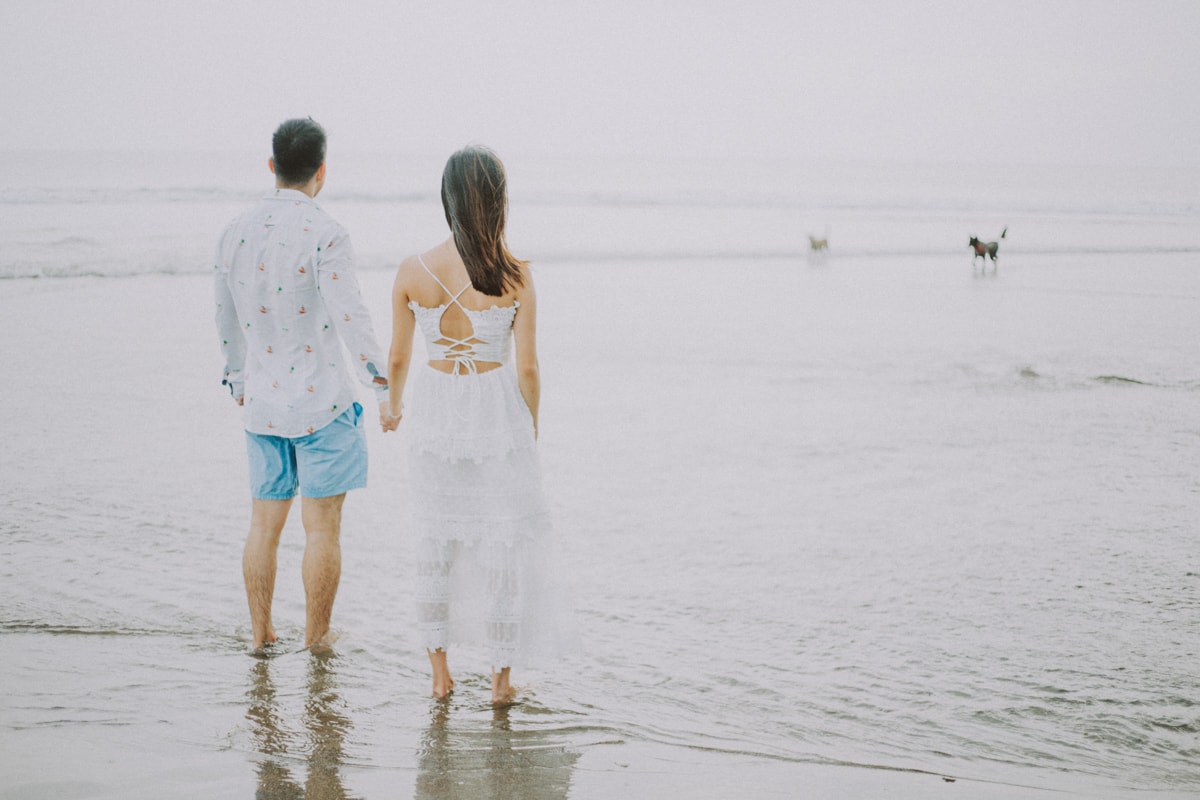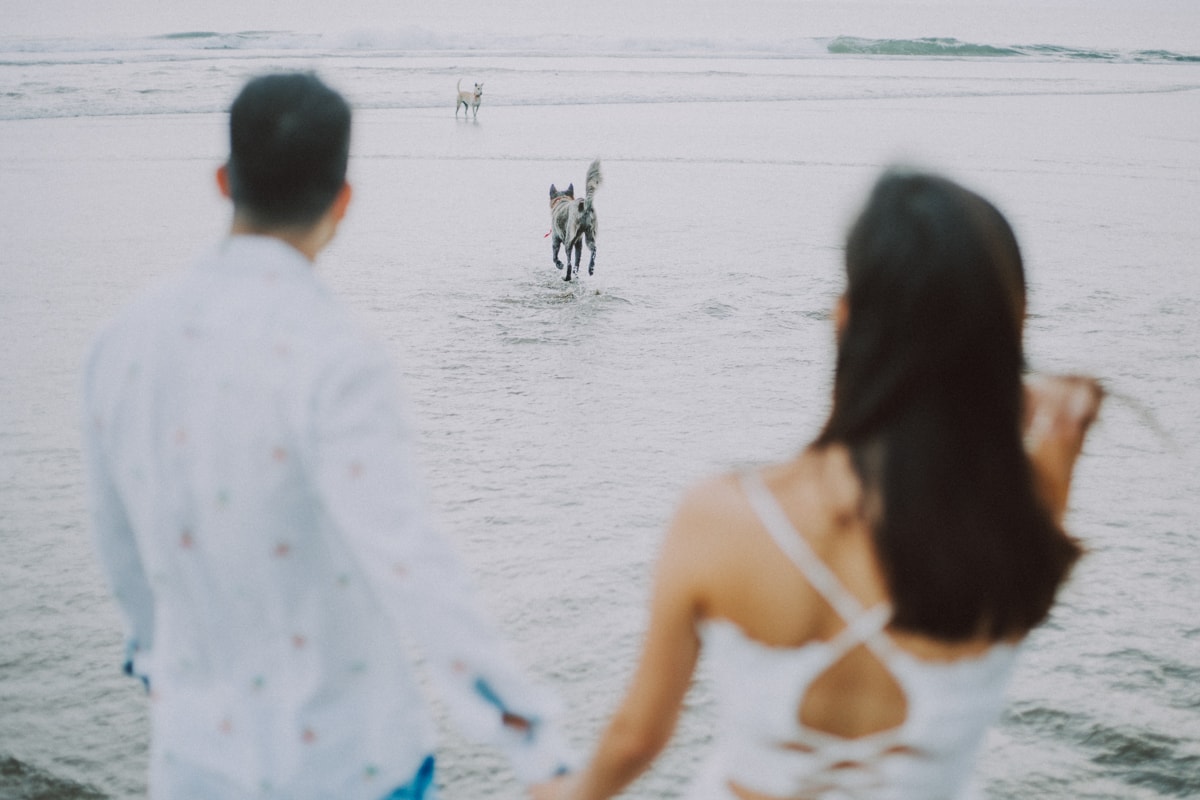 You know that beach is so fun, beautiful, and heartwarming, yet so dramatically gives peace to our minds and souls. Almost every people in the universe would love to go to the beach and get some coast commitment portrait. How about you? Do you agree with us? Sure you do.
It's the reason why all people gather from all around the world to visit Bali, to enjoy its beautiful beach. It's practically the same reason why Eunice and Jo were really enjoying their session. It was designed to be like that. Of course, we also have the same feeling and energy while we are on the beach. It creates harmony between us, the photographer to the couple, and vice versa. You can check our newly posted engagement photos session in Nyanyi Beach for a more energetic and fun photo session on the beach.
Do you interested in exploring a few of Bali's best beaches for engagement or couple sessions? We will write further about that topic in the later photo journal post. Stay tuned!
— Cheers
Agra Photo & Film — blog | portfolio | contact us
Home » Engagement » Beach Engagement Photo in Canggu Beach — Eunice & Jo