Bali Wedding Videography: A Definitive Guide for Couple
When a couple asks us to take videography at their wedding in Bali, we have a big responsibility to tell their story and show how beautiful the wedding is.
We don't think this is a small thing. We both want to make the best wedding film in Bali. Because we're giving our clients a way to remember their big day.
The wedding videos we make will be passed down from generation to generation. We hope you like our guide to making a wedding video. We made the best guide to wedding videography because of this.
We've been in the wedding business for more than 10 years combined. So we wanted to share the best things couples can do on their wedding day to get the best wedding film in Bali.
In this guide to wedding videography, we'll talk about everything from where to get ready for your wedding to how to make sure your wedding film has excellent sound.
None of these ideas are necessary at all because every wedding is different. But we think if you do your best to follow these steps, your wedding video and photos will be great.
Furthermore, if you need other guidance, you can visit our comprehensive guide to Bali wedding photography here on our blog.
BALI WEDDING VIDEOGRAPHY PLANNING STAGES
First, we wanted to tell you a little about how we do things before a wedding and how couples can make things easier for their vendors.
We love taking care of our clients, and we think that when you hire Agra Photo & Film, you are hiring a team that cares about you.
It's hard to plan a wedding.
We've been there and know exactly how you feel, which can sometimes be overwhelming. So, to make things easier, here's what we suggest for your wedding vendor team in Bali.
About a month before your wedding, everything will start to come together. You or your wedding planner make a master list of every wedding vendor, from the caterer and cake baker to the florist and videographer.
Once you have this list, you should email it to all of your vendors. Your wedding vendors will talk to each other before and after the wedding, and your vendors will have a master list!
Tell your vendors about the timeline you make. We also suggest that couples talk with their photographer, videographer, and wedding planner to devise a schedule that works for everyone.
It makes the wedding day stress-free for everyone. Relax, and if you have any questions, don't hesitate to ask your vendor's team. We are here for you and happy to answer any questions.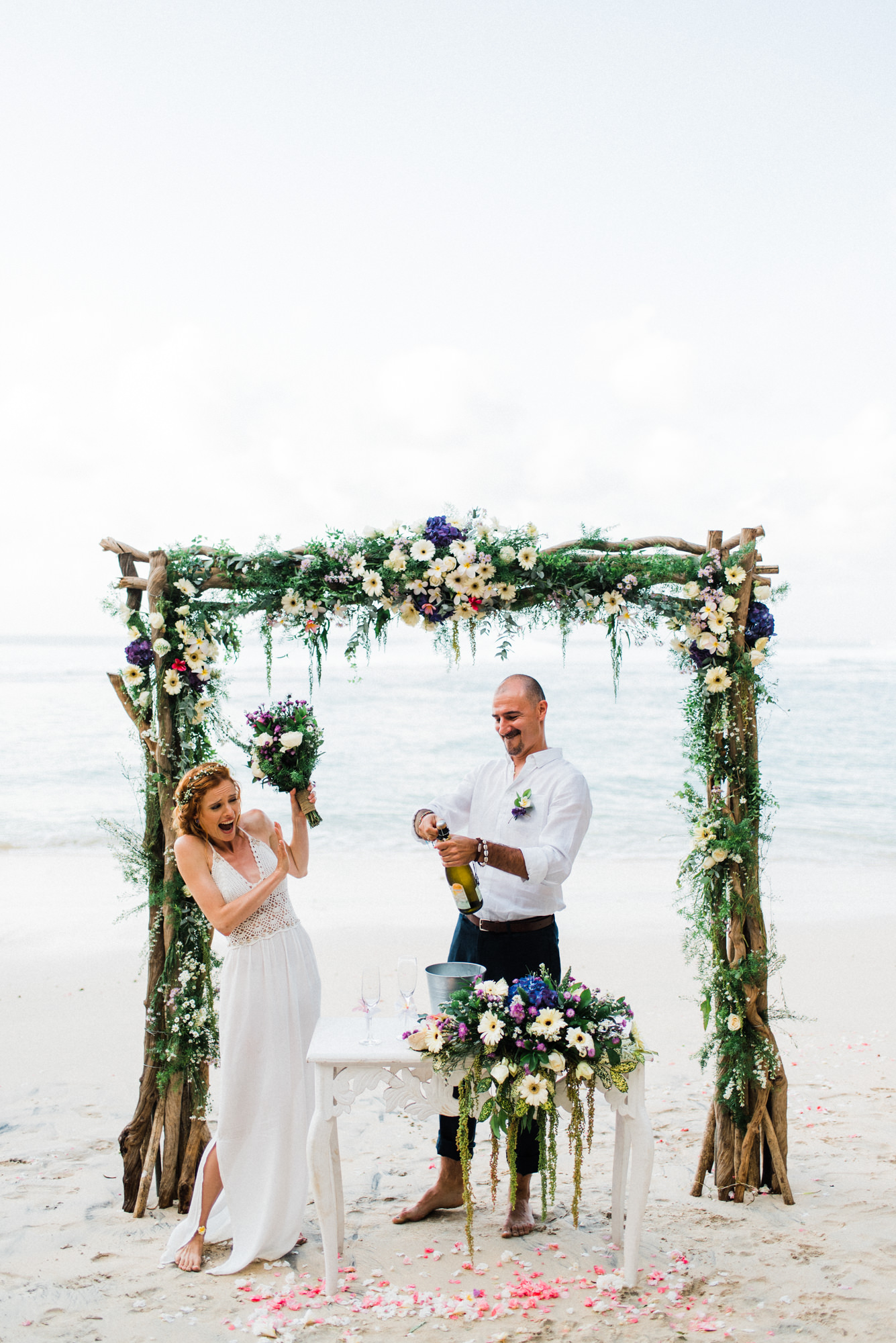 Related Post :
THE GETTING READY PROCESS
Second, we wanted to get right into the process of getting ready. Most of the time, getting ready begins hours before the photographers and videographers arrive.
If there are windows, we think you should get ready in front of them. Photographers and videographers should always use natural light.
We can bring light into any room if needed, but natural light is always best for your skin.
Usually, the people doing your hair and makeup will try to find a place with natural light, but it never hurts to ask! Talk to the hotel staff about your concerns if you are getting ready in a hotel.
Some hotels have better window options than others. The natural light is also beautiful when you put on your dress and accessories.
When it comes to details, the second thing we suggest is to have a box with all the things you need for your wedding day.
This could mean: Invitations and "Save the Dates," Rings, Shoes, Garter, and Special Jewelry when we get there. All the details shoot will make your Bali wedding videography looks excellent.
This will make it easy for photographers and videographers to find the details. Moreover, they get the needed shots without looking for all the little pieces.
You can even give the box to your maid or matron of honor so she can have them ready when we get there.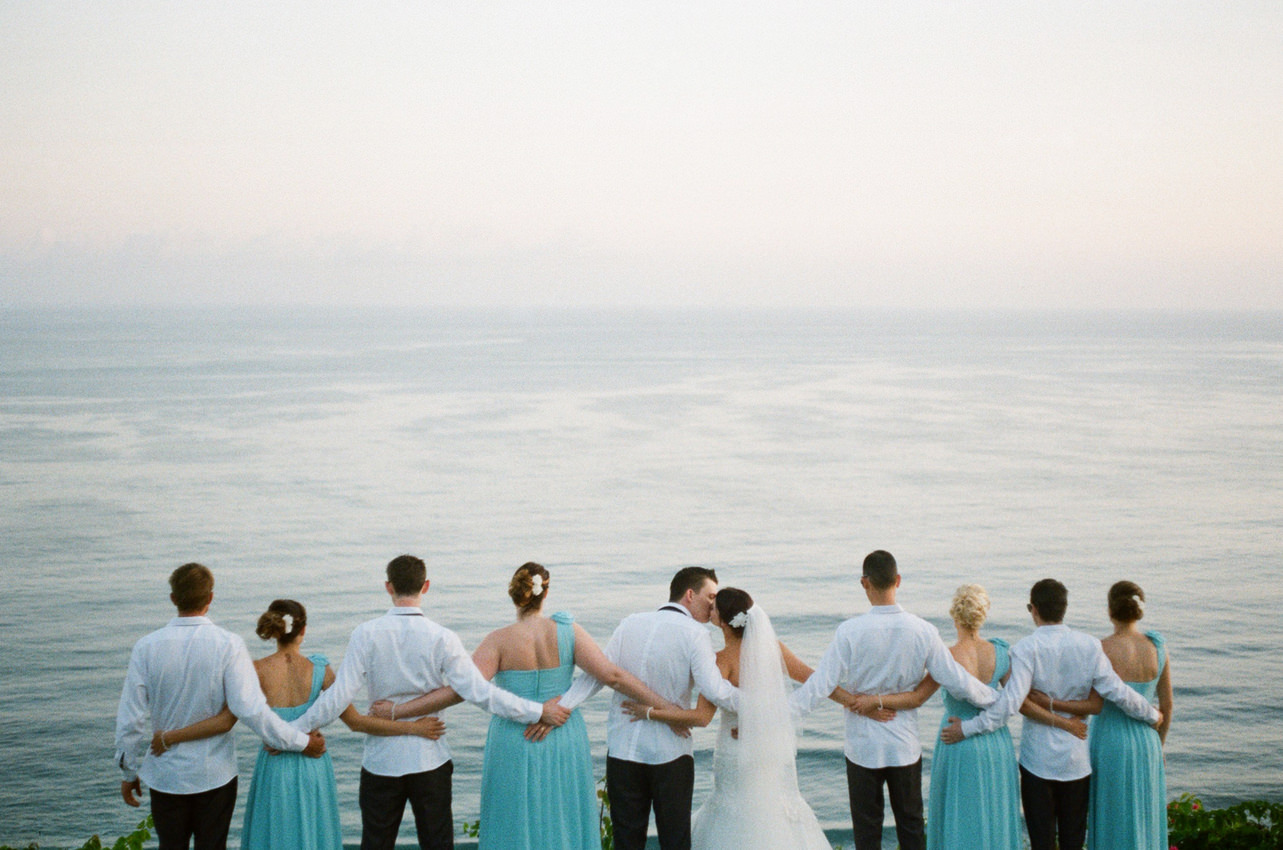 BALI WEDDING COUPLES SESSIONS AND FIRST LOOK VIDEOGRAPHY
We will always tell our couples to do the first look. About 75% of our wedding couples in Bali choose to do a first look.
It's not required, but we think it makes the day of the Bali wedding videography session go more smoothly. We suggest a first look for a few reasons. But the main one is that it helps relieve some of the anxiety and stress of the day.
You can see your best friend and spend some time alone with them before the day gets hectic and baffling. Enjoy this time and give yourselves a break.
We like to take a video of the first look and then give the couple a few minutes to themselves to enjoy the moment.
Second, it lets us do a session with the couple before the wedding and a small session at sunset after the wedding.
We love sunset sessions, and you should add them to your schedule. We usually quickly pull the couple away from the reception for sunset sessions to get a few more photos.
Most of these quick sessions only last 15 minutes, and you'll be glad you did it.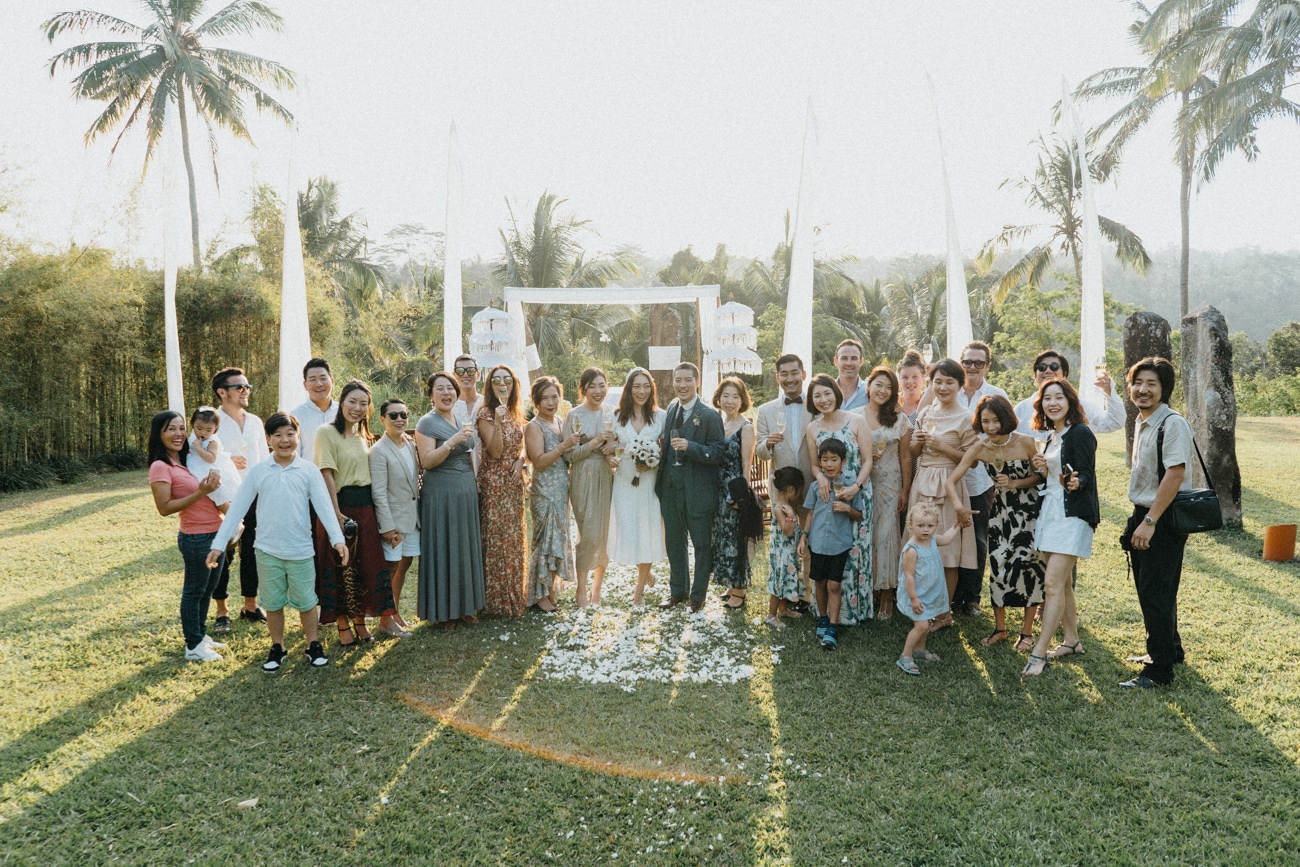 FAMILY PHOTOGRAPHS
As Bali wedding videographers, we don't usually take videos of the whole family. We'll let the photographer take pictures of you and your family at this time.
But if we do these things before the wedding ceremony, we have time to get ready for the ceremony.
To make things easier for your photographers, we recommend listing family photos with them before the wedding day!
One of our favorite parts of the wedding day is the ceremony. It's the time when you both promise to spend the rest of your lives together.
We use three cameras to record every ceremony, and we usually put microphones on both the officiant and the groom. This lets us record the officiant, bride, and groom in high-quality sound. It's one of the essential things in creating an excellent Bali wedding videography.
Let us know if you want to have readings, a soloist or vocalist, or anything else unique at the ceremony. This way, we can make sure to record it for you.
Nothing is worse than a surprise reading; once the ceremony has started, we can't do anything about it.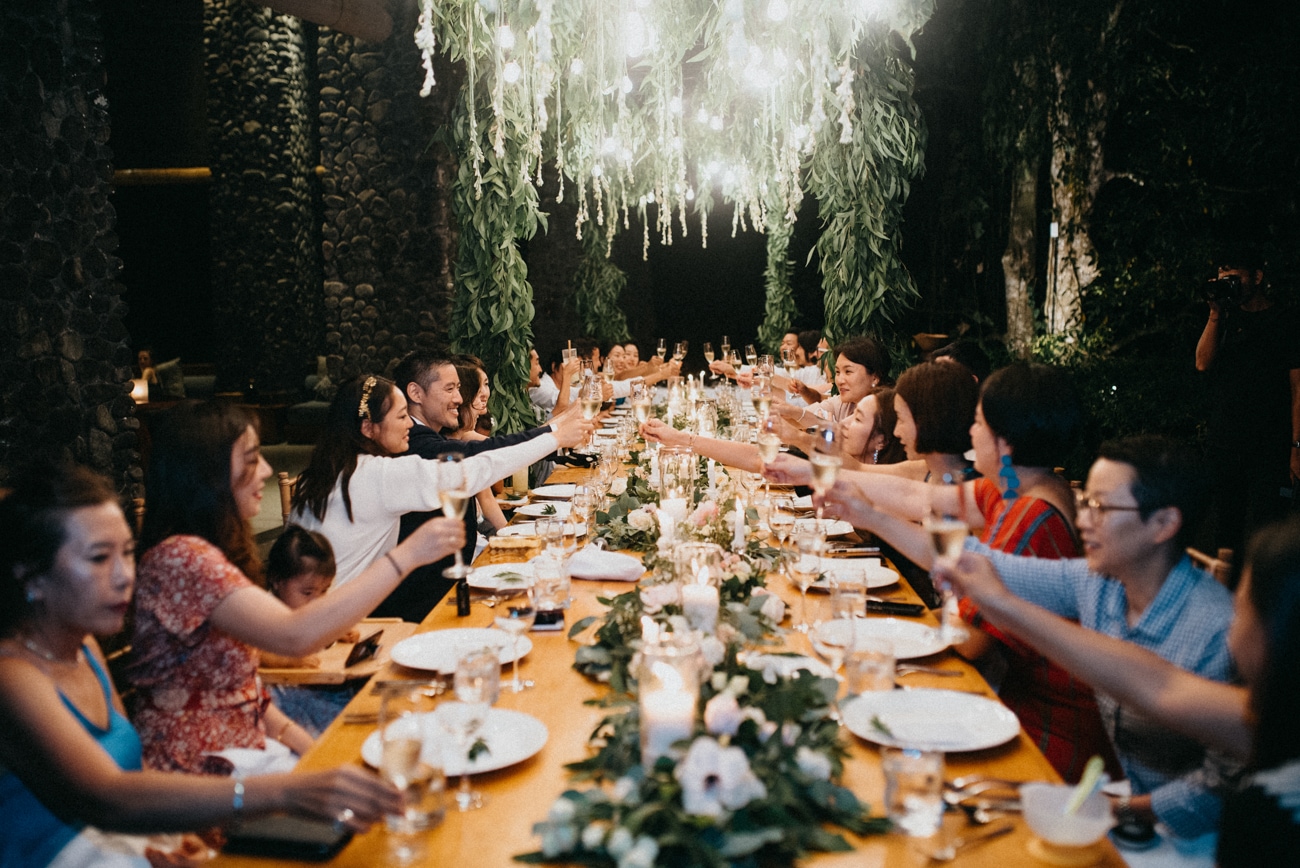 Videography Portfolio : 
THE RECEPTION
Let's kick off the wedding party! You've tied the knot!
Kick back and dance with your friends and family until the night ends.
We don't suggest anything special here. Have fun at the party, and you might even see us dancing.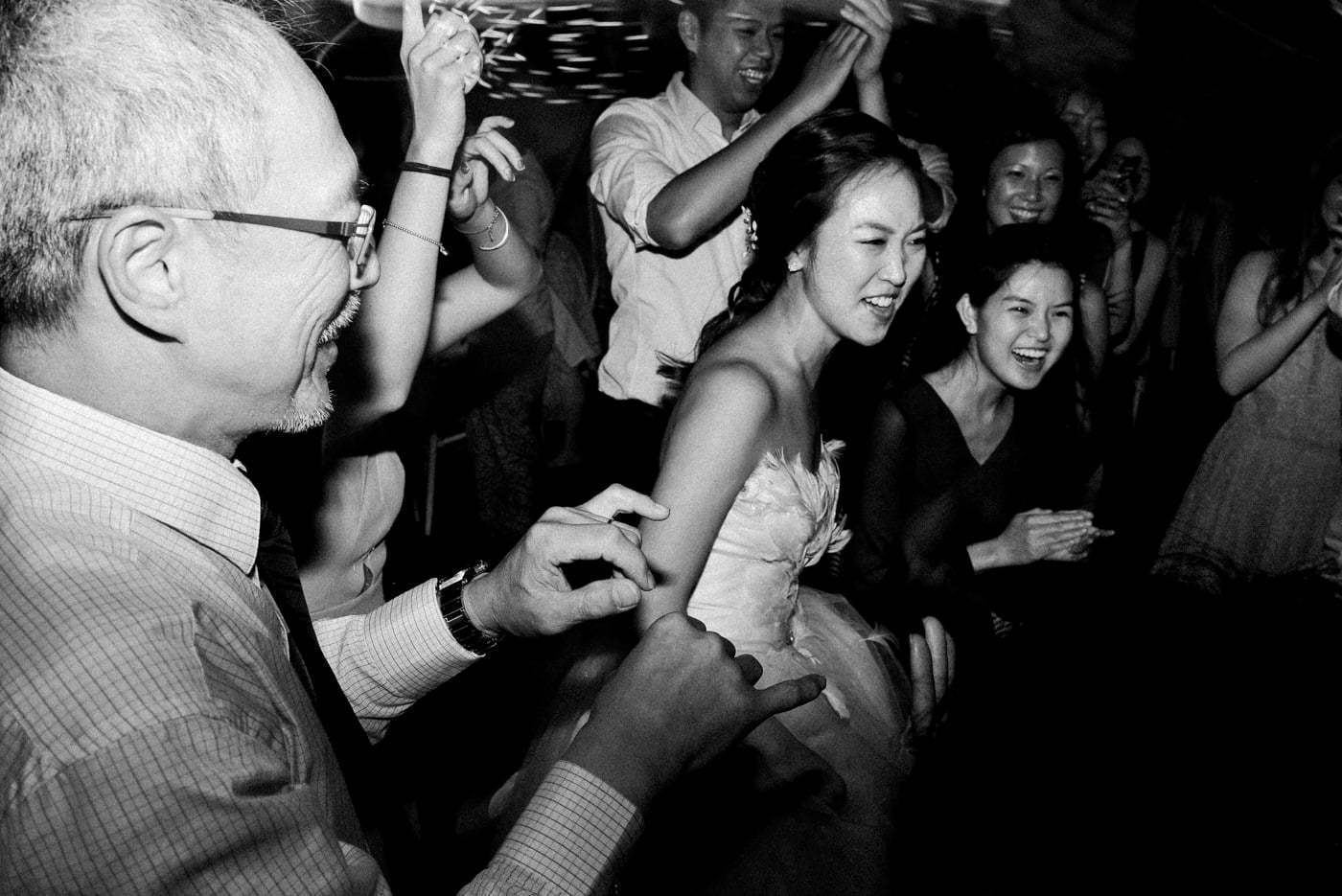 THE EXIT
Whether you're leaving with sparklers, bubbles, flower petals, streamers, or something else creative, we recommend stopping in the middle for a kiss or the classic dip and kiss. That would create an emotional Bali wedding videography moment.
This is an excellent time for a picture with all your guests who are happy for you as a married couple. After all, you're married and will spend the rest of your life with your best friend.
If you follow any or all of the steps in our guide to wedding videography, your videos and photos will be great. Just remember that your wedding vendor team is here for you and happy to answer any questions you may have.
Our goal is to make your day the happiest and least stressful possible!
BALI WEDDING VIDEOGRAPHY – CONCLUSION
Well, we hope our guide to wedding videography in Bali will make you less stressed and more organized. Don't worry; we will do our best to make everything run smoothly.
If you need any further assistance, please let us know. We'll be happy to discuss everything you need for your big day.
Moreover, make sure to check our Bali wedding film portfolio for some inspiration.
Cheers.
— wynprmn