Balinese Dancer: A Contemporary Portraits in 2020
First, I would like to introduce you to an amazing Balinese dancer from Ubud — Ayu Anantha.
She was born and raised in the middle of the art and culture hub in Ubud. Her amazing talent came from both of her parents. No wonder Ayu has become one of the well-known contemporary dancers.
She studied dance major at the Indonesian Institute of the Arts in Denpasar, Bali. Her dance genre is contemporary dance. But still adhering to the traditional Balinese dance as the basic.
Moreover, most of her inspiration comes from nature. Most of them are about how nature reacts to each other and how all the creatures move forward to survive. Then you will notice all those components affect her dance choreography, which you can find below.
Amazing, Fresh, and Airy Portraits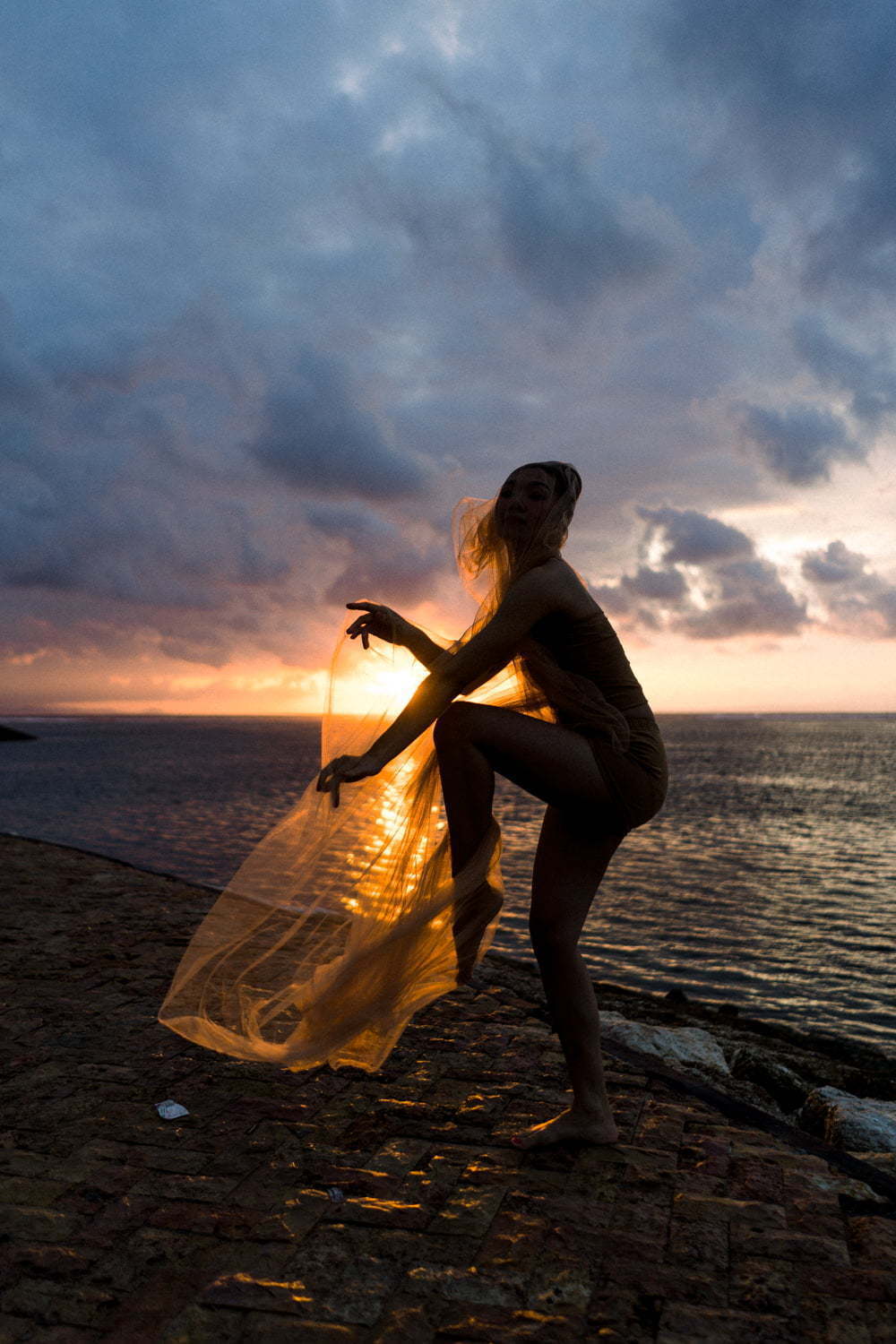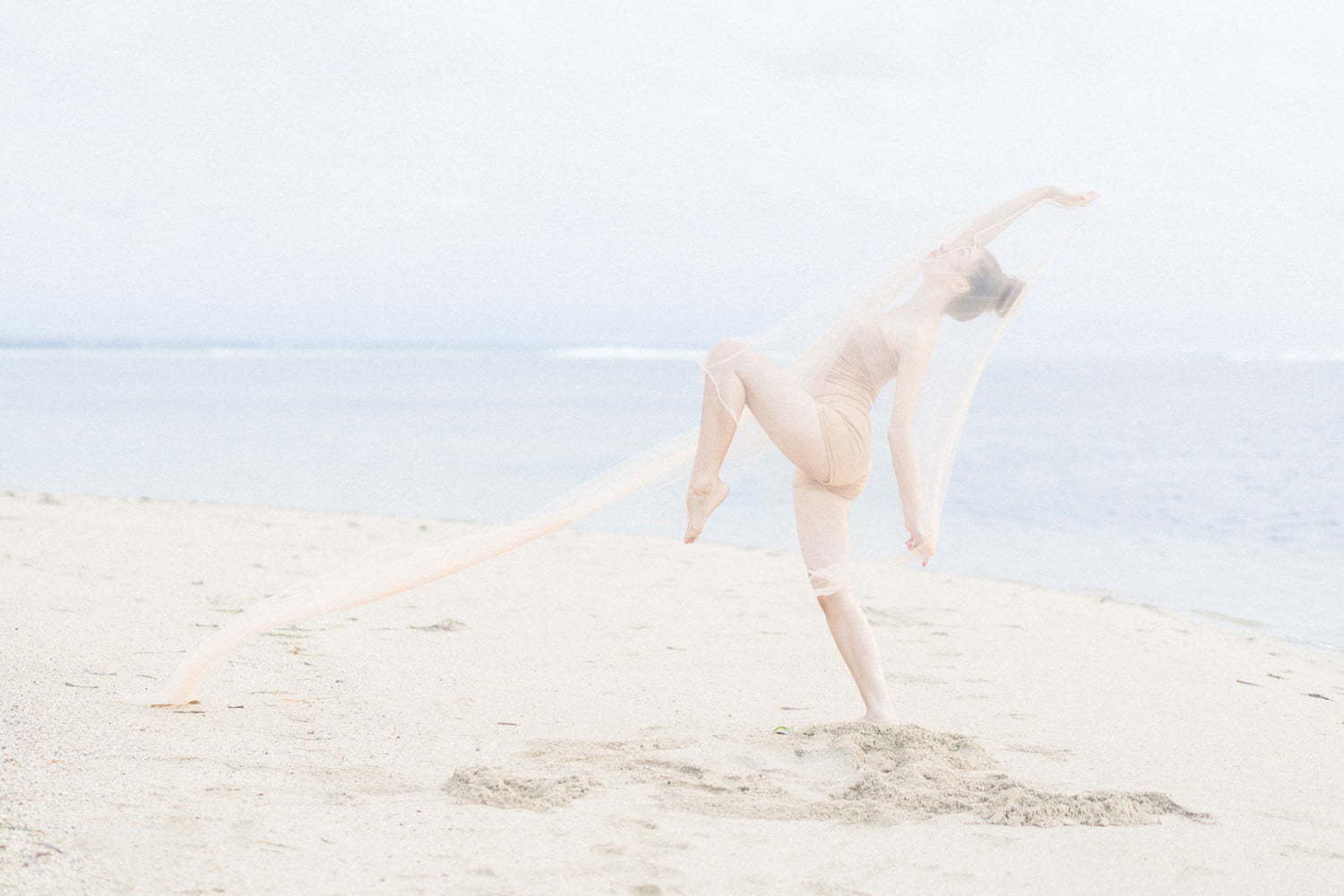 A Collaboration Work
In particular, this is a collaboration between Ayu and us as a dancer. This project aims to build a solid dance portfolio for Ayu herself. And surely, it becomes our pride to have a great portrait portfolio. It was the first time I had shot the Bali contemporary dancer portrait since the beginning of my photography career.
We have the same problem in common, though. So do the rest of the people in the world. We know very well of the corona pandemic. Bali's wedding industry is stuck because no one can travel from a foreign country to Bali.
Then this great idea comes to us, having a great collaboration. Surely our goal in these hardest times is to help each other. As we are both artists, We should make a difference. Rather than staying at home and doing nothing, it's better to rise and keep doing great work, hoping that we are more than ready to go when everything is going right.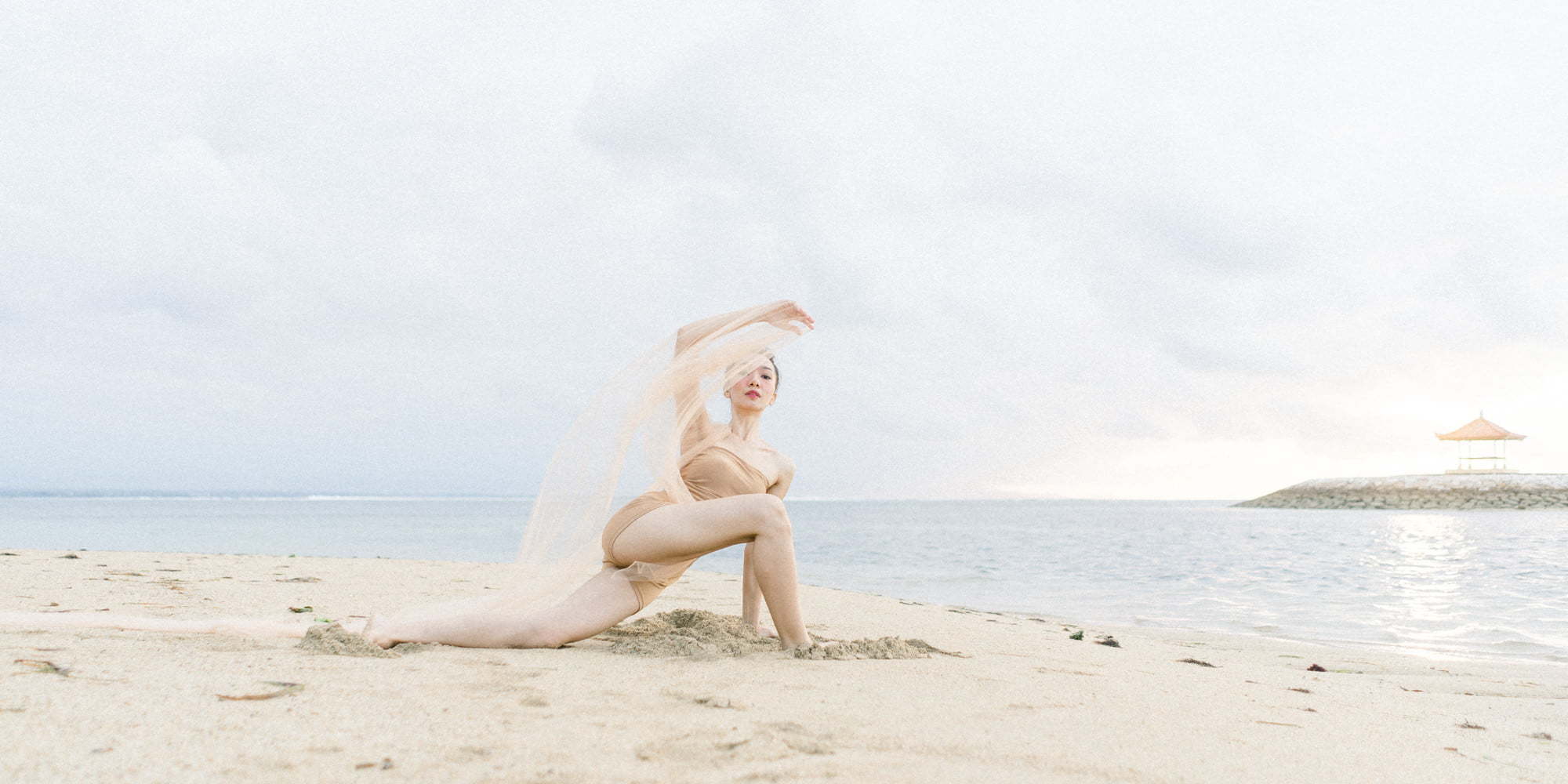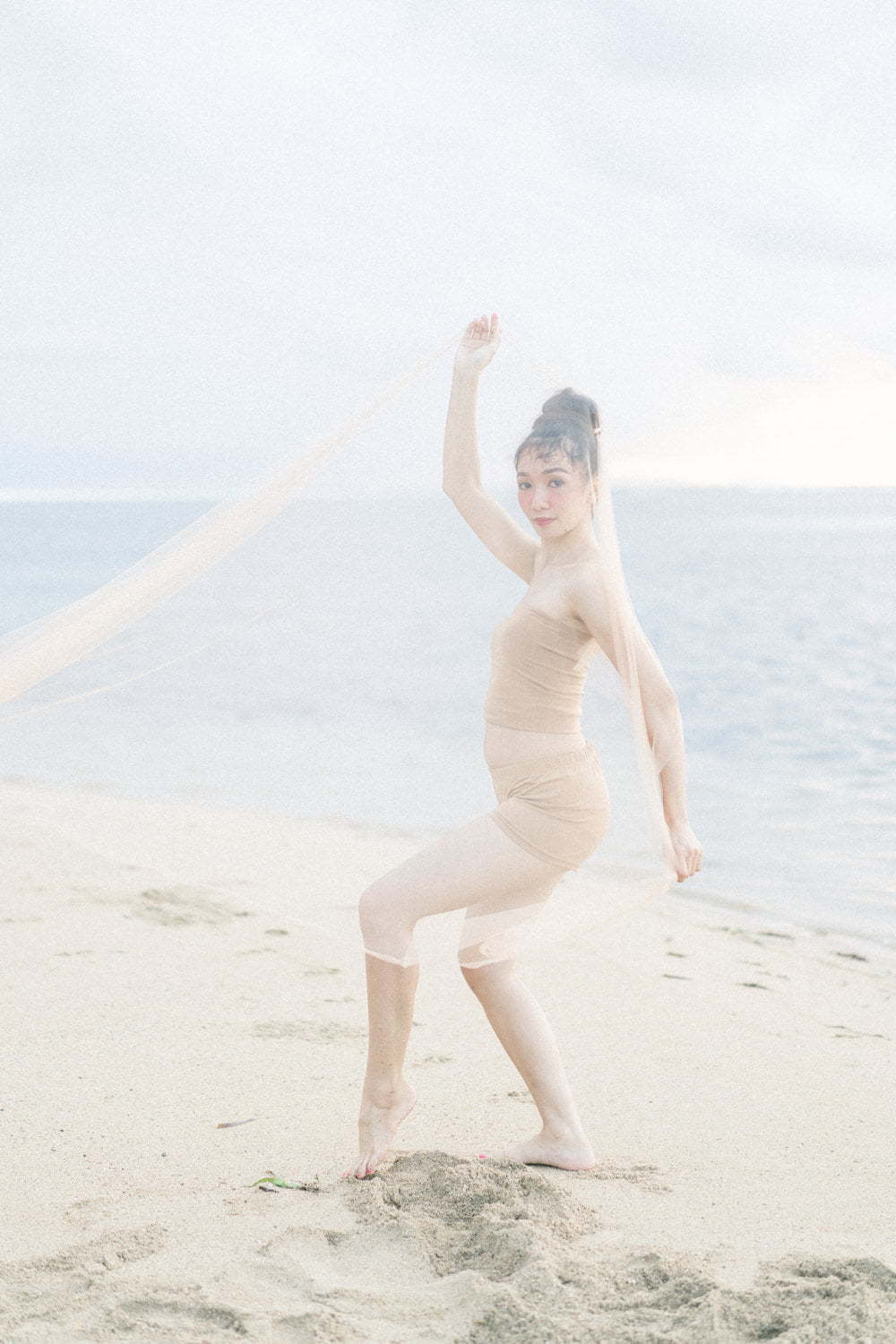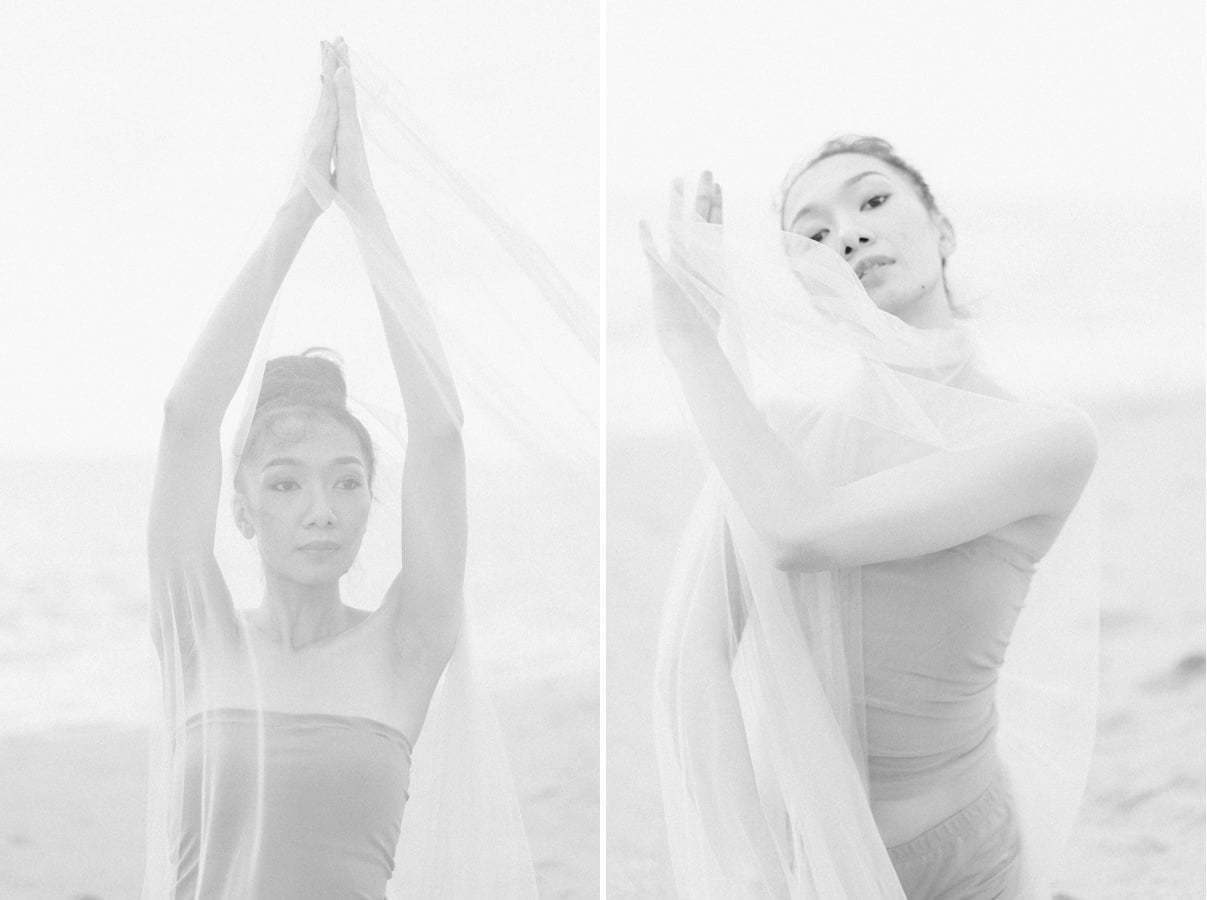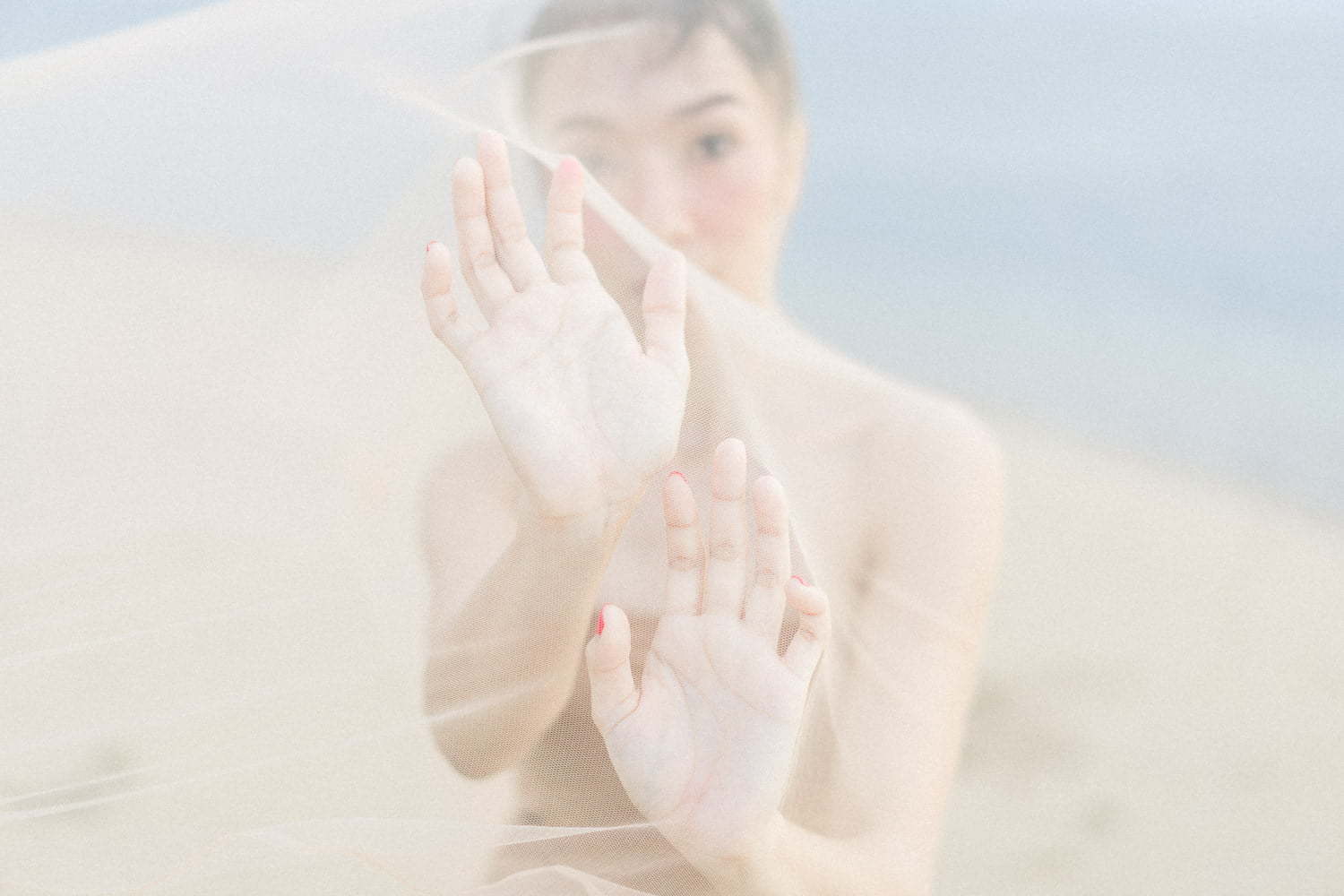 Emerging Soul
Before we go further, I'd like to ask you a question. Have you watched a dancer from a very close range? Can you feel the energy and soul that emerge so beautifully? If so, then so do I.
Most of the time, I only have a wedding or engagement photo session with a non-artist-related person. They might be doctors, lawyers, and others, which are not getting used to being posed. We have to direct them to meet our style and mood.
It's a different kind of experience when we shoot a dancer or artist like Ayu. We don't need much effort like we usually did. We enjoy how she moves and then captures every single best movement she has.
Furthermore, the emerging soul of how Ayu determines his dance pose makes us love the photo session. We can feel her strong energy spread up and contagious. It also makes us feel deeper, just like how she did it.
It was just a kind of great experience. Our souls are emerging as well.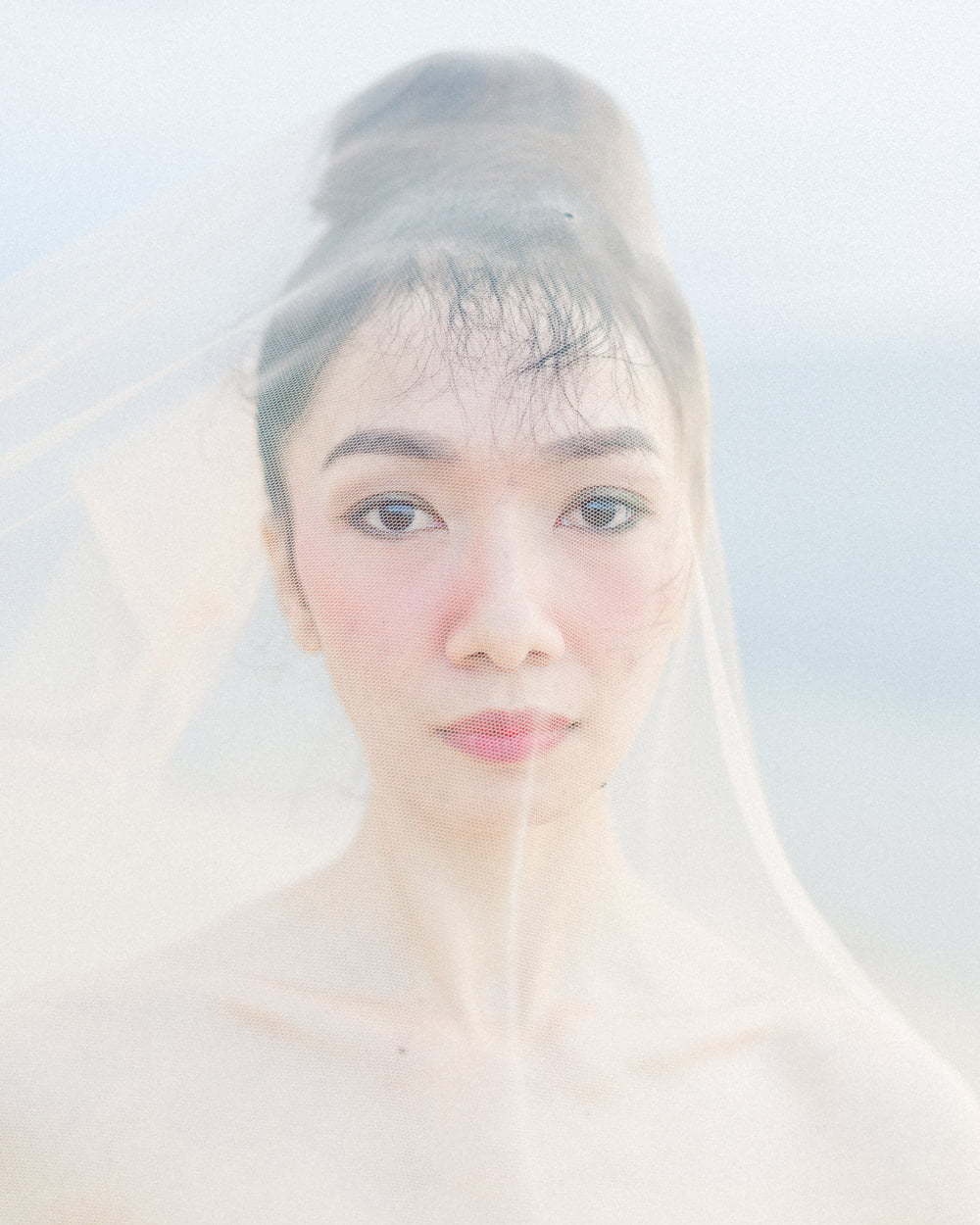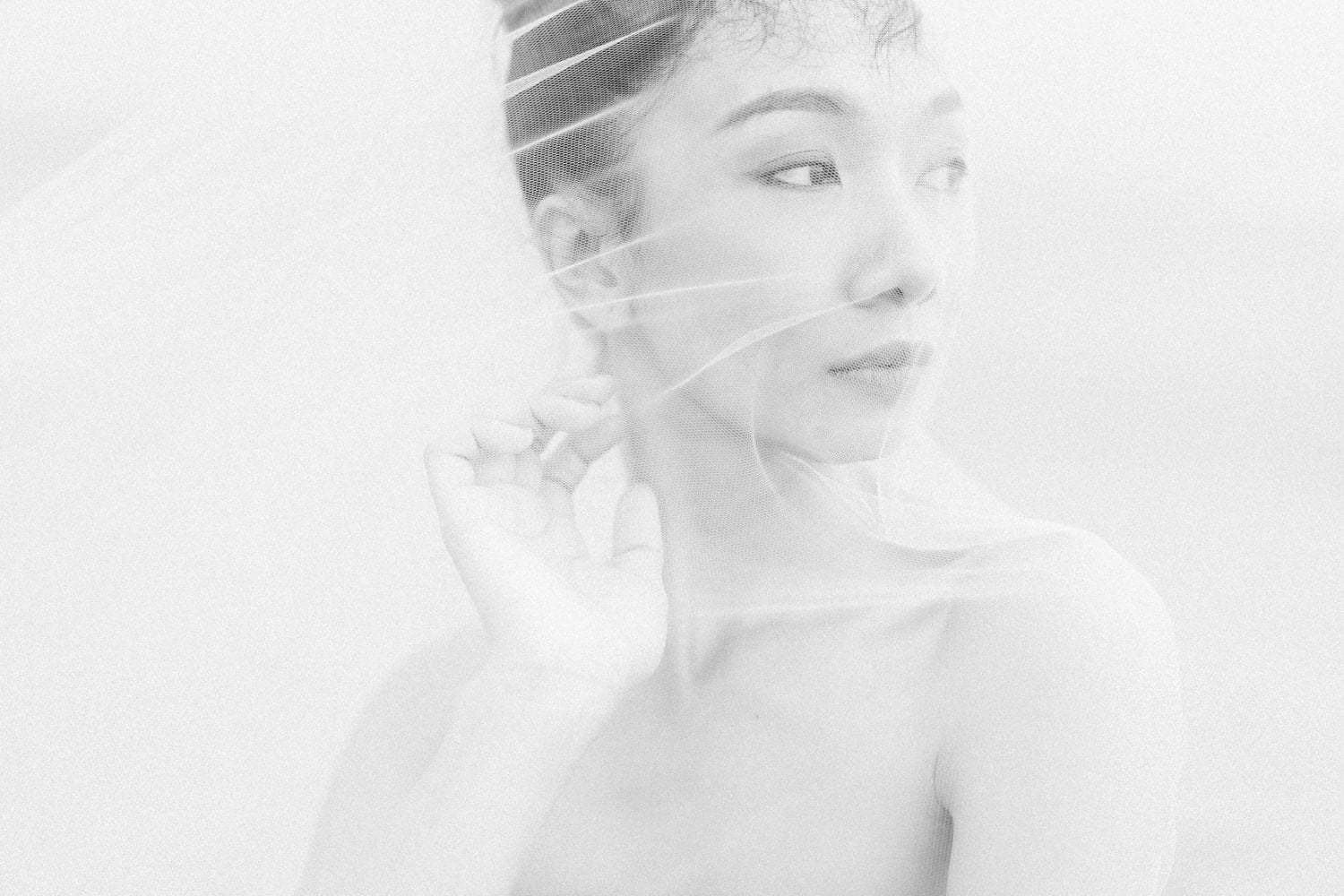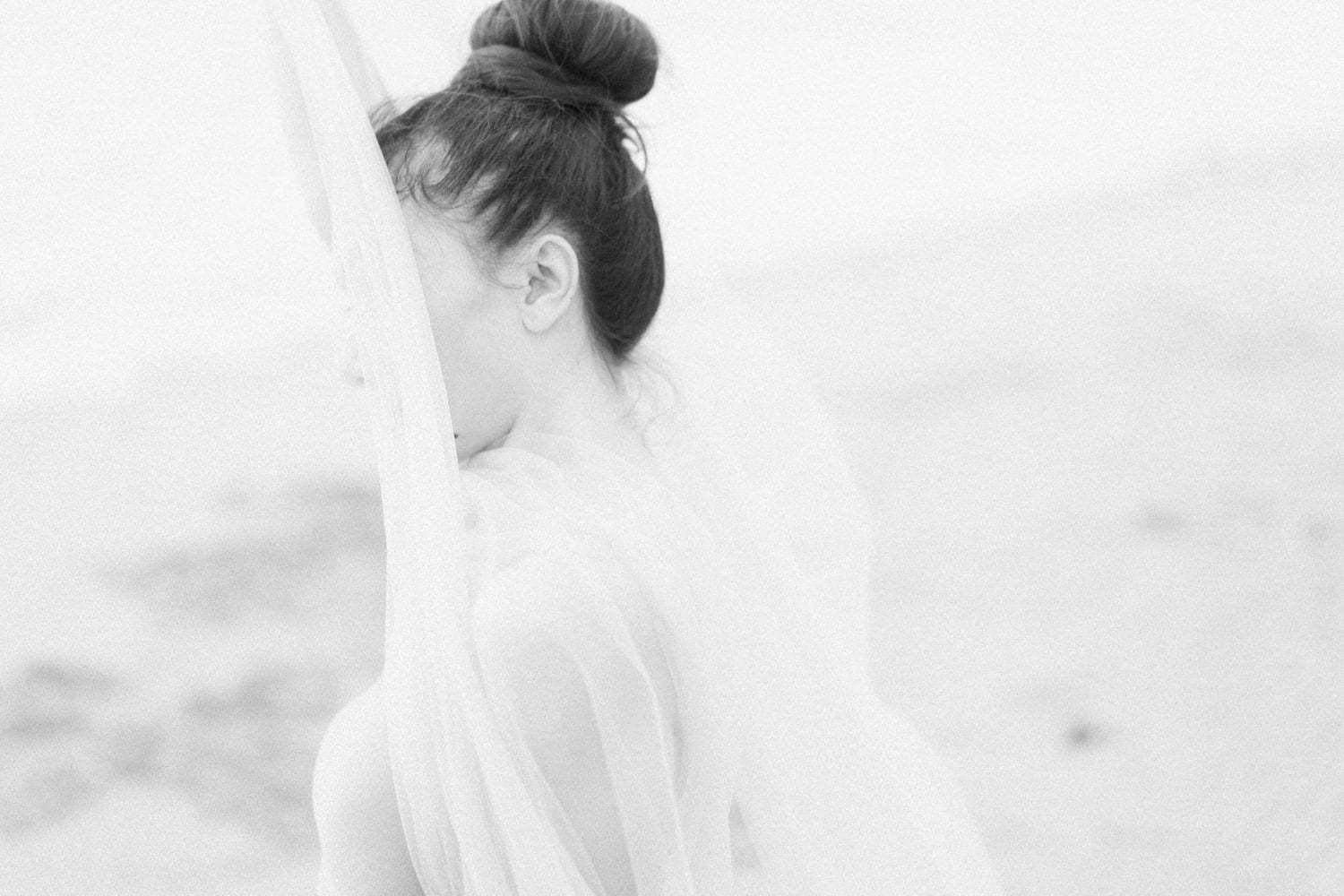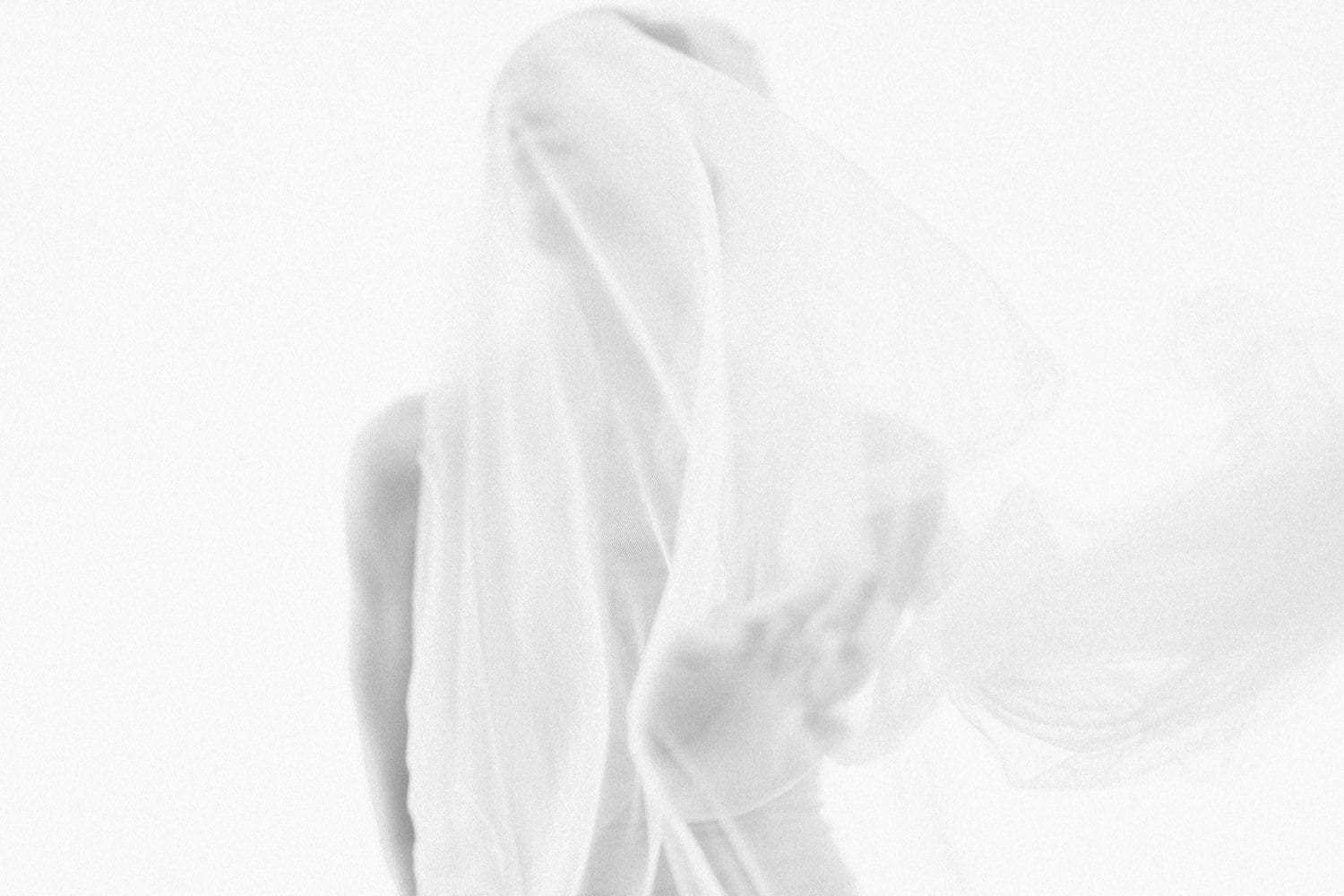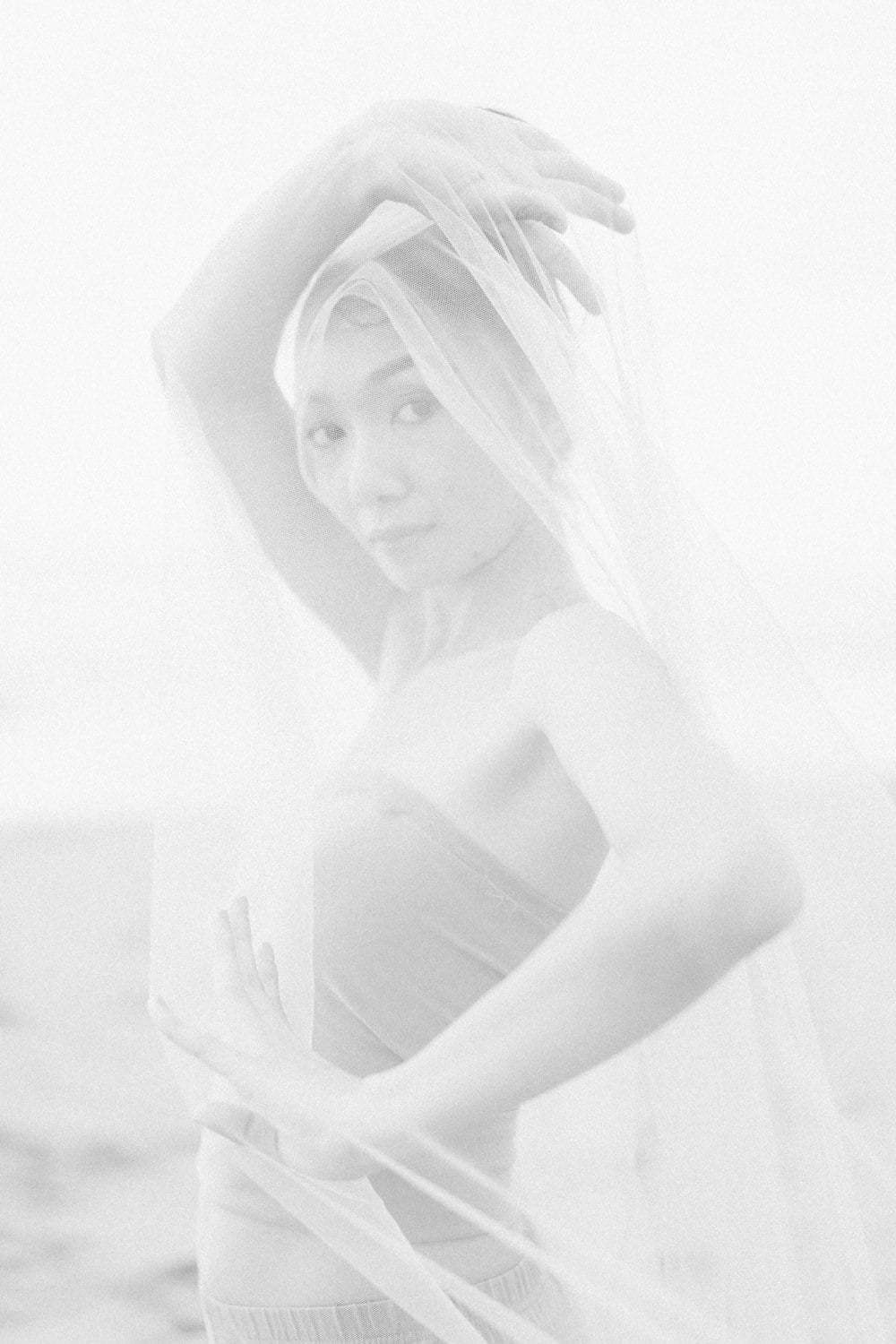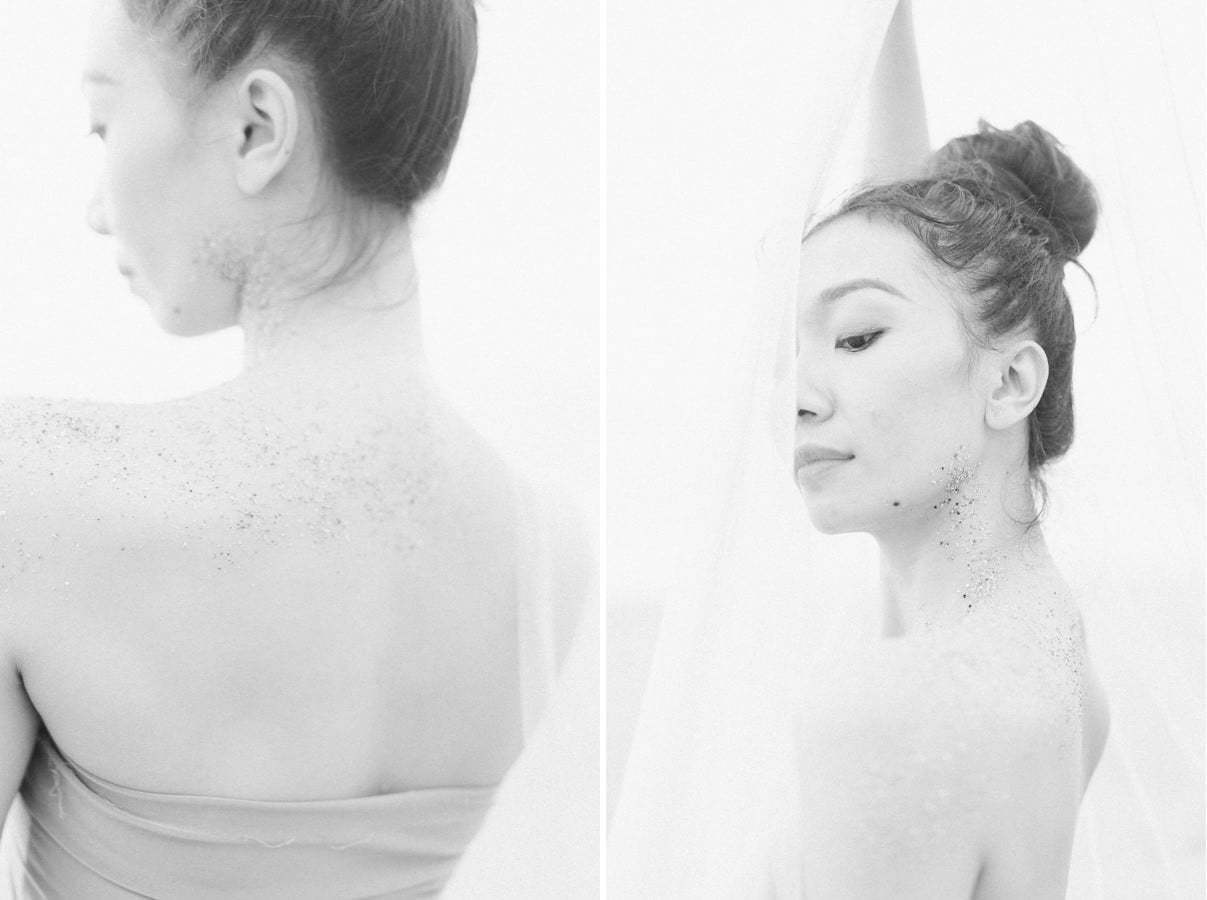 Contemporary Dance
Ayu defines her genre as "Contemporary Balinese Dance."
So what does it means?
Ayu said that the standard of the dance was inseparable from traditional Balinese dances. But with much improvement, to be more modern and freestyle. As you can see in some particular dance poses, her hands are moving, and how she expresses her soul.
It's so interesting how she keeps inspired by the traditional art and culture; then she moves forward to improve it.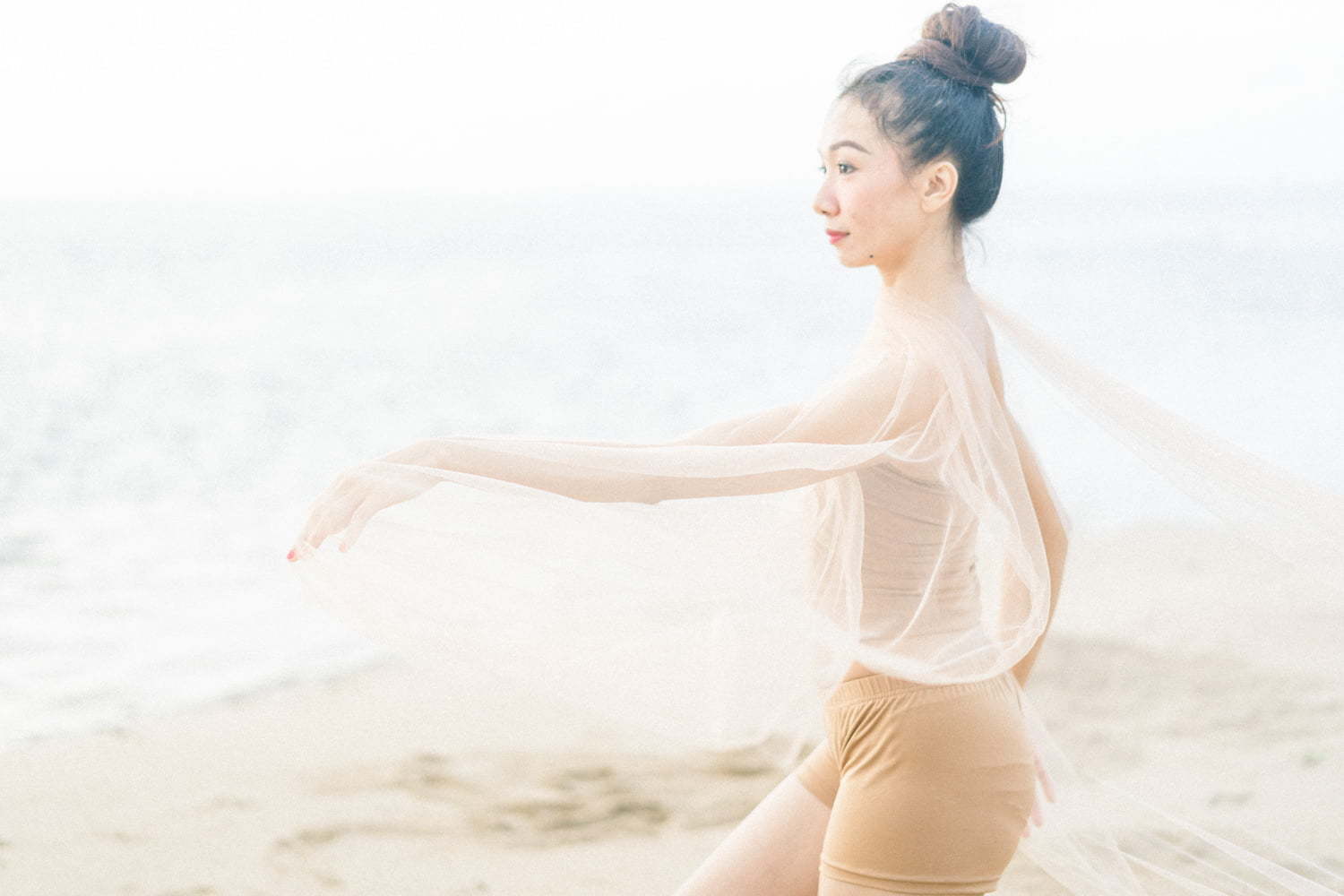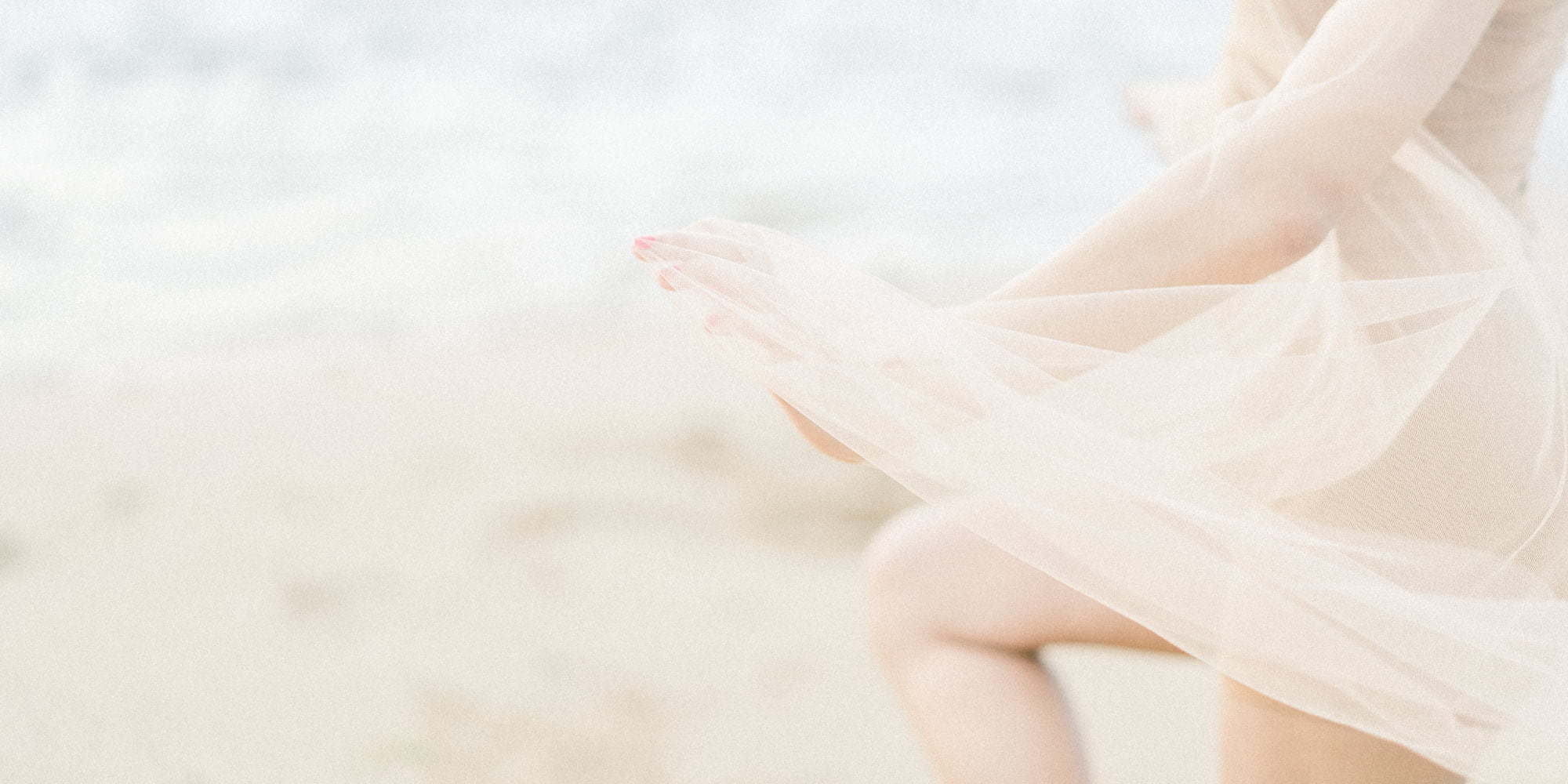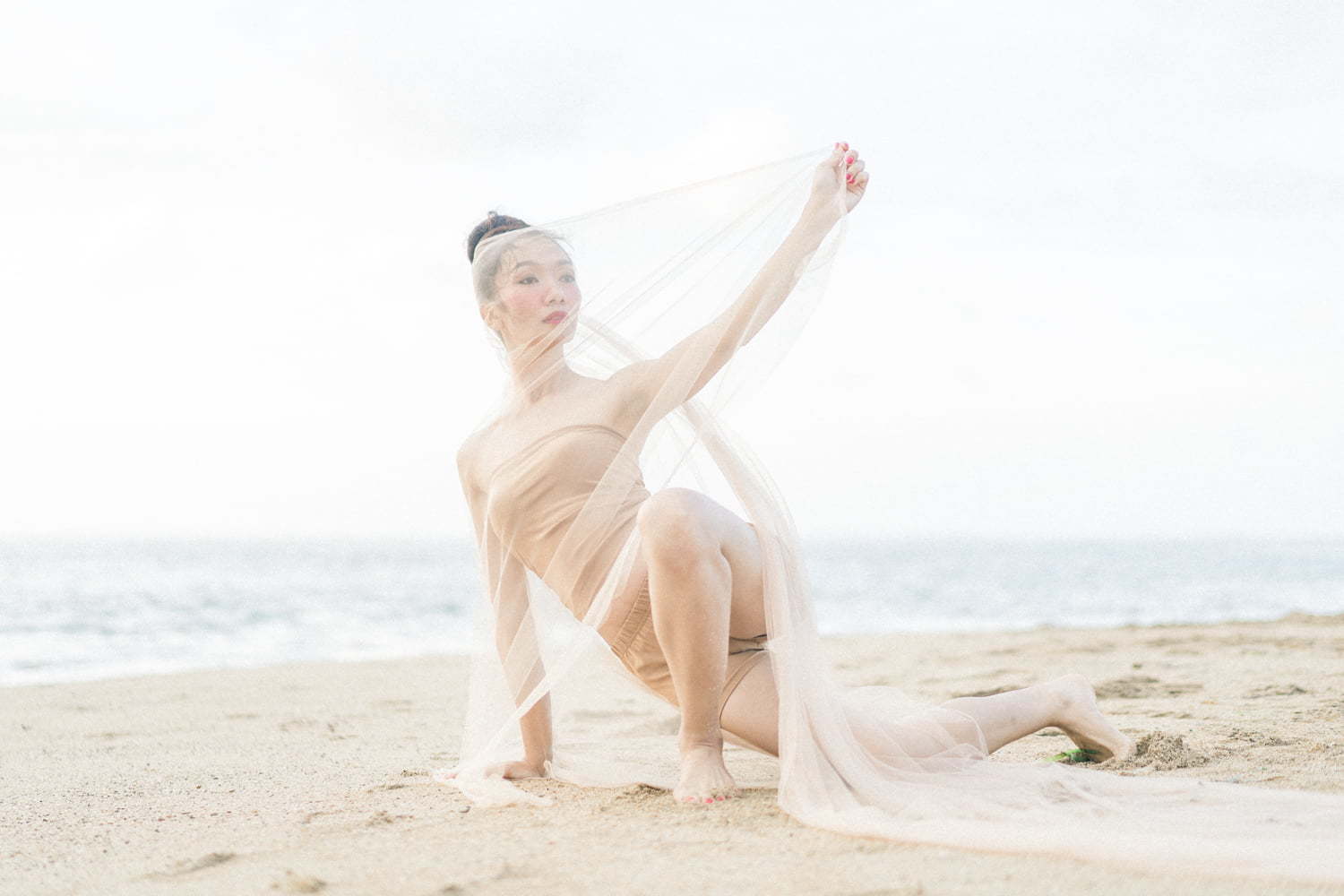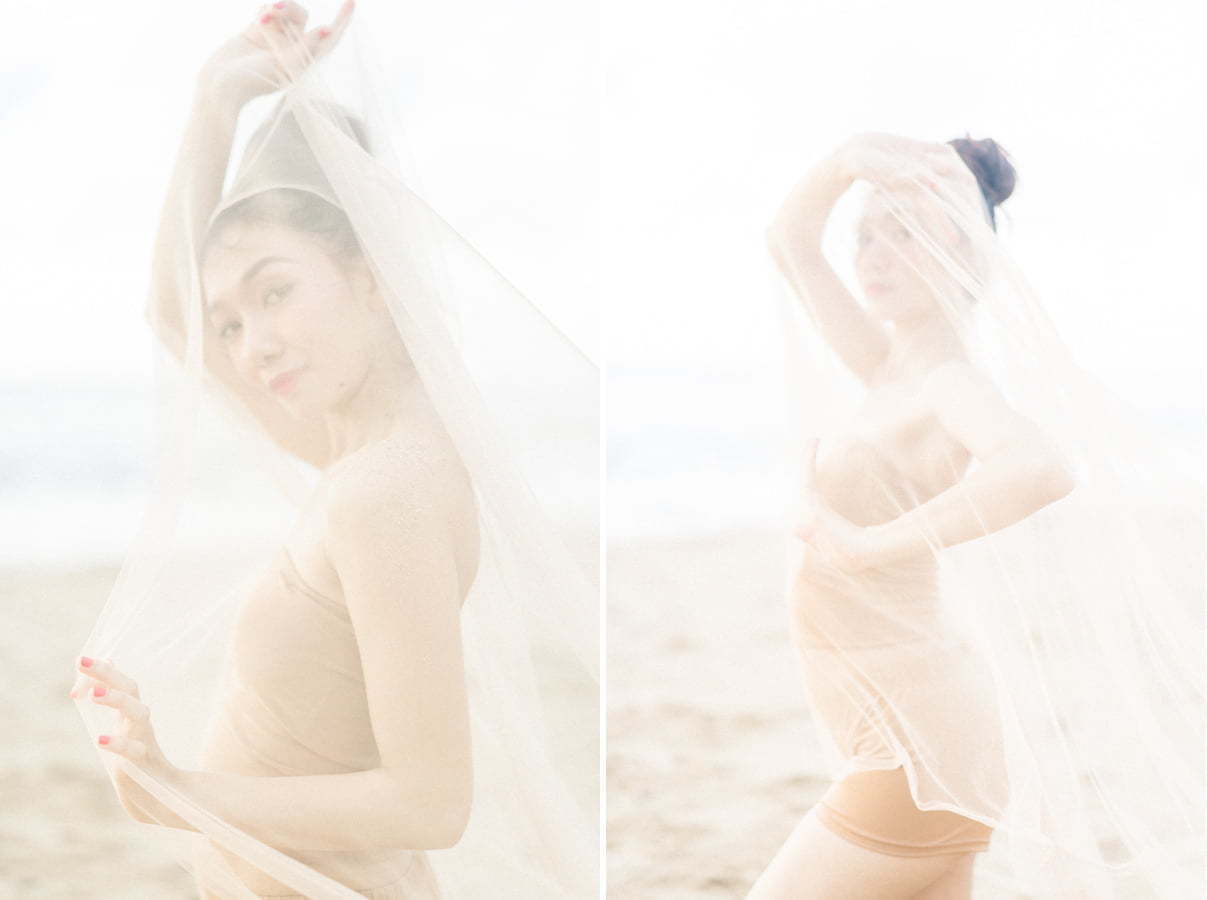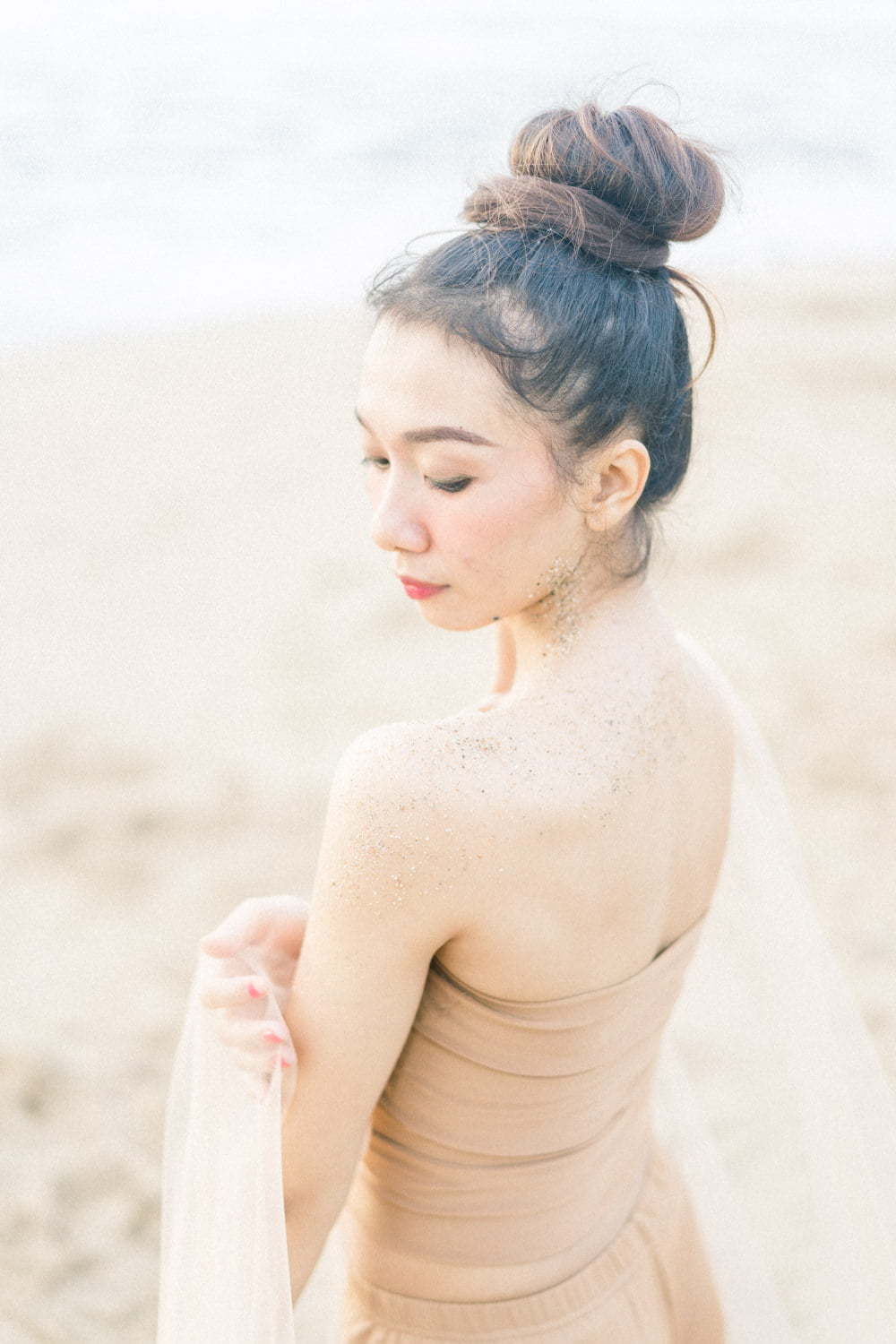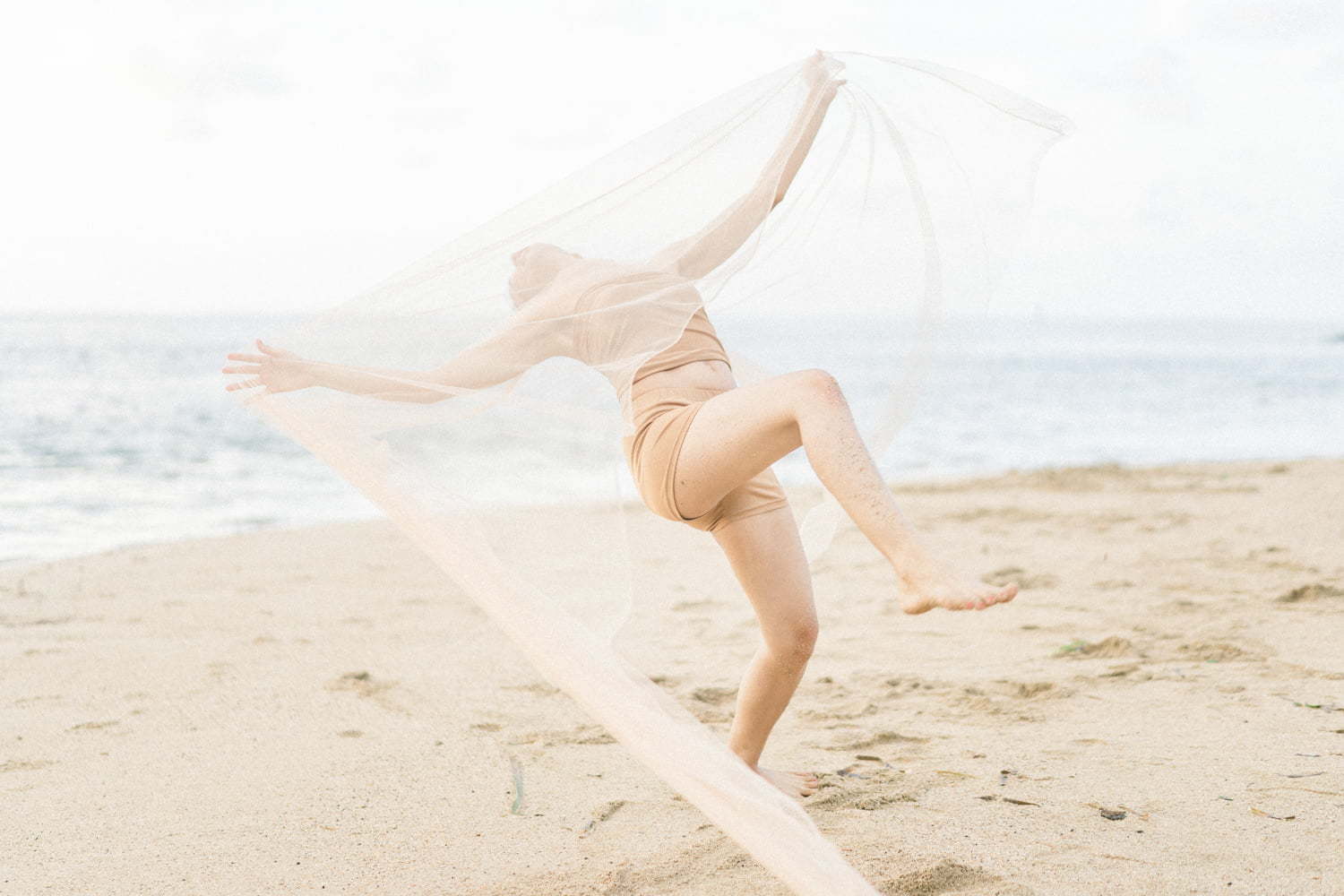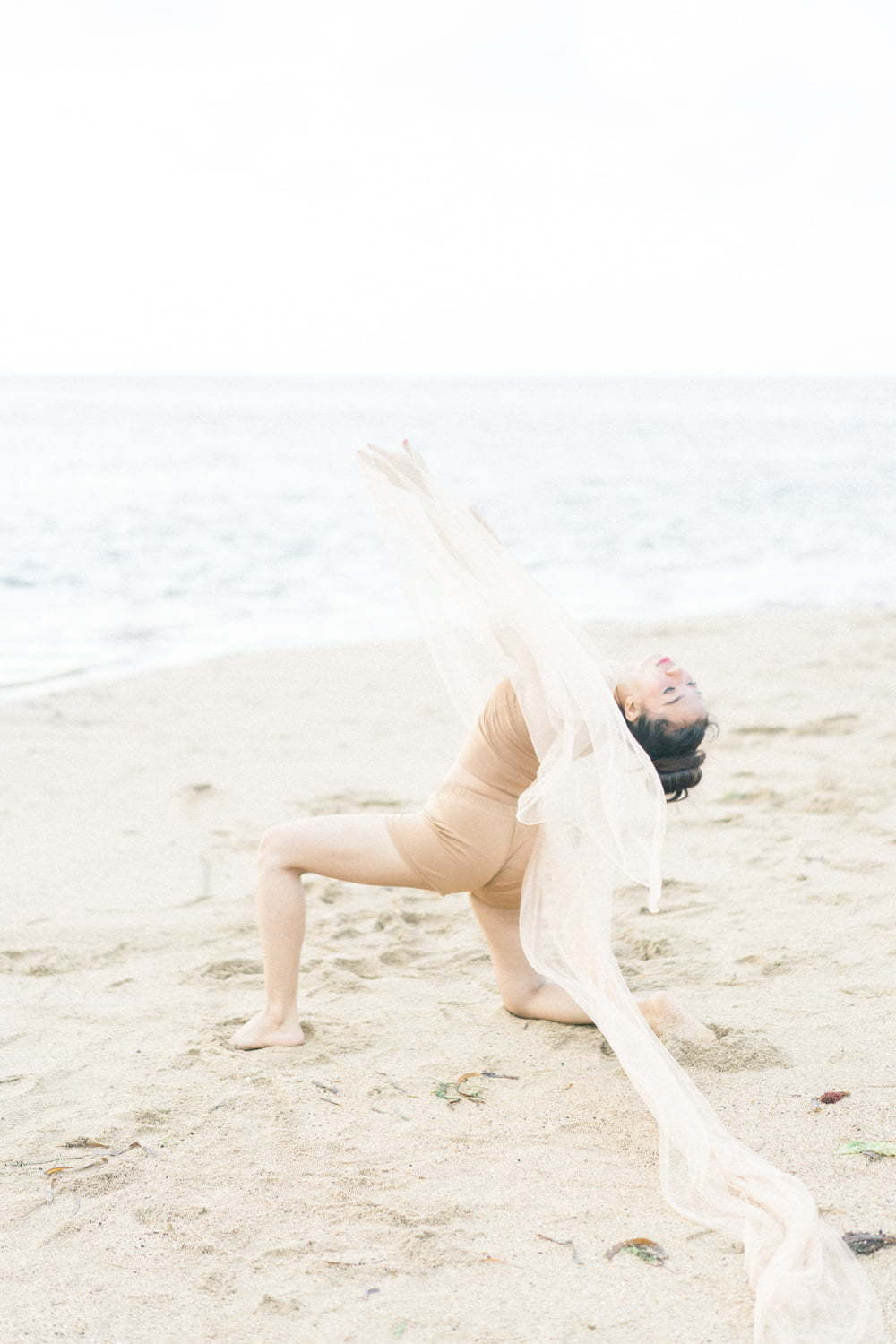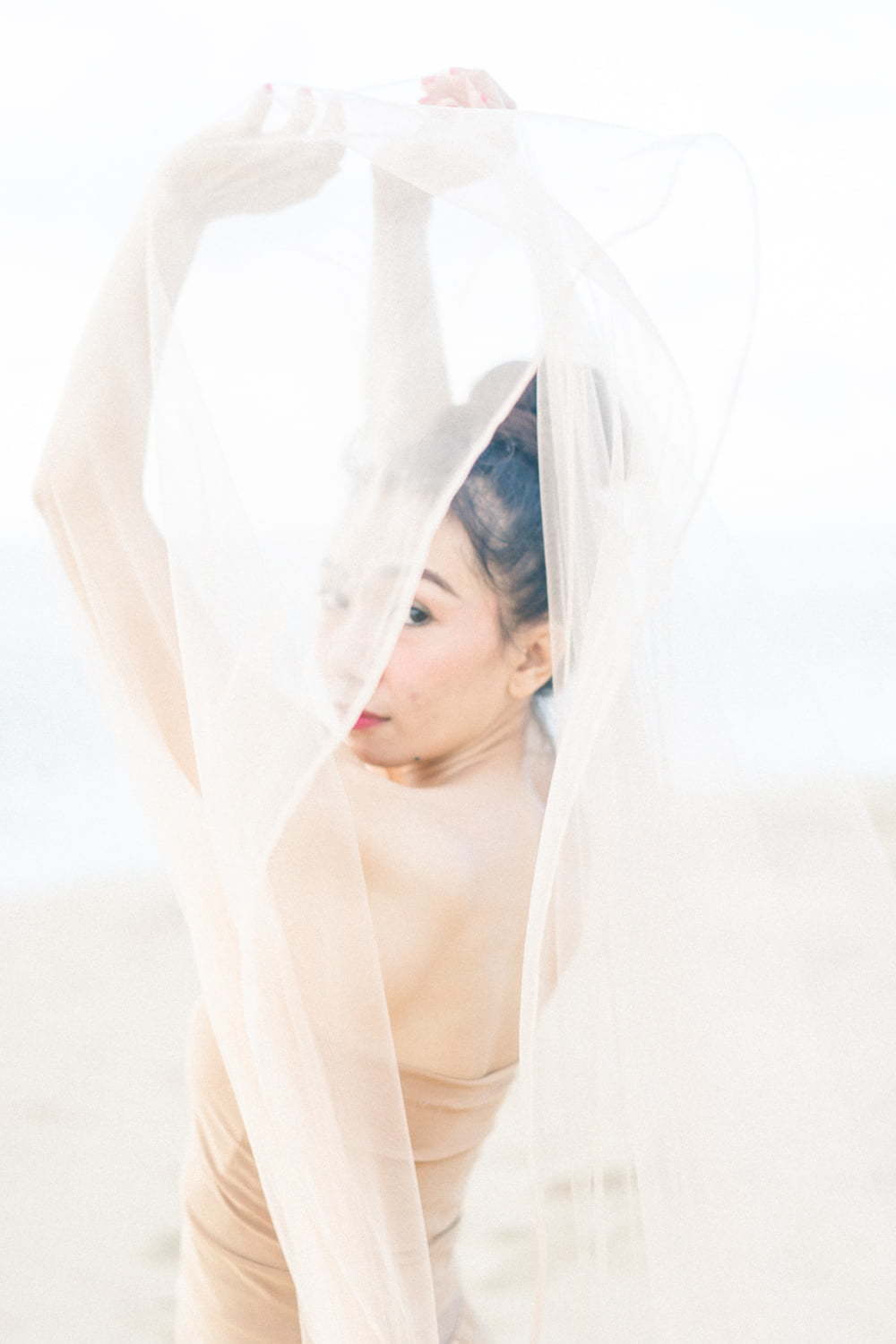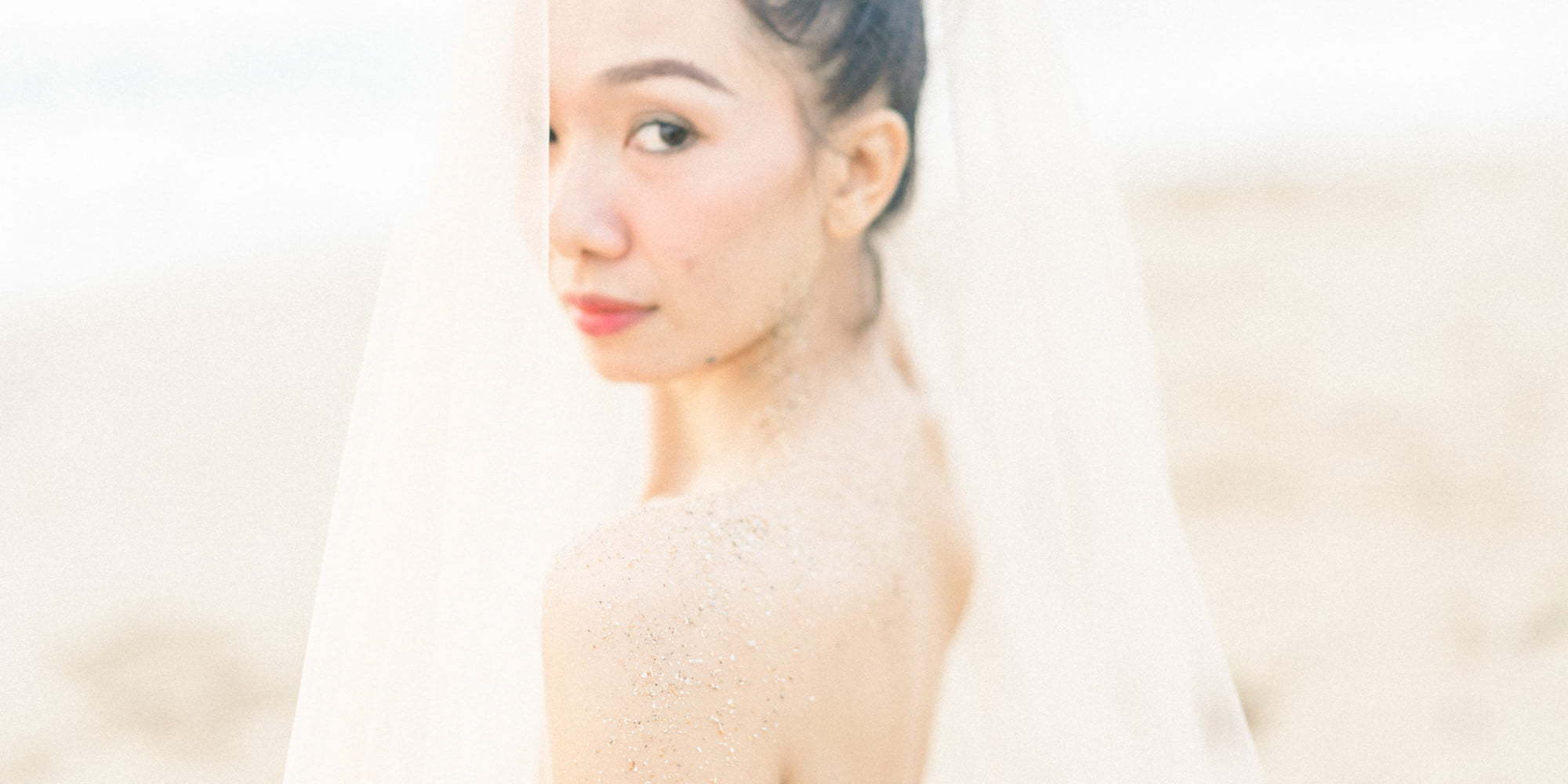 Jump Into the Water and Little About the Editing
Before we ended the session, Ayu asked me if we could get some photos in the water. Sure I said yes, as it's going to be more fun. It was the first time to see a Balinese dancer performing in the seawater.
Starting with a simple pose, she finally got the feeling of the water. I follow her into the water as well. The seawater almost reached my knees. But I forgot that and kept enjoy in the shooting.
I try to get close to her, using my Zeiss Sonnar 55mm lens to get a more intimate look. Then later, I push the exposure a bit to get a soft film look. I use Nobel Preset here, which looks amazing in my photographs.
Unfortunately, the sun was hiding in the cloud that morning. It reduces the ability to create a more filmy look and makes the images look less contrasted.
But overall, I'm so happy with it.
Learn More :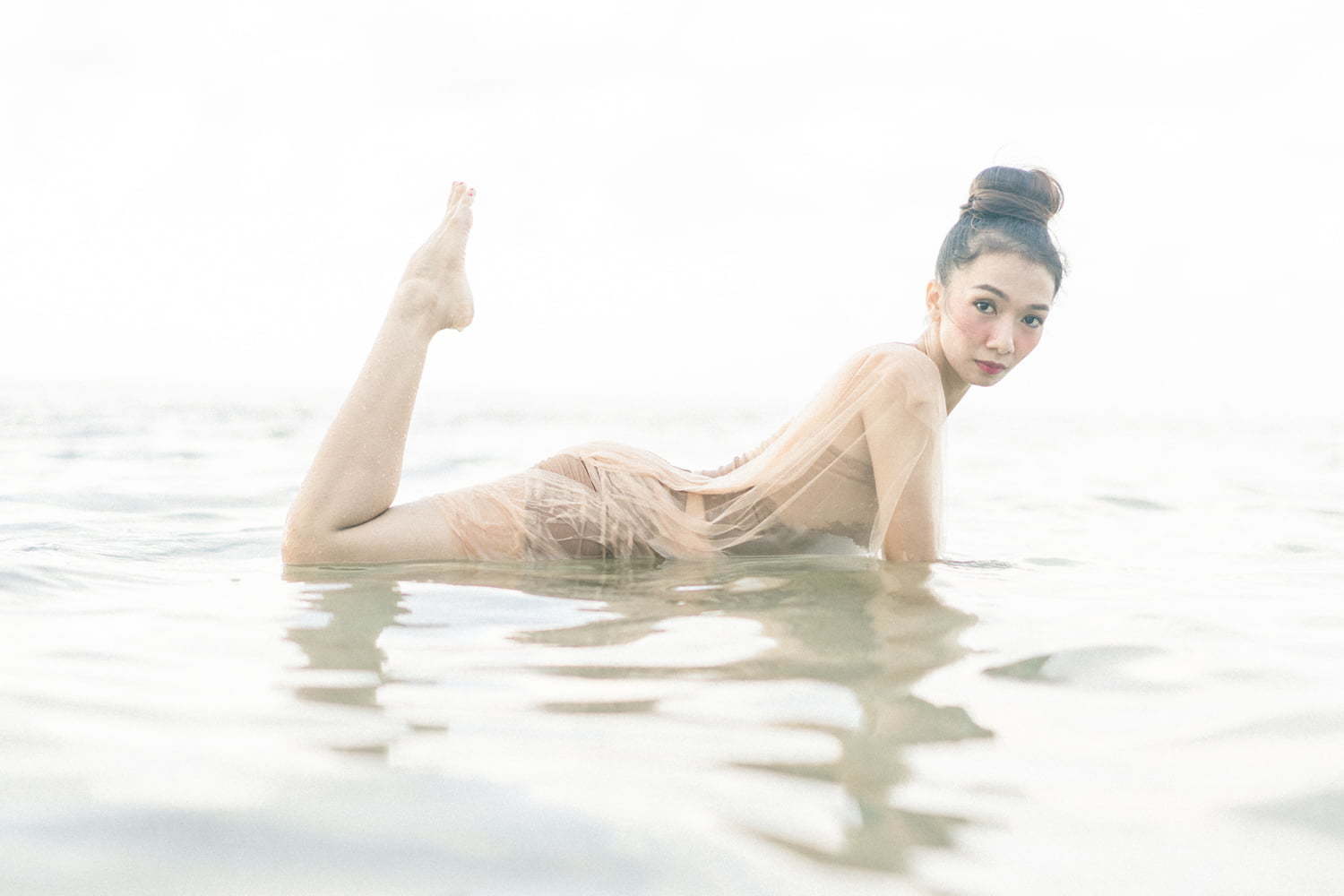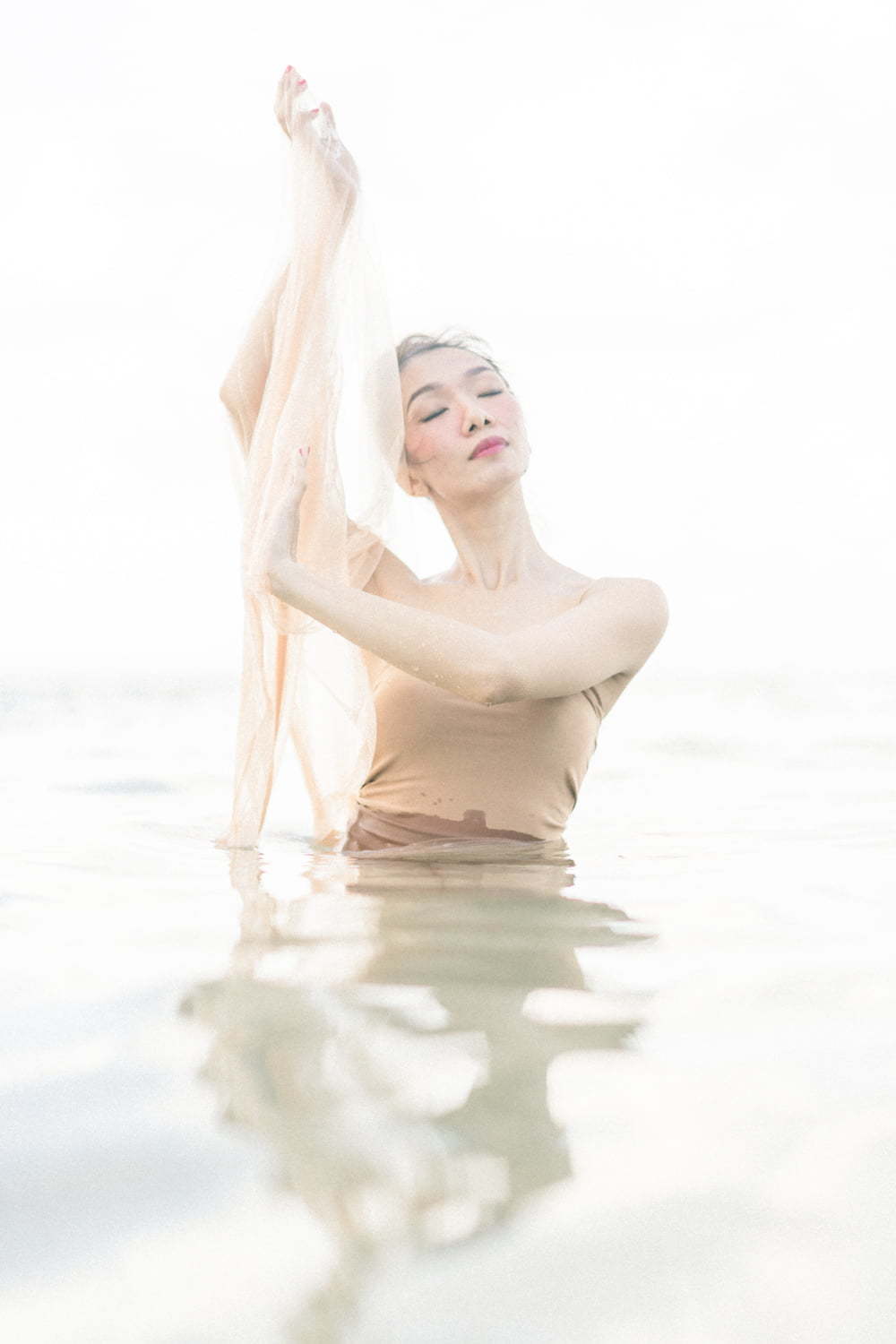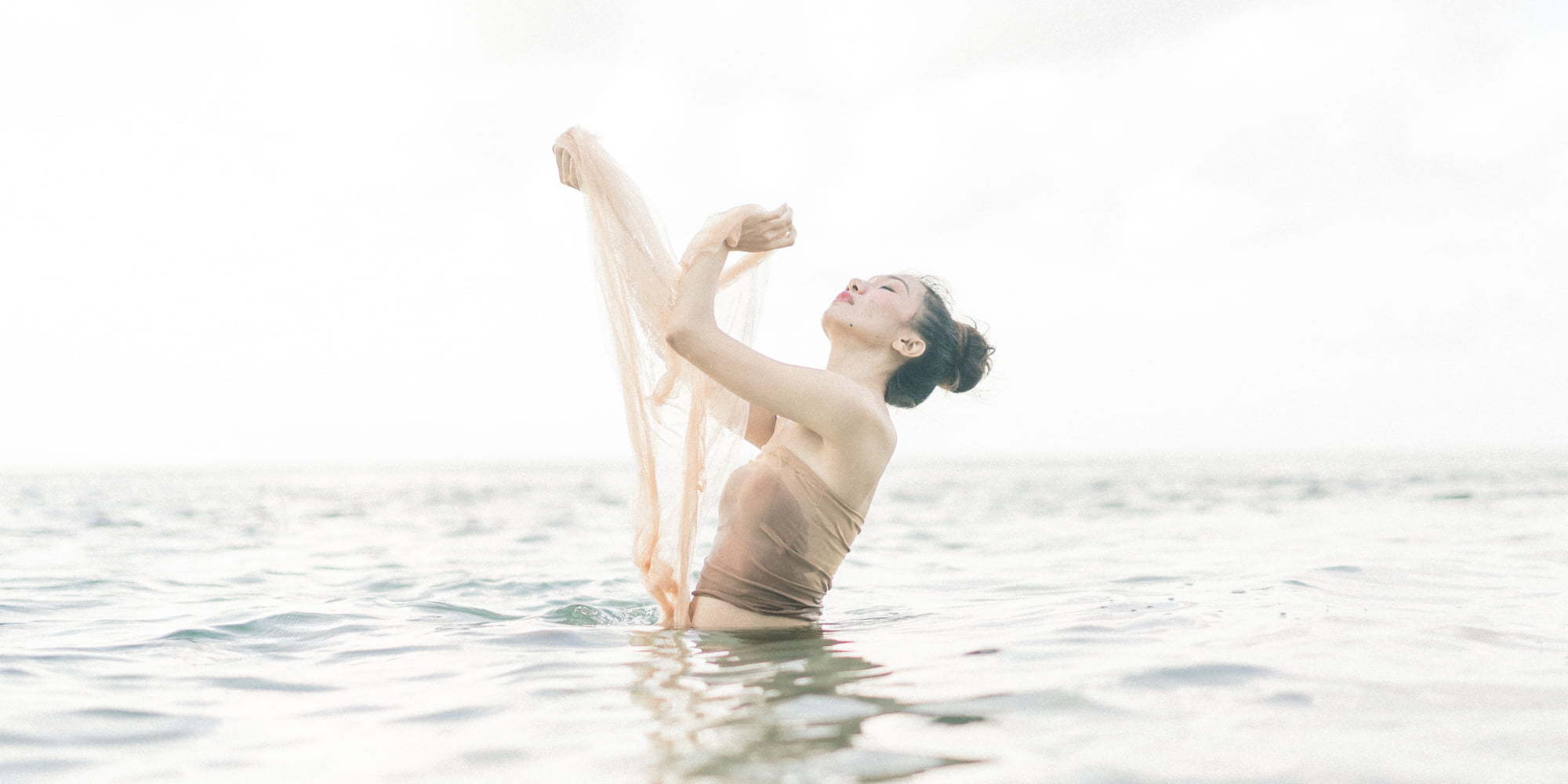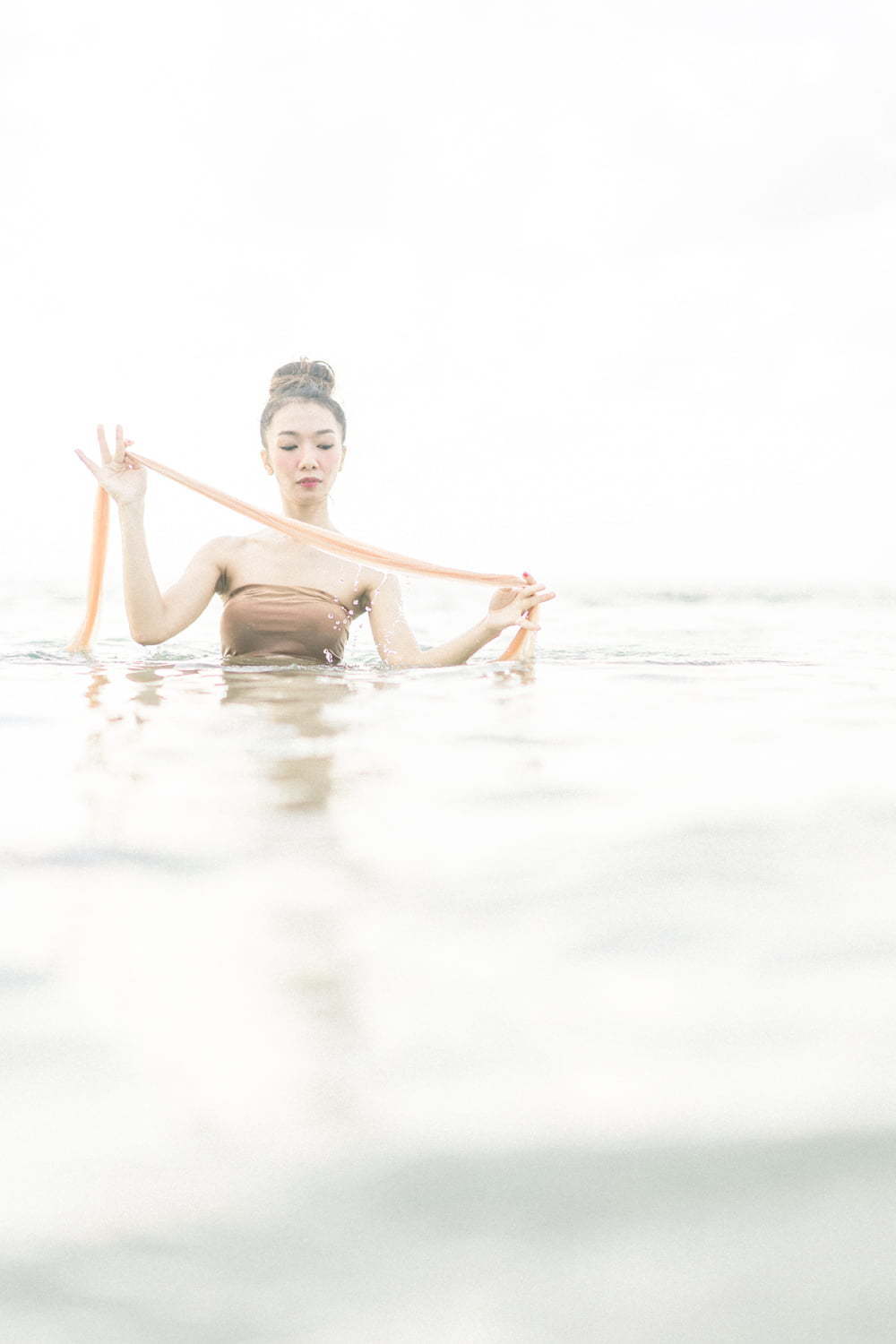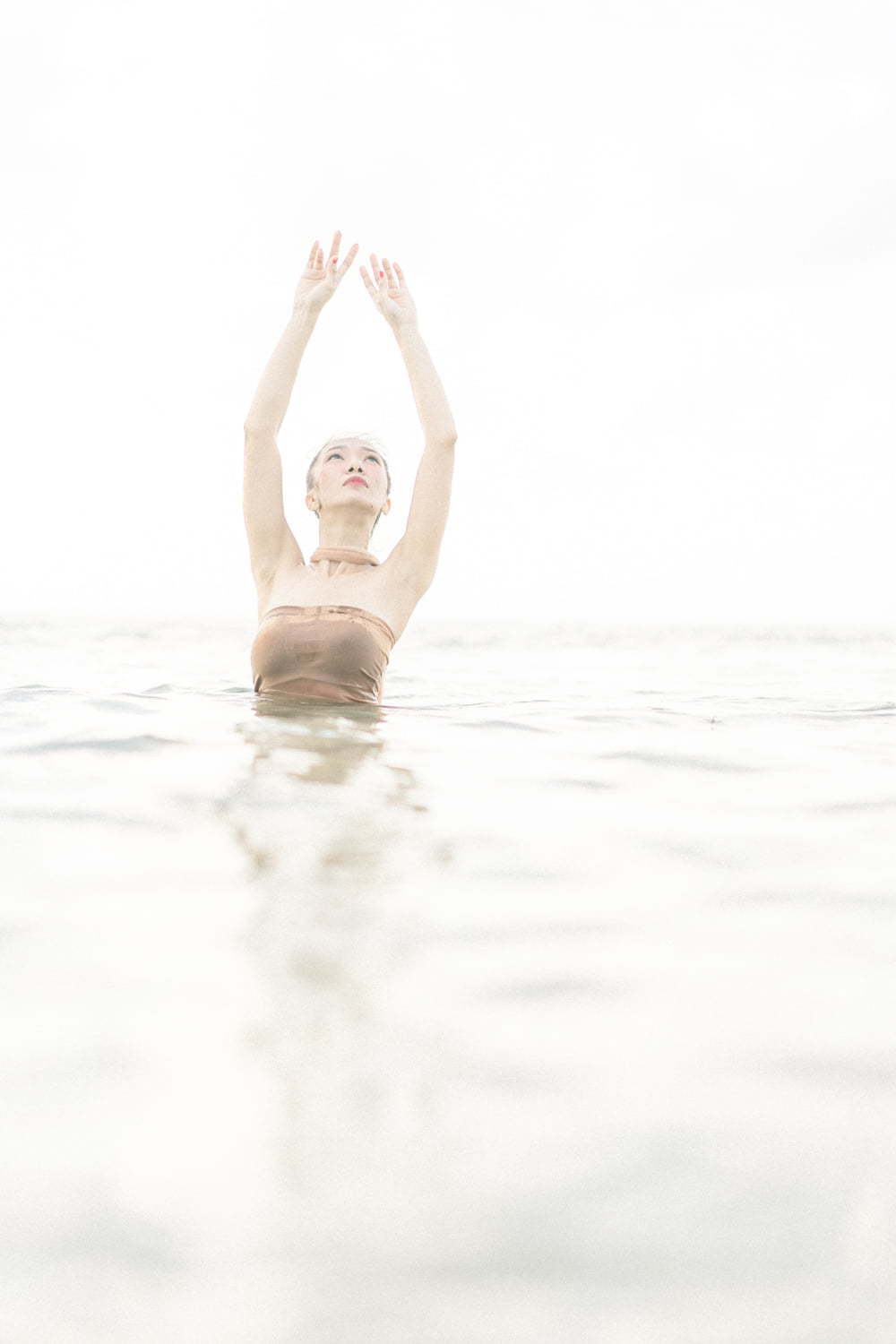 Conclusion
Perhaps we can't get many photos or video work during these pandemics. But the most important thing we can do is support each other for a fellow artist, aiming to be ready to fight again for a busy wedding and engagement schedule at the end of the pandemic.
We hope it will inspire you to move on and find some inspiration in our Balinese dancer portraits post.
We have to be strong and keep creating great pieces of work of art.
— cheers
Home » Journal » Balinese Dancer: A Contemporary Portraits in 2020