Outdoor Maternity Photoshoot of Gian & Yoki
Have you seen an outdoor maternity photoshoot in the ArtBali Museum? Well, I bet you won't see it often because most of them are not really welcome for any photo session in the museum. It could bother other visitors for sure.
Then what if I tell you: this motherhood photo session was entirely taken in Art Bali — ABBC Building. We could call it the first modern art museum in Bali. It's closed recently due to the pandemic, but some people are still hanging around just for a walk or taking a selfie.
Therefore, it's a good time to take a snap outside the museum with Gian and Yoki for their first motherhood photo session.
The Mom and Dad to Be
Both Gian and Yoki were my lovely friends for about 12 years now. We are just like a true family to each other. As the old friends have to be, I'd like to give them something special after their wedding last year. It's a simple gift of their beautiful story in the form of photographs. Something that would last for a long time. So happy that I could create another work of art for their outdoor maternity photoshoot in ArtBali Museum.
We've been through so many stories together. Whether it was happy or sad. We've been traveling a lot since we were younger. And Yoki has the same photography hobby as mine, too, back in 2011.  But unfortunately, it was last for a few years before he decided to sell his camera gear.
Speaking of their maternity photoshoot, it's the first time for them. Their baby comes in 3-4 months after their marriage. What a beautiful chapter to begin with. Then this outdoor maternity photoshoot was carried out when her pregnancy was approaching 8 months—perfect timing for the maternity photoshoot.
You can check my other maternity photoshoot portfolio on Canggu beach here. Then the other maternity photography session in Ubud.
A Modern & Minimalist Photo Spot
Actually, it's the first time I saw a minimalist and modern building like this one. My mind was blown up. I couldn't be happier when I saw many lines and simple geometrical structures. It's actually heaven for my eyes. These beautiful buildings open many possibilities in terms of making a great composition photograph. Just wonder if someday a small wedding celebration will be allowed here. Or perhaps, you could take some honeymoon photos here. It's going to be great as well.
In addition, holding an engagement session here would be another great opportunity. I love to create minimalism for my clients. And I inform you that If you need further guidance for your pre-wedding, you can visit our comprehensive Bali Engagement Photographer Guide for Couple Session and 25 Inspiring Bali Pre Wedding Location in 2021 + Ultimate Guide.
I found a lot of charming triangular corner meetings. So that I could make a lot of creative compositions. The leading line is everywhere. It's really engaging for our eyes. A top-notch piece of work for my maternity photo portfolio
The building has white color all around its wall. It makes whatever subject stand in front of it. They would be popping out. I want to call it a super awesome backdrop, especially for the outdoor maternity photo session.
Moreover, the weather has an important role as well. The sky was clear and so blue that day. It creates a magnificent color harmony between the environment.
I was so thrilled, and here they are.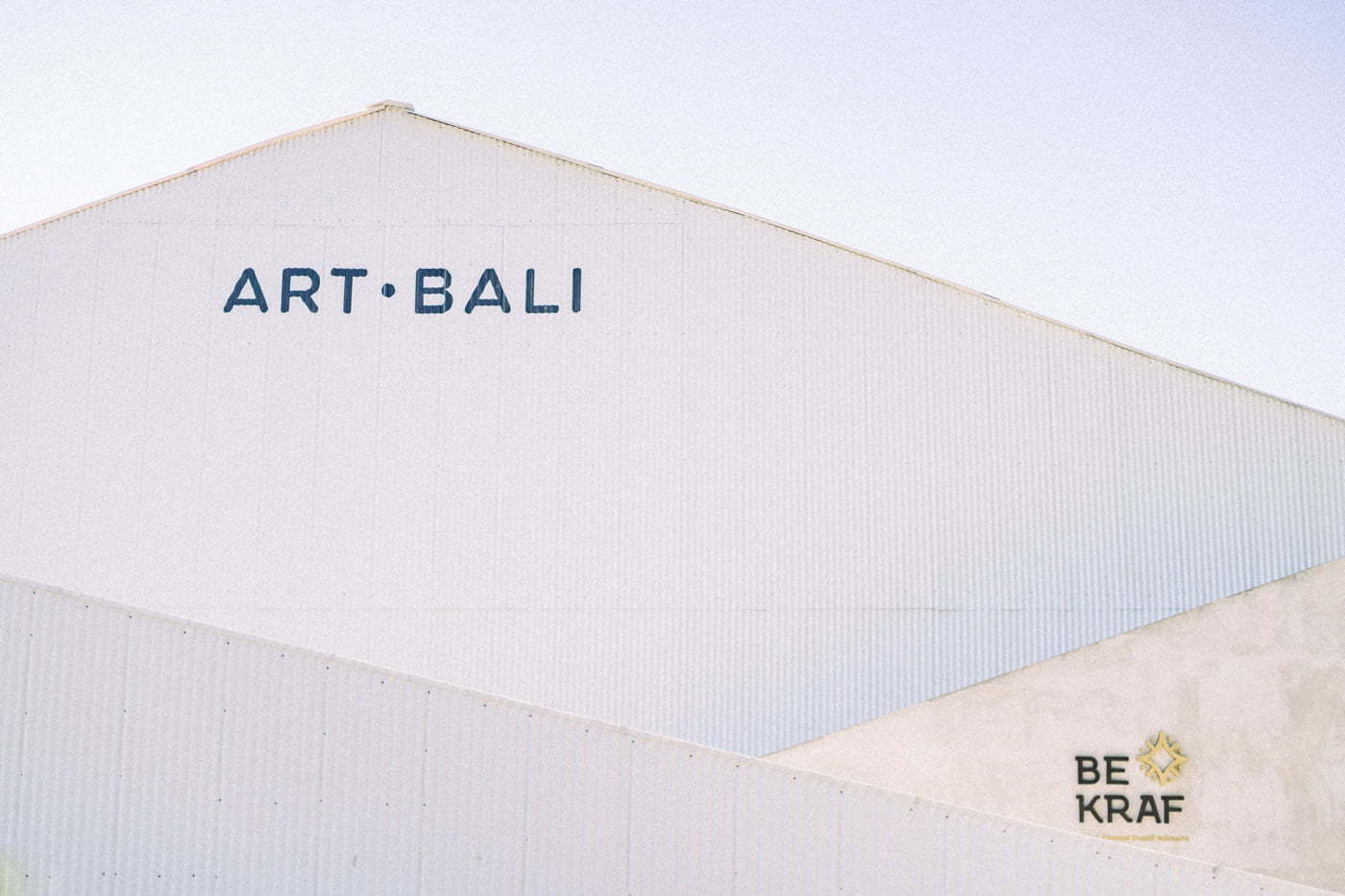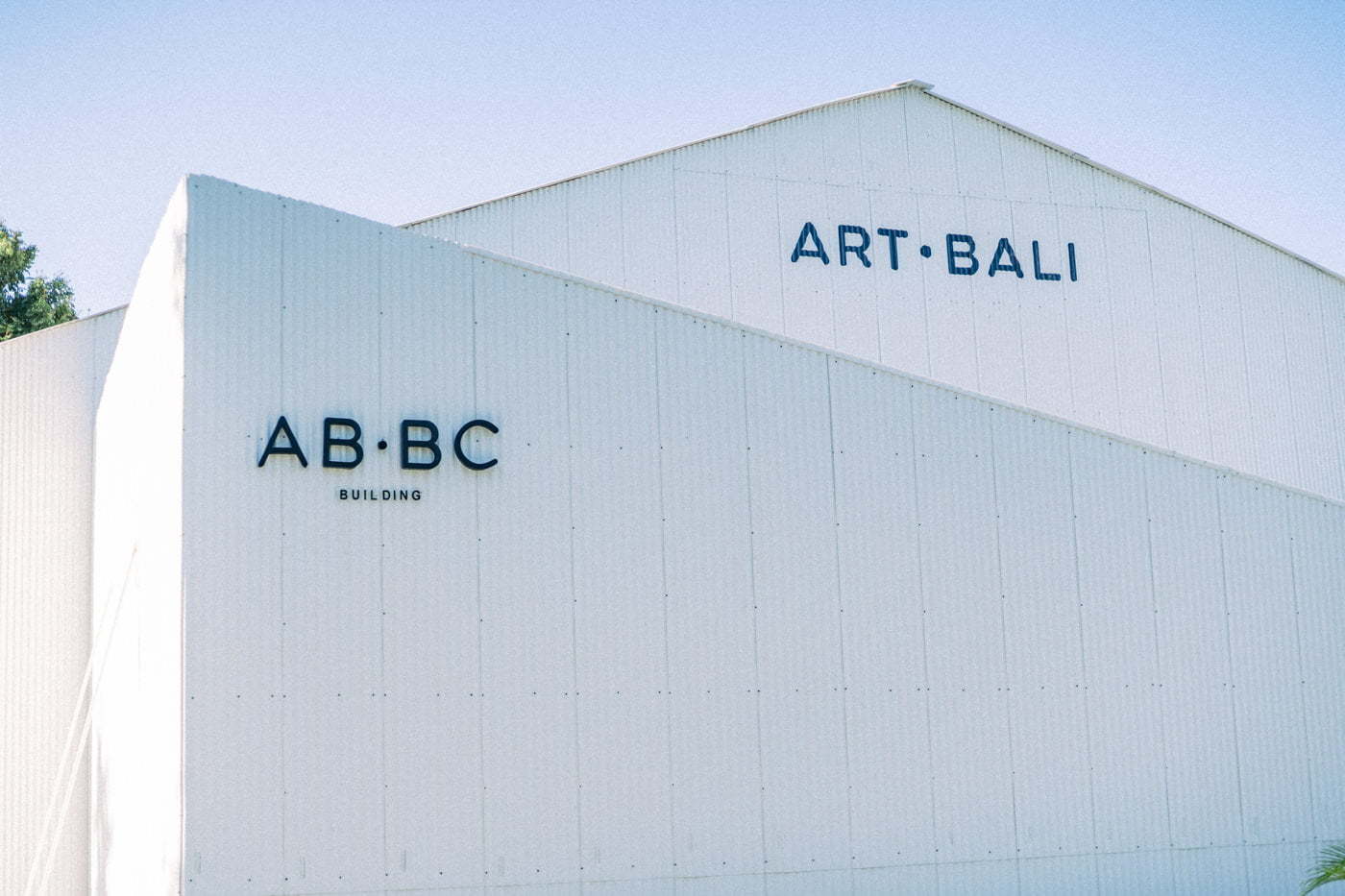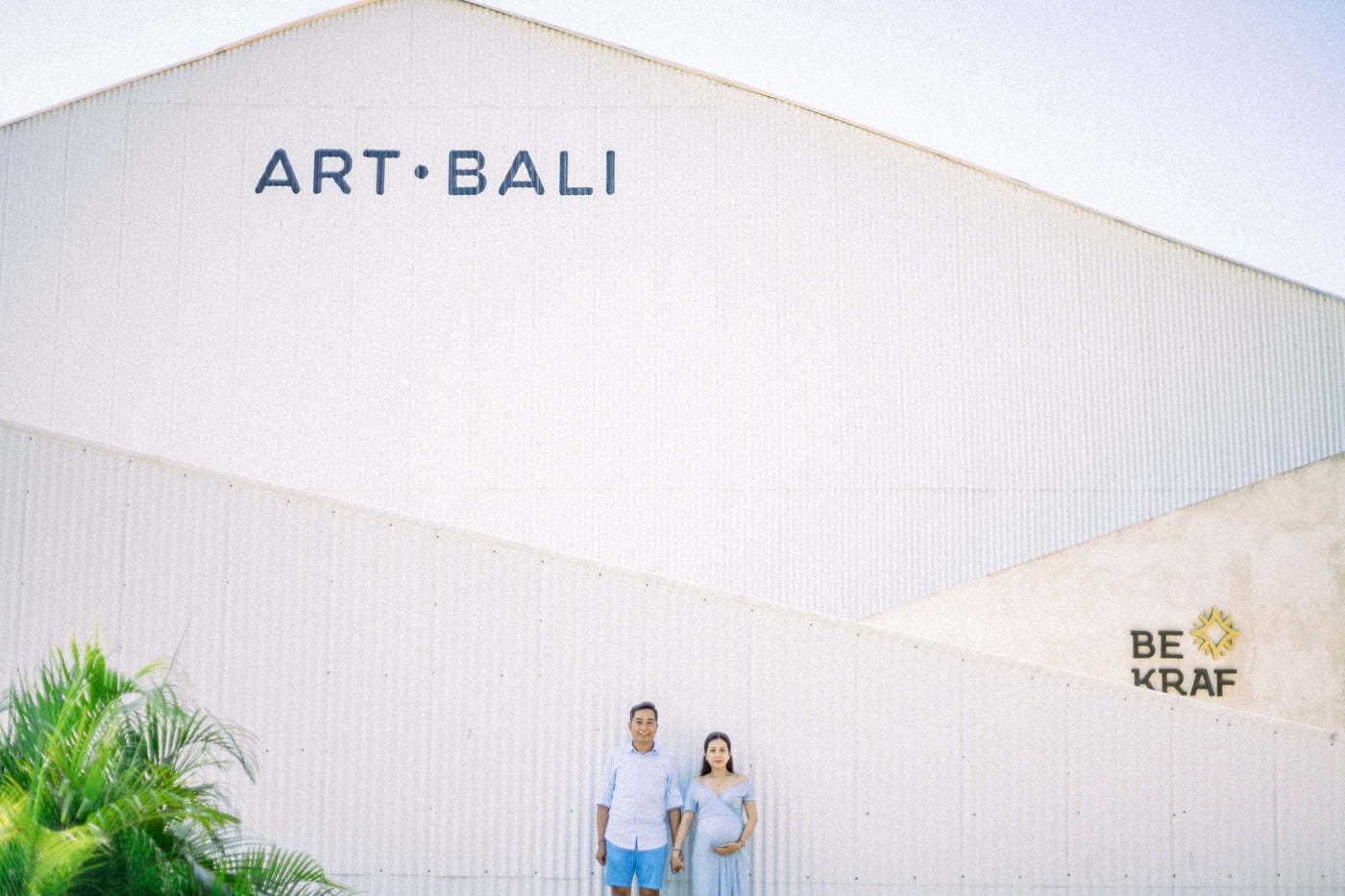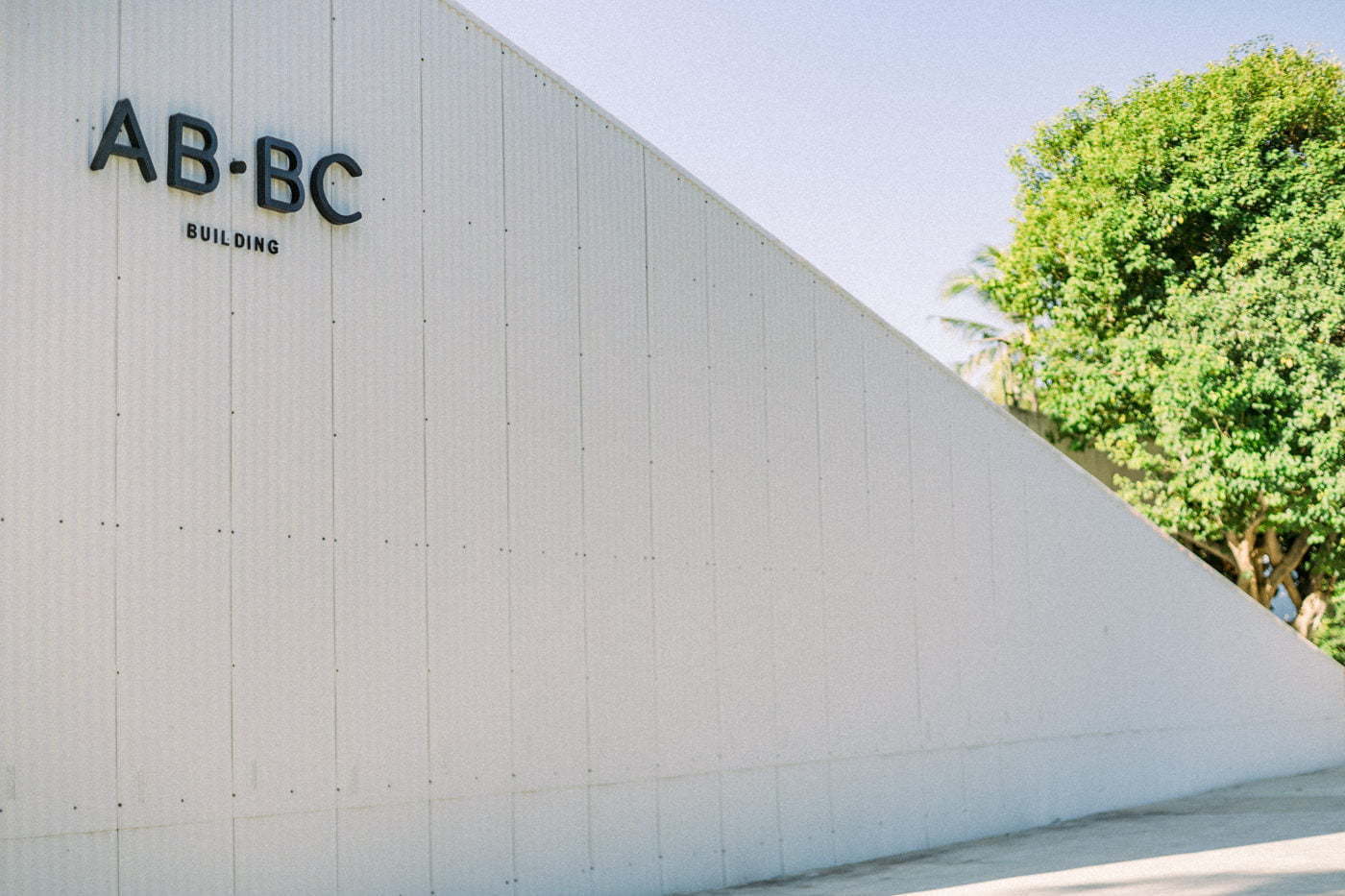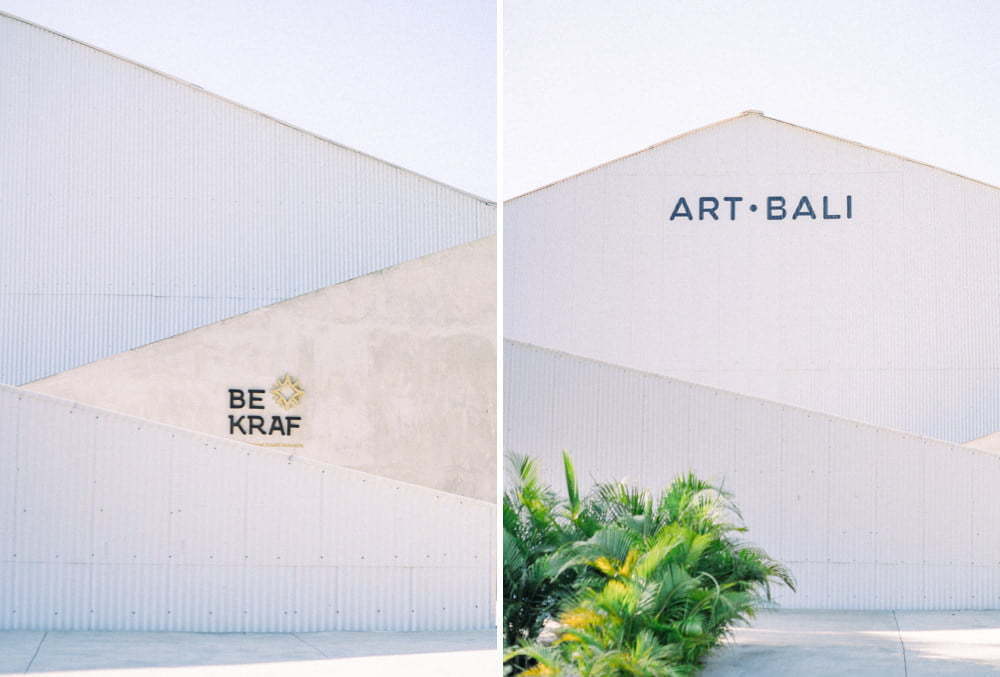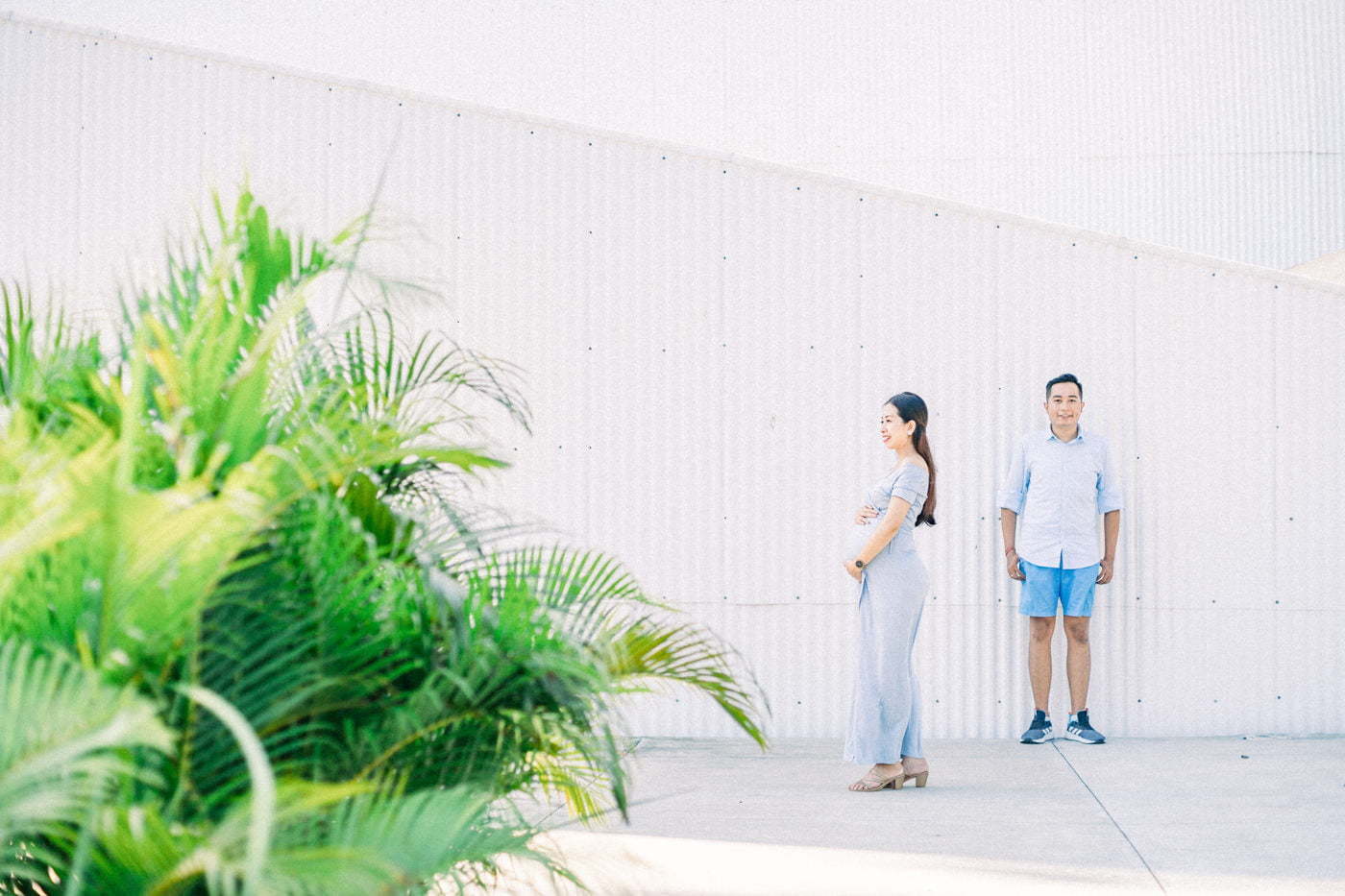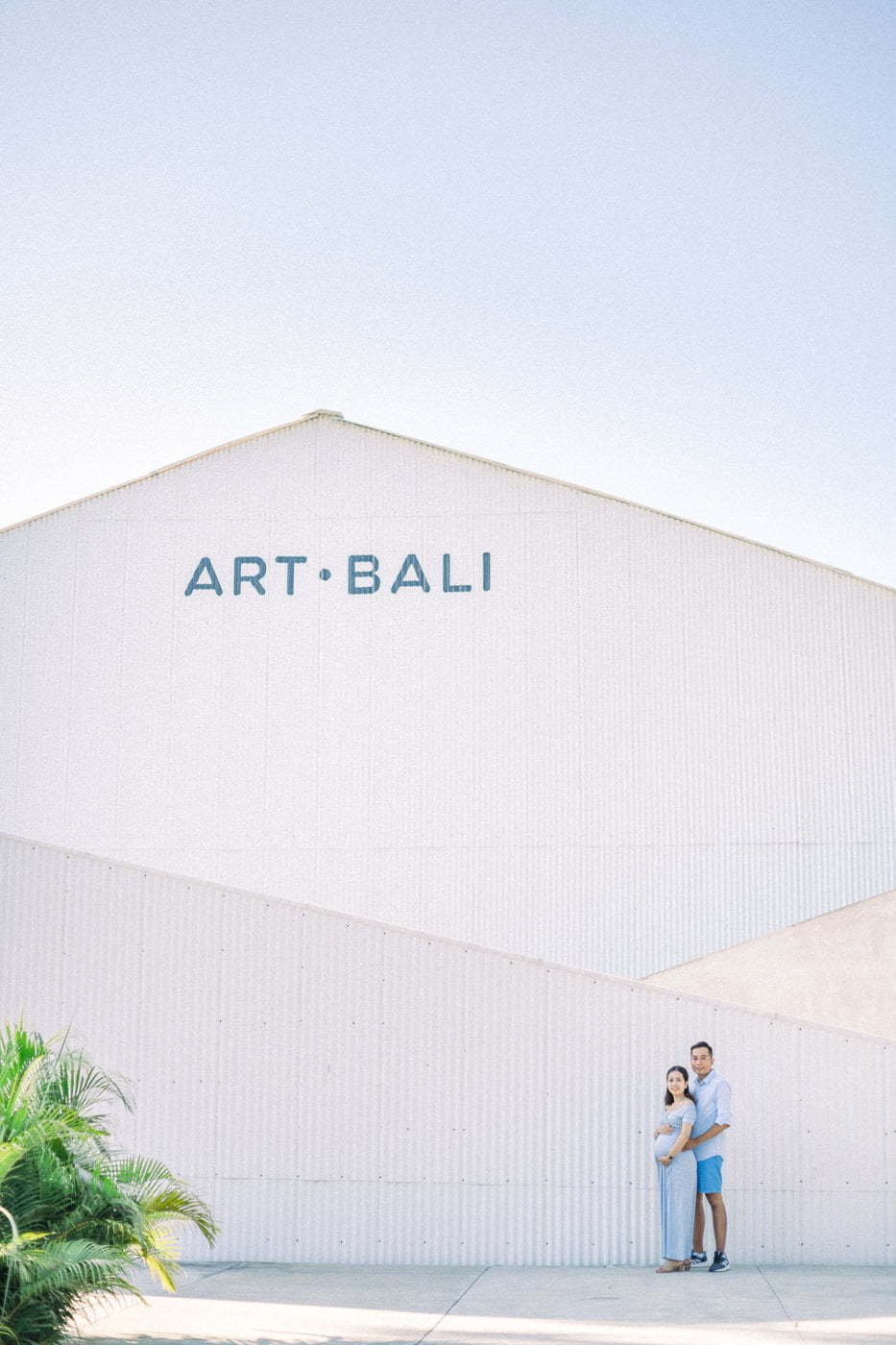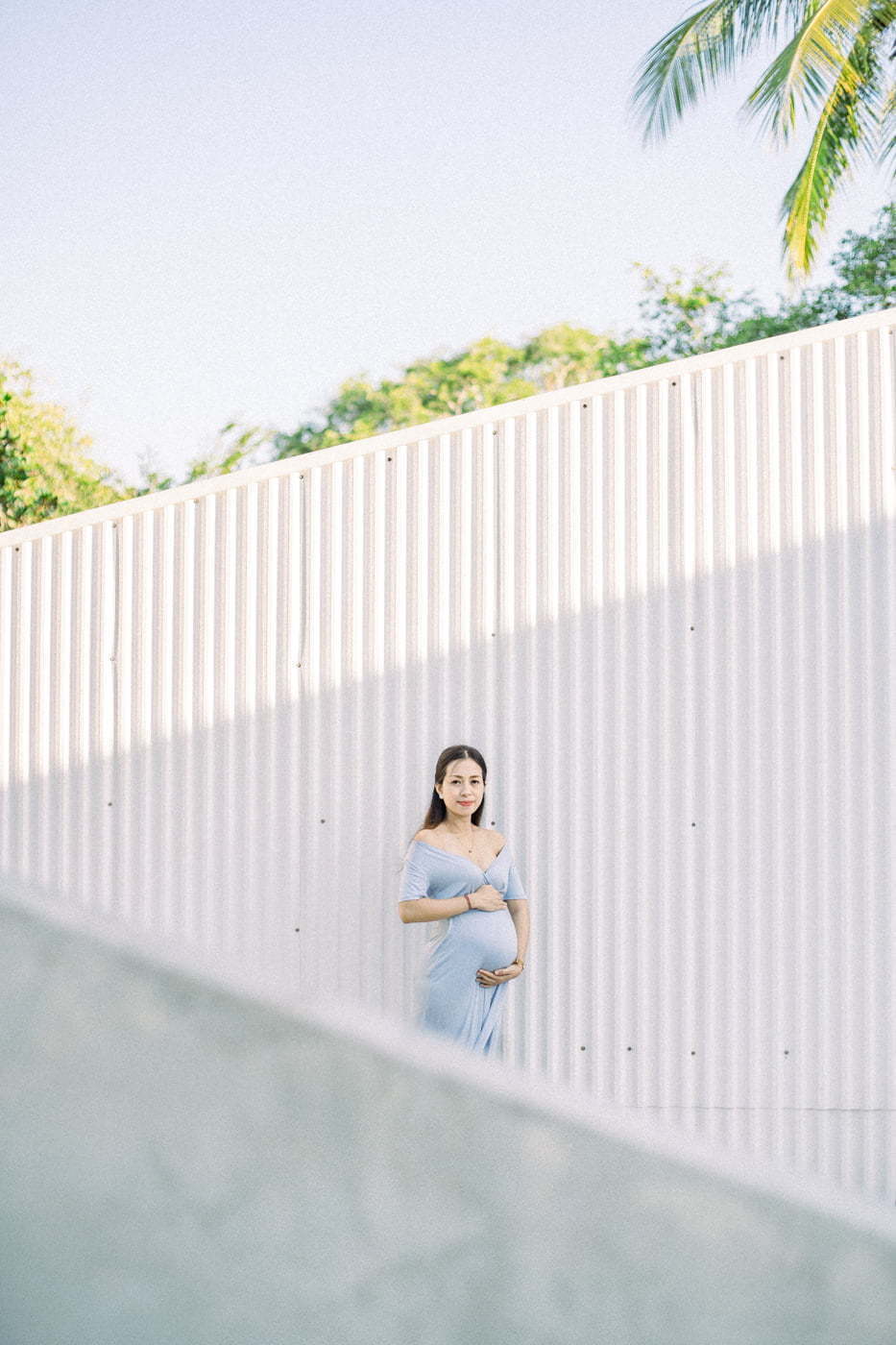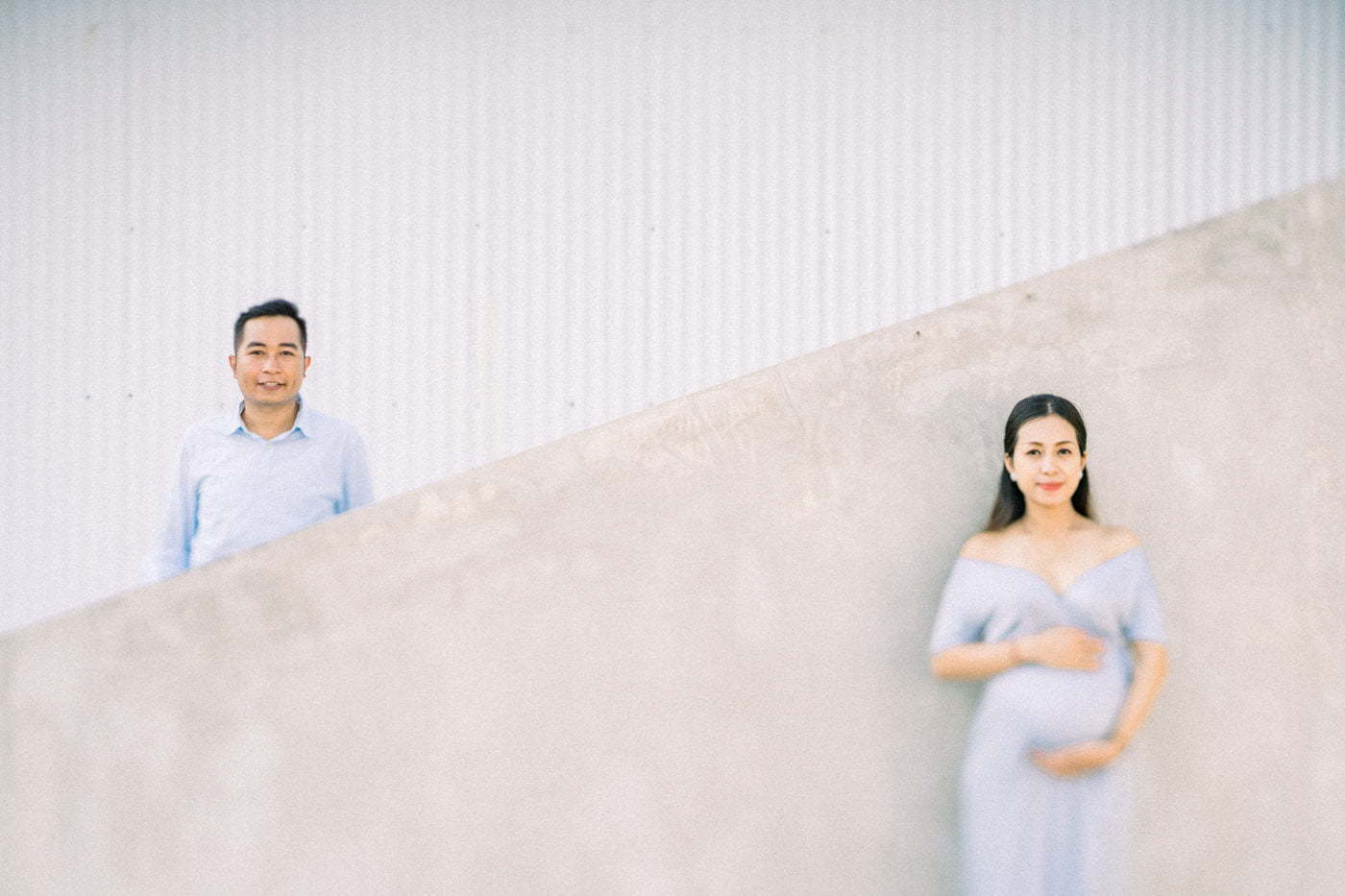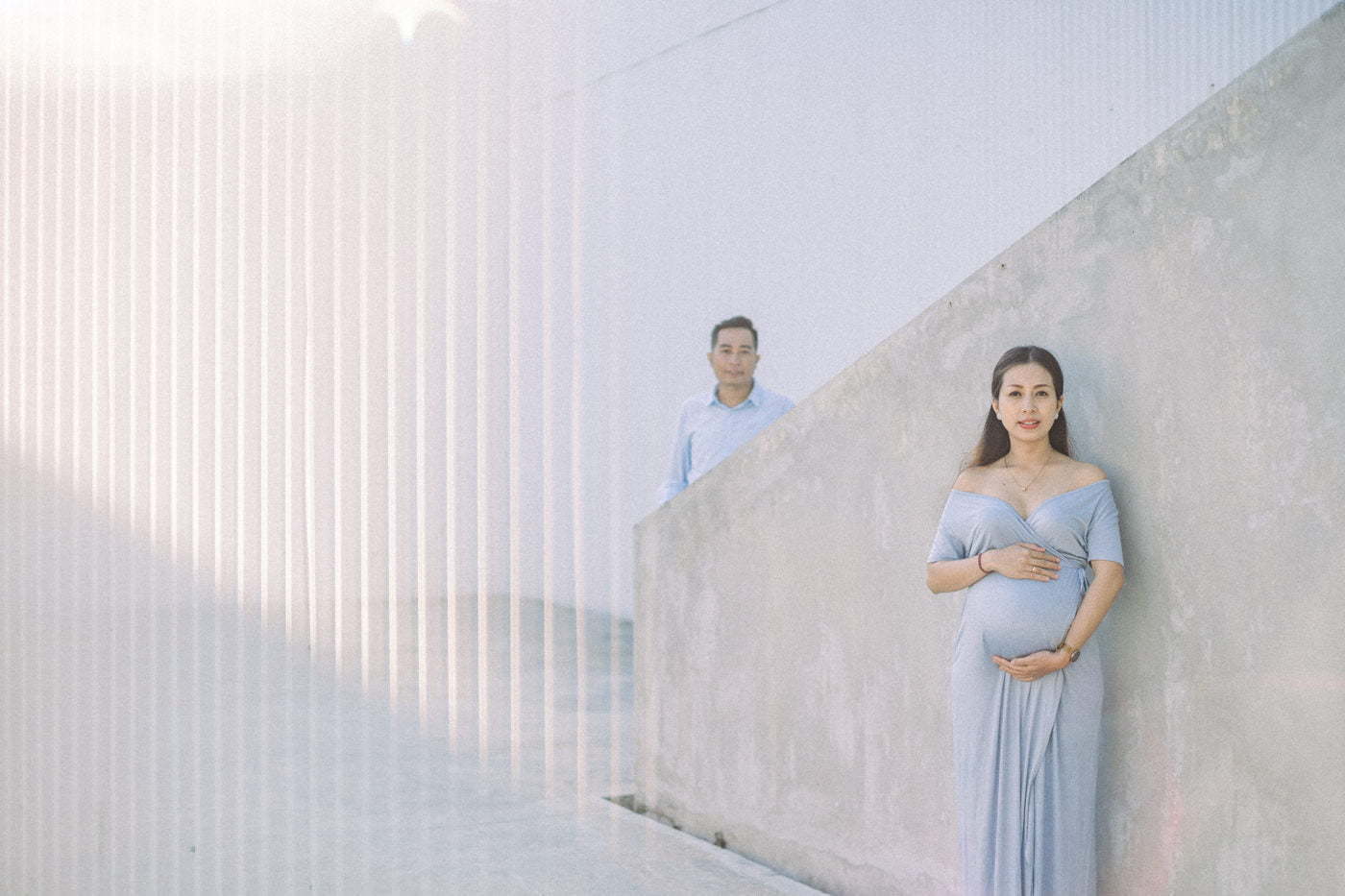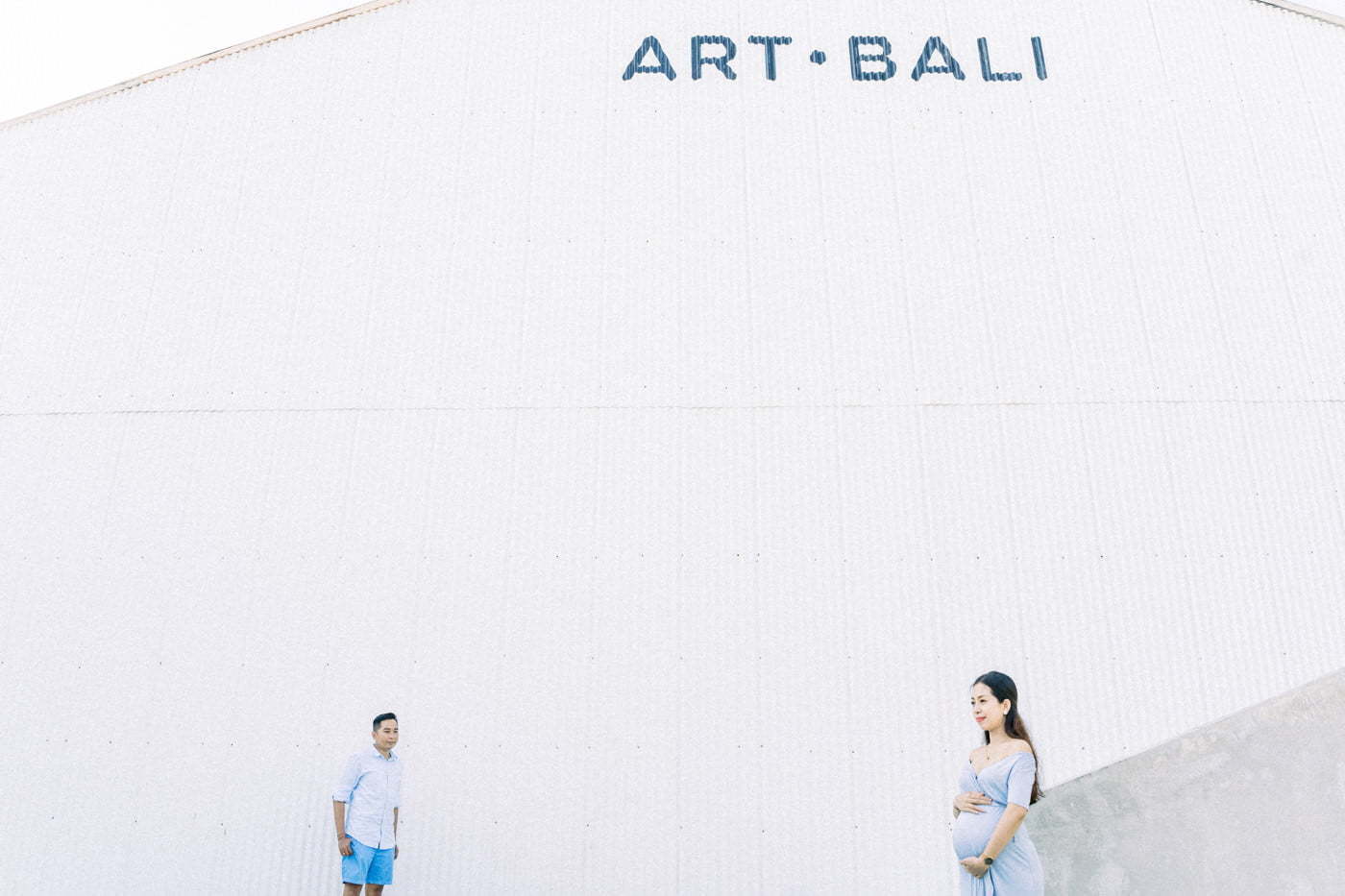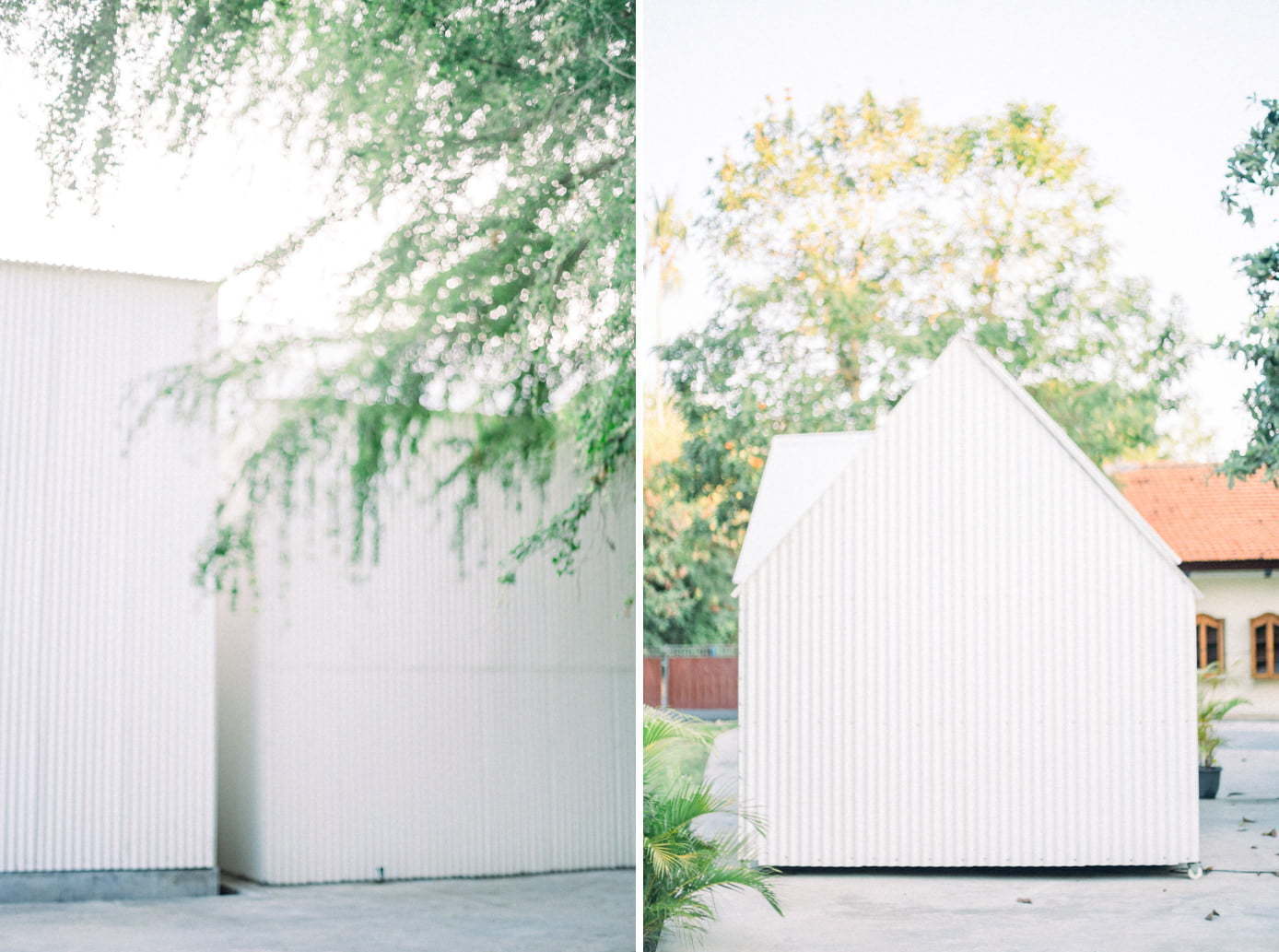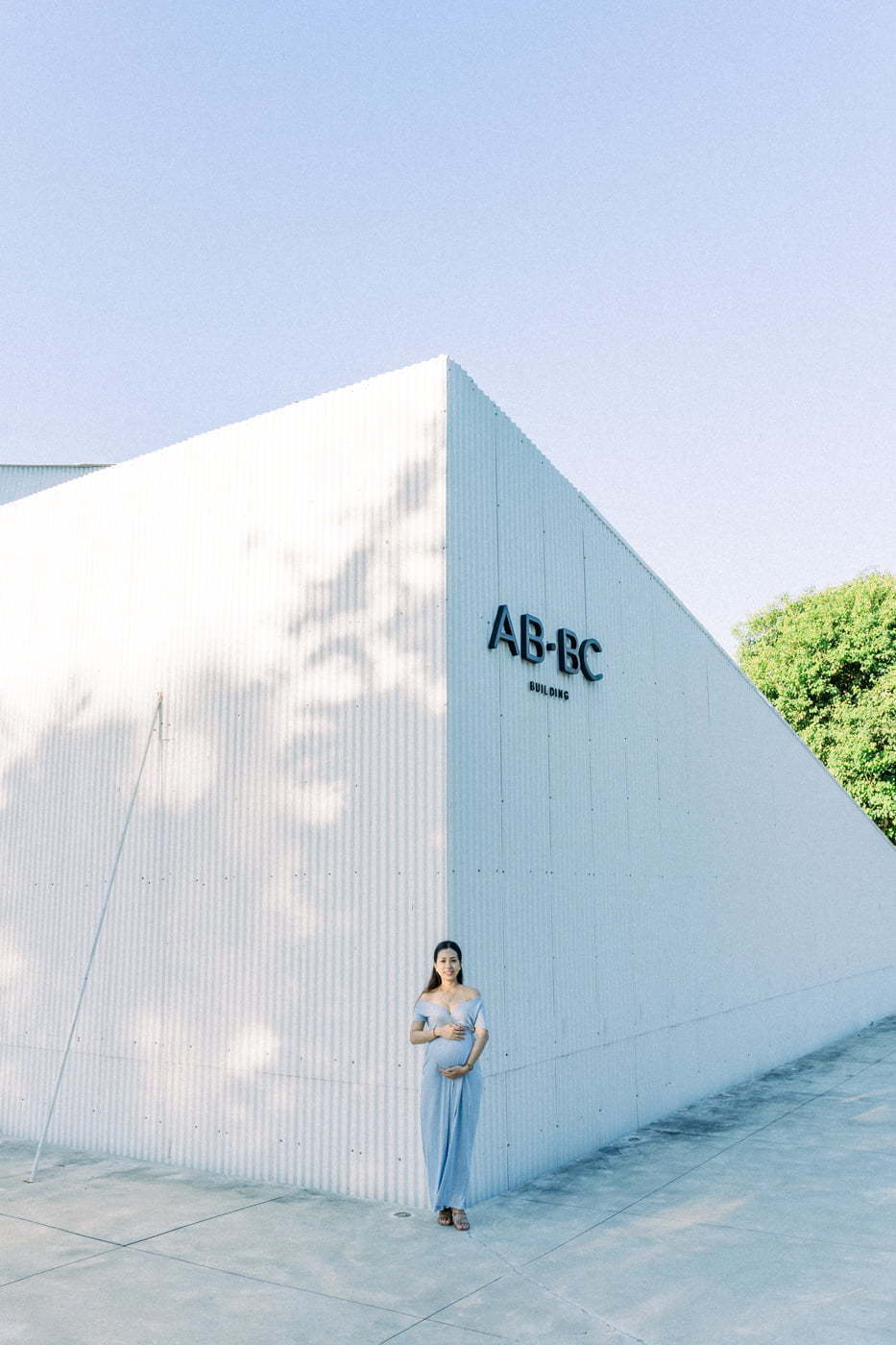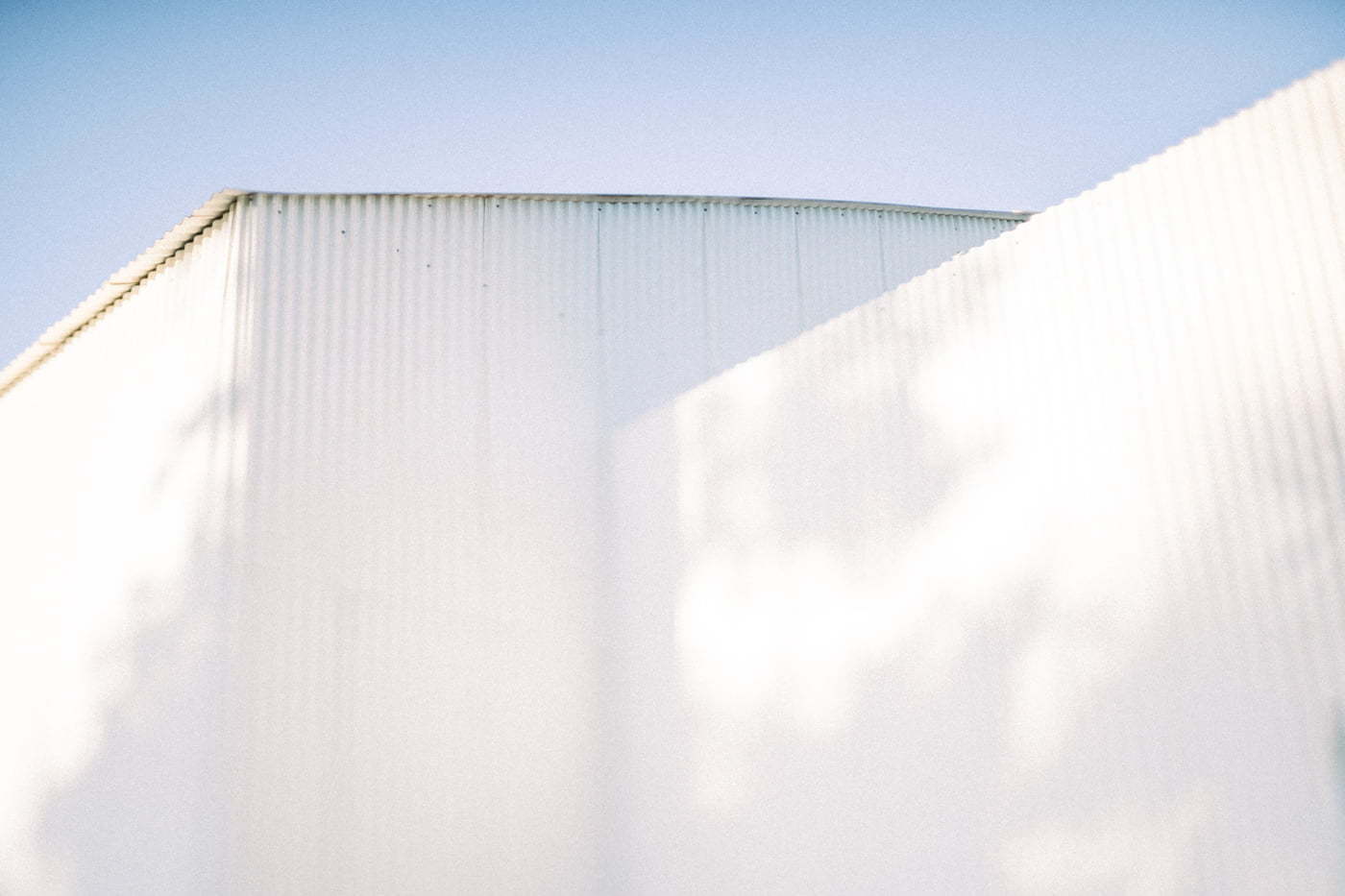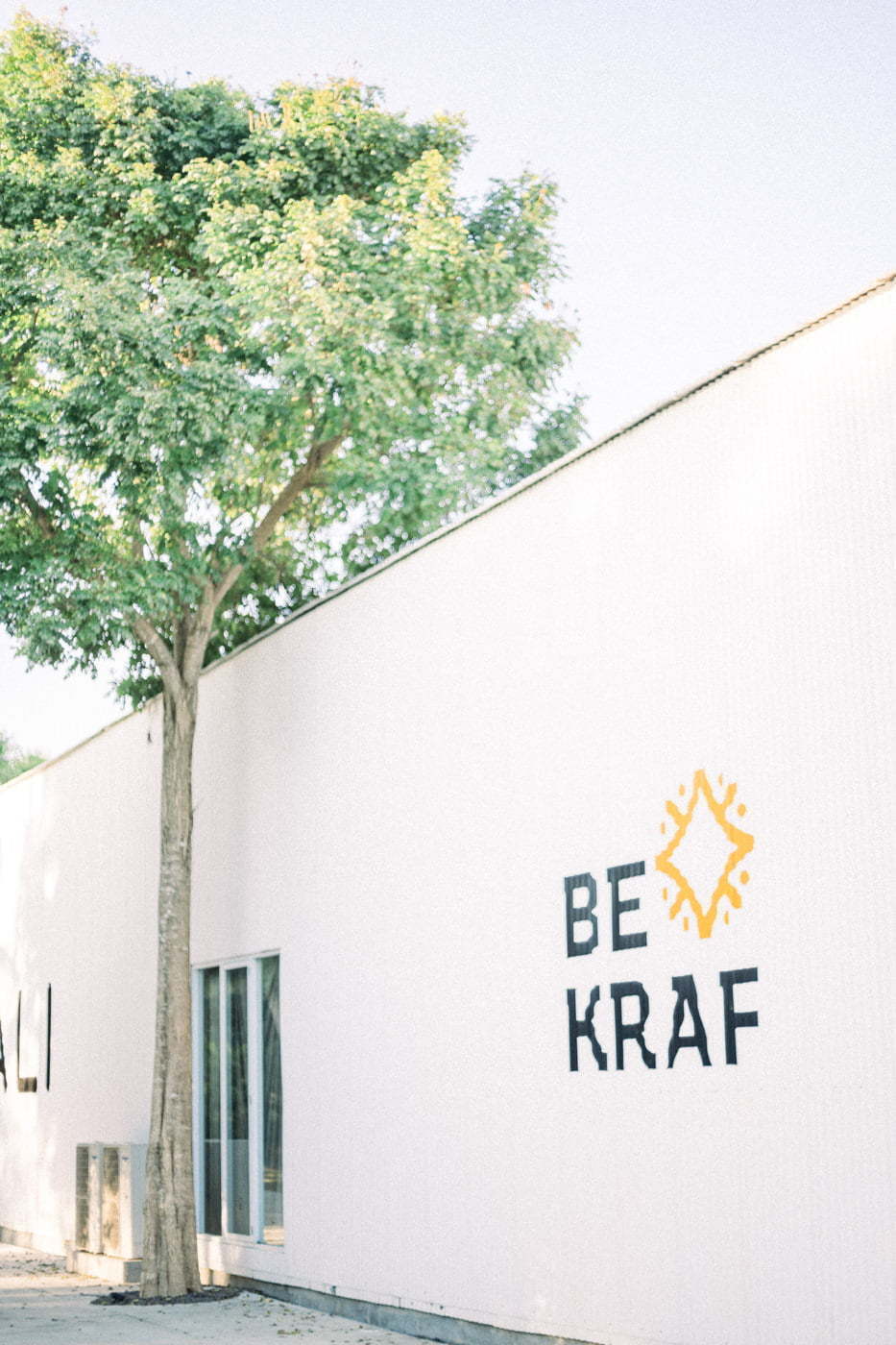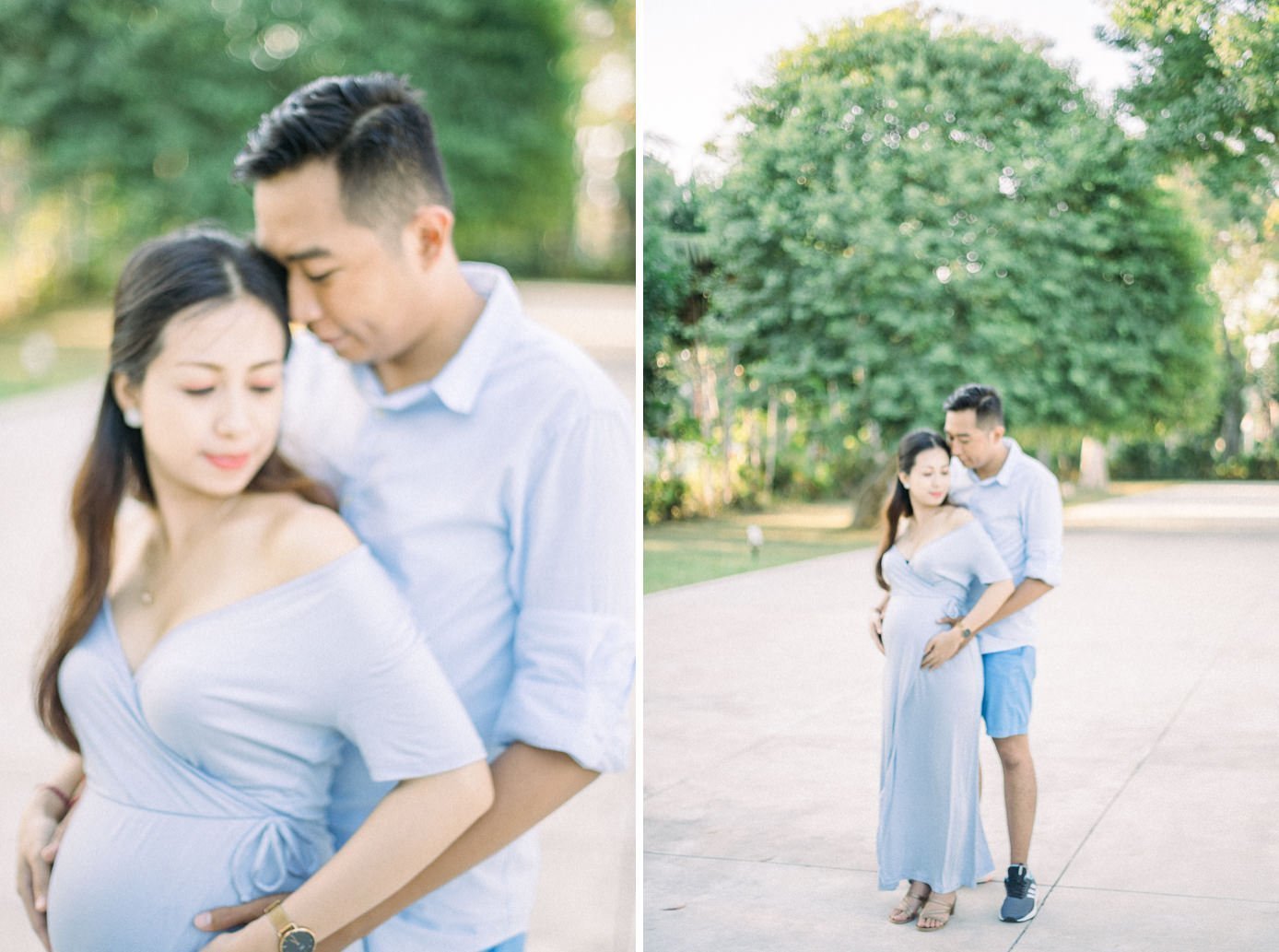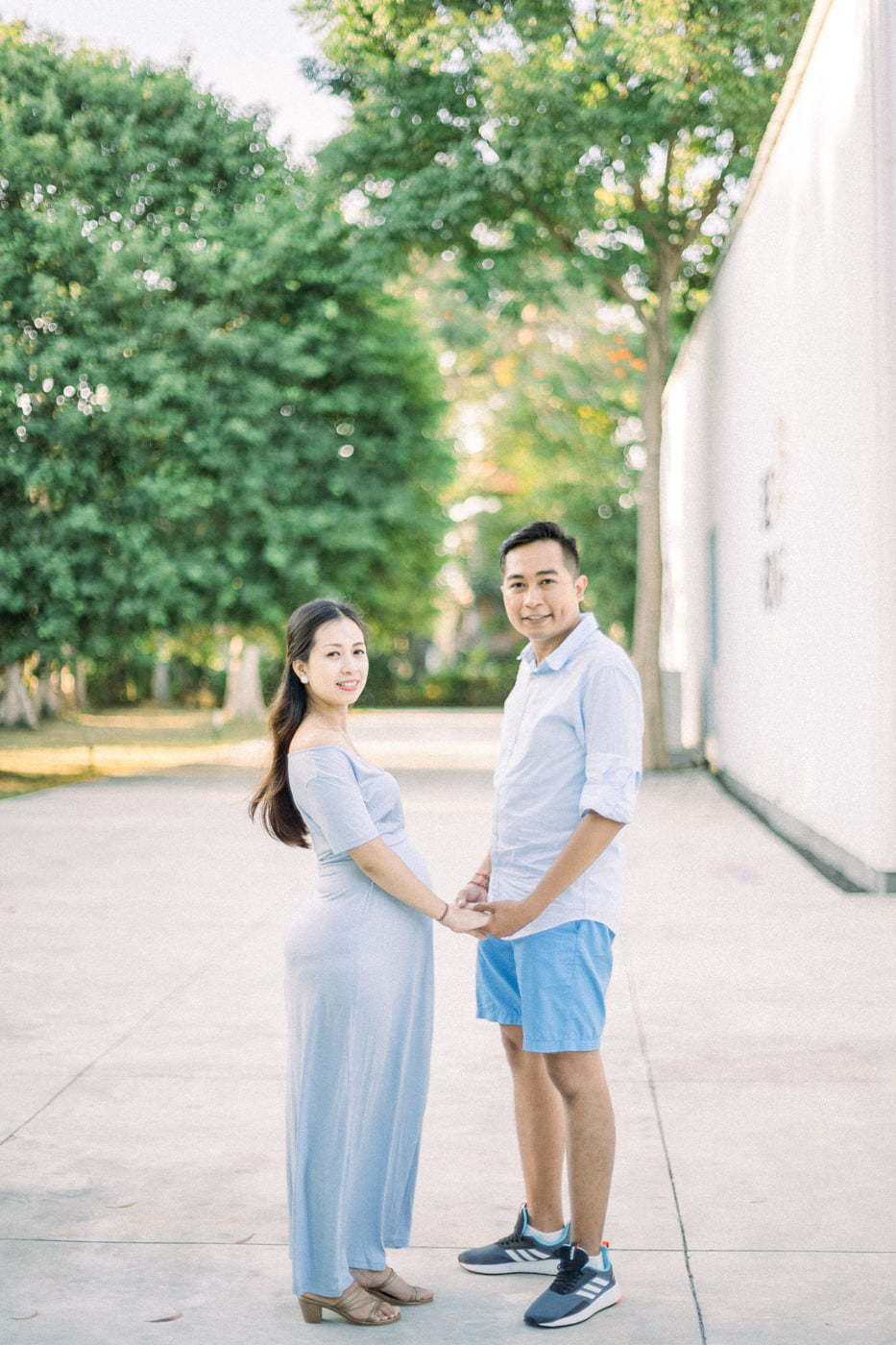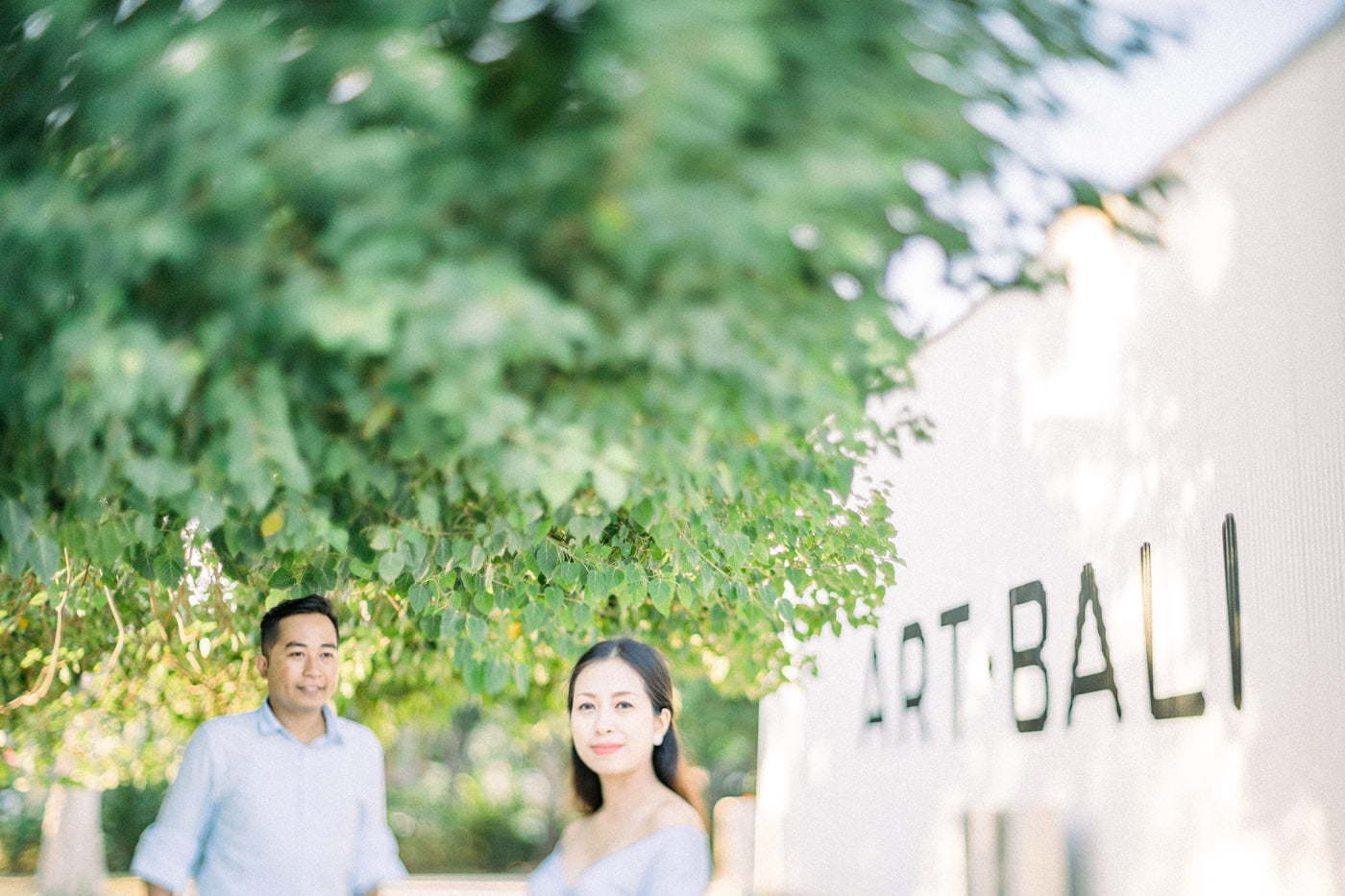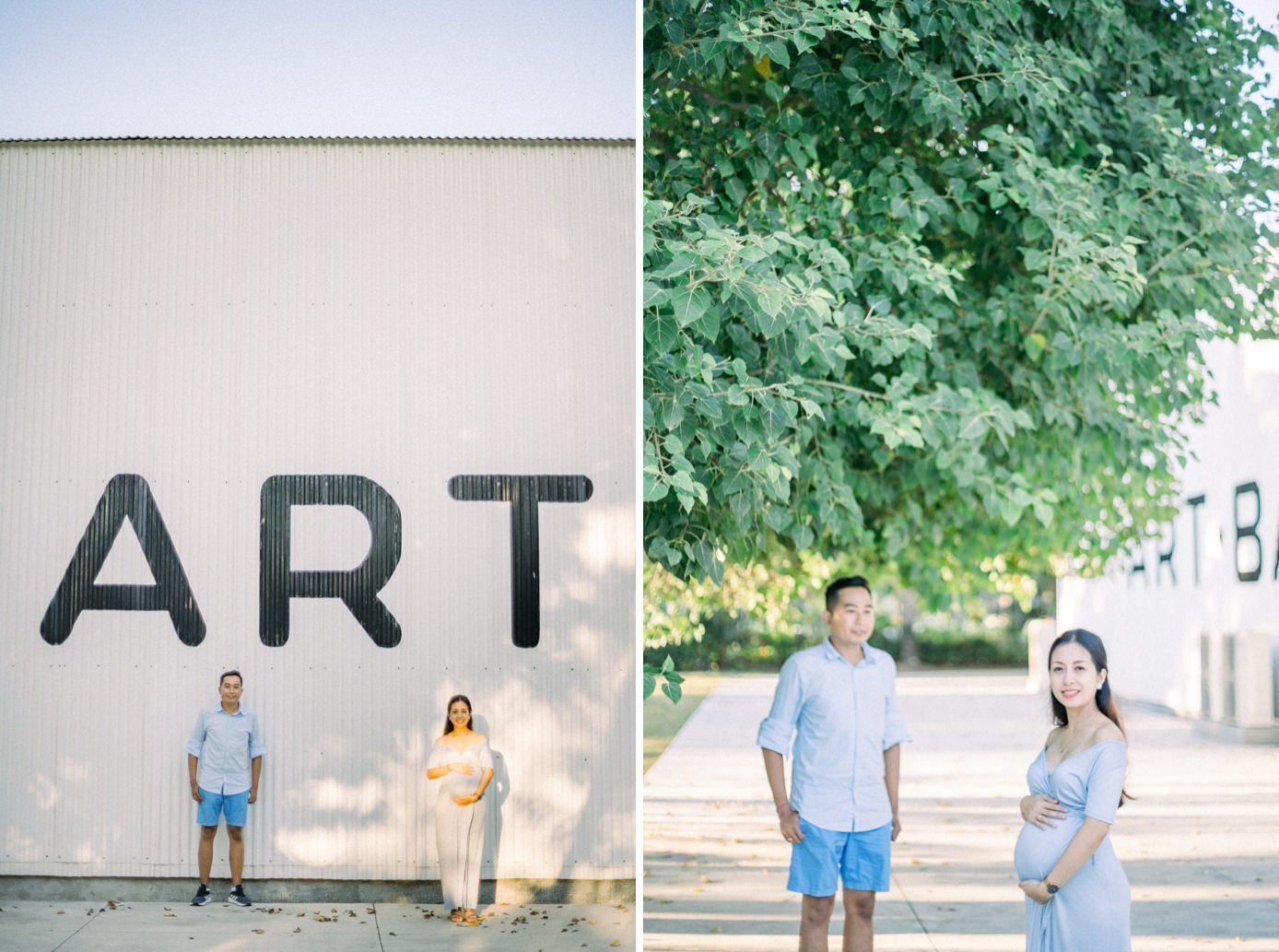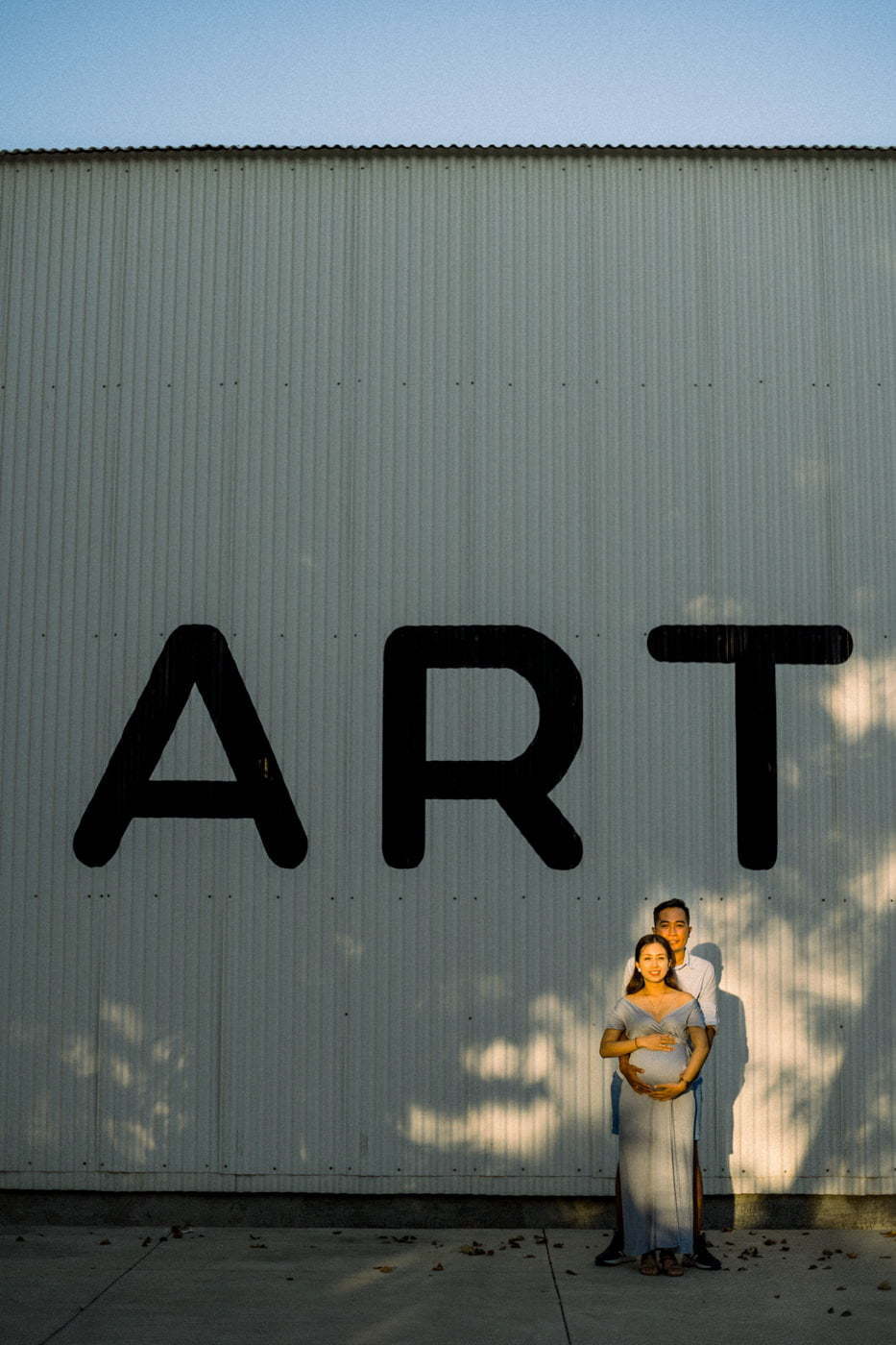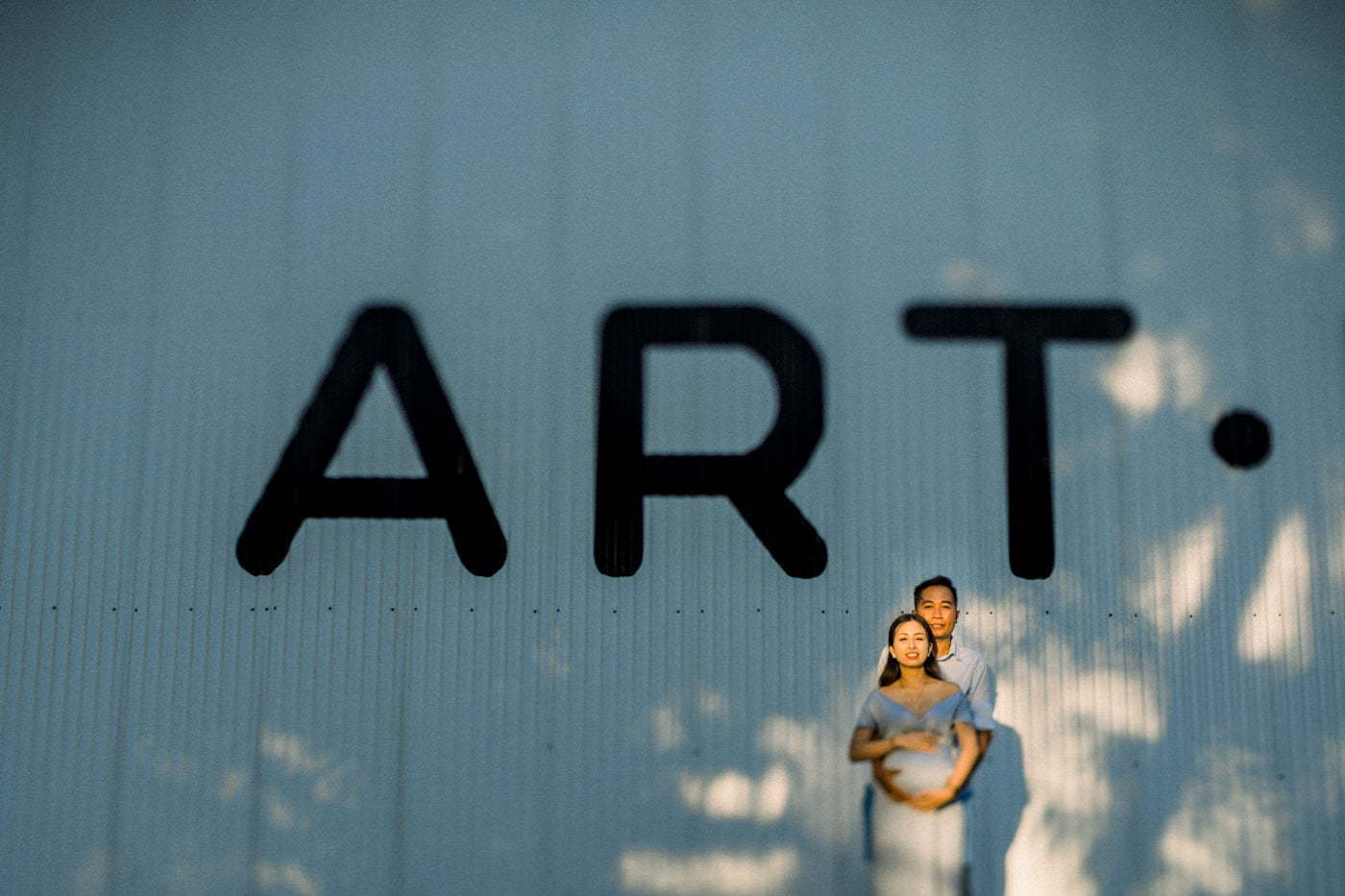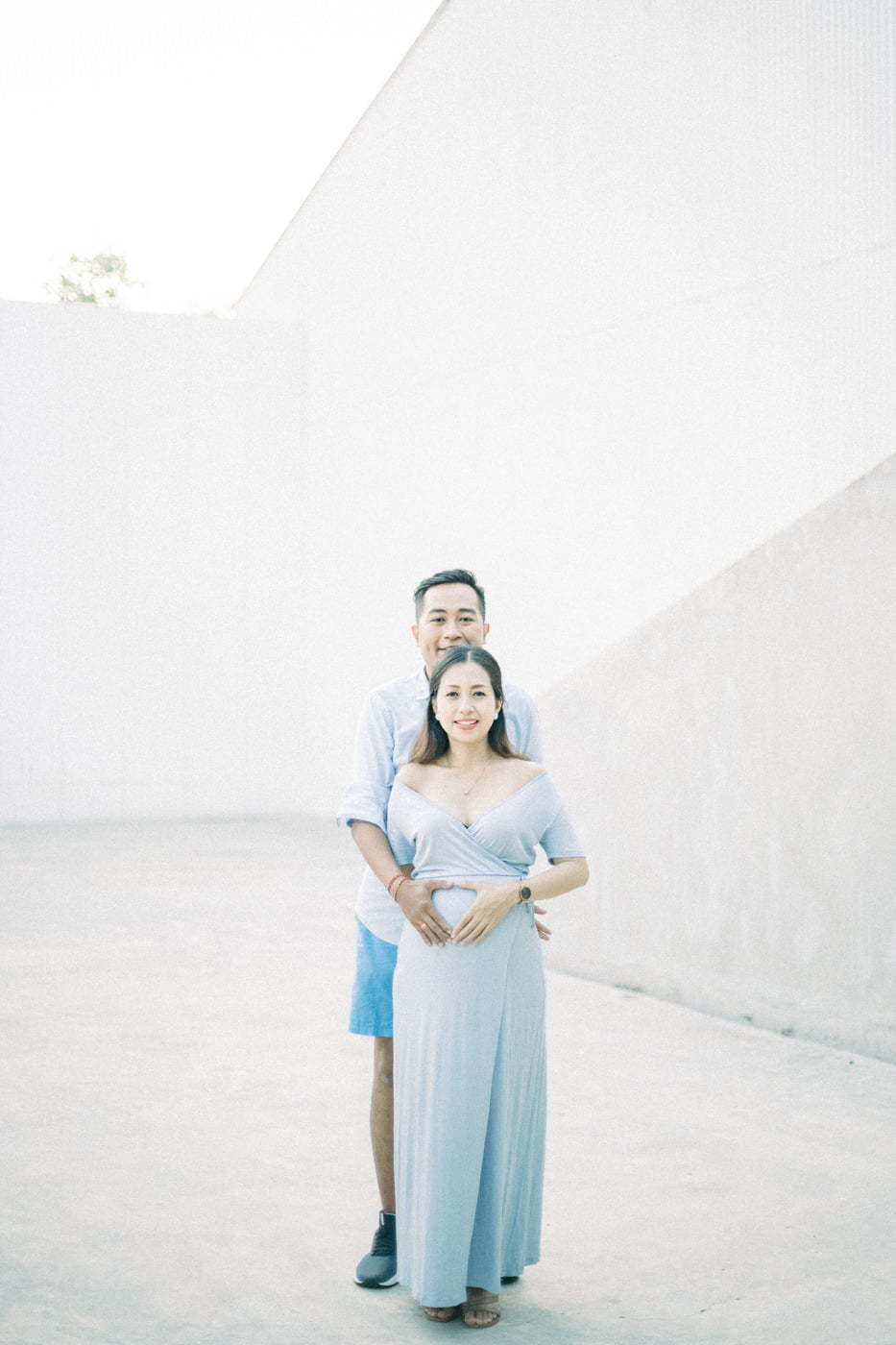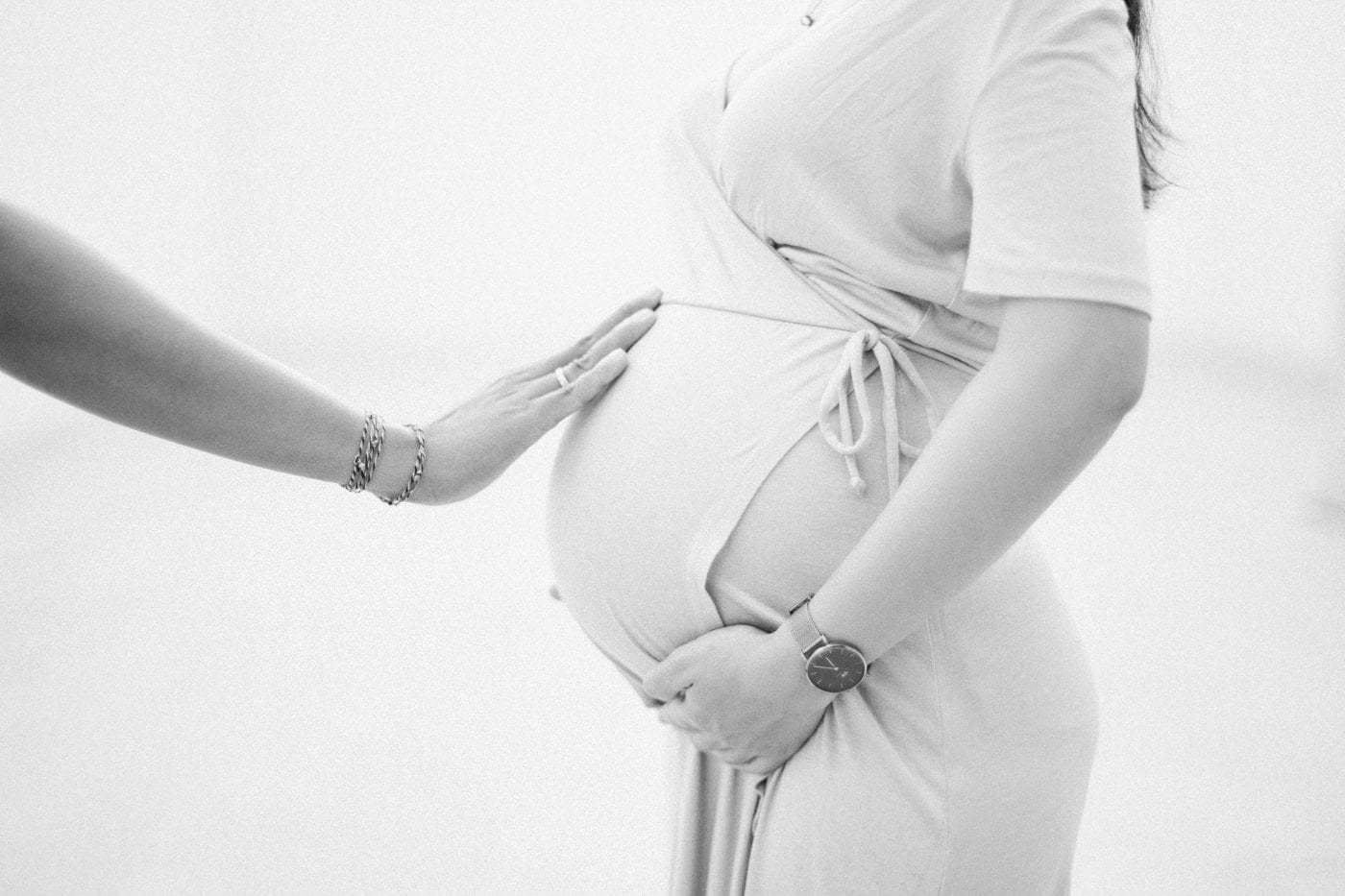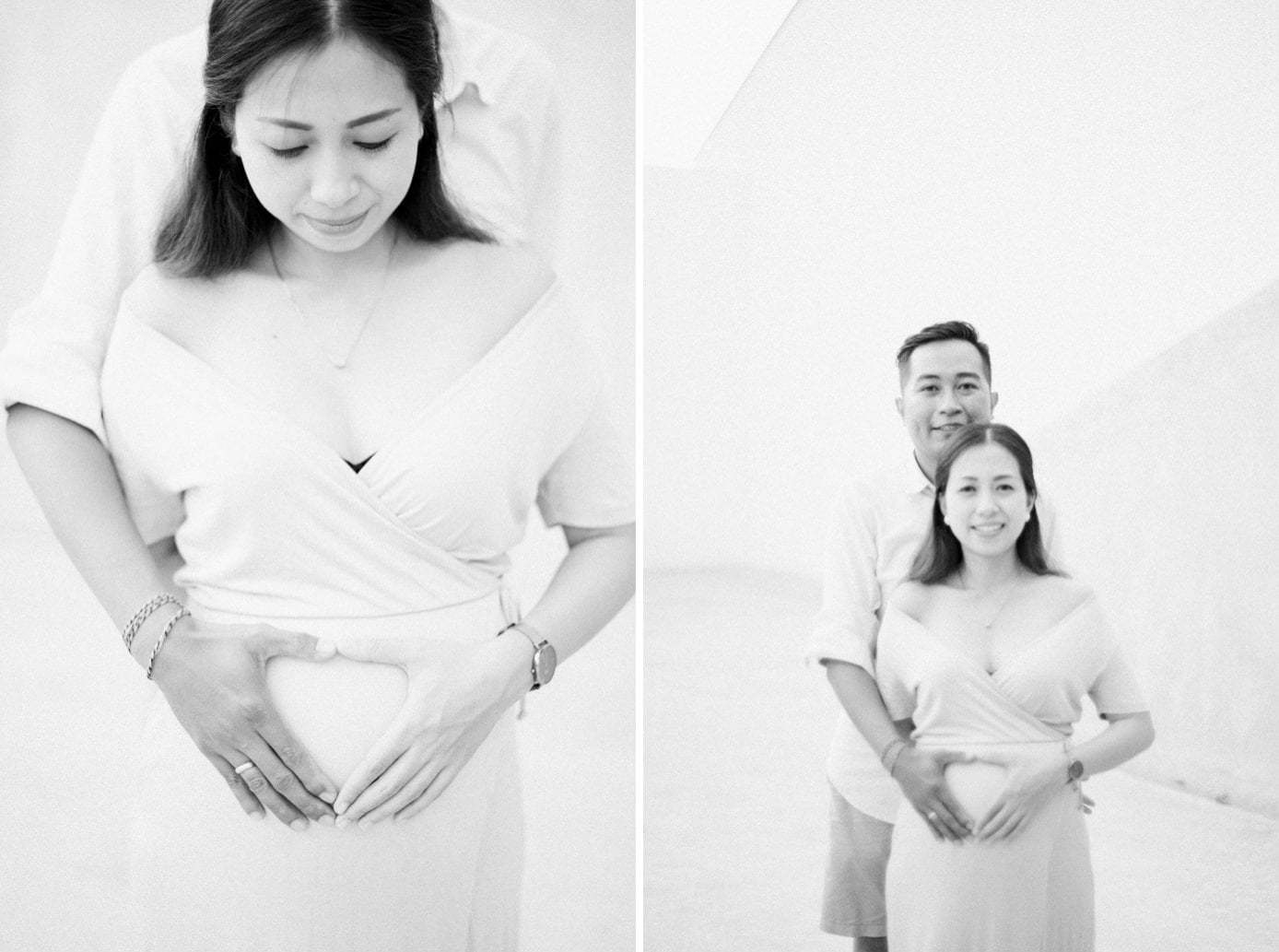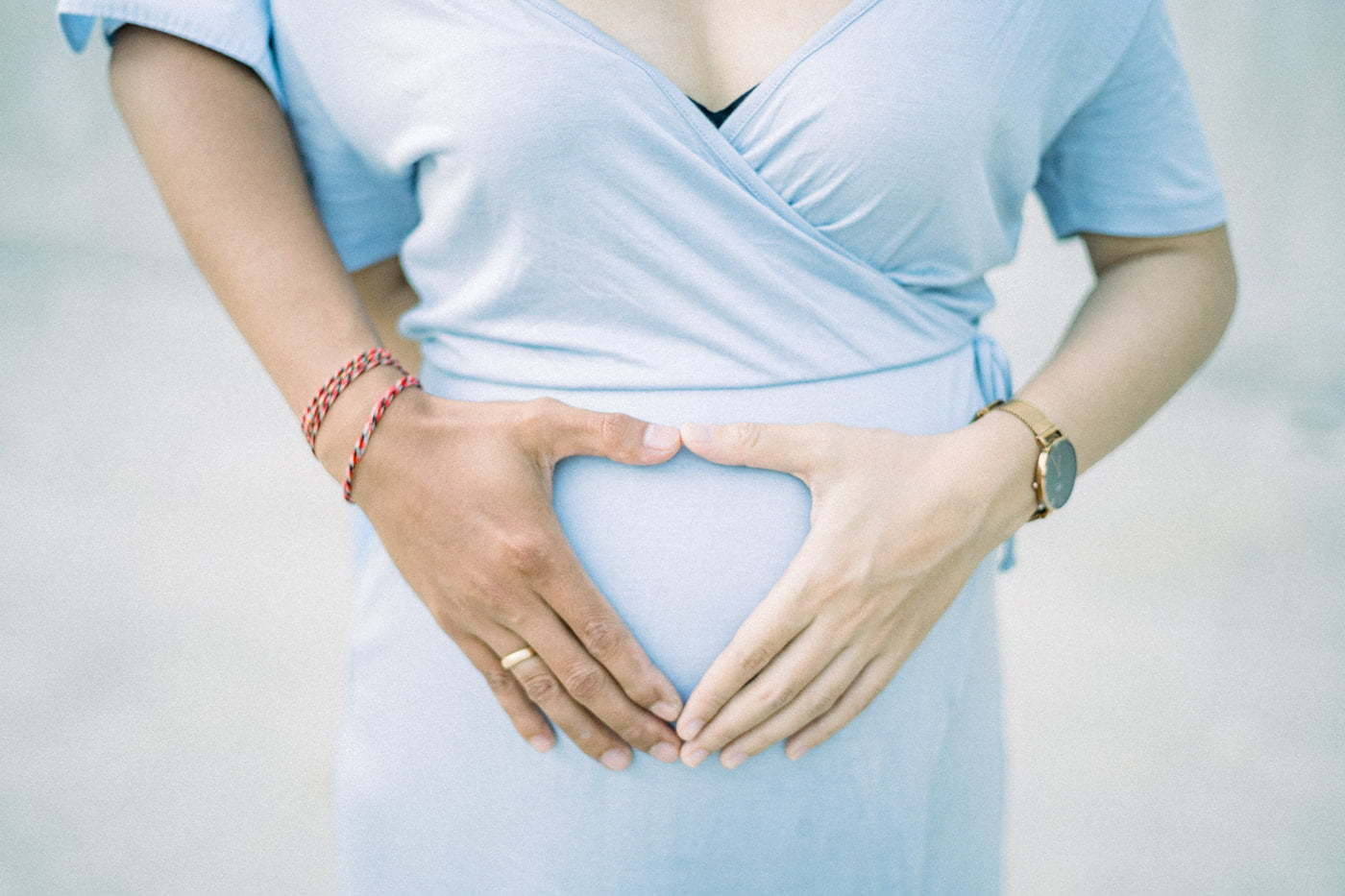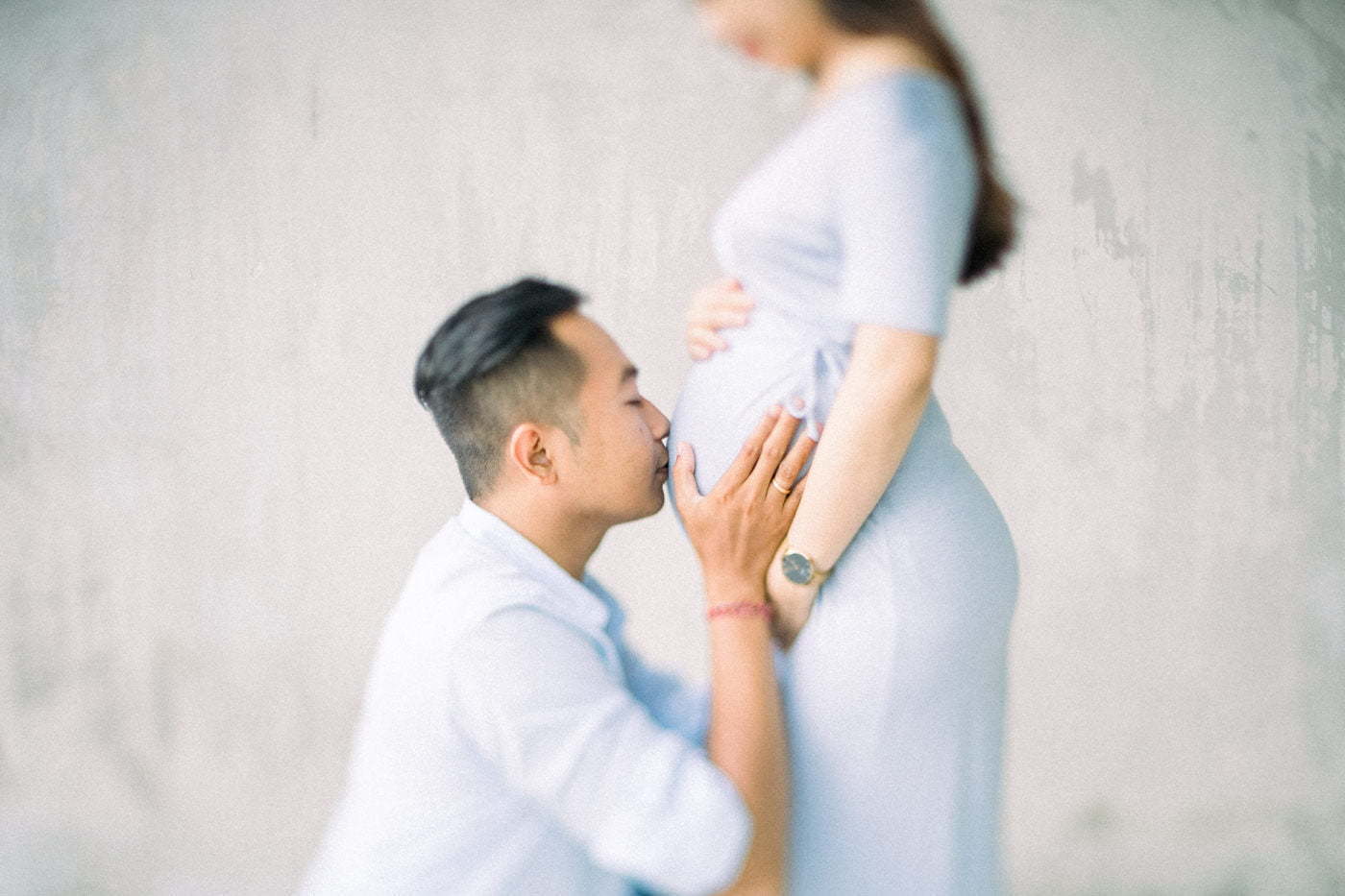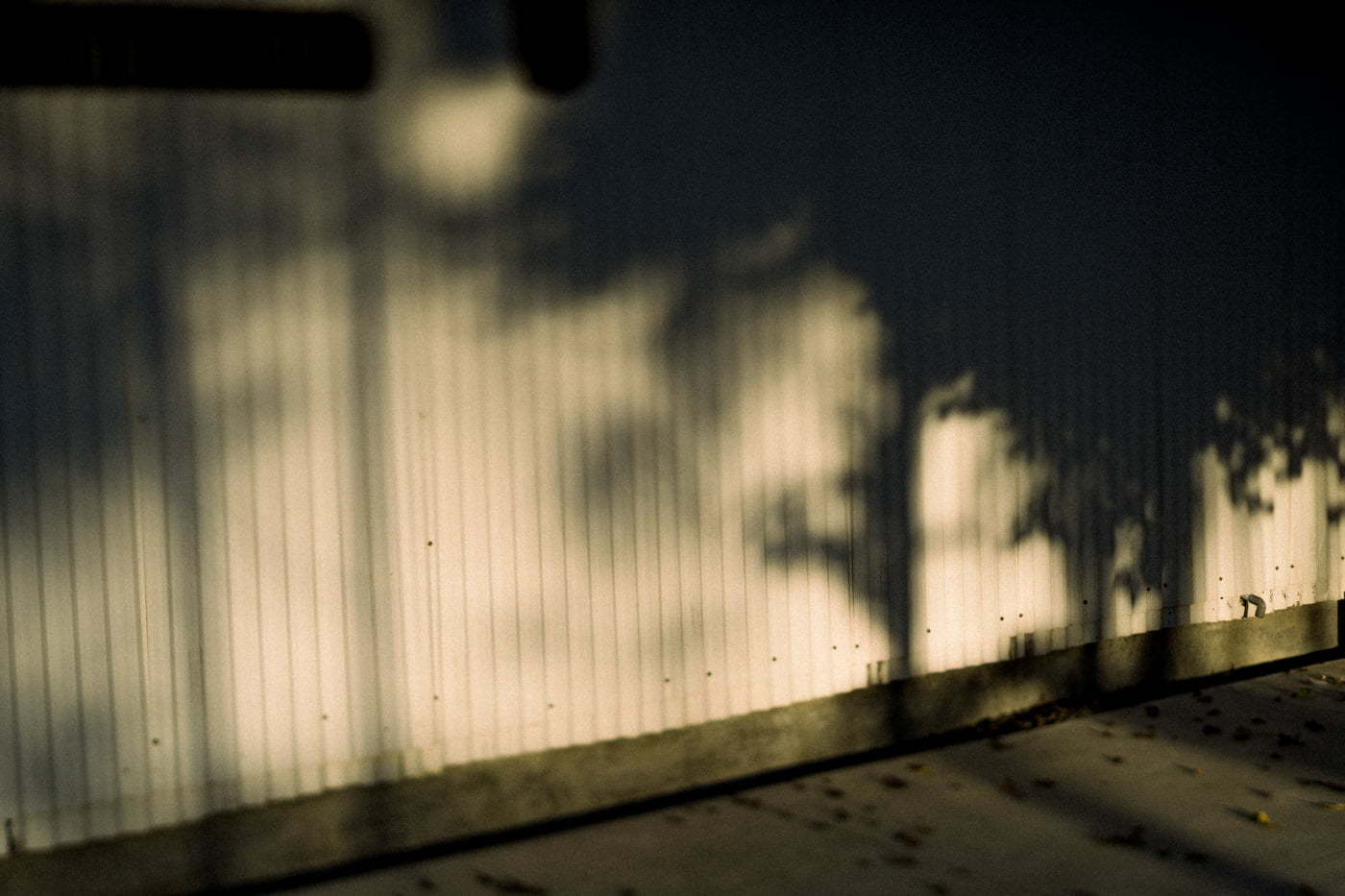 Outdoor Maternity Photoshoot — The Magic Tips
Finally, we come to the end of this post. But before I go, I want to share some magic tips and tricks for a maternity photoshoot. It would be useful for the photographer and the client to be. Here they are.
Choose your location wisely. For a minimalist look, you can go to the beach, savanna grassland, or find some building that has a simple backdrop.
Play with the light, whether it's on a bright sunny day or mostly covered by the shadow. The first option makes it as it is. Make it bright with a thin shadow. I want to name it "the filmy look." On the other hand, play with shadows. Put the couple on the bright side and keep the shadow as dark as possible. It helps you to create a powerful moody image.
I always look around for geometrical shapes. It could be a triangle, rectangle, circle, and any other else. Put the couple in the junction of those shapes. Make some leading lines. It would be so fun.
Get creative with your lens. I have a tilt adapter for the CY lens mount along with Carl Zeiss 50mm 1.4 Planner T* on my Sony A7III body. It's a powerful manual lens that has a stunning wide-open performance. It's suitable for a very relaxing and no rush maternity photo session. Moreover, the manual focus gives me freedom in shooting elopement videos as well. Then find a good angle, and tilt the adapter within the lens. Boom, you got a new perspective tilted effect with a bunch of creamy bokeh. I love it so much, and it was the cheapest option compared to buying the original tilt-shift lens.
Other Best Working Tricks
Do you ever think about how to create fine art photography? For me, it's a simple thing, though, as I have a manual lens that gives me full control in focusing on the object. So I try to shift the focus point a little. The couple looks a bit blurry, but it still gives some emotion to the image. Moreover, you'll get the bokeh that you usually see on a medium format film camera.
Are you curious about how to make a good-looking creamy bokeh? Please be careful in positioning the couple. This is the simple thing, not every background would give the same good bokeh. You have to pick a lucrative background that has a unique shape carefully. Most of them I found in the big greenery tree. Try pointing to it, get the focus correct, then you'll be nailed it. The shallow, deep field and bokeh would make the outdoor maternity photo look stunning and fine.
Prism is good too, have you tried it? If you don't, you could get it on amazon. It takes time to master, but when you do, you won't regret it. One of my images up there was using a prism. You could make a 'singularity' effect with it. It would easily be applied in the motherhood photo session.
Pregnant moms are prone to fatigue. So please don't ask them to walk too much during the motherhood photo session. You could pick a 2-3 close spots in the location to reduce the risk. Do simple poses.
Focus on details as well. In other to create good and compelling storytelling, shooting details is a must. You can look for anything around your location. It could be bloomy flowers, the shape of a shadow, some part of the building like you've seen up there, or even a colony of birds that are going over the sky. It could be nice for Instagram content and blogging, for sure. I always do it when shooting a wedding as well.
Final Words
That's all, and I guess—a definitive visual story of an outdoor maternity photoshoot in the museum.
If you're looking for a more in-depth discussion about an outdoor maternity photoshoot at ArtBali Museum, please don't hesitate to drop me an email. I'll be glad to share my experience with you. If you have a blog, we could do a "do follow" link exchange.
I would be glad to hear from you. And If you're a mom-to-be, don't hesitate to contact me, and I'll assist your inquiry further. We could discuss the concept and create an amazing outdoor maternity photoshoot here in Bali.
See ya in my next blog post or particularly visit our handful guide to wedding photography in Bali, and who knows you need a guide to our Bali Photography Pricing and Packages here.
— Cheers.
Agra Photo & Film — blog | portfolio | contact us
Home » Maternity » Outdoor Maternity Photoshoot of Gian & Yoki