Maternity Photography in Ubud
It's a heart-beating moment for Winda and Dewa who are waiting for their first baby. They decided to capture these great moments in a maternity photography session in Ubud.
The maternity photo session was taken during their vacation at K Club Ubud. It's a great view private villa just a few hundred meters from the Tegalalang rice terrace.
The Pregnancy
The brightness of a pregnant woman's complexion and the curvature of her tummy foretell many adventures to come. It's the most exciting period in a woman's life, and the joy is contagious.
Being pregnant is undoubtedly one of the most beautiful periods in your life. Maternity photography is the most exemplary method to capture your excitement during this crucial stage.
Furthermore, one of the great places to start your maternity photography sessions is in Ubud.
Related Post:
The Maternity Photography
So, let's dive into the maternity photography of Winda and Dewa in Ubud, Bali.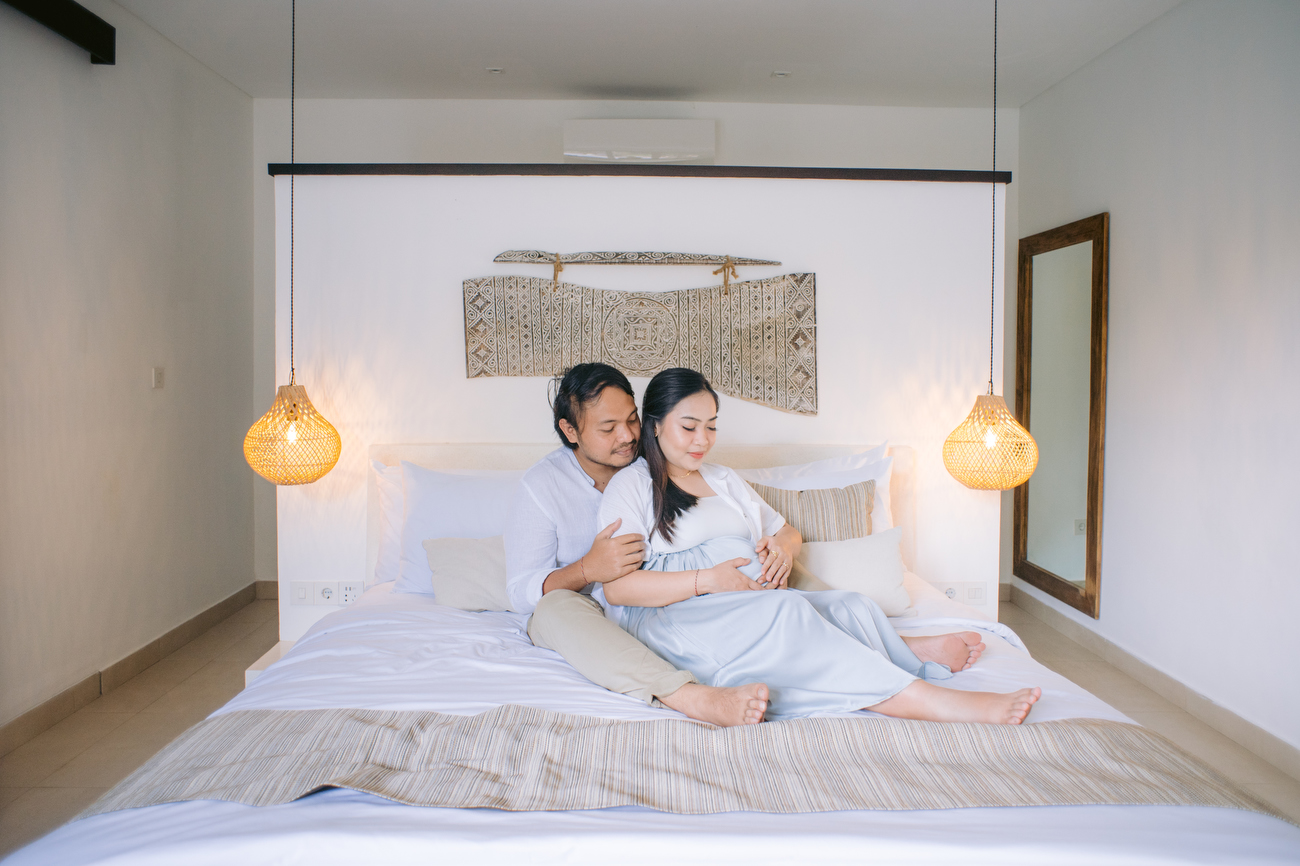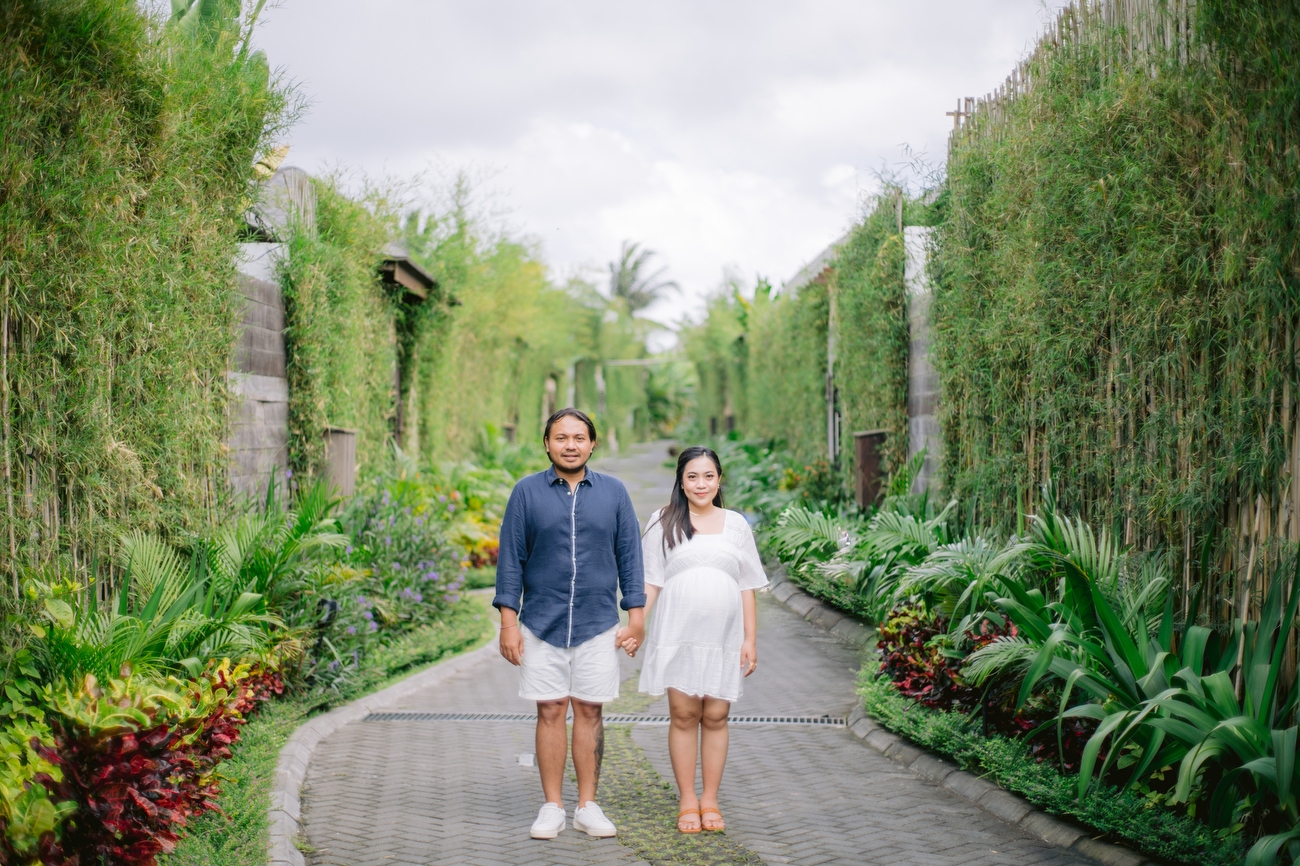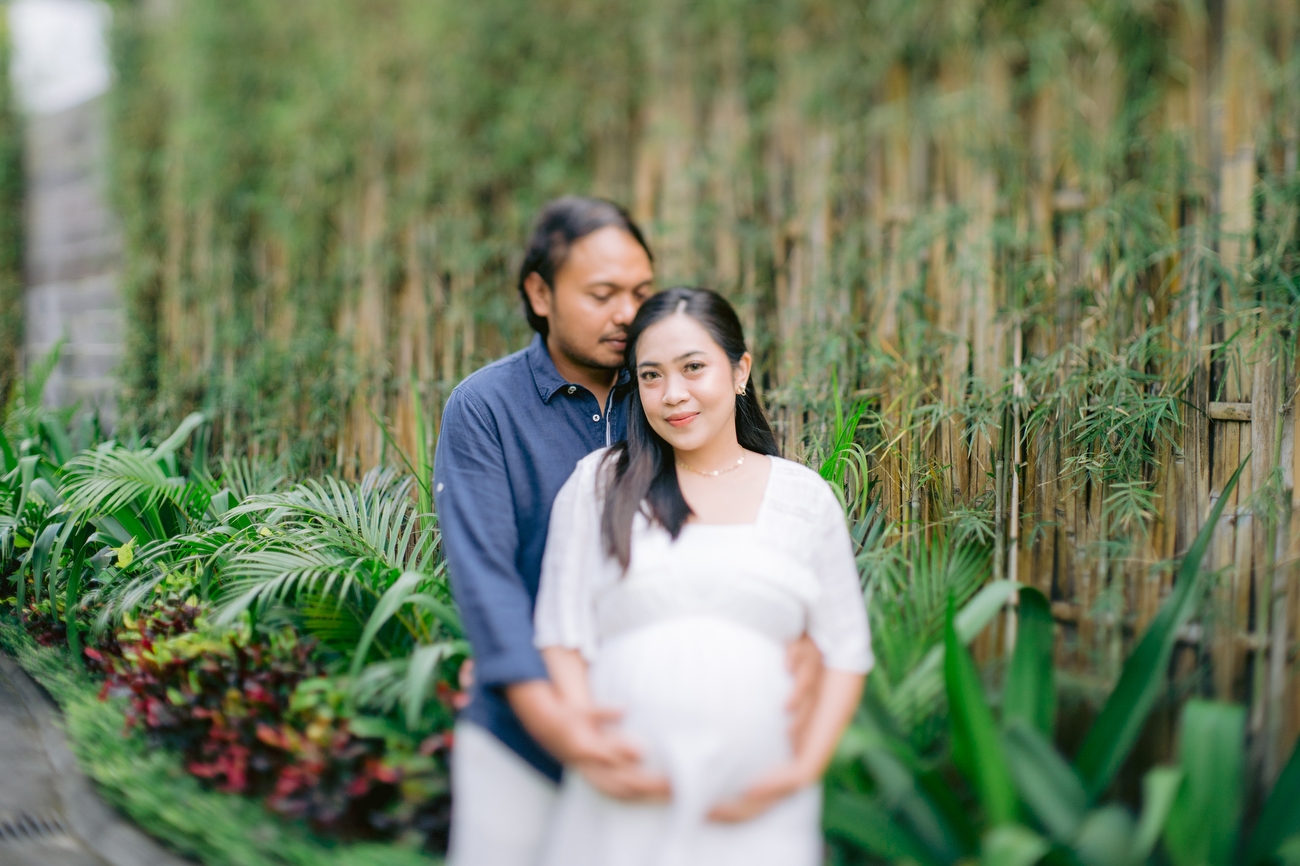 When is the Best Time to do Maternity Photography?
While the best time frame for maternity photography is around 28 to 36 weeks of pregnancy. So the expecting mothers can enjoy a shoot as long as they're not a little too close to their delivery dates and they can still move around with a growing baby bump.
The essential aim is to prepare the specifics of a peaceful, satisfying picture shoot meant to immortalize your deepest feelings while you are still at ease.
Photos of the expecting mother show that something extraordinary is taking place within her body. Maternity photos are treasured mementos for new mothers.
And as shown here, maternity photography in Ubud will give you a more soothing feel and serenity ambiance.
Conclusion
Maternity photography become more essential these days, especially in Ubud. It's a celebration, a fun way to welcome the baby.
As a maternity photographer in Ubud, we suggest you pick a suitable location for the photoshoot. One simple way is doing it on your villa during your stay in Ubud.
Furthermore, the beach is also the best spot for your maternity photography session in Bali.
Well, if you're planning for your own maternity photography, especially in Ubud, please let us know. You can have a look at our Bali Photography Pricing and Package for further references.
You can contact us here. We'll be so happy to help you out.
Cheers.
— wynprmn.
Home » Maternity »