Bali Couple Photoshoot Ideas: The Definitive Guide
Do you struggle to find out the perfect ideas for a couple photoshoot in Bali? Well, you are on the right path.
Here we represent the definitive guide to Bali couple photoshoot with a handful of ideas that are easy to implement for amazingly creative couple photography.
Bali Couple Photoshoot Ideas: Introduction
We understand that every couple has relationship goals. One of those is having great-looking casual photos.
Whether it's romantic, full of fun, or even adventurous. Moreover, some couples nowadays love creative, fine art, and soulful approaches to their couple photoshoot session.
Here, we at Agra Photo & Film are aware of this trend. We provide you with a photographer that you trust and like. We will help you get photos that look like they belong in a magazine.
You will also get many ideas for a different and fresh couple photoshoot in Bali.
So get ready to see beautiful pictures, helpful tips for getting ready, and ideas for your Bali couple photoshoots that will inspire you.
But before we go, you might want to see our Bali Proposal Ideas + Handful Guide for Couples in case you need it. Then within this post, you also might want guidance on Bali Pre-Wedding Location which could be your next stop for a couple photoshoot location guides. Lastly, our definitive guide to engagement photography will give you more insight into great couple photo sessions in Bali.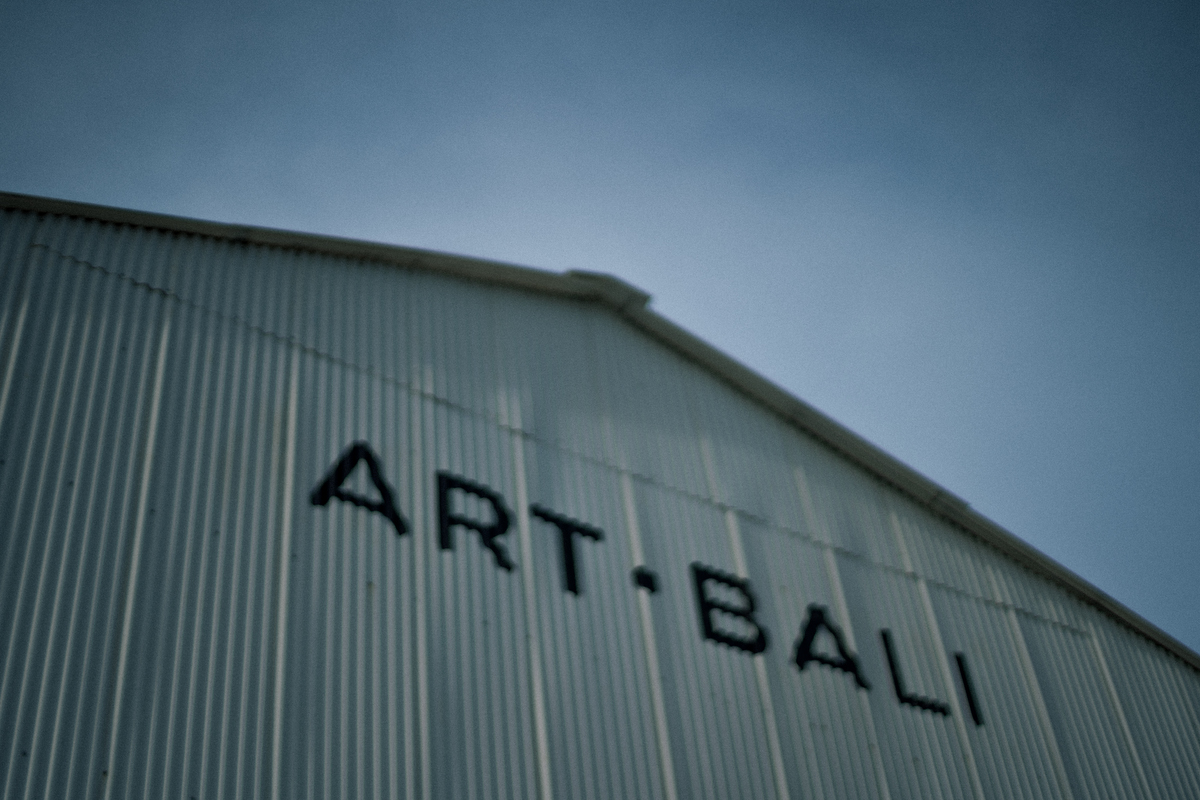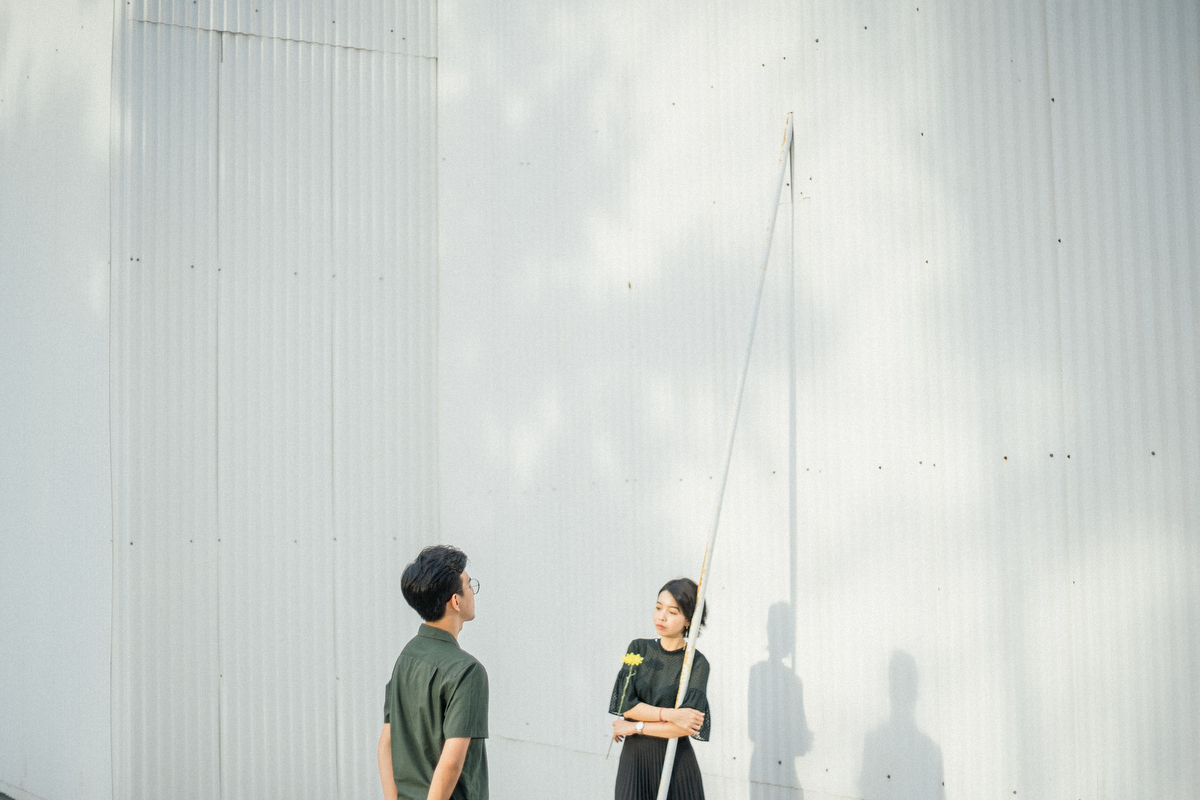 Related Post:
Couple Photoshoot Ideas: Our Approach
On the day of a couple photoshoot sessions, you will most likely meet your photographer for the first time. It will take some time for the person to feel at ease in front of the camera.
We have to say that our way of photographing the couple is through building comfort and connection. Because when we get those comfort and connection, everything will go lively.
The idea is to connect to the couple, and We can honestly capture their emotion. To tell their truthful love stories through each frame we got.
The best pictures of a couple are made when both people are in comfort with each other and with the photographer.
Then remember, your story is one of a kind. Every relationship is different, and so is how you connect with your partner. We focus on showing how you two met and fell in love.
Everything is about the details and connection.
Our style is built around real and unplanned moments. Cute details and close-ups will make your photos more beautiful.
How to Get Ready for a Couple Photoshoot Session
How to dress?
Because this question comes up so often, we've decided to write a guide on how to dress. But there are a few rules that apply no matter what:
1. Use Just Neutral Colors
This is perhaps the most prevalent recommendation you'll hear when it comes to outfit planning, and for a good reason. I always advise against wearing bright colors or large logos. You don't want your attire to be the focal point of your photographs. Wearing neutral colors can assist in keeping the attention on the connection rather than your outfit.
2. Wear Comfortable Clothes
Wear something that makes you feel at ease and allows you to move freely. My partners are usually racing about and acting wild with each other. The last thing you want is your dress to fly up and flaunt everyone or your bra strap to show.
3. Coordinate with Your Location
A light jacket will certainly be enough on the icy slopes, and you could always add a toque. If you're on a beach near the water, you'll undoubtedly feel more at ease with a swimsuit. Sweatpants and a t-shirt (or no shirt) will suffice when you're at home. Wear hues that complement the fall colors if it's the middle of autumn. Consider your surroundings and the weather forecast, and then dress accordingly.
4. Organize
Coordinate but do not match. Instead of wearing the same colors, wear colors that complement each other. Try choosing a color palette you enjoy and matching your clothing to help you locate complementary colors.
5. Be true to yourself
This is the most crucial piece of advice I can give you. Because these images are about YOU and convey YOUR story, it is critical that you dress like yourself. This is not the time to try out new looks. Wear what makes you feel good and makes you look nice! Be completely yourself, and ROCK IT!!
Looks matter
How important is it to have your hair and makeup was done by a pro? Let's face it: it can change how you look and feel in photos. But then, you don't have to pay for professional beauty services if you know how to get the look you want. In either case, we can tell you about some of the best beauty artists in Bali.
If you book a sunrise session during the summer, you should know that it starts around 6 a.m. This means you have to get ready very early, and getting more sleep can make you look better.
So, beauty makeup is optional. You have your beauty inside your soul.
In our couple photoshoot sessions, no makeup, no problem.
True beauty comes from within; what things look good?
First, you don't need any props for a couple photoshoot in Bali. But if you want to go beyond romantic and cute photos, props will give your an extra dimension.
Your props have to match your personality.
Think about what fits with who you are. Is it a hat, flowers, balloons, champagne, or something else? We think you should choose one or two props. As with most things in life, taking too many pictures might take away from their beauty.
Things that help tell your story.
Props can also be things that mean something. Something that might help you remember how you met or your first date. Or the first time you went to Bali.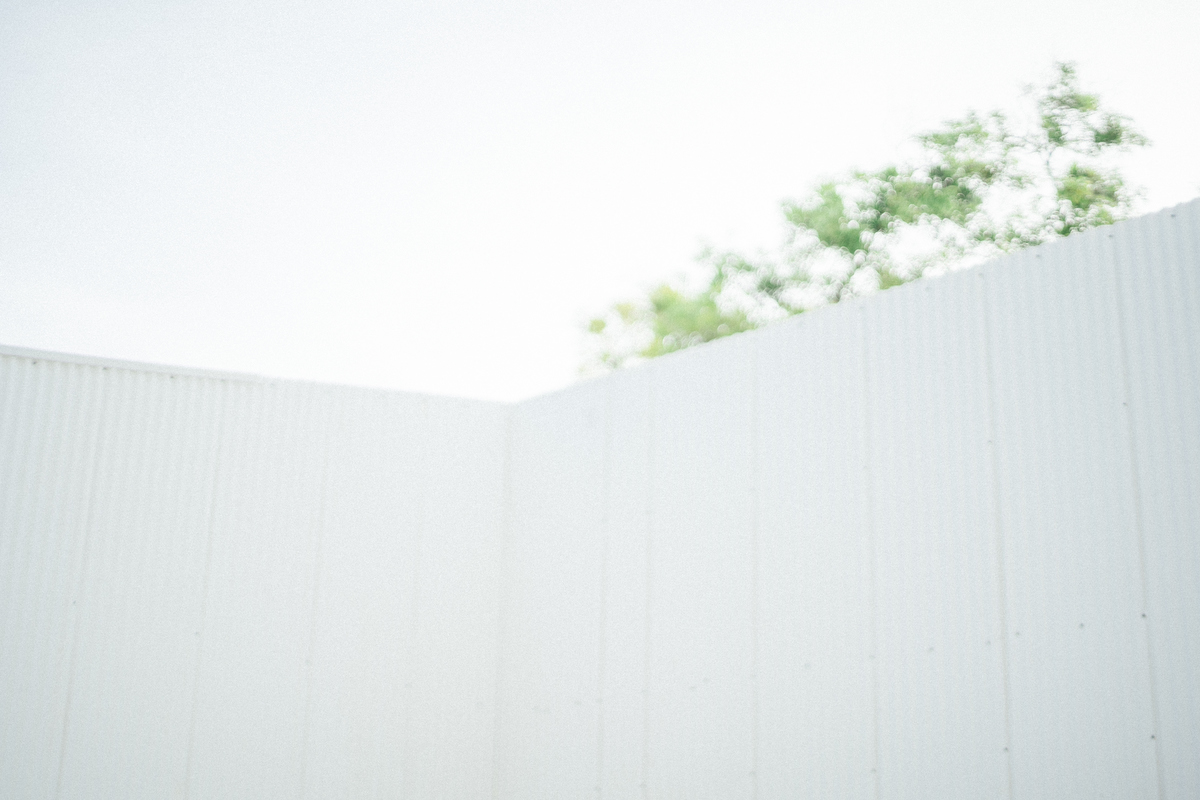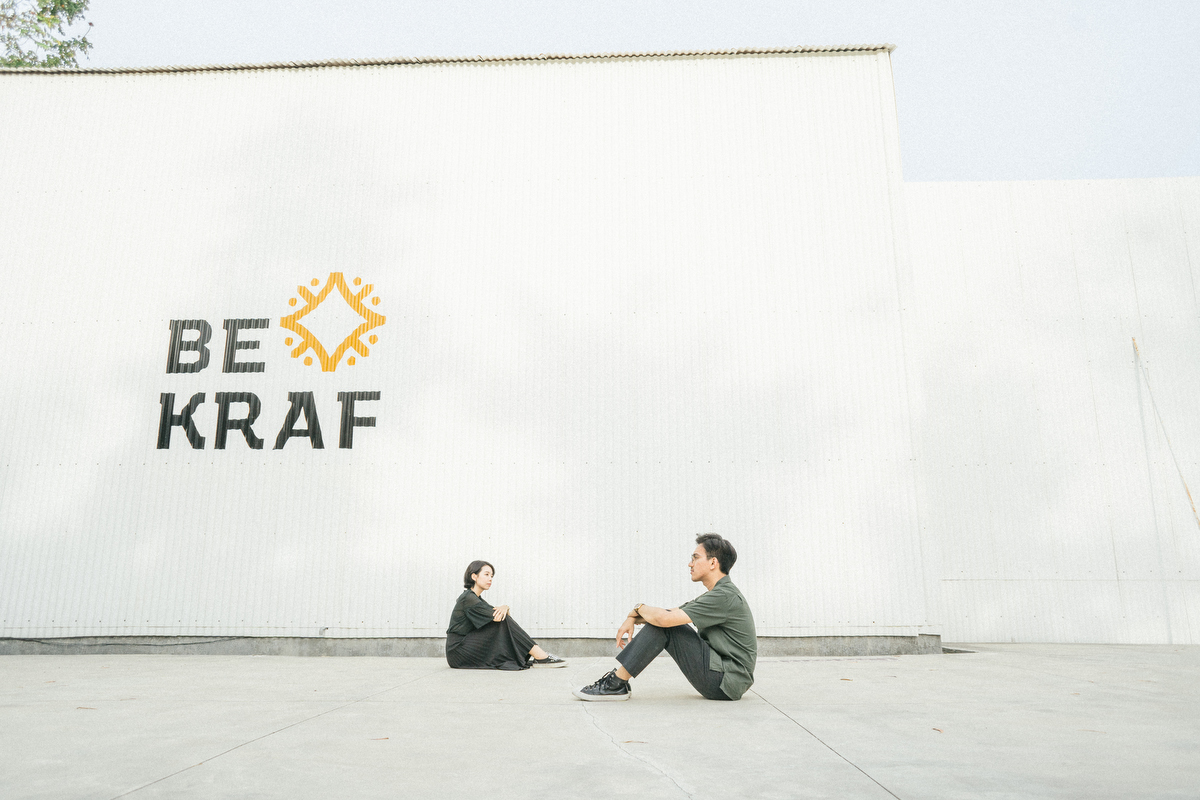 Bali Couple Photoshoot Ideas
Talking about couple photoshoot ideas, surely it could be huge. So many inspirations could lead us to a great couple of photos.
So here we divide them into some main ideas that could simplify the way you think about it.
Fun Couple Photoshoot Ideas
Before you begin, consider what makes you a relationship. What do the two of you have in common? Use these ideas to create a theme for a fun couple photograph.
Experiment with different angles. Lay on the ground with your photographer hovering over you. Perhaps one of you can try some gymnastics movements and cartwheels with your partner's help.
Nothing beats a romantic weekend vacation with your significant other. You may go above and beyond by surprising your significant other with a photoshoot on vacation or traveling abroad. It's as simple as fitting in a couple photoshoots on your trip. It ensures a setting as romantic and one-of-a-kind as the two of you!
Photoshoot Ideas for Couples
Coming up with romantic, amusing, and original couple photoshoot ideas might be tricky, but that's why you're here reading this! Whatever your destination, you want to know what to expect before you arrive.
Is it busier at particular times of the day? How's the light? Do you have wonderful golden hour periods in the early evening, but the lighting is terrible in the early morning due to some poorly located buildings?
The most important thing to remember during a shoot is to relax. No matter how hard you try, tenseness will show up in the images. Here are some ideas for your couple photoshoot that will make you forget you're being photographed.
Ideas for creative couple photoshoots
It doesn't have to take a lot of work to be creative. Why not add to the ideas in the list of unique photoshoot ideas? Use props. Go back to the idea of finding something you both have in common and using that as a prop. Using balloons or water, you can also add something new to your photoshoot.
Make use of props. Return to the notion of identifying something in common and using it as a prop. Adding balloons or water to your photography may also provide additional depth.
Couple's Pose Ideas
When you want to show the world how much you love someone, posed photos aren't the best way to do it. It might seem hard to come up with real and romantic poses for a couple's photo, but it's not that hard once you stop overthinking it.
When you work with a professional photographer on location, you and your sweetheart can enjoy being in a beautiful place with your favorite person and let the local photographer do the rest. They will be able to suggest some fun and romantic poses for a couple's photoshoot.
They'll know exactly when to do it, whether it's a flirty look or a quick kiss. No matter what kind of photos you want for your couple's photoshoot, the most important thing is to tell your photographer what you want.
Before you start, you and your partner should talk to your photographer about what you want to get out of the photoshoot. Everyone will be on the same page. Here are some ideas for poses that have stood the test of time and will show how much you love each other in your couple of photos.
Romantic Poses Ideas
Romance and fun go hand in hand, and there's no better way to show how much fun you have with your significant other than with amazing photos. When thinking about poses for a couple photoshoots, it's best just to relax and let your photographer take care of all the technical details. You'll be glad you did when you see the portraits that come from it.
Holding hands against a sunset background not only softens your pose, but you can also turn it into a silhouette. During this pose, if you are near water, you can use reflections or shadows to make a beautiful and unique photo.
The best way to show how much you love each other is to hug each other during your photoshoot. One idea is to have one persona look at the camera while the other looks down. The picture could be taken from behind, where each person has one arm behind the back of the other. Your shot will be romantic if you touch and stay close.
Simple Poses Ideas
Your photoshoot helps a lot to keep things simple. Nothing fancy. No props. You and your partner are the only ones there, and the lighting is great.
Think about posing, like sitting back-to-back and looking at the camera with your whole body or facing the camera with just one hand. Lean your head over your partner's shoulder to make it cuter.
The classic and simple pose is to walk away from the camera while holding hands. Your photographer can have a lot of fun with the lighting.
Casual Couple Poses
Nothing is more laid-back and natural than a couple just being themselves. Don't think about the photographer; the poses will come to you on their own.
Act like a kid! Laughing and running after each other is cute and fun, and it can make for some great photos.
Hug and kiss each other for real. just like you are when you come home from work. Real beautiful photos are made up of these real moments.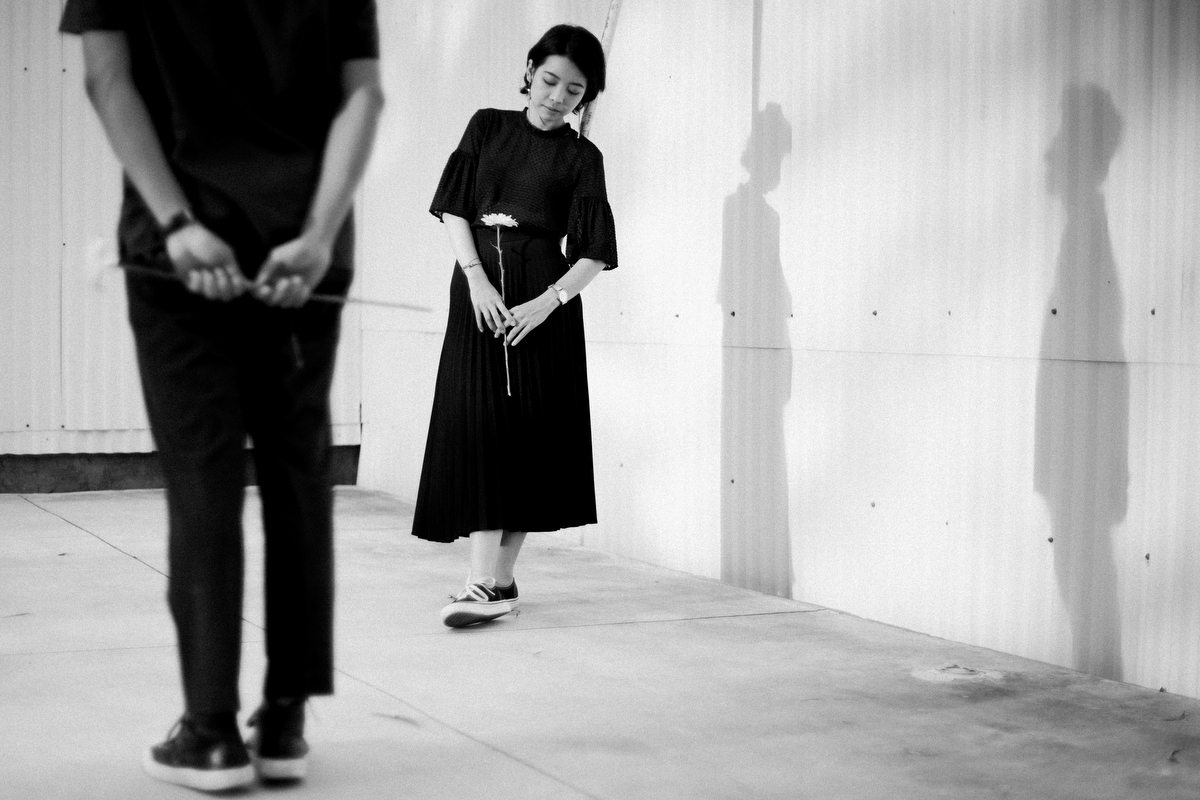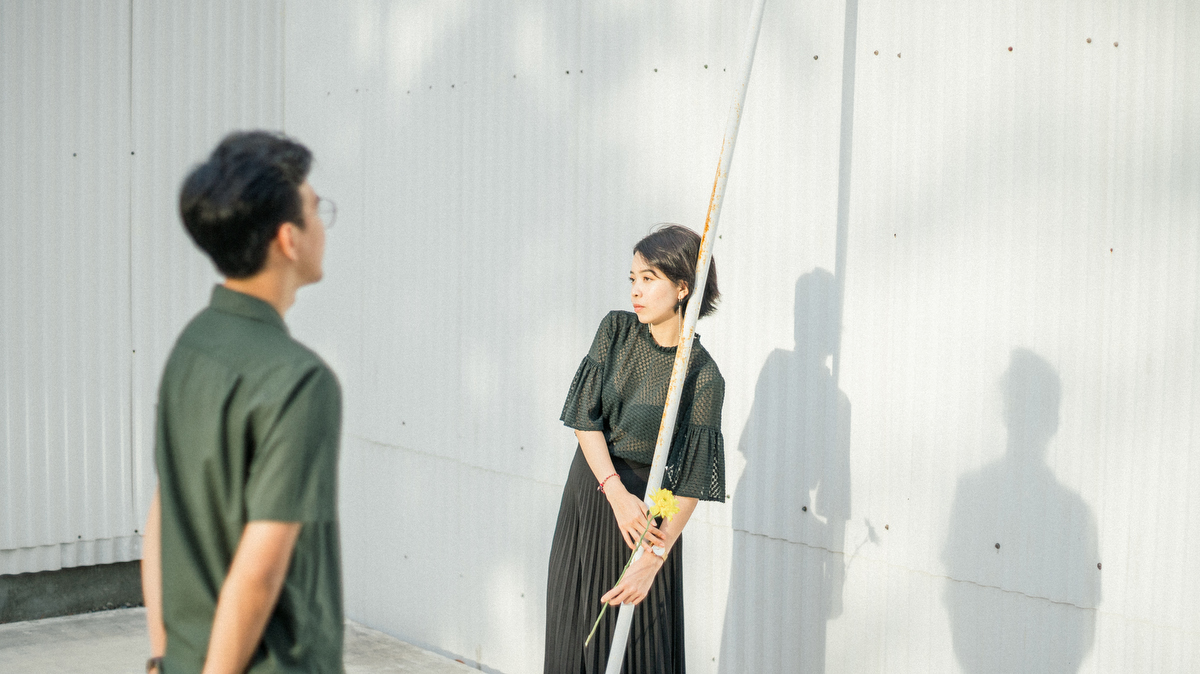 Bali Couples Photoshoot Packages & Prices
A romantic photo shoot may be the perfect way to commemorate any love relationship, whether a year of dating or 50 years of marriage. Capturing your love on camera results in lovely memories you may remember for a lifetime.
We will assist you in finding the ideal photographer for your couple's photoshoot, whether you are traveling or taking images close to home.
Furthermore, please refer to our comprehensive Bali photography pricing and package here.
Conclusion
Well, that's it. Our guidance for you is for the couple looking for photoshoot ideas in Bali. Of course, there are many things to consider when creating a great casual couple photoshoot. Just make sure you pick one that matches your style and beautiful soul.
Moreover, we are very open to ideas regarding the couple photoshoot in Bali. So if you want further discussion, please let me know. You can contact us and have a deep talk.
Cheers.
— wynprmn