Proposal Romantic Dinner in Ubud
A Proposal romantic dinner in Kamandalu Ubud. They are Philipe and Manuella, the lovebirds who comes from the US.
After a long-distance relationship for a while, they decided to celebrate their love with a vacation. Furthermore, Philipe has prepared a great plan to propose to his love, Manuella.
How the Proposal Romantic Dinner is Going
It usually rains at the beginning of the year. But, thankfully, the sun was shining brightly that day. Therefore, it's lucky for Philipe, who proposed to Manuella with a romantic dinner at Kamandalu Resort.
So before the proposal romantic dinner begins, I asked them to go around the Kamandalu Ubud for some portrait photo sessions. The light is just good, and the fresh breeze gives us more combo for a great photography mood.
Then surely, they have nailed it. They show us the intimate and warmness of their true love. It's about smiles, hugs and kisses.
Related Post: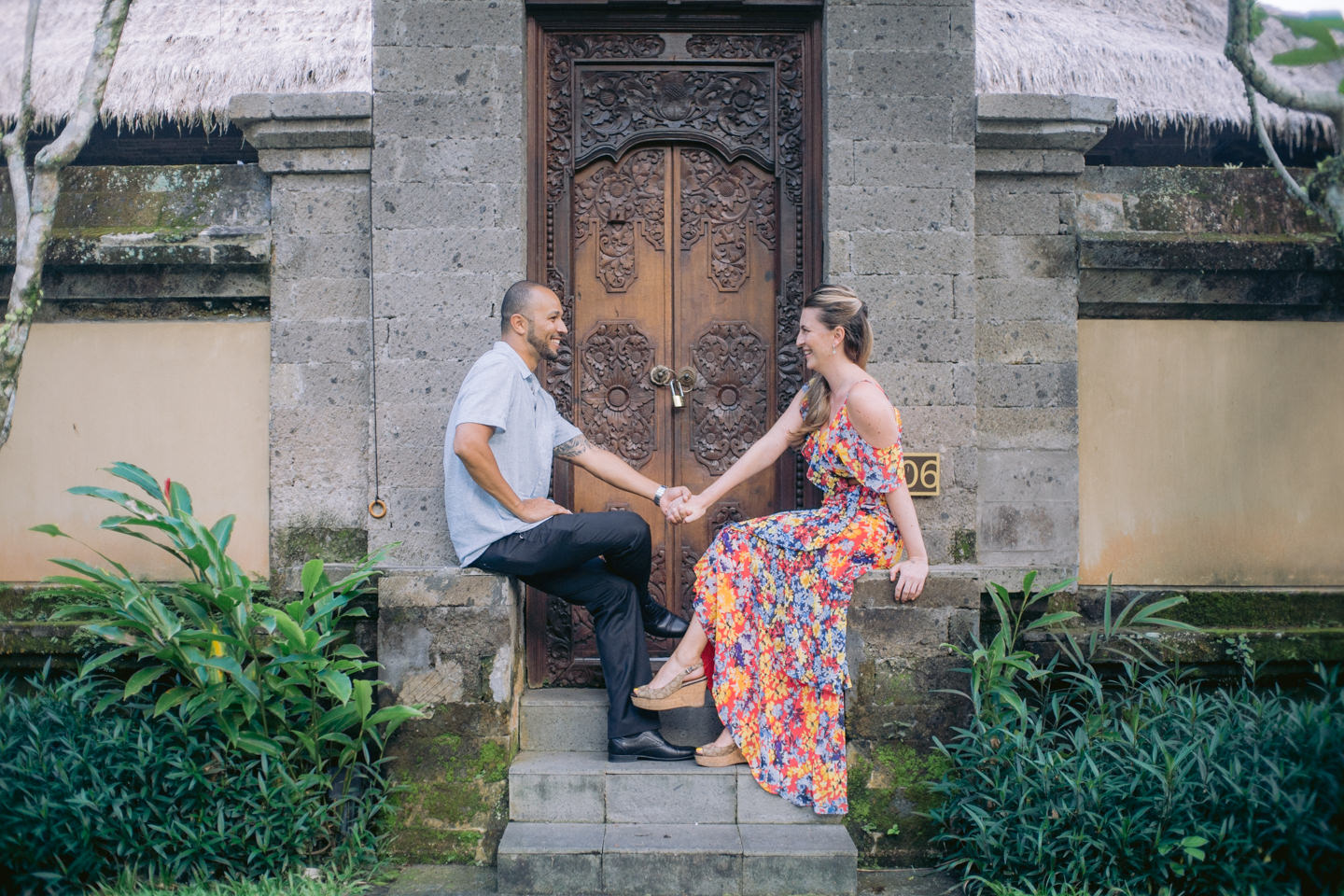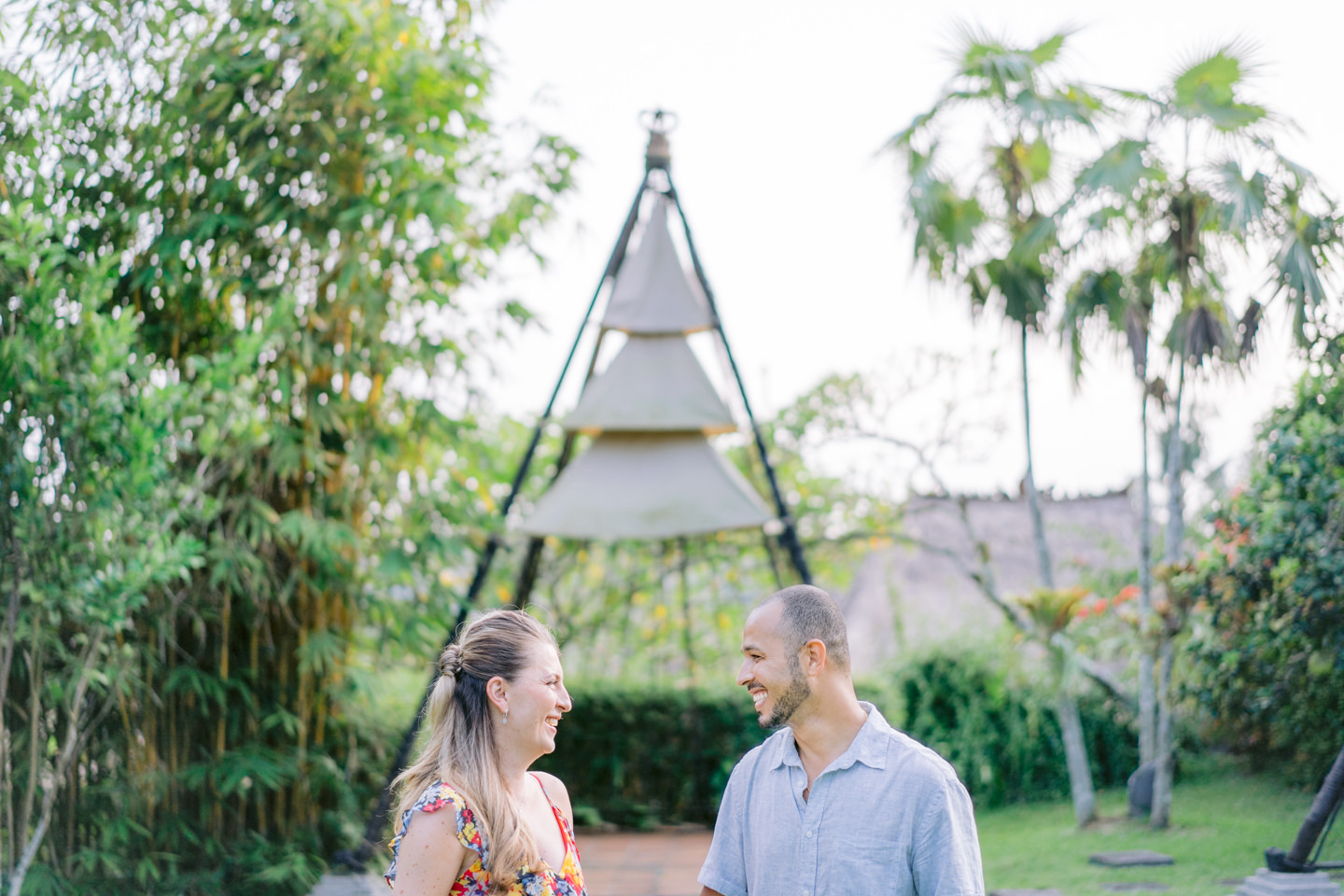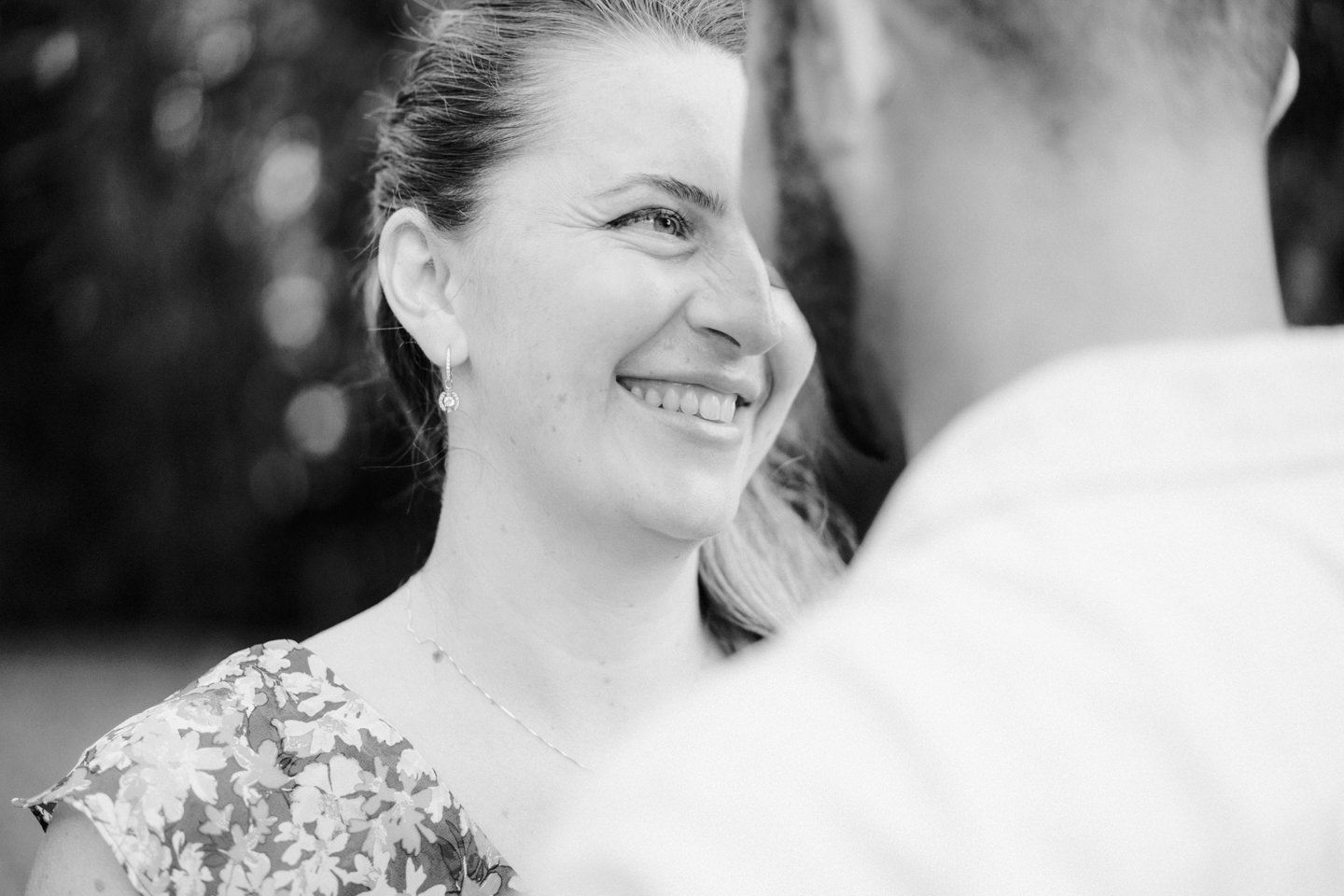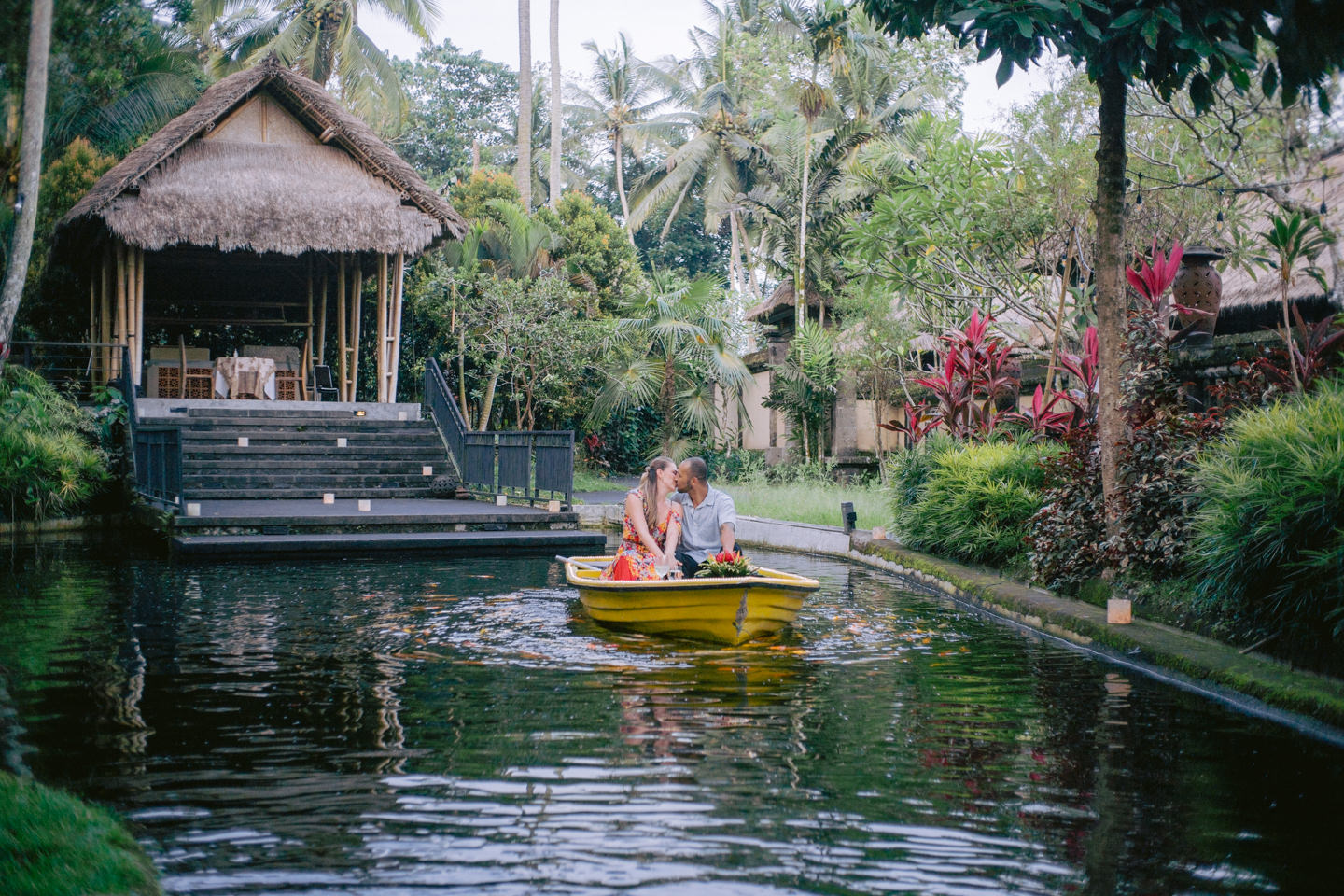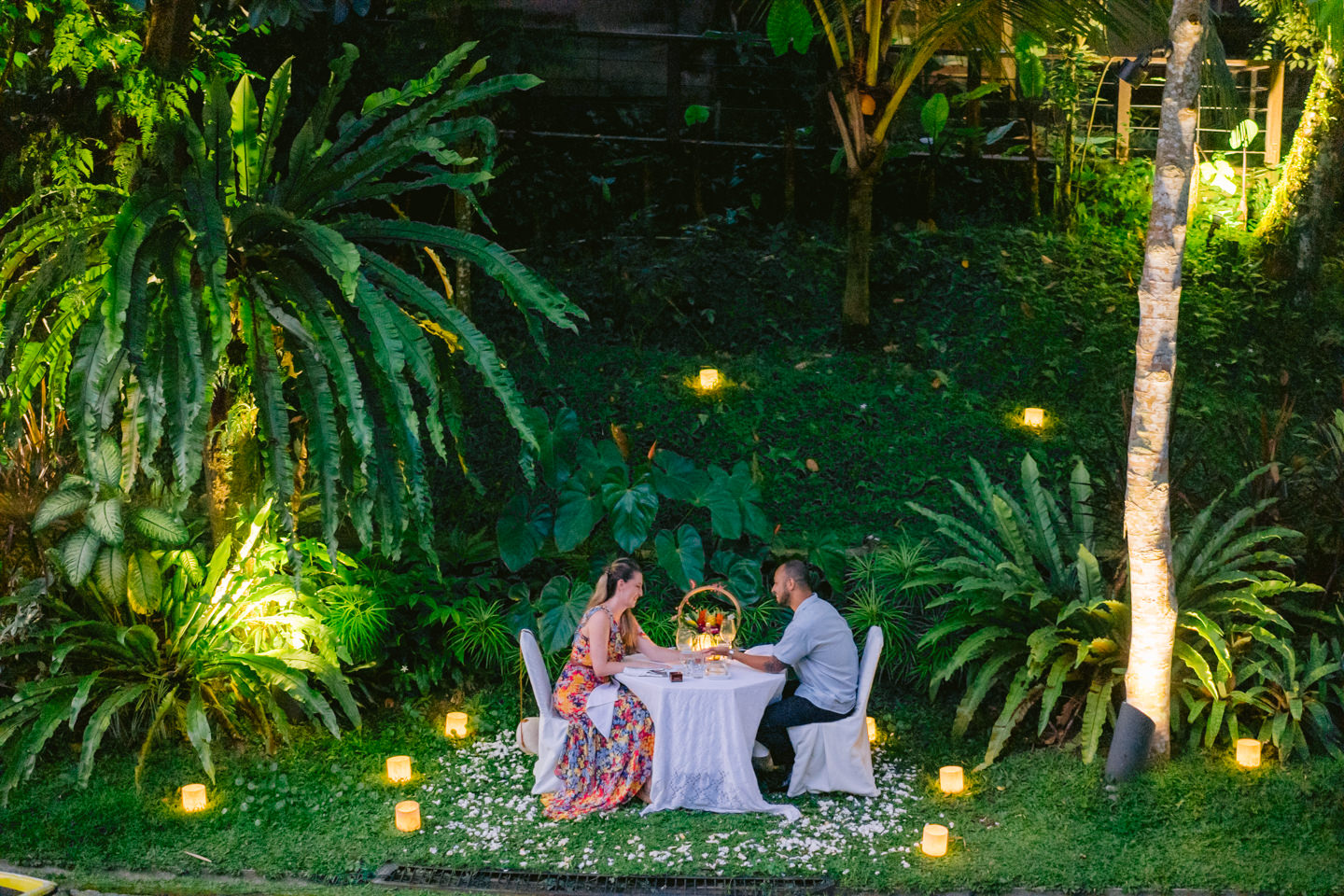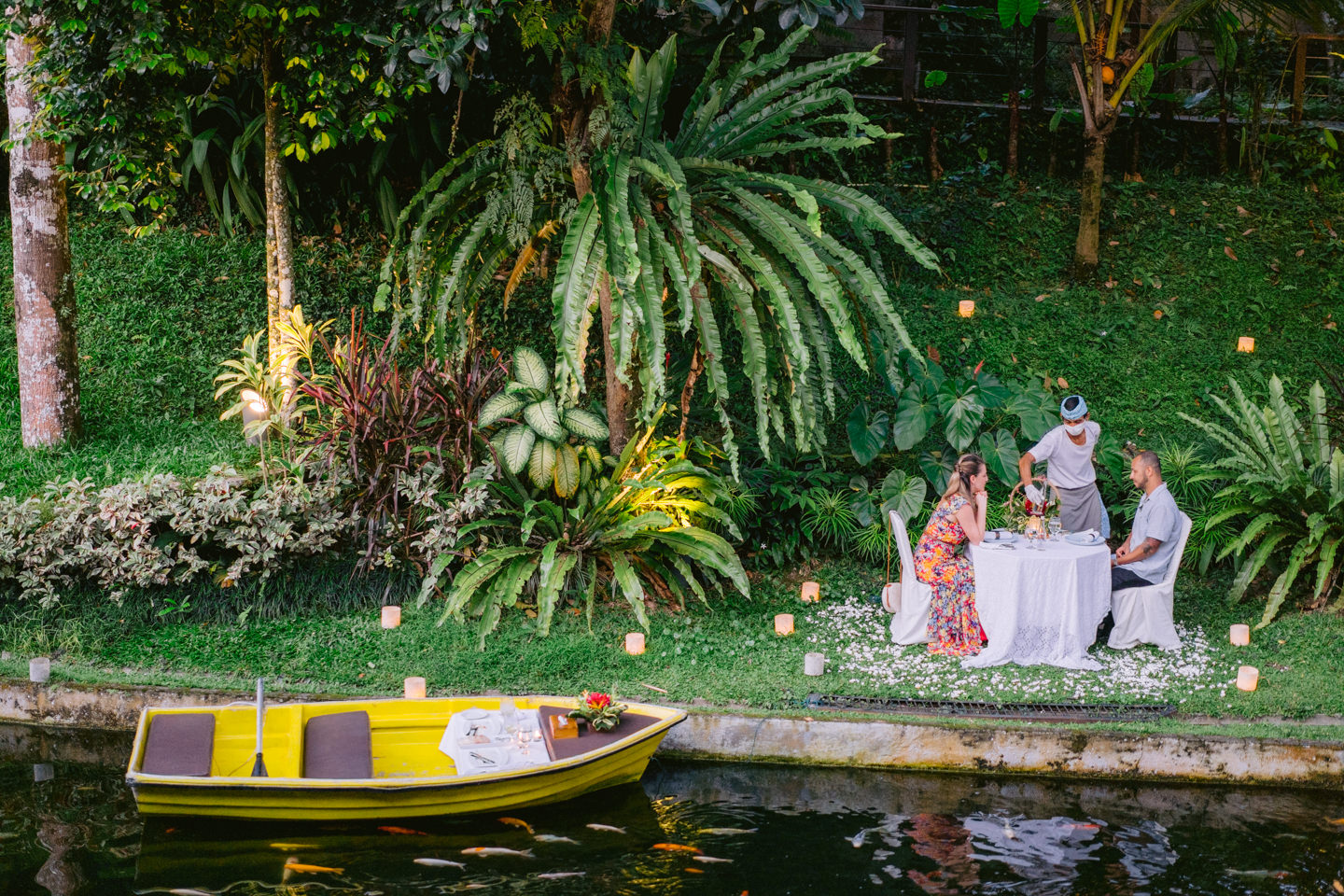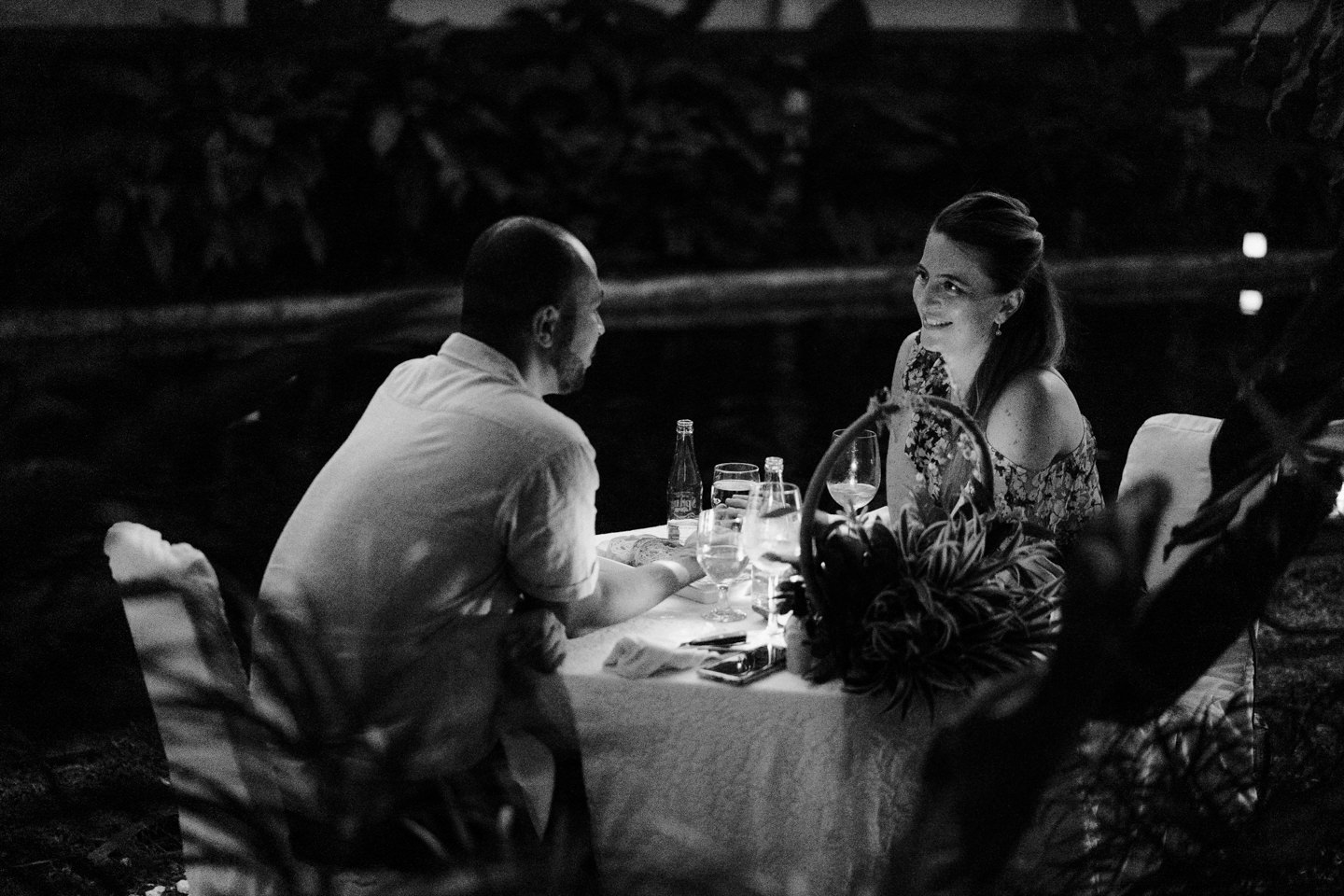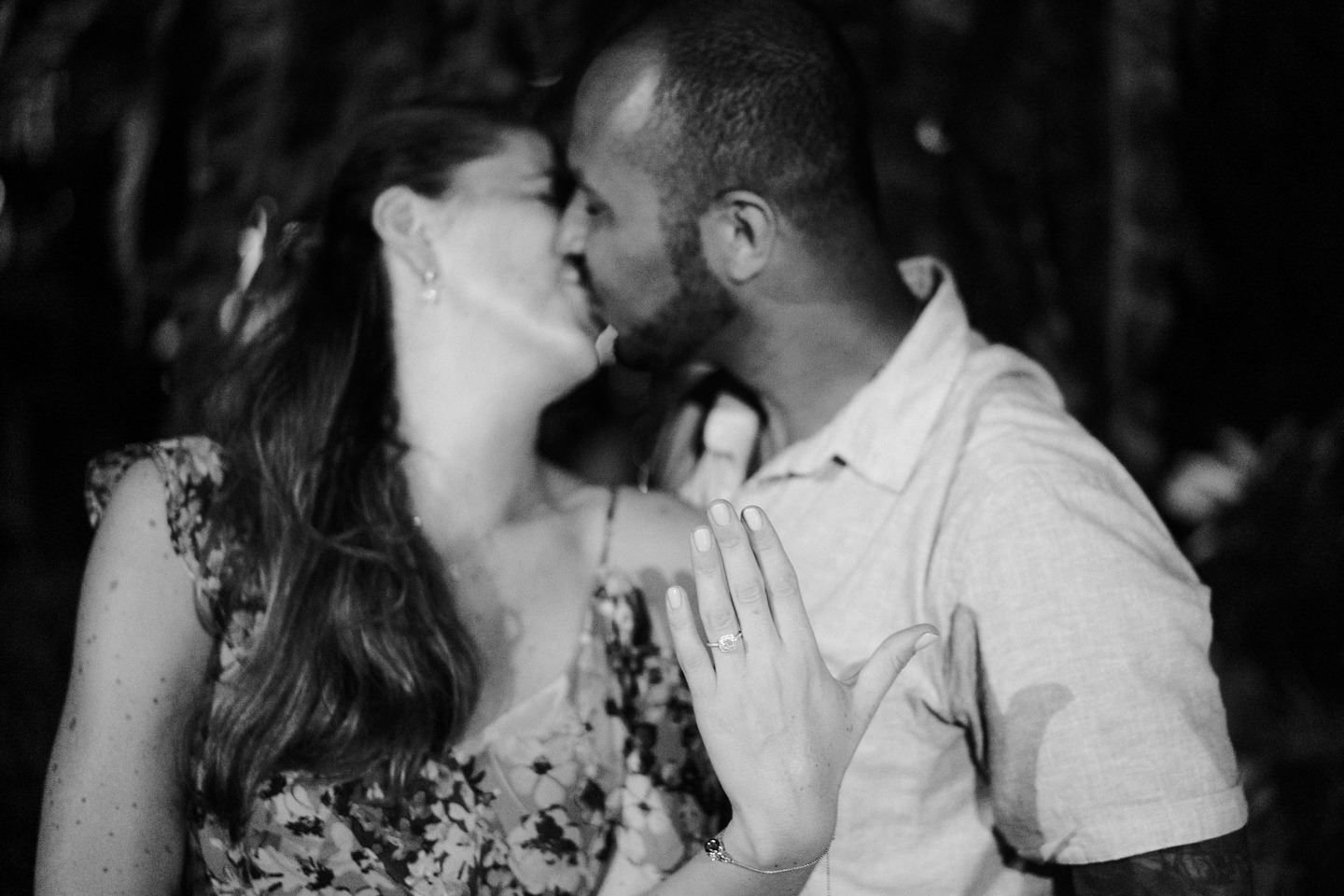 Right after the portrait photography session at Kamandalu Ubud, they went on to the boat to begin the proposal romantic dinner. They start with some appetizers while enjoying the flow of the small river. Their joy was accompanied by the Koi fish around their boat, so lovely.
To cut a long story short, they moved into the table right next to the river.
Here's where the climax of the romantic proposal begins. Philipe starts to hug Manuella from behind. They stand at the edge of the river. A moment later, he went down to his knees. Then the magic moment happens.
He showed the ring, and Manuella was so surprised… and so happy, indeed.
She said, "Yes."
Then everything goes more happily than ever. I congratulate them on the engagement. Of course, I can hide my happy feelings for them as well. I couldn't be happier, the proposal romantic dinner is finally succeeded.
Final Words
Ubud always has a magical ambiance. It's calm, colder and with a fresh breeze all the way in. No wonder it provides great vibes for all the people who come here.
Of course, it is perfectly suitable for your proposal or engagement dinner. You can see the comprehensive guide on Bali Proposal Ideas + Handful Guide for Couples.
Moreover, it's also perfect for your honeymoon. We have another great Honeymoon Photo Session in Bali for your inspiration. Just don't miss it.
Well, if you need any guidance for your photo session in Bali, you can take a look at Bali Wedding Photography: Ultimate Guide for Bride & Groom To Be and Bali Engagement Photographer: The Ultimate Guide for Couples. Oh, least but not last, another guide to Bali's best pre-wedding or engagement locations.
So, that's all for the great engagement dinner in Ubud. See you in the upcoming post.
Cheers,
— wynprmn.