Bali Elopement in New Kuta Golf Beach — Lucyna & Kuba
Lucyna and Kuba, a theatrical artist couple, choose their elopement in New Kuta Golf Beach, Bali.
A wonderful, intimate, and heartfelt elopement celebration. It blends perfectly with the calm of the beach. Surely an unforgettable moment of their life goals.
The Elopement Venue
New Kuta Golf Beach is situated in Pecatu, South of Kuta. It's still in one line with Balangan Beach, as well as the Dream Land beach.
The beach itself is rather narrow. It's surrounded by rocks and cliffs that divide it from Dream Land beach. Moreover, it's like a private beach, that's why it's really perfect for a small and intimate celebration.
It's the reason why the New Kuta Golf Beach is so great for your elopement wedding in Bali.
Related Post: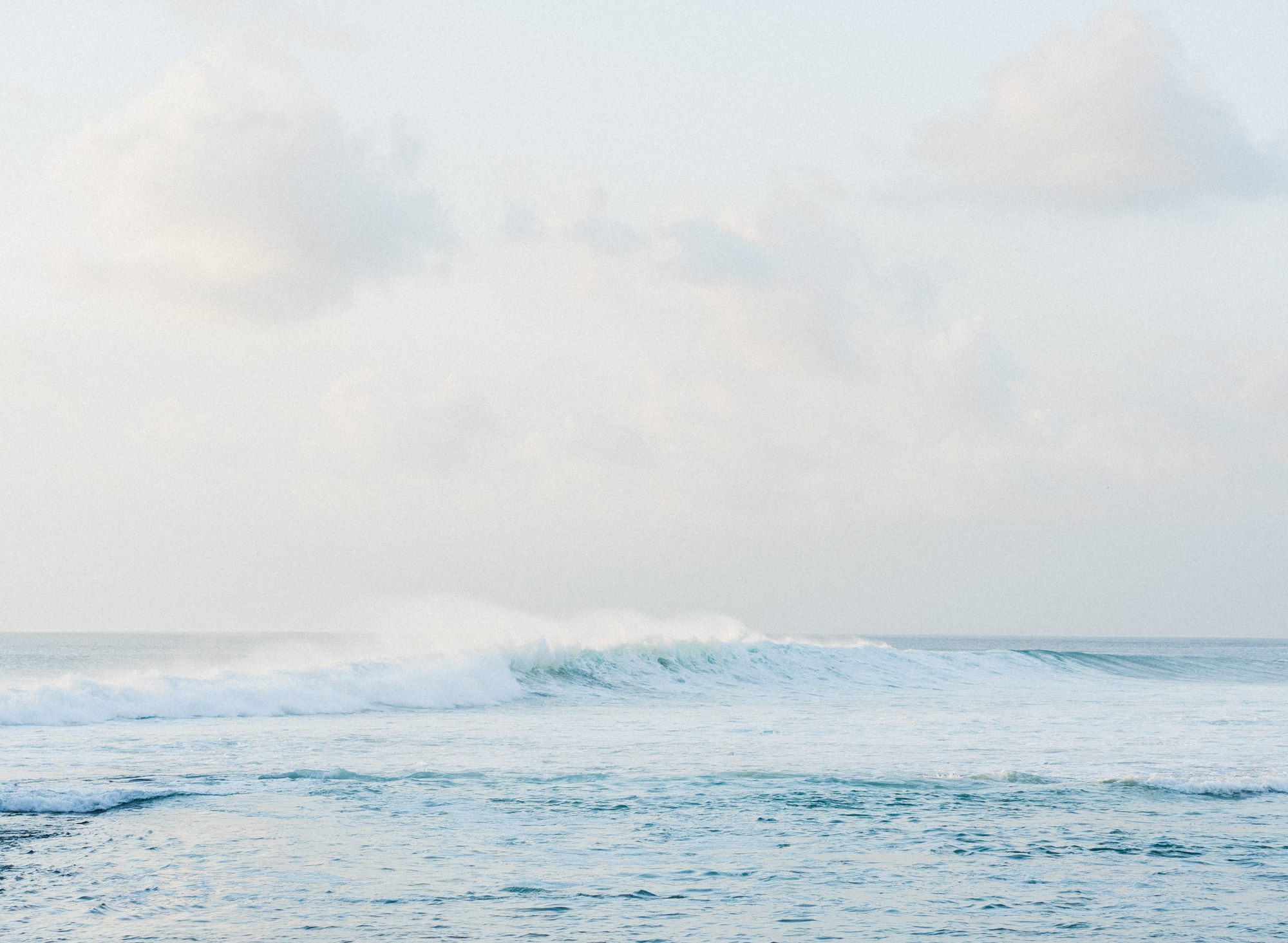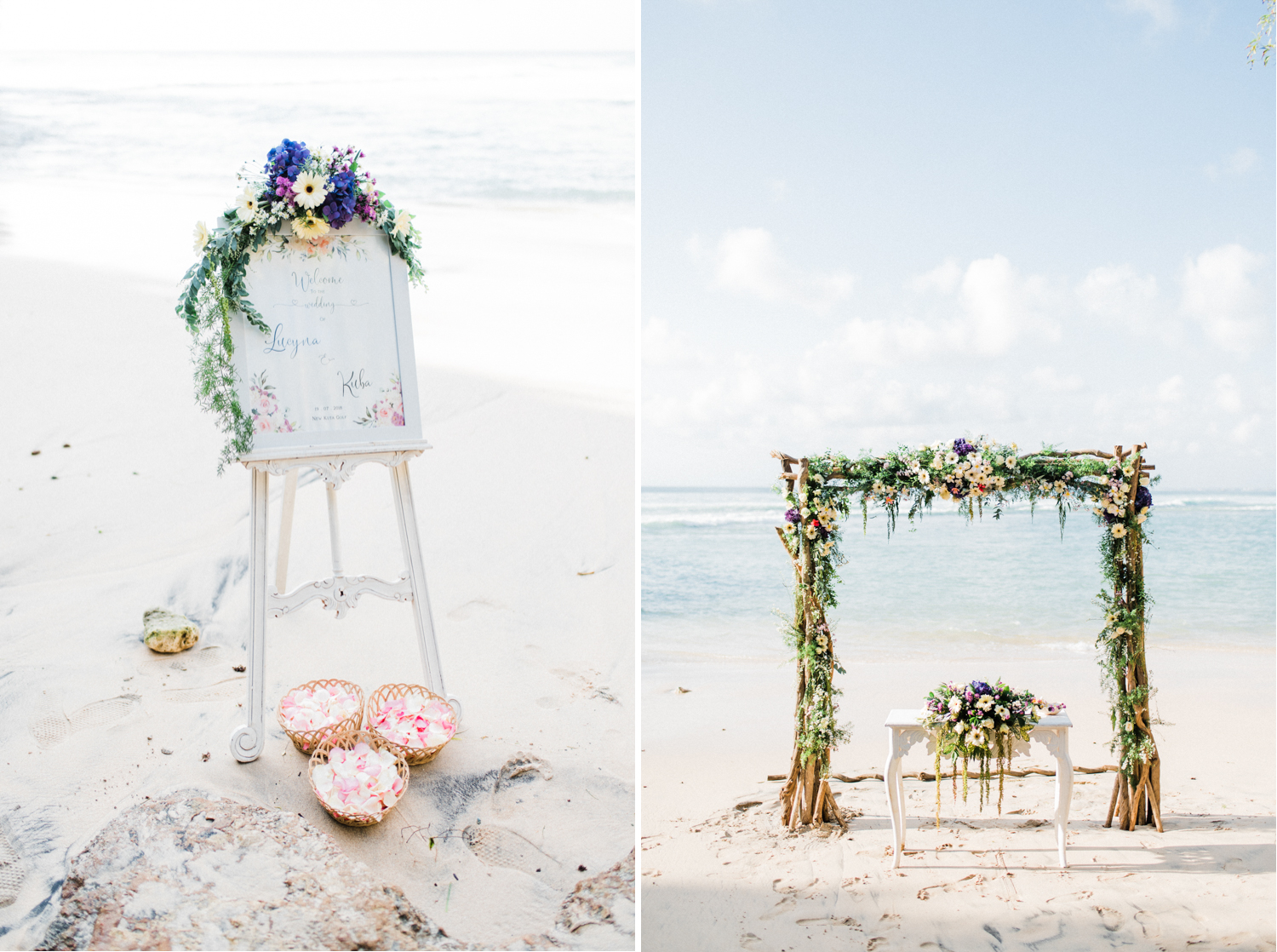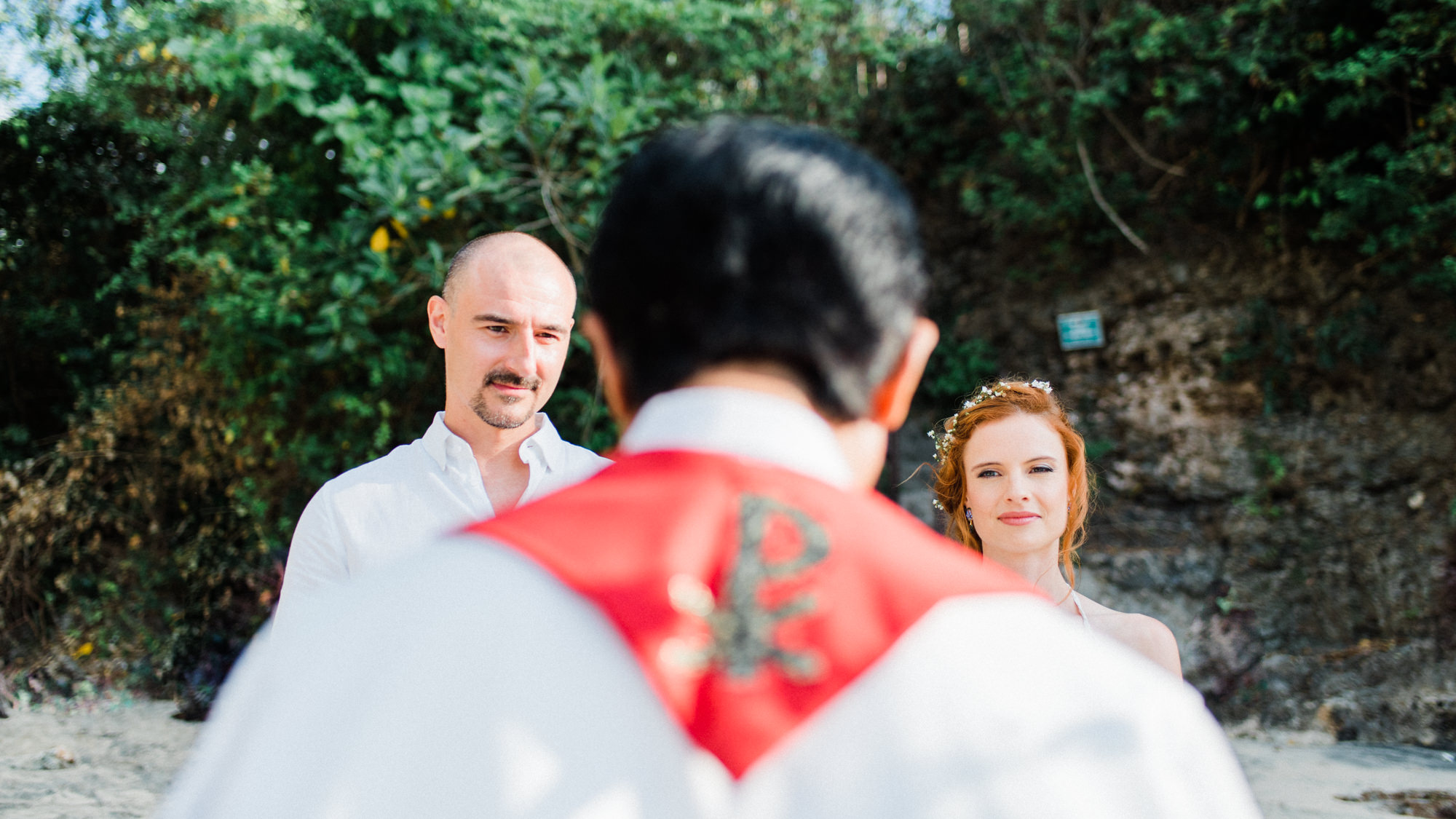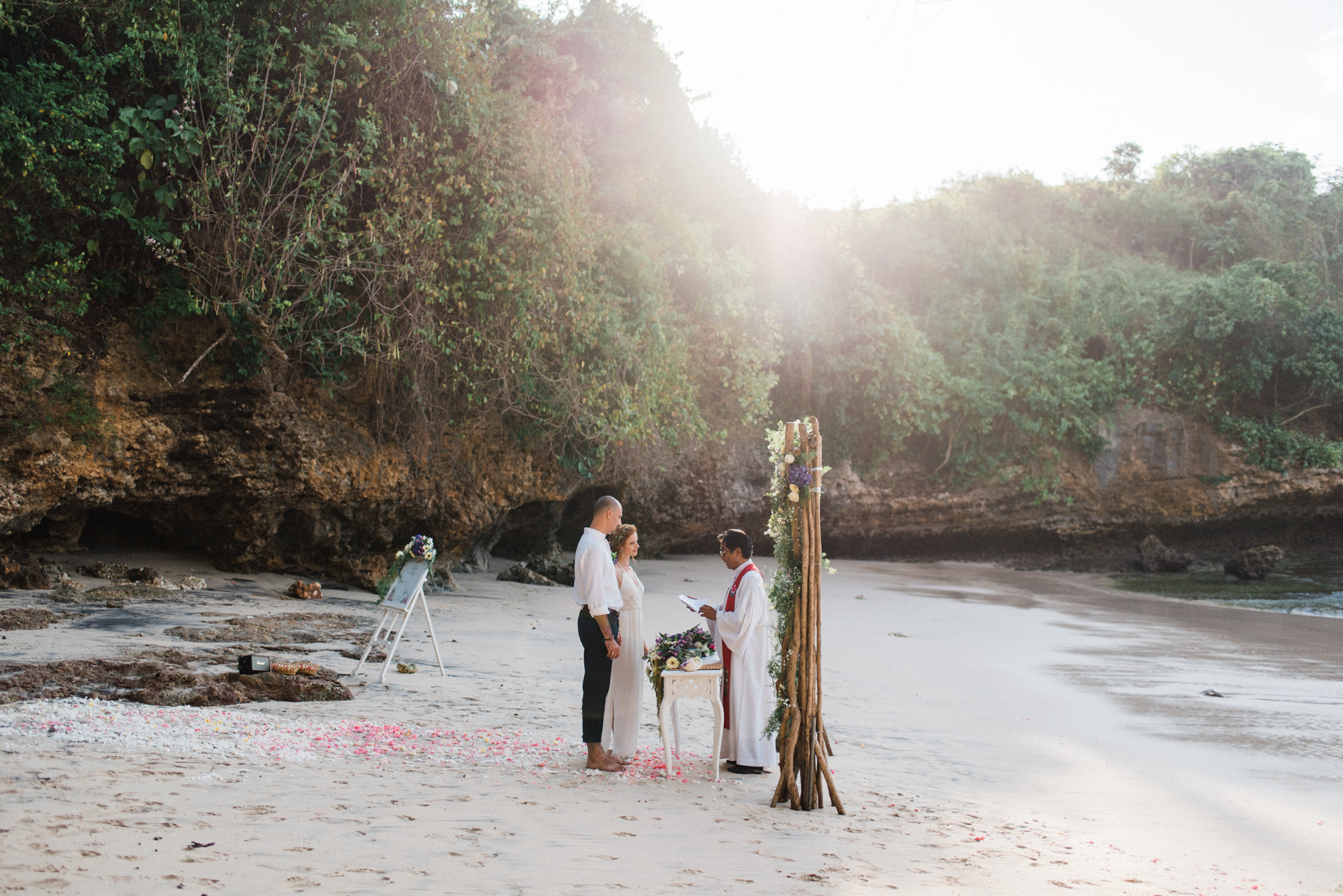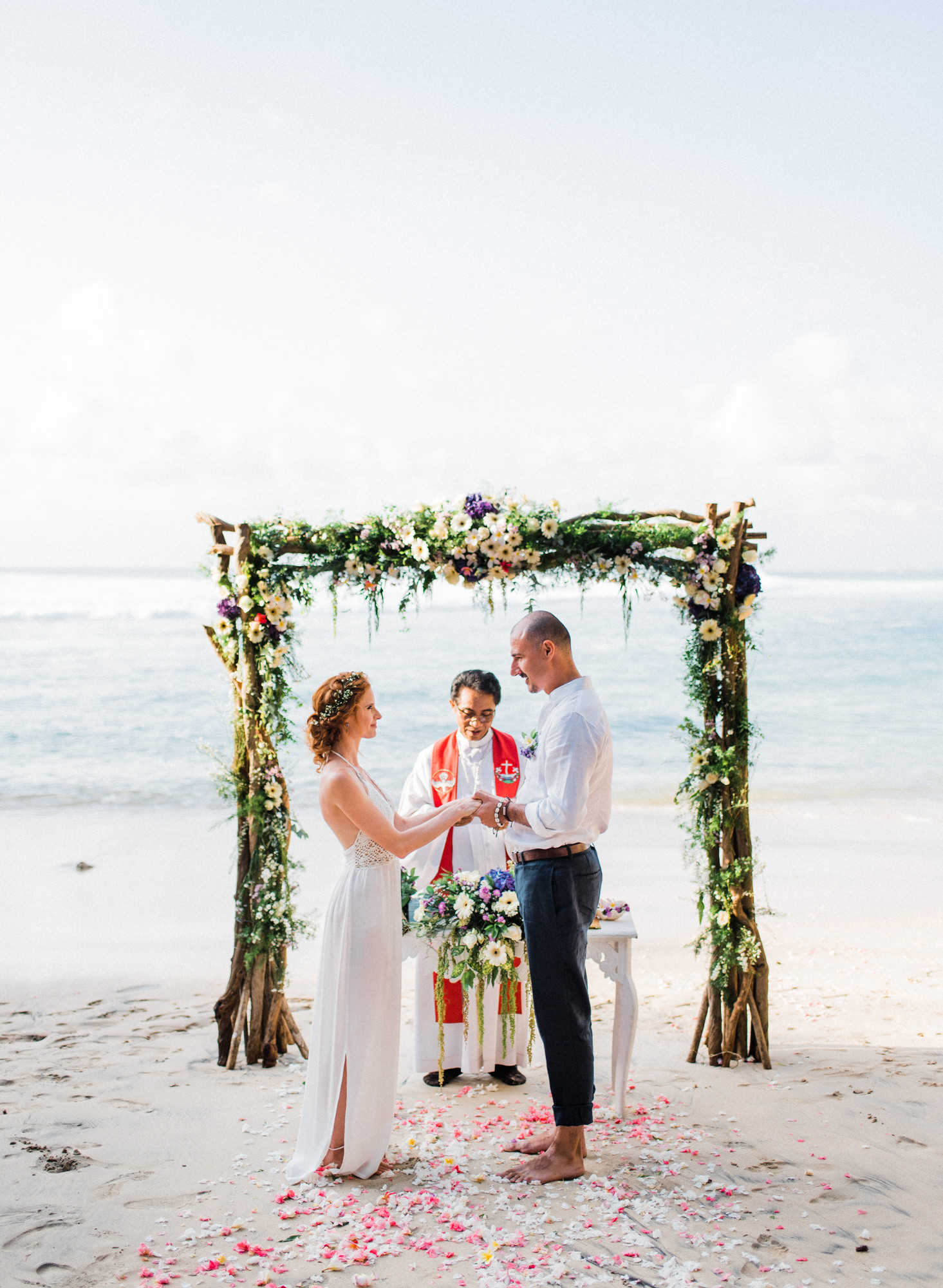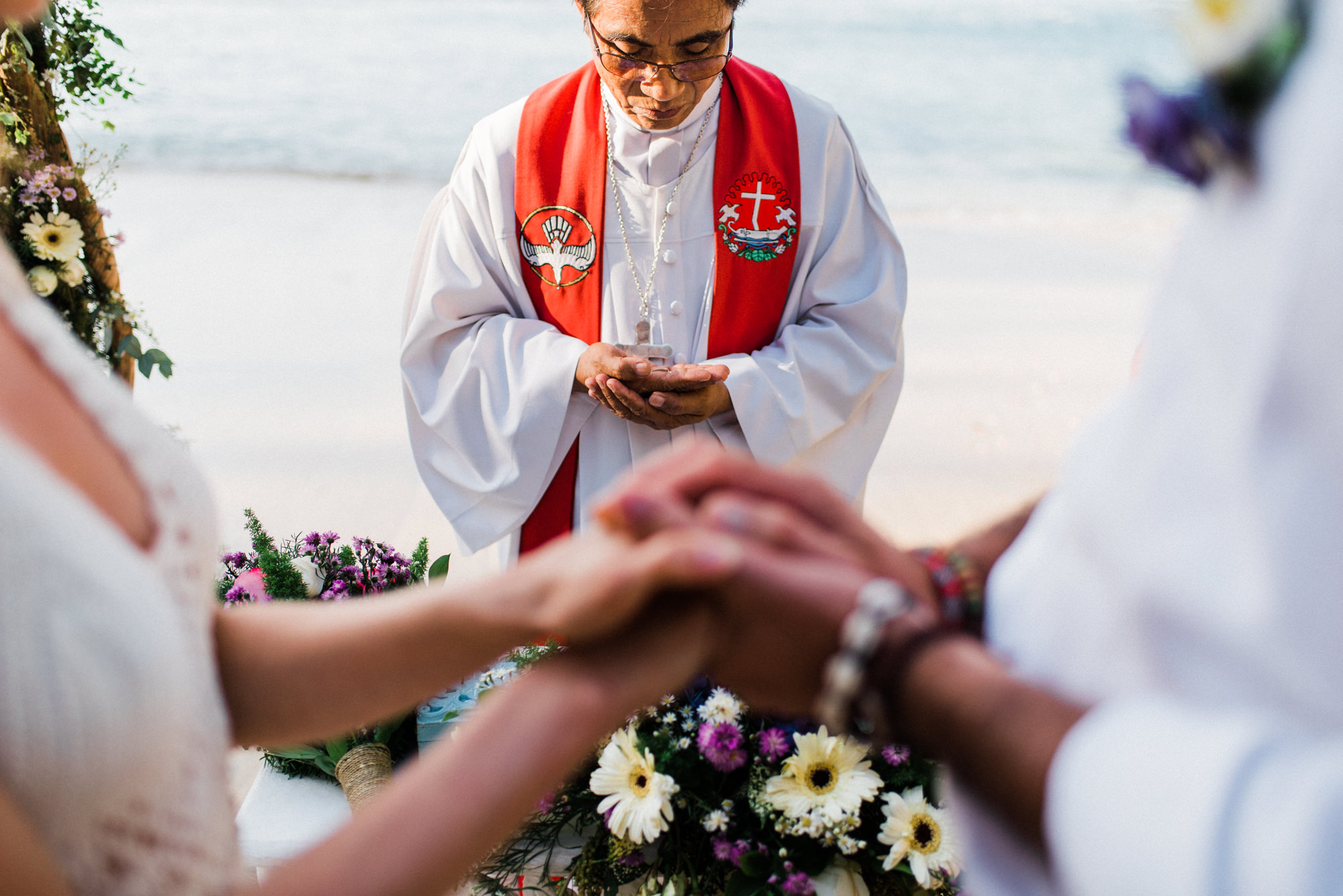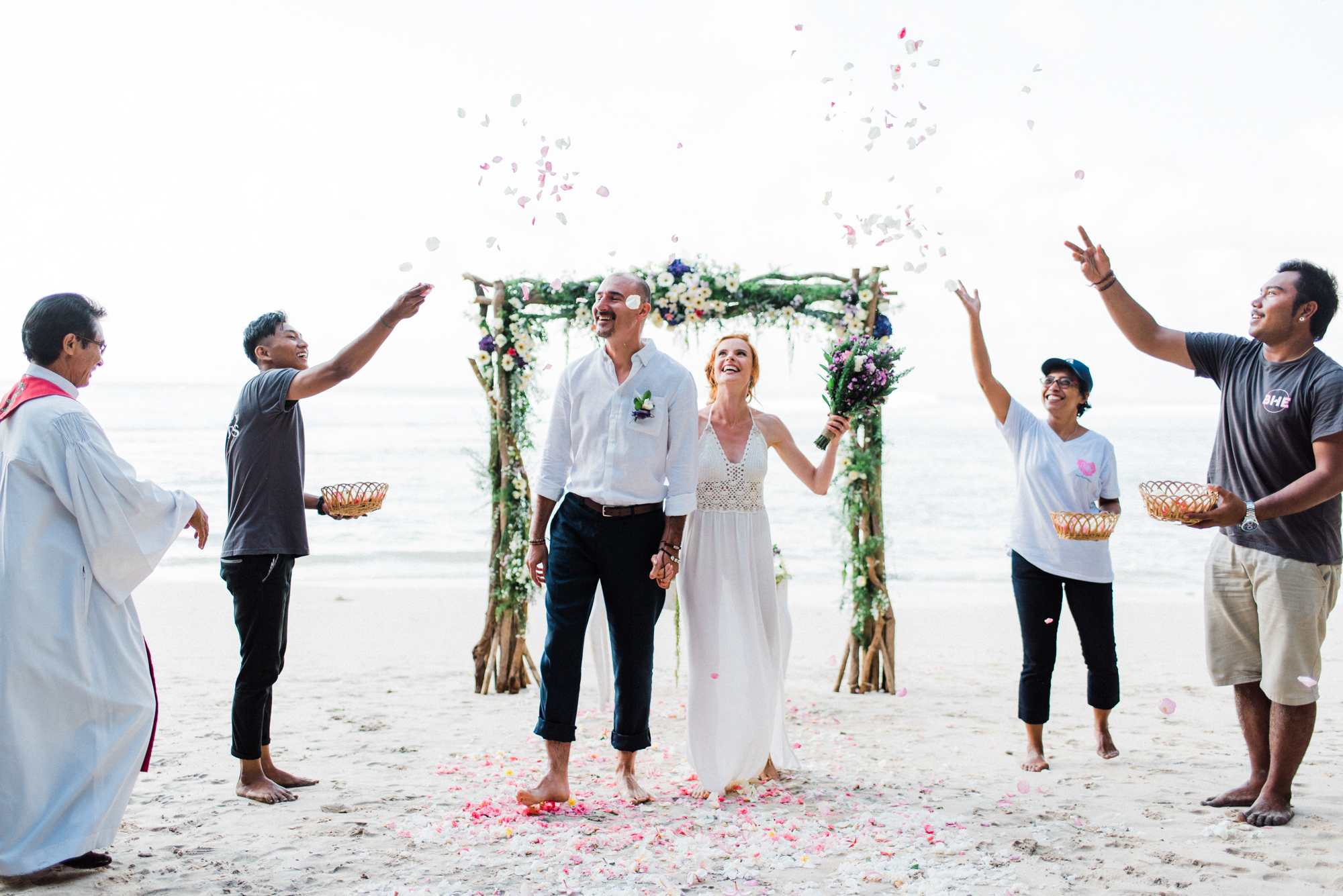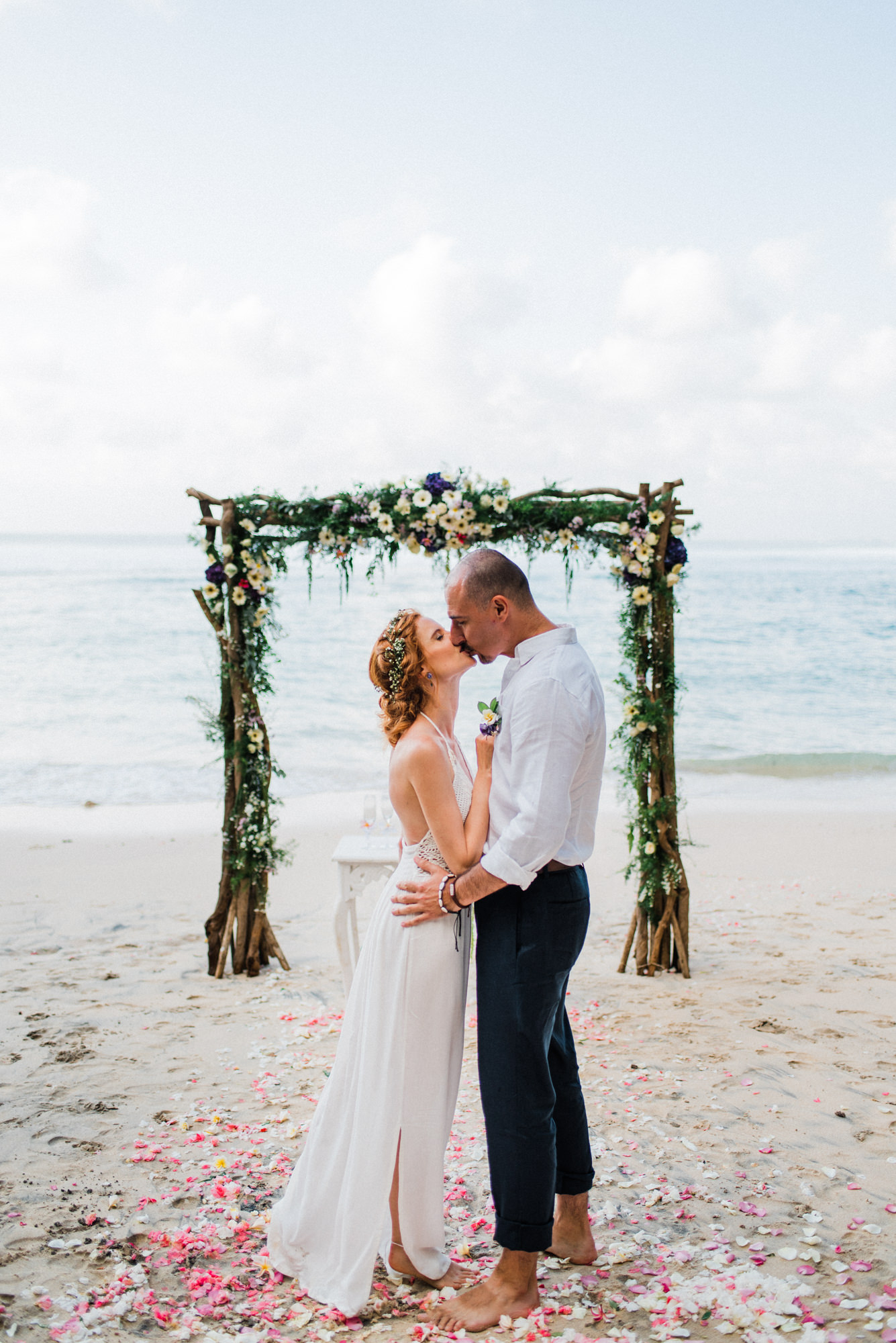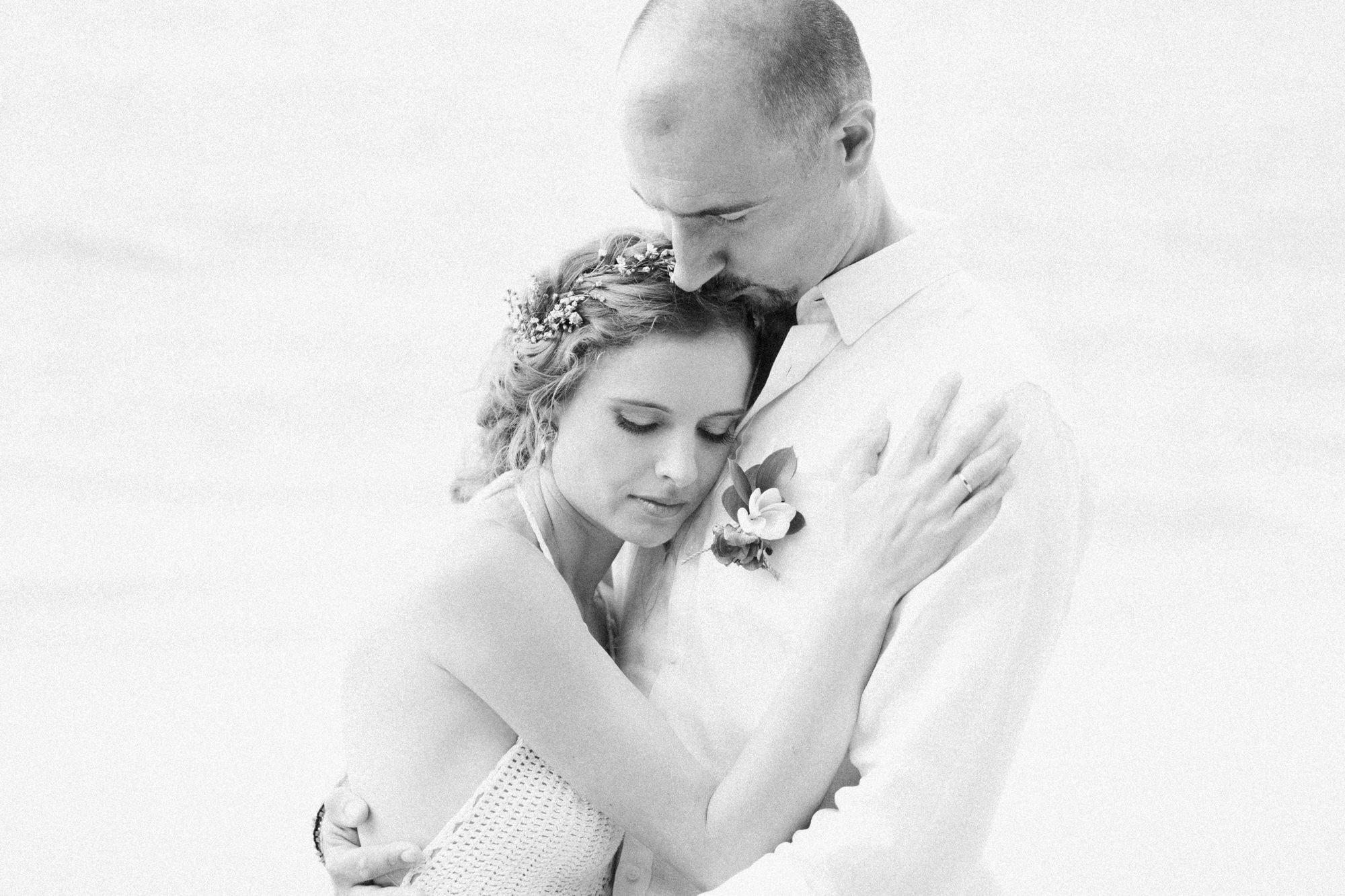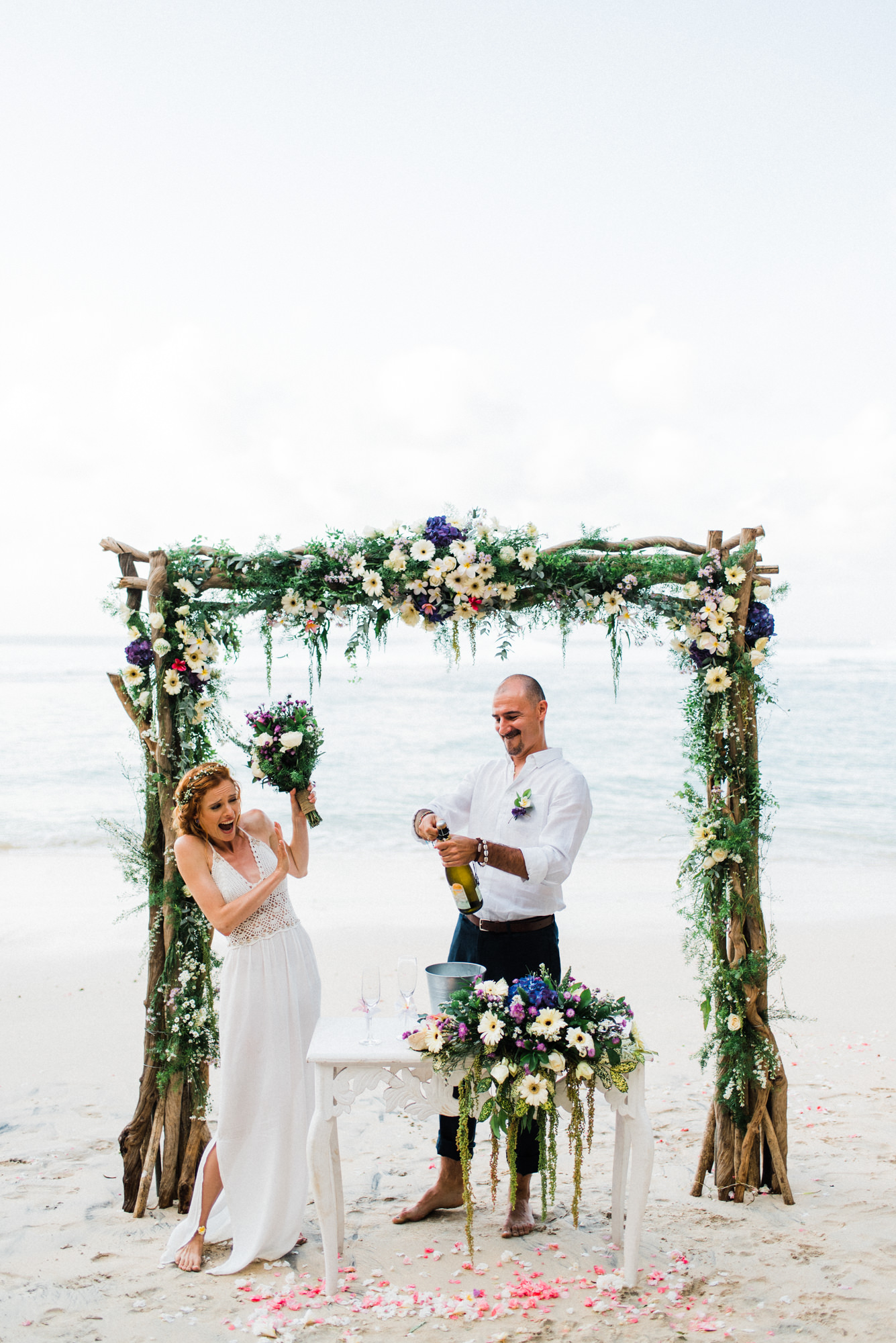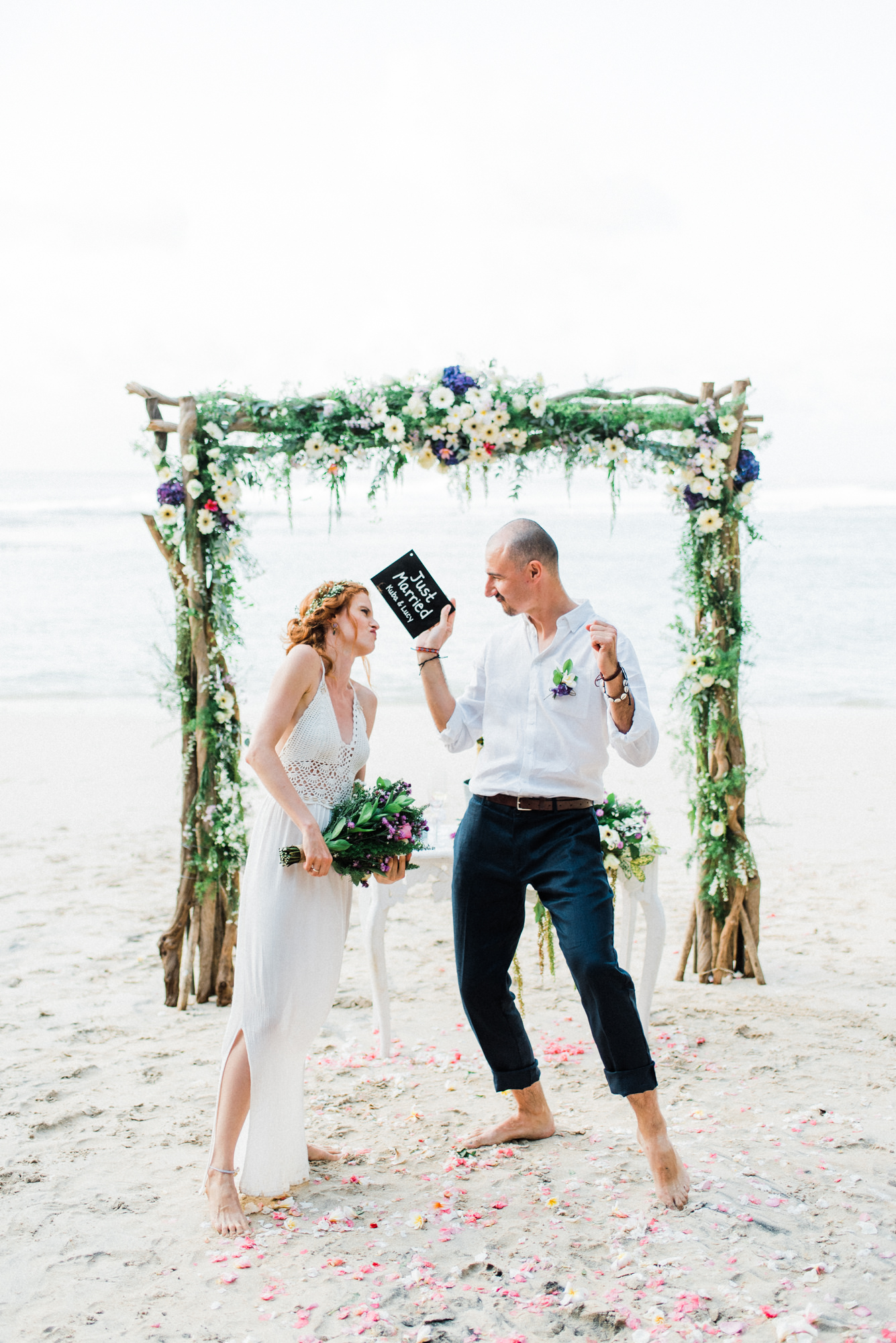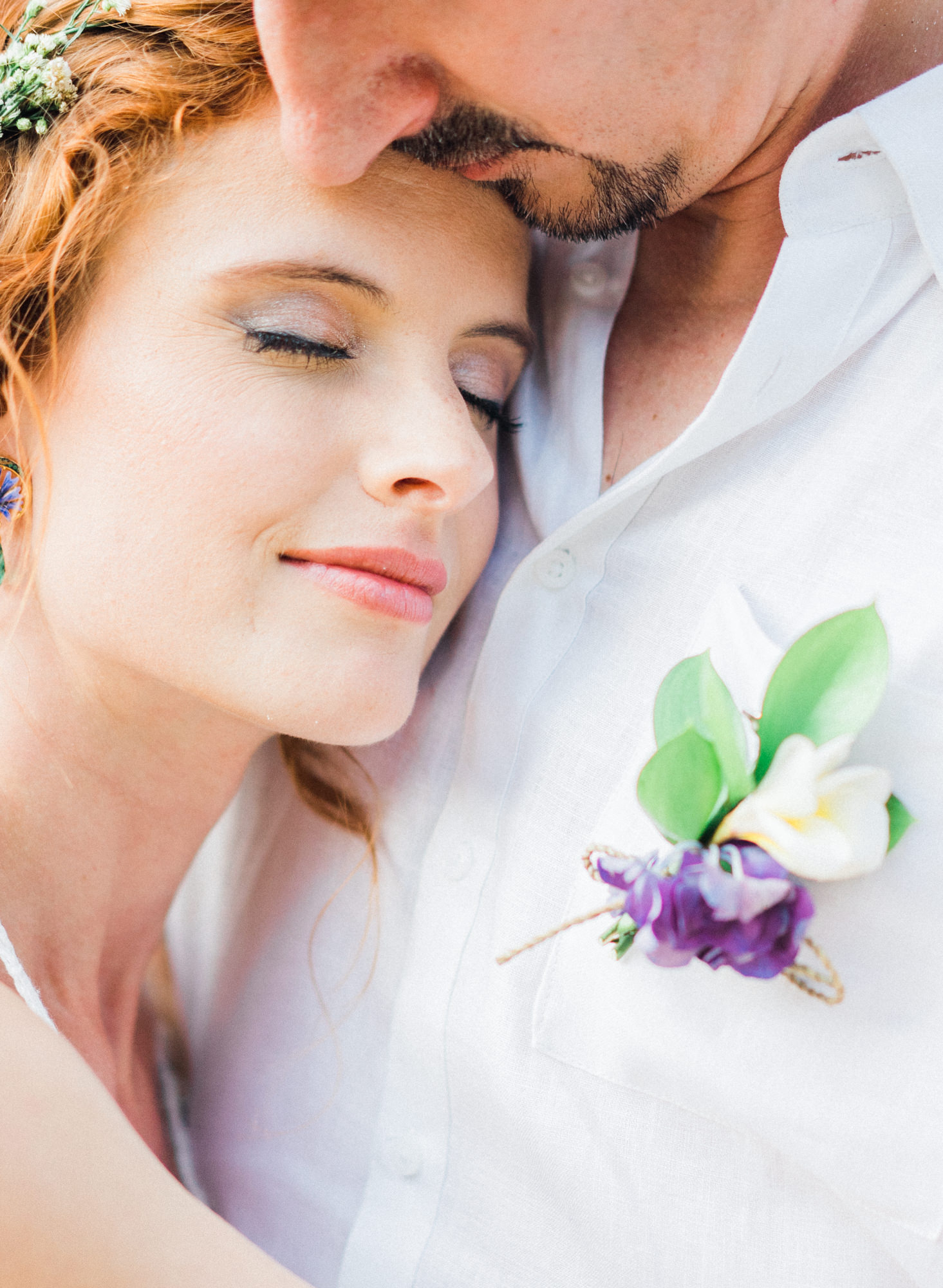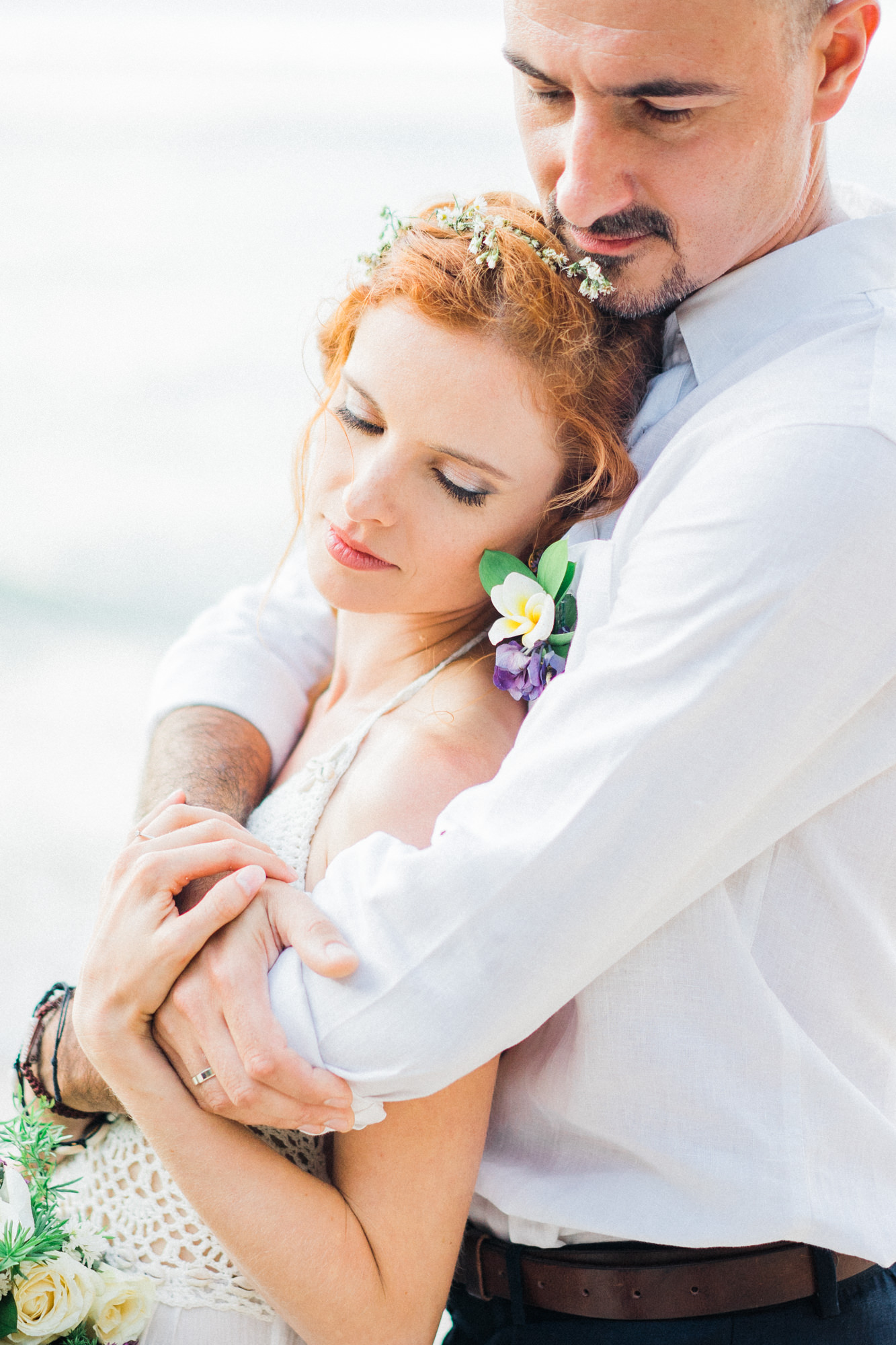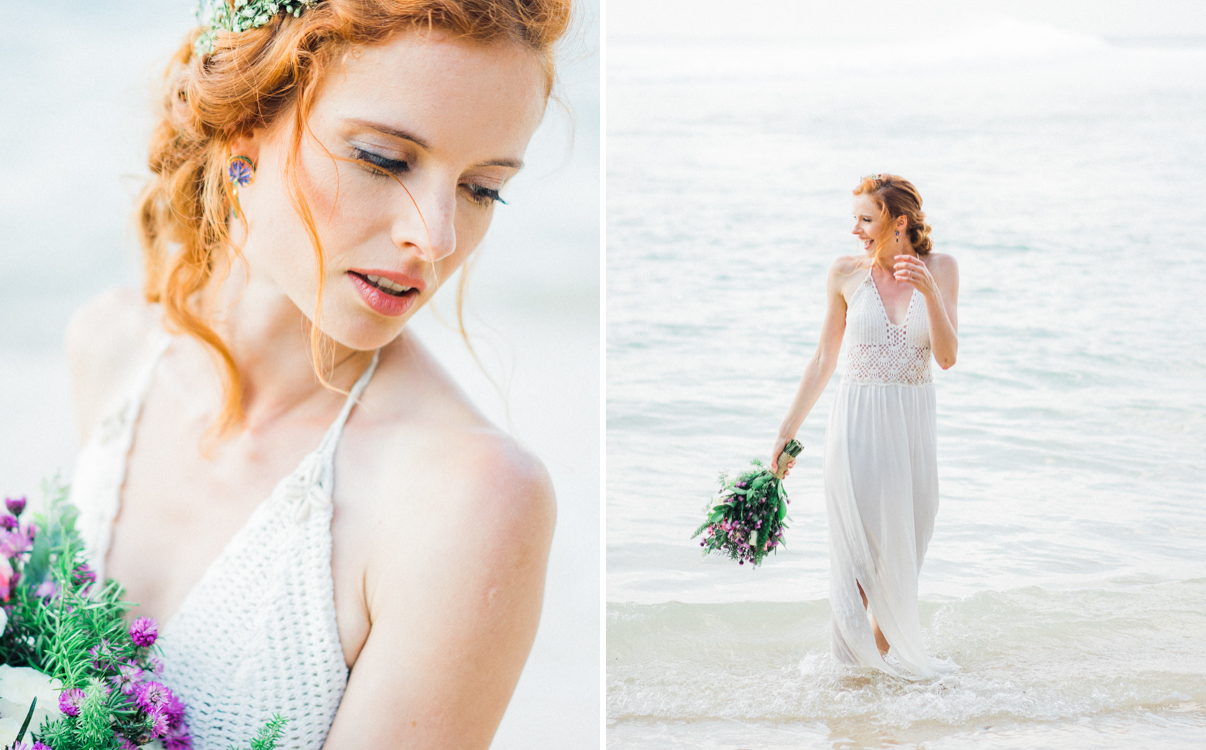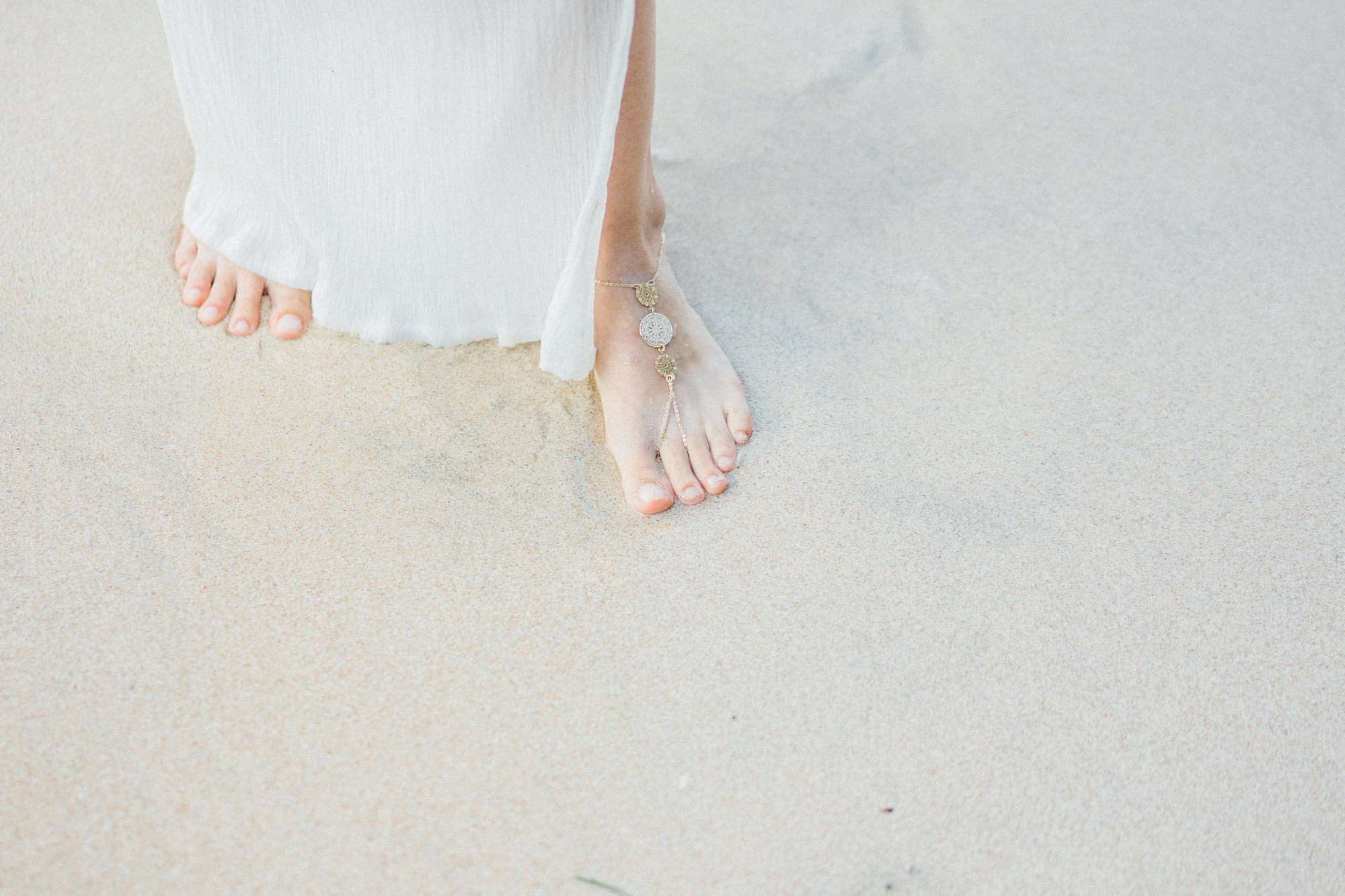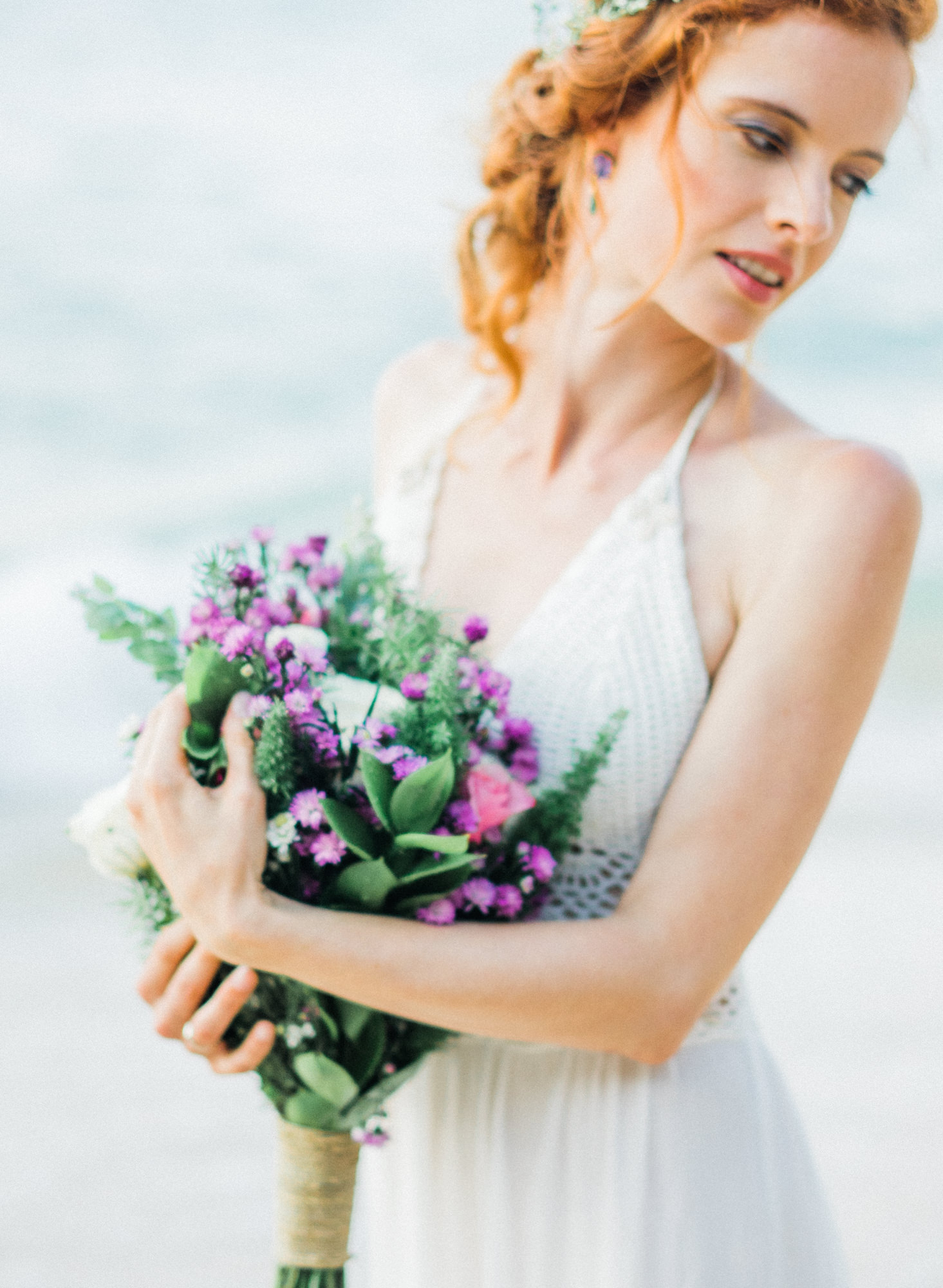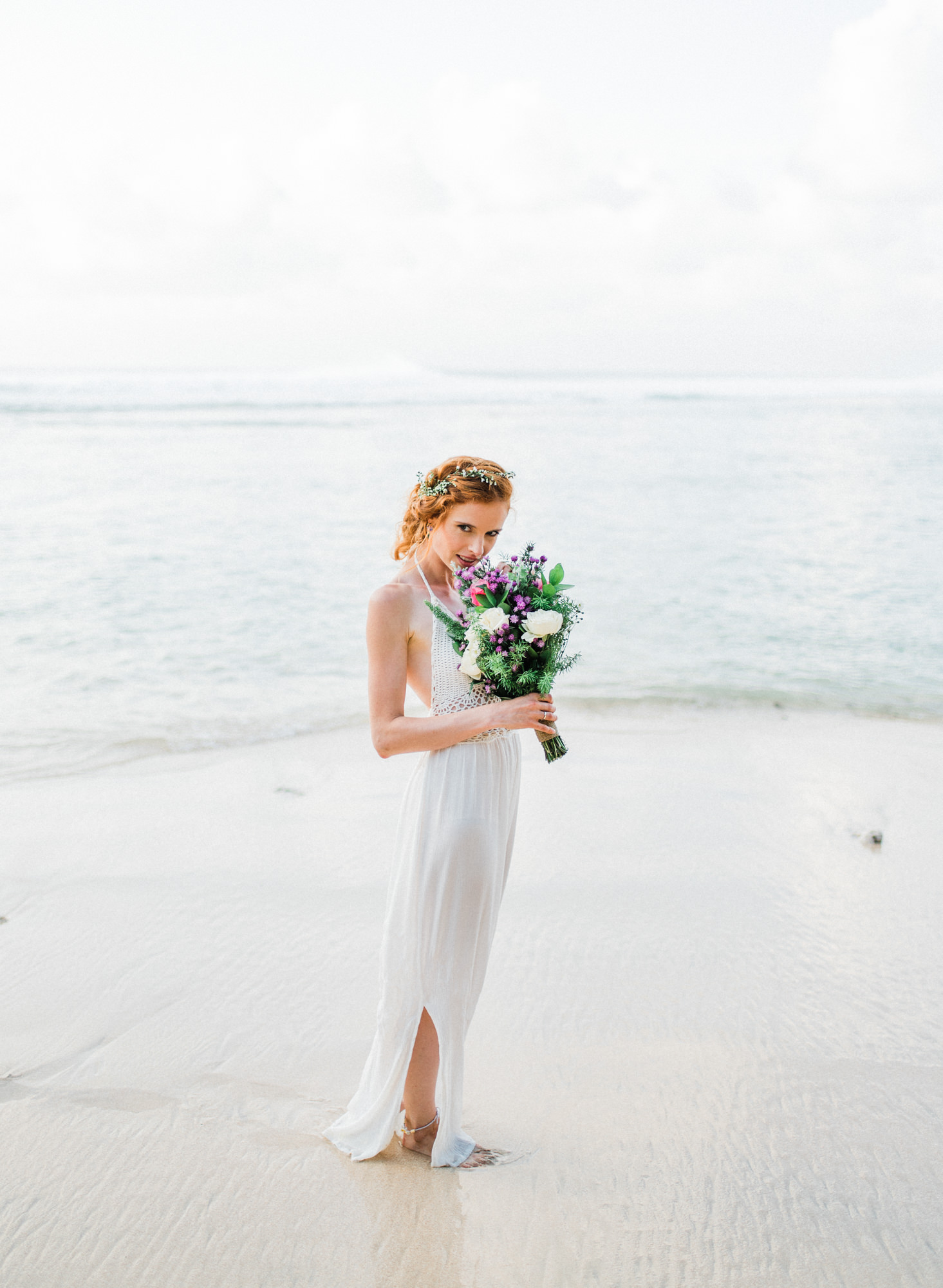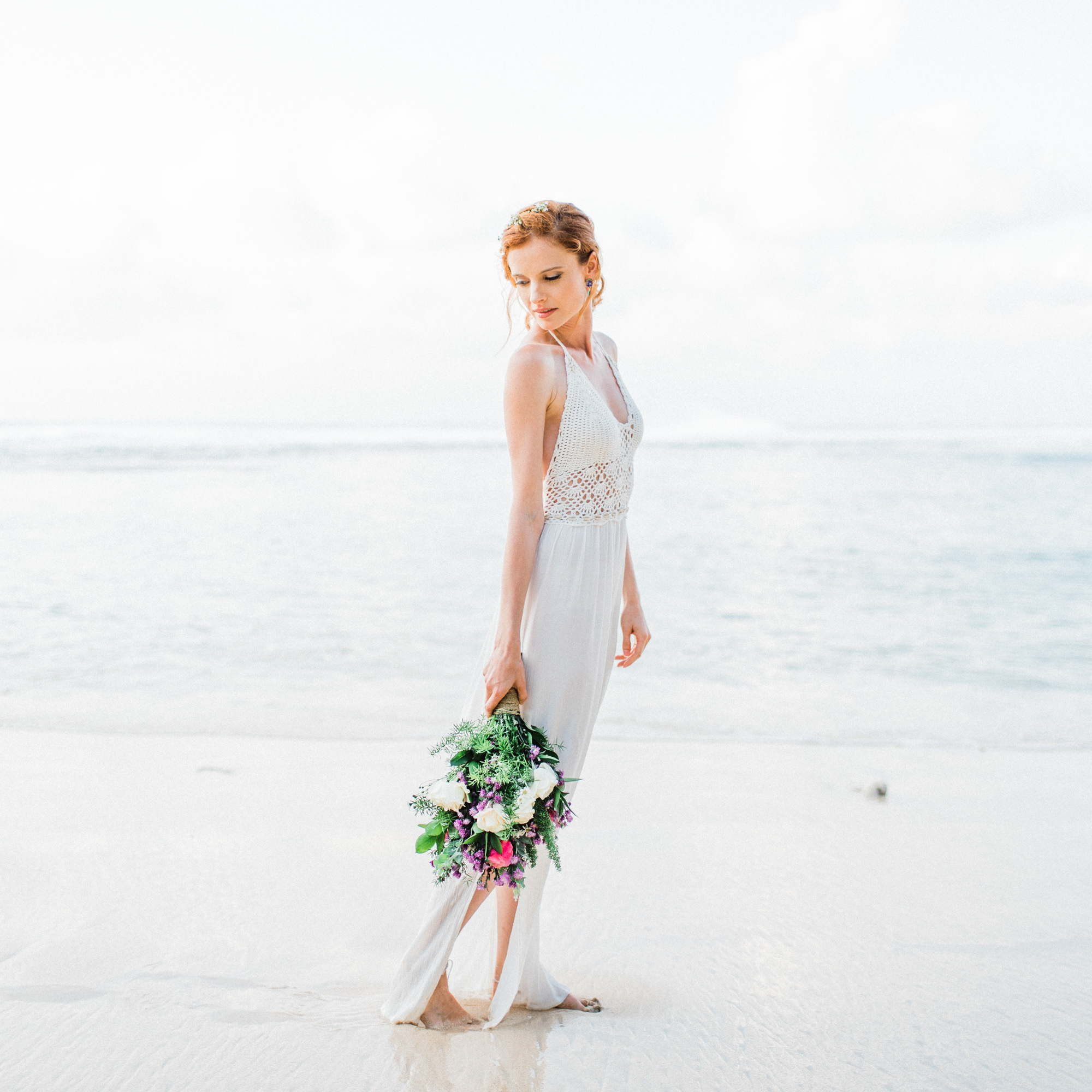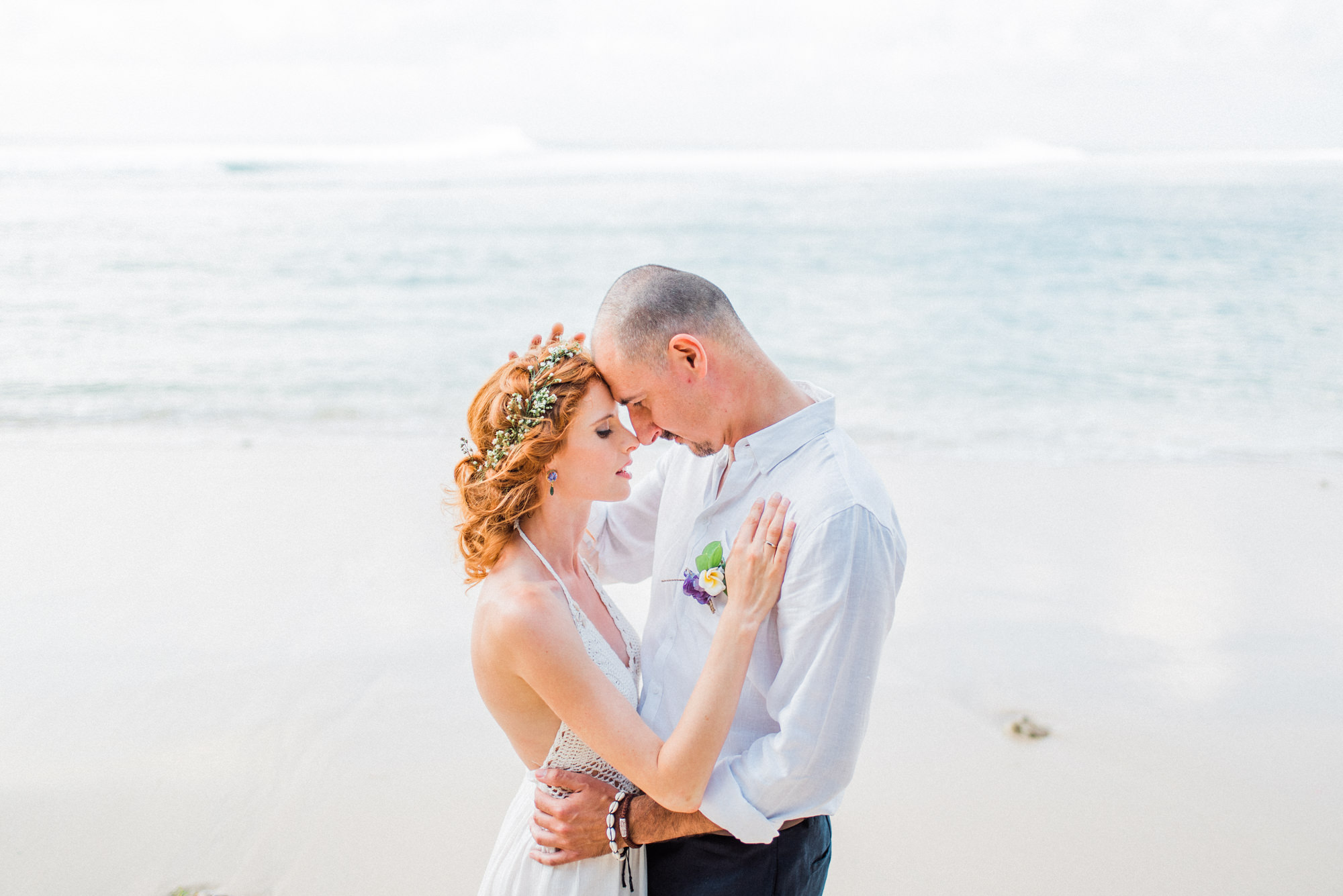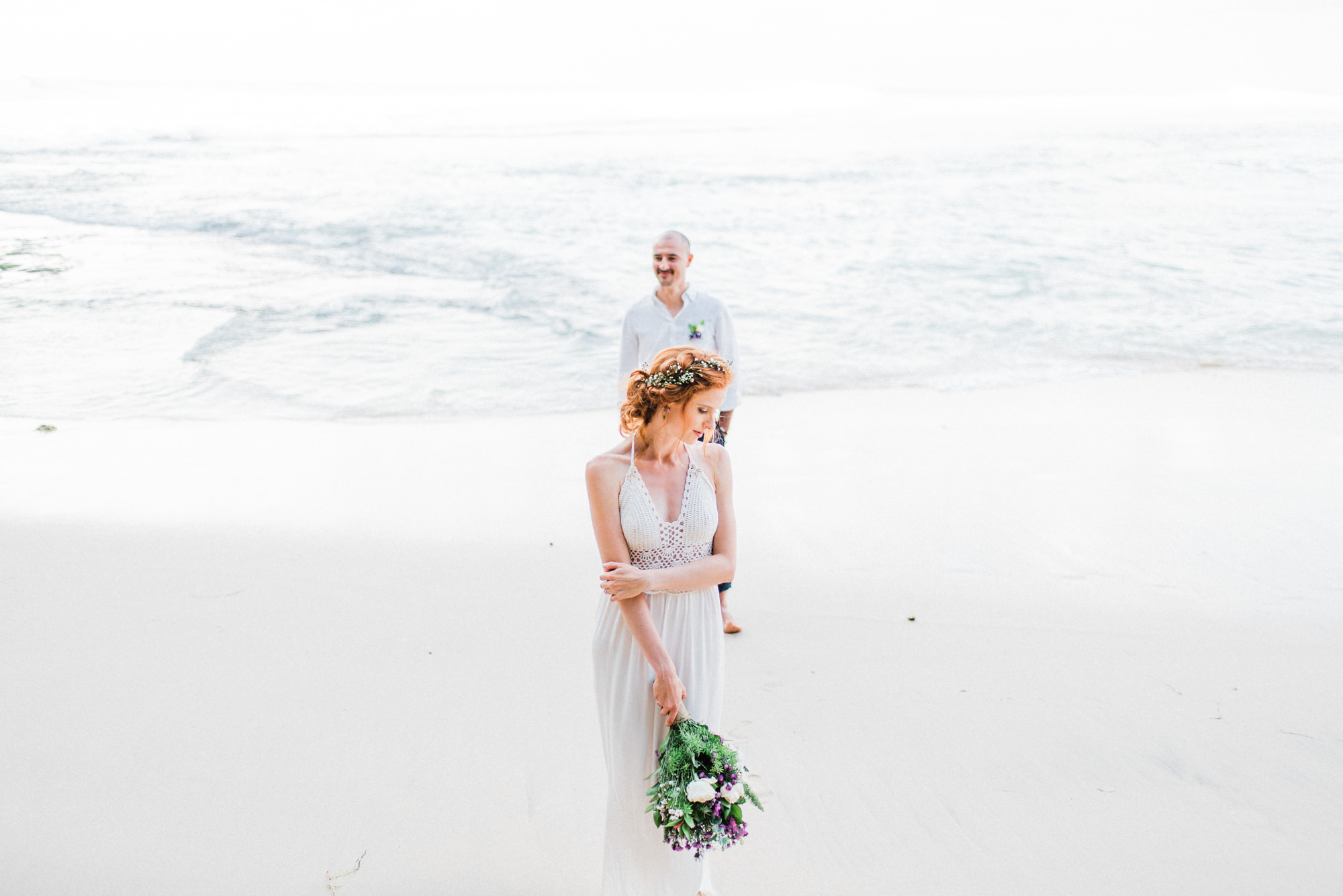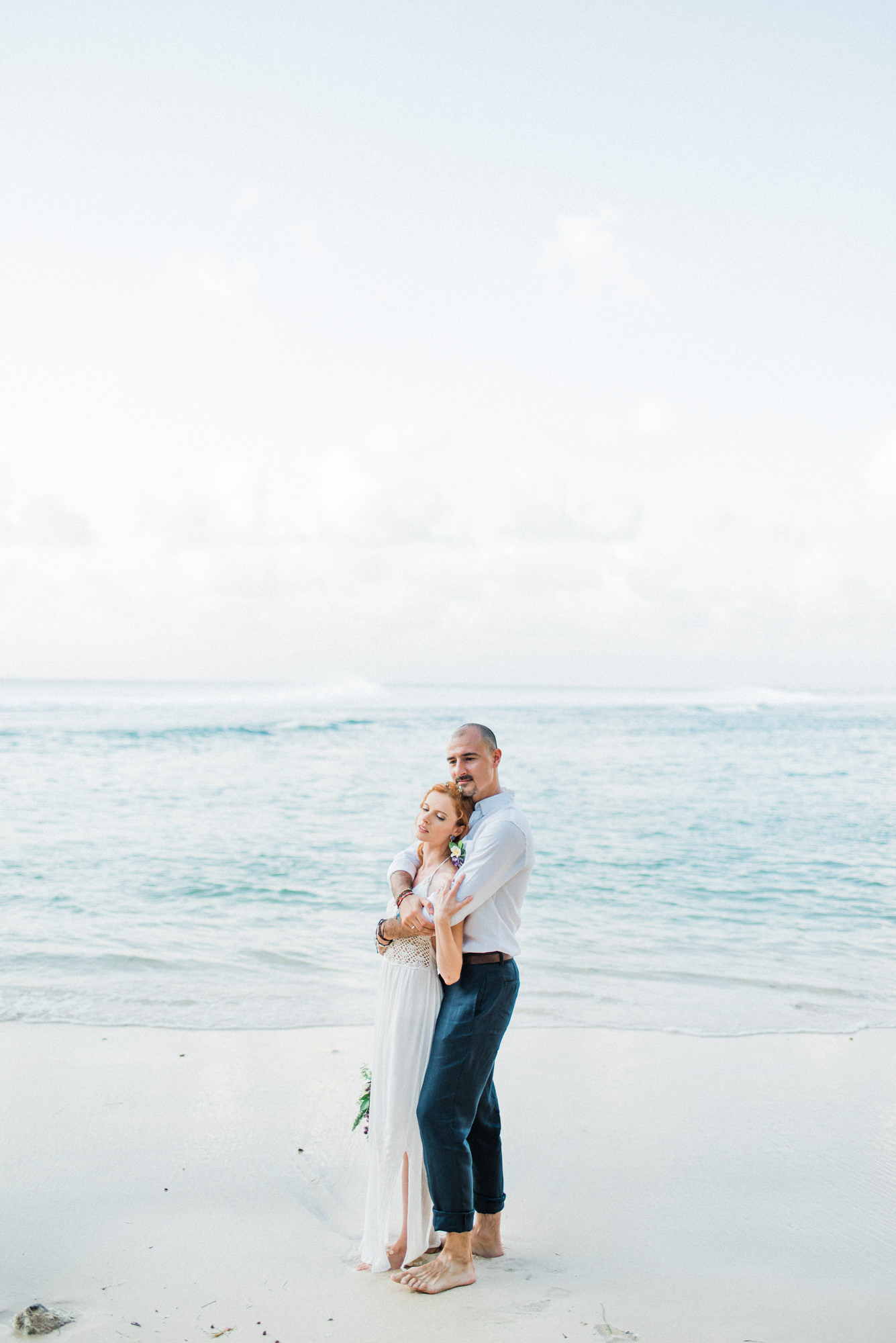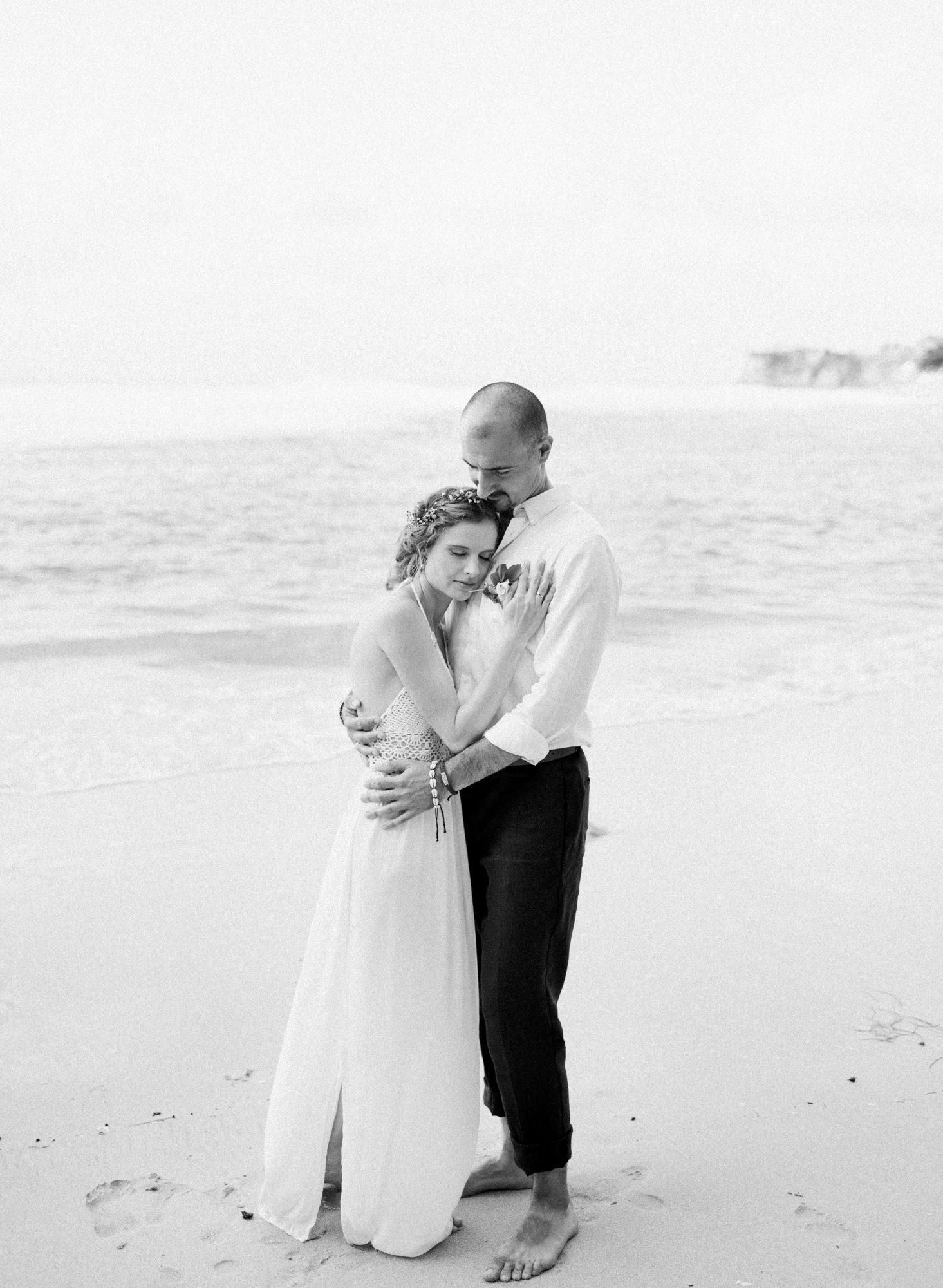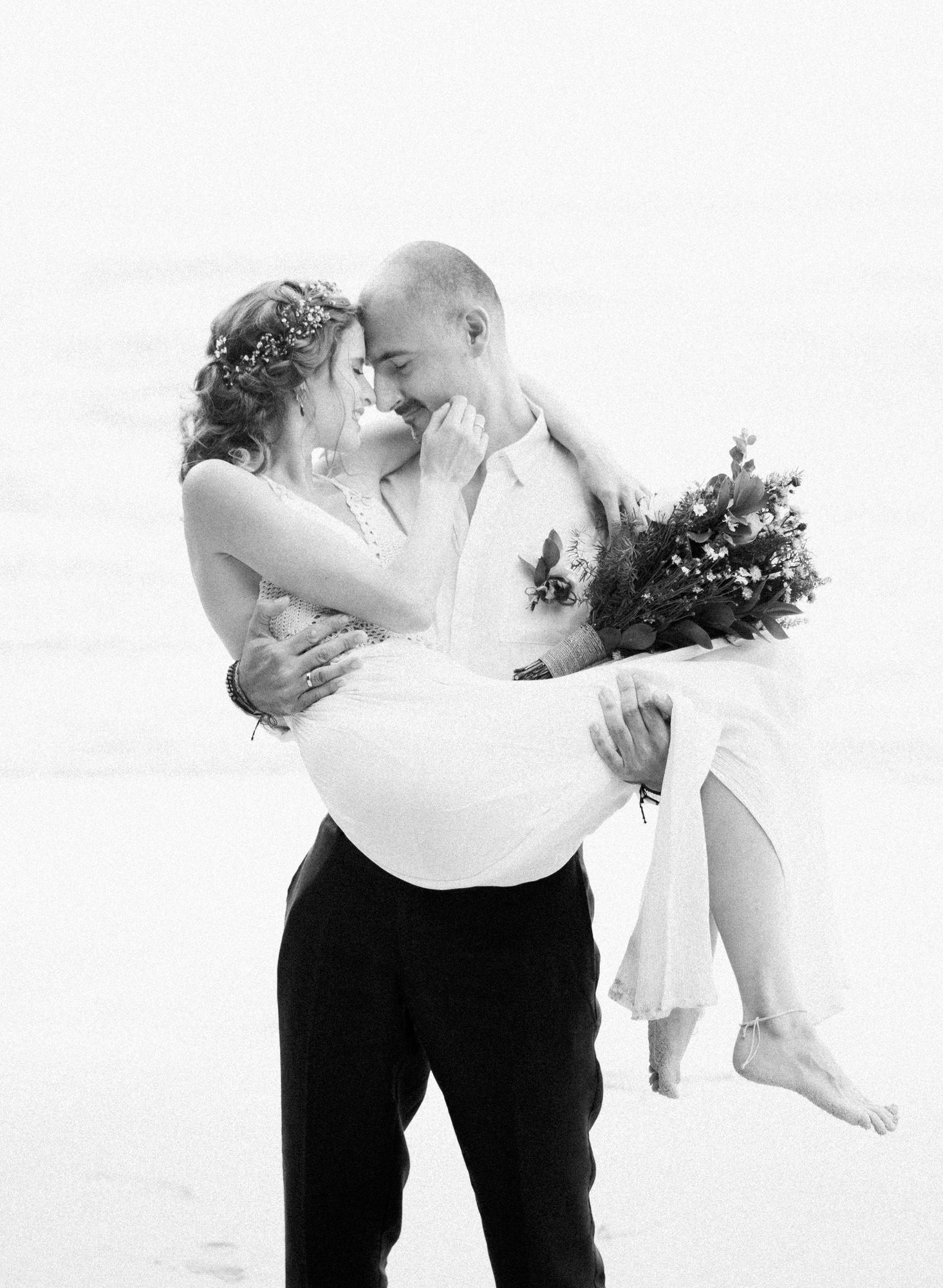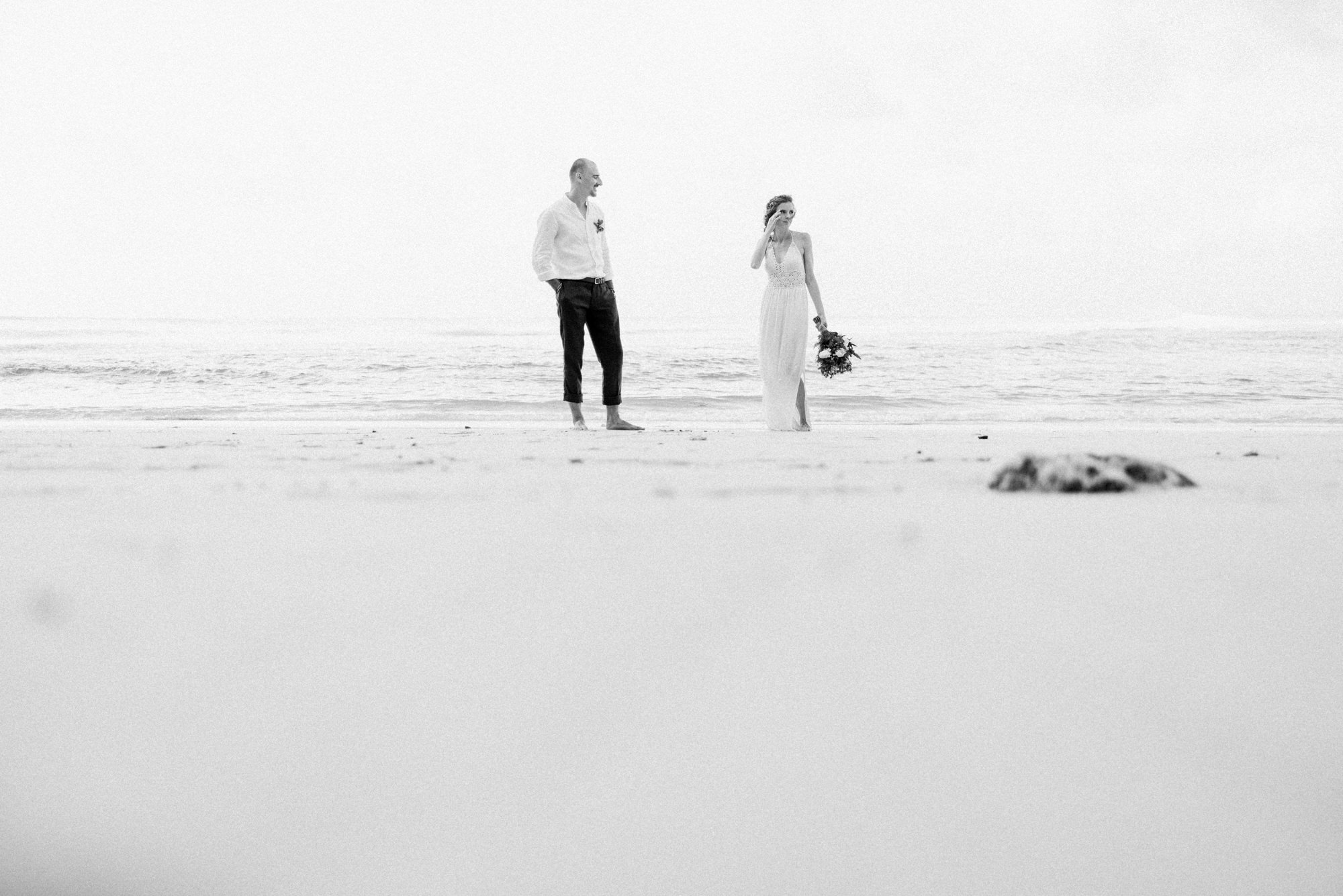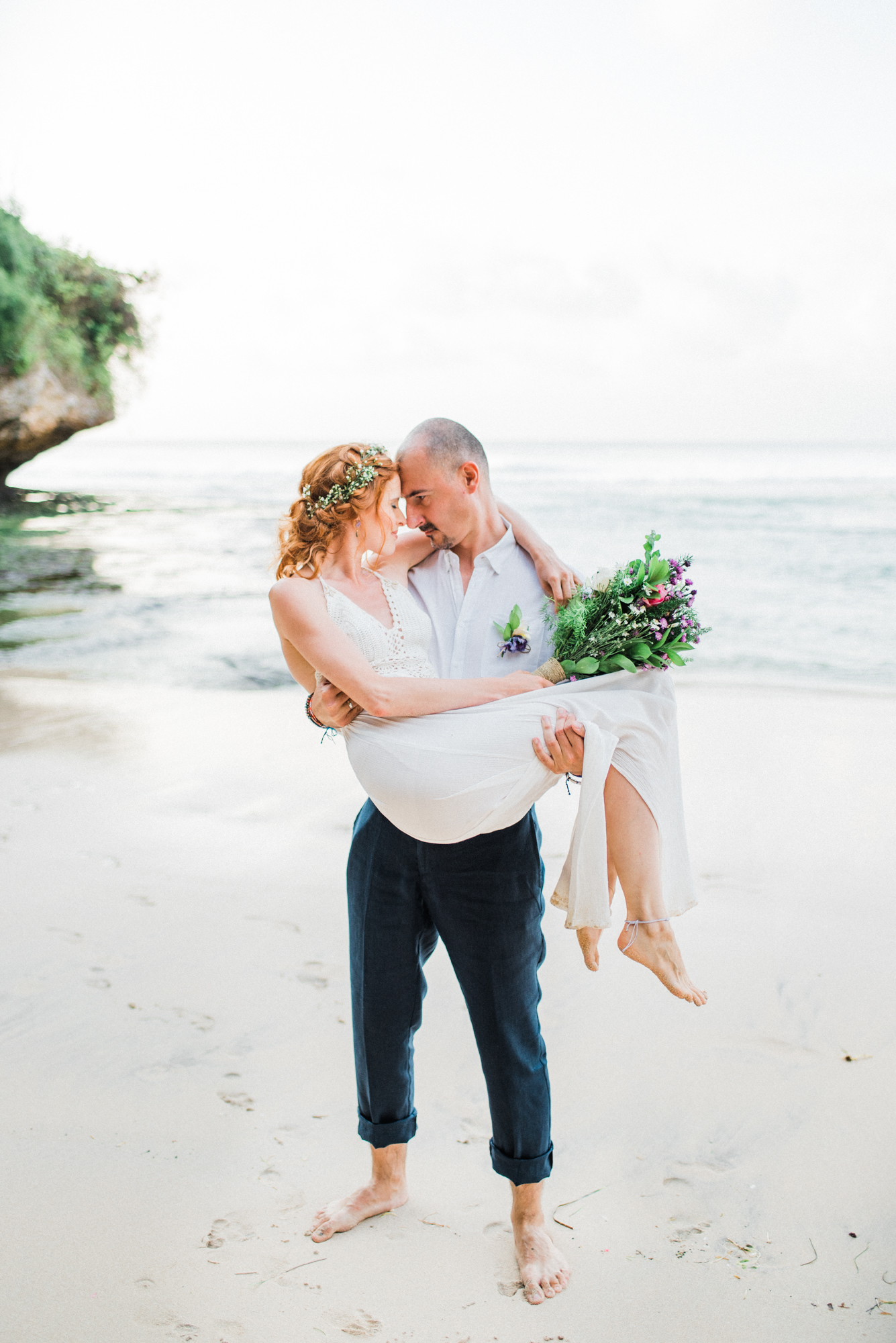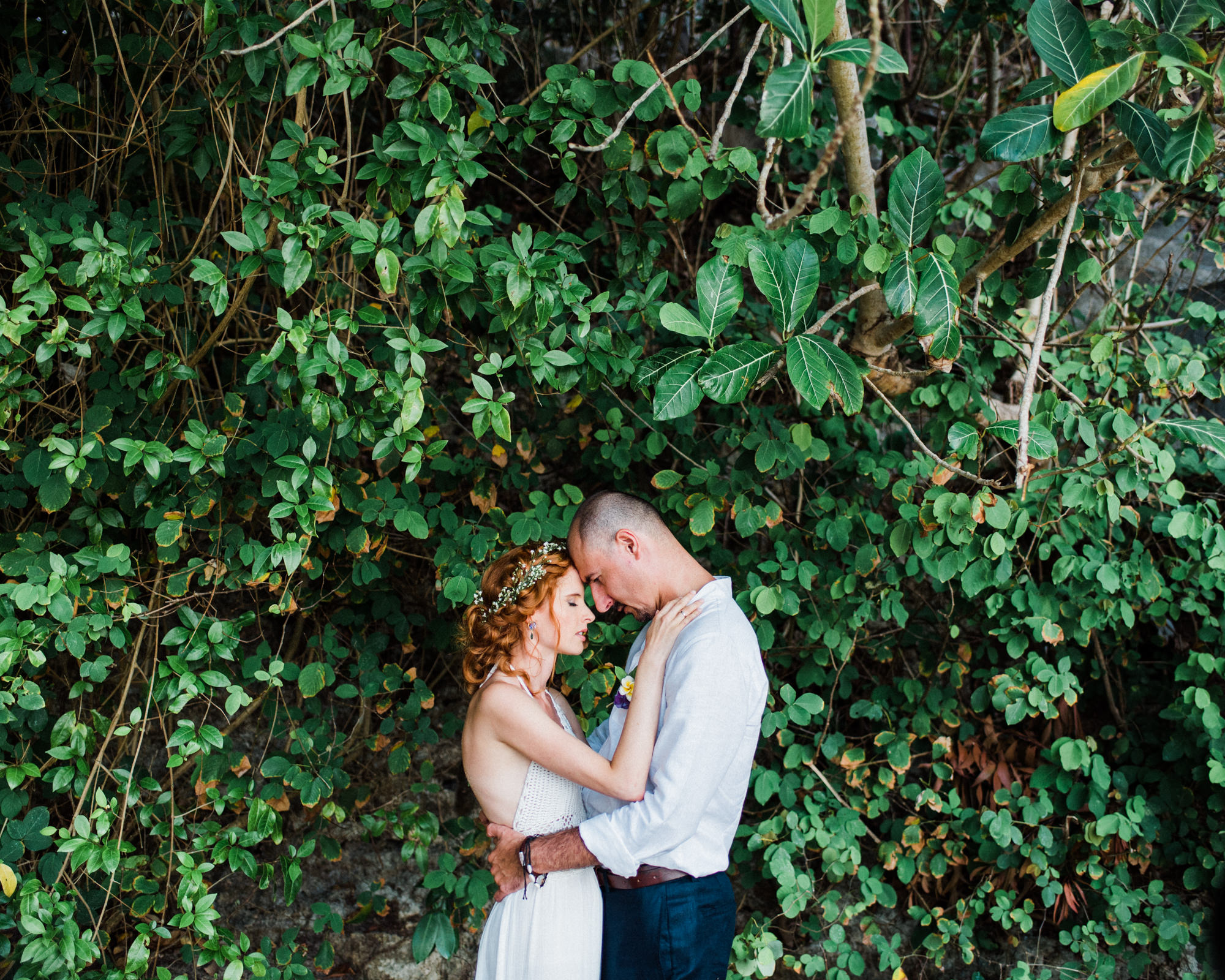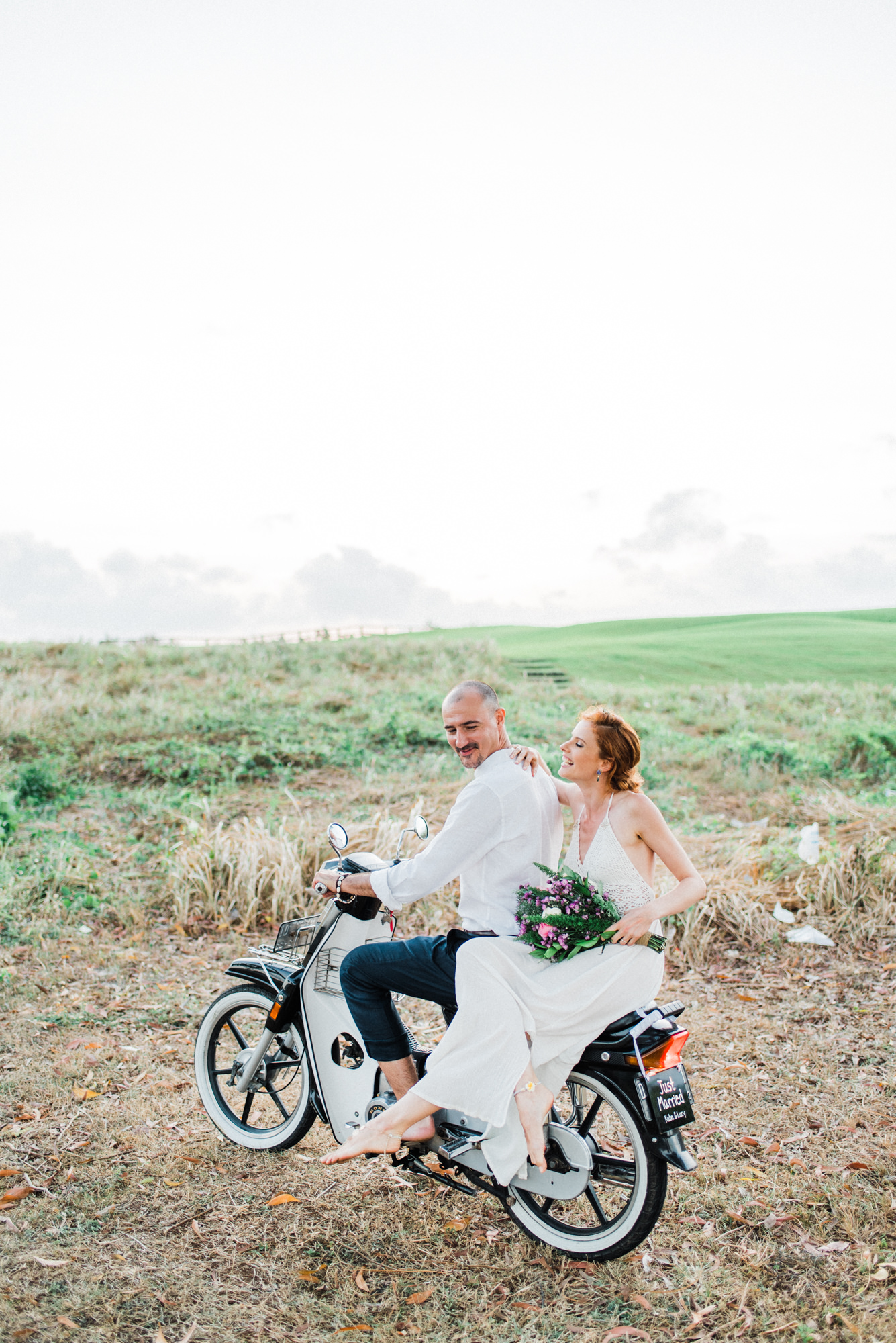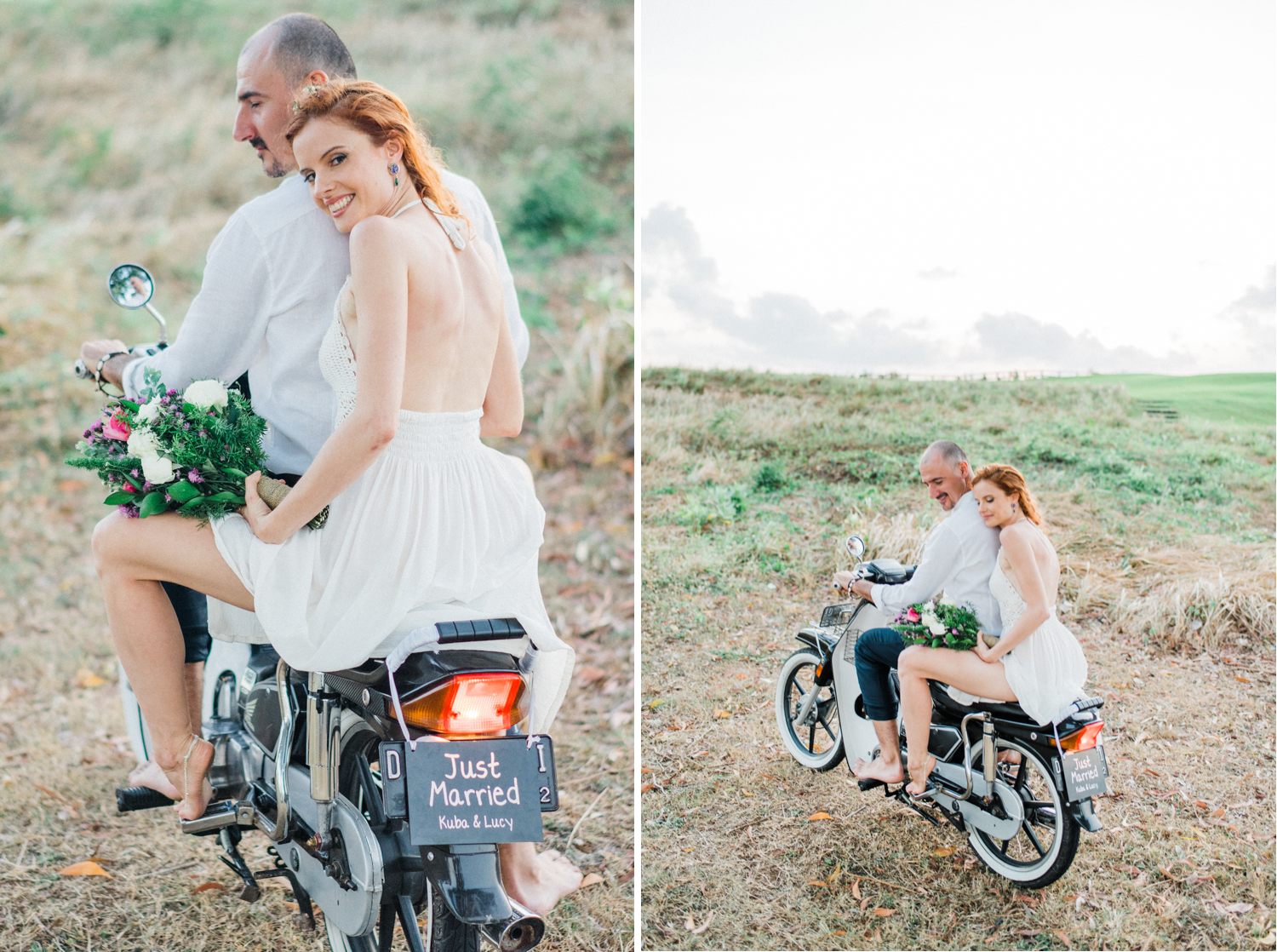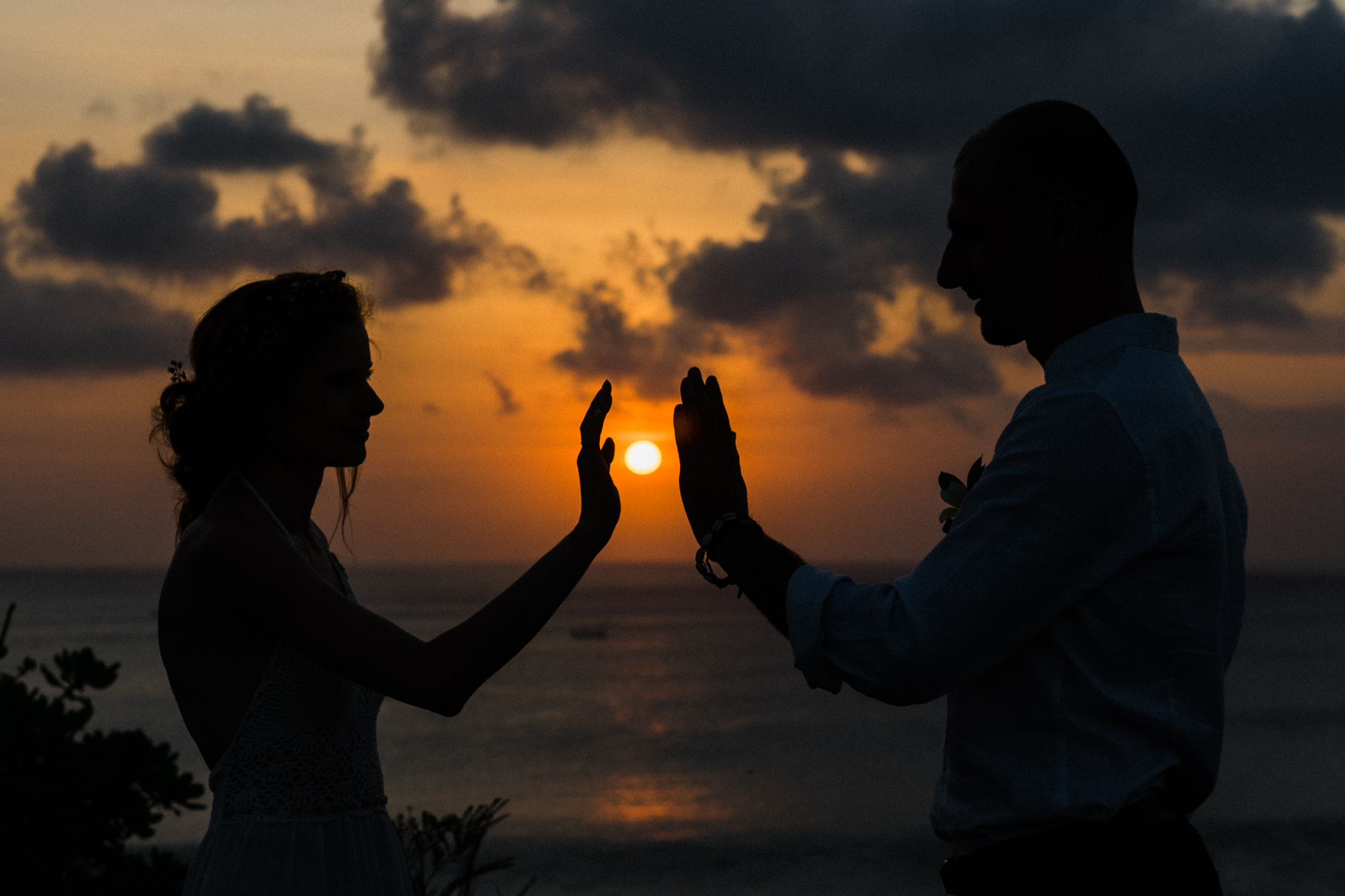 The Bali Elopement Decor Setup
Of course, it's basic, but it's stunning. The aisle decorations are created from dry wood. Then, to take it to the next level of subtlety, flowers are added. In front of it, there's also a white wedding sign. It blends in wonderfully with the white sand beach.
It's not much more than that. We, on the other hand, adore it. This is how a simple touch of art makes everything appear so good.
It adds a nice touch to Lucyna and Kuba's elopement in Bali's New Kuta Golf Beach.
Final Words
One of our favorite intimate wedding locations in Bali is New Kuta Golf Beach. Its peace and quiet will provide you with a romantic and beautiful feeling of love.
Furthermore, it is appropriate for couples looking for a low-cost intimate wedding or elopement package in Bali. We absolutely promise the value and priceless moment you'll have here. Follow our ultimate guide to Bali wedding photography for further assistance.
Last but not least, if you want to have an elopement wedding in Bali and are seeking a photographer and videographer, then do not hesitate to contact us. You can visit our lovely blog and portfolio for further elopement wedding inspiration. Or simply visit our fresh work from a wedding in Majapahit Villa.
Cheers
— wynprmn
Home » Wedding »