Capturing Love: Surprise Proposal at Kupu-Kupu Barong, Ubud
Introduction to Surprise Proposal in Ubud
As a proposal photographer, I've had the privilege of capturing some of the most heartfelt moments in Ubud, Bali. But the surprise proposal engagement of Quintin and Emilia at Kupu-Kupu Barong Ubud was truly special.
The Couple
Quintin, a lawyer with a heart of gold, and Emilia, a creative and vibrant graphic designer, were a match made in heaven. Their love story was as enchanting as the lush greenery of the jungle that surrounded us during their engagement in Ubud.
The Day of the Proposal
The day of the surprise proposal in Ubud was filled with anticipation. Quintin, usually so composed, was a bundle of nerves, trying to make everything perfect for Emilia. As their proposal photographer, I was there to capture every moment, every emotion.
Related Post:
The Setting
The weather in Ubud that day was nothing short of perfect. The sky was a brilliant blue, and as the day progressed, it gave way to a breathtaking sunset. Birds were flying around in the sky, their silhouettes dancing against the setting sun.
The breeze was cool, rustling the leaves of the trees and adding a serene soundtrack to the already picturesque setting. It was as if nature itself was conspiring to make this surprise proposal in Ubud at Kupu-Kupu Barong even more magical.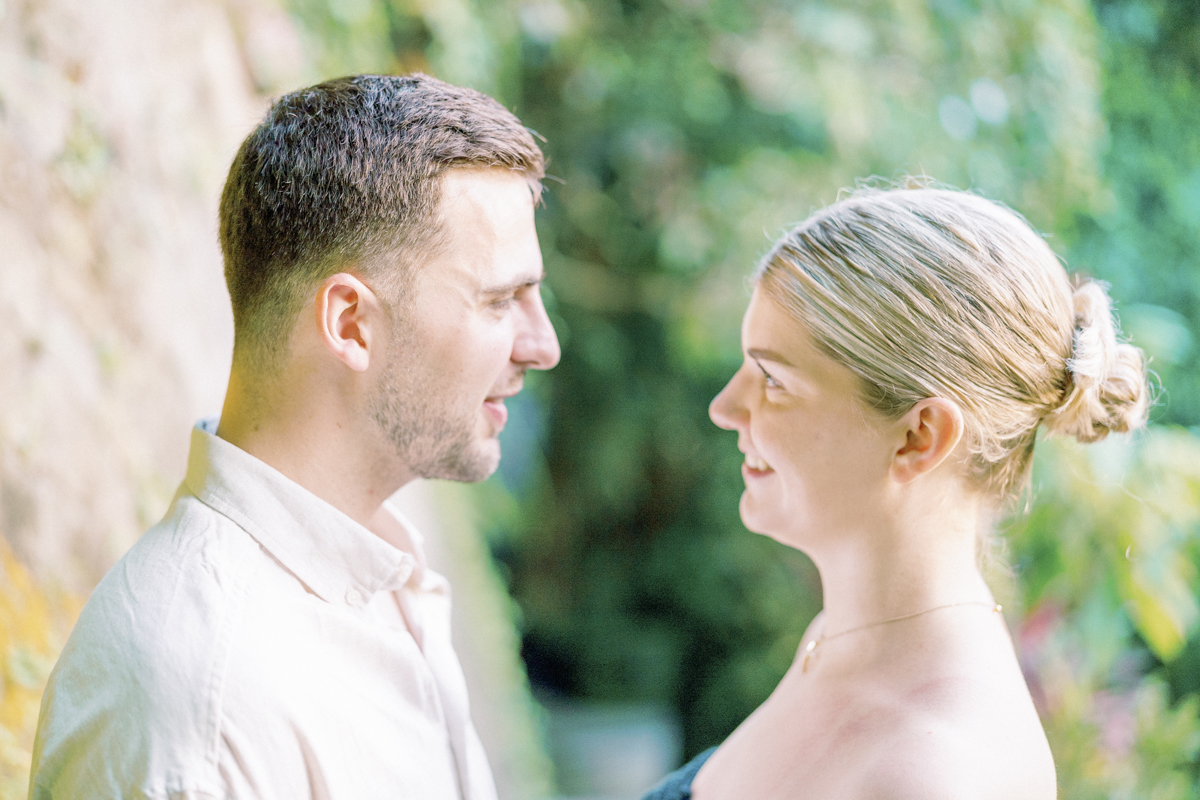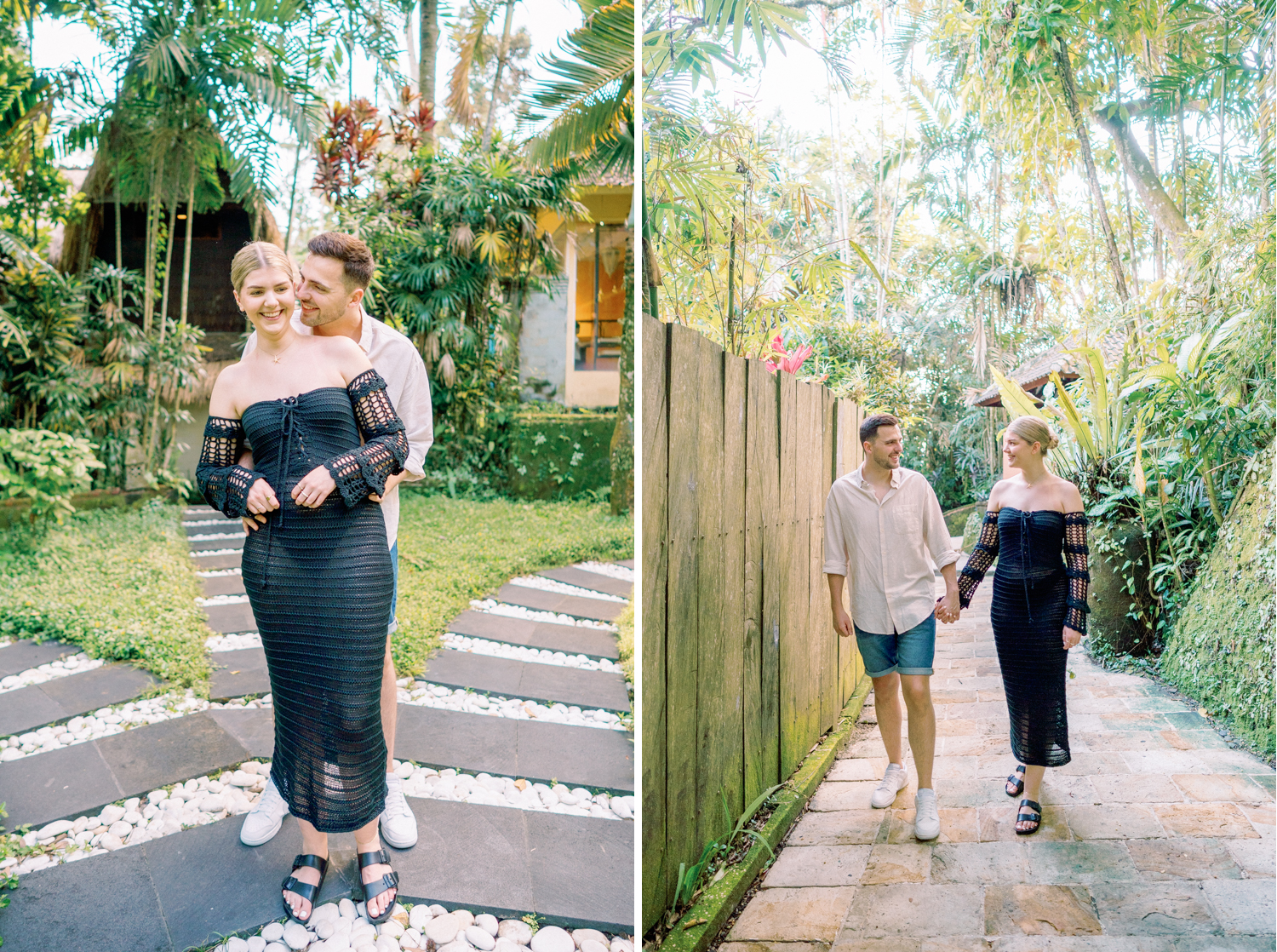 How was the Surprise Engagement goes?
Quintin got down on his knee, his voice echoing the magic words, "Will you marry me?" across the valley. The moment was as beautiful as any surprise proposal in Ubud I've ever captured.
The Engagement
Emilia said 'yes', and tears of happiness streamed down her face. Quintin, with a sigh of relief and a smile that could light up the entire Ubud, slid the engagement ring onto her finger. It was a moment of pure joy, a moment that encapsulated their love story perfectly.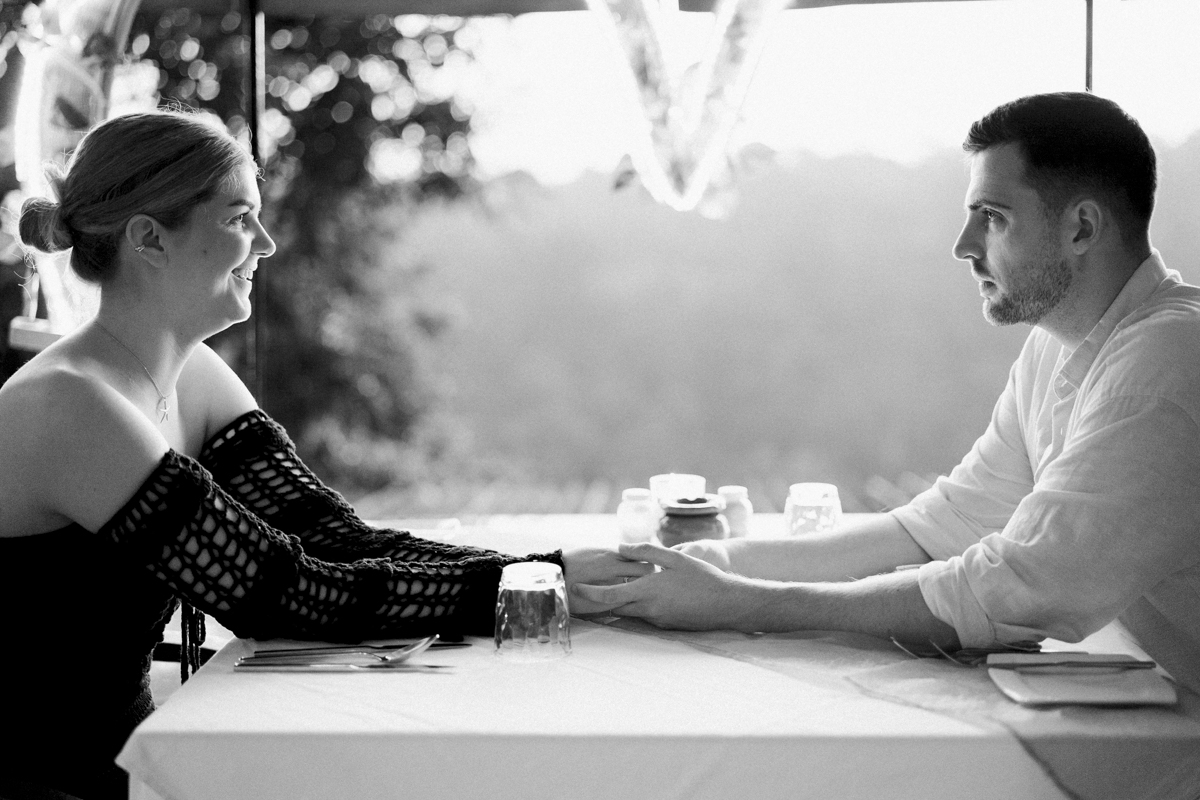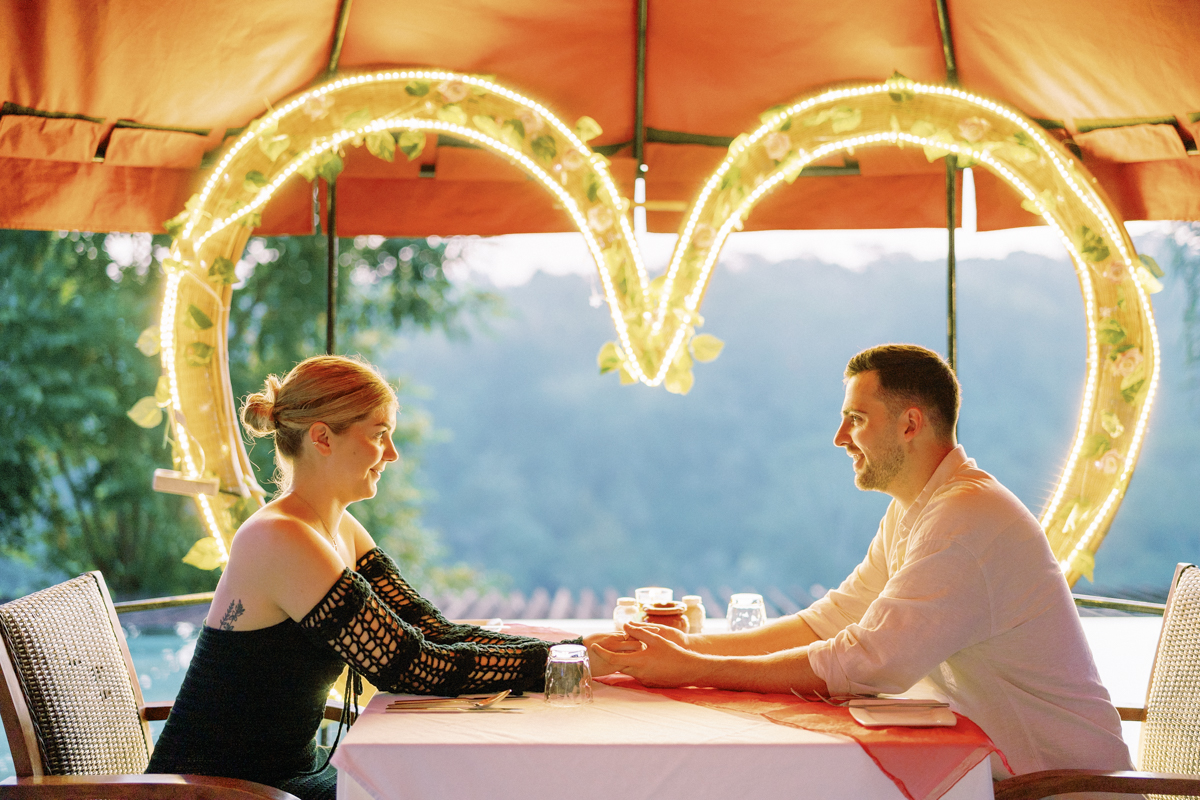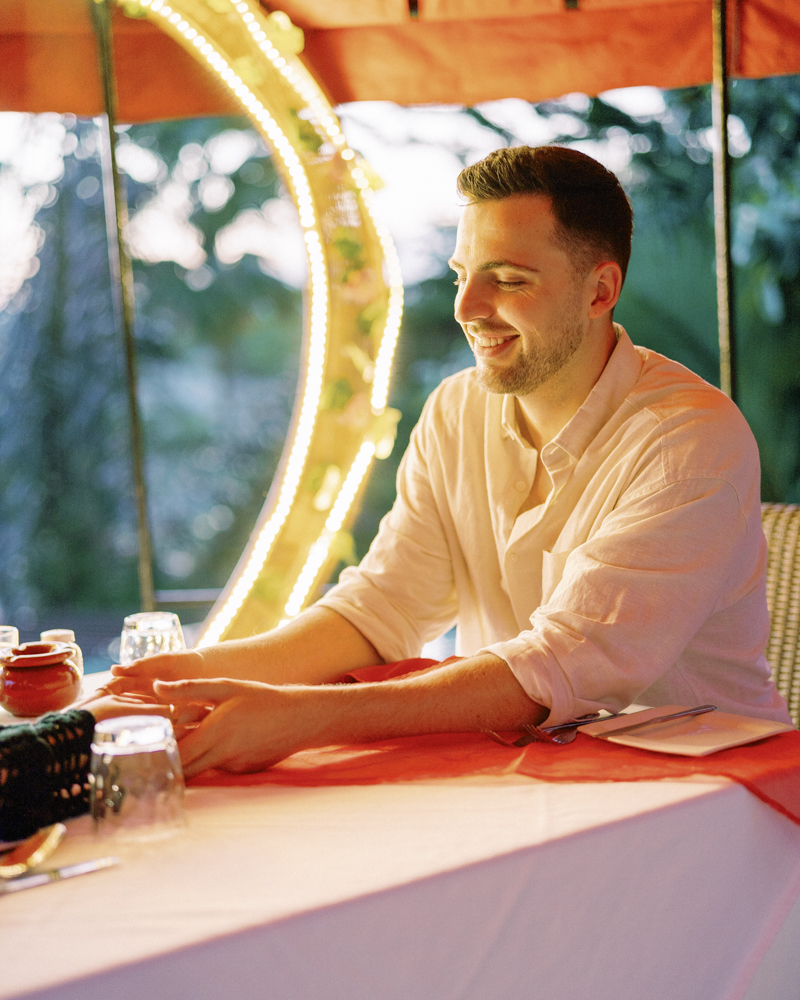 More like this:
Conclusion: Surprise Engagement in Ubud
As a proposal photographer in Ubud, I've witnessed many engagements. But Quintin and Emilia's surprise proposal in Ubud at Kupu-Kupu Barong was one for the books.
If you're looking for engagement ideas in Ubud, the enchanting Kupu-Kupu Barong, with its breathtaking views and romantic ambiance, is a place I can't recommend enough.
— Cheers.